10 Great Free Online Courses for Social Media Marketing – Online Course Report
Share This Post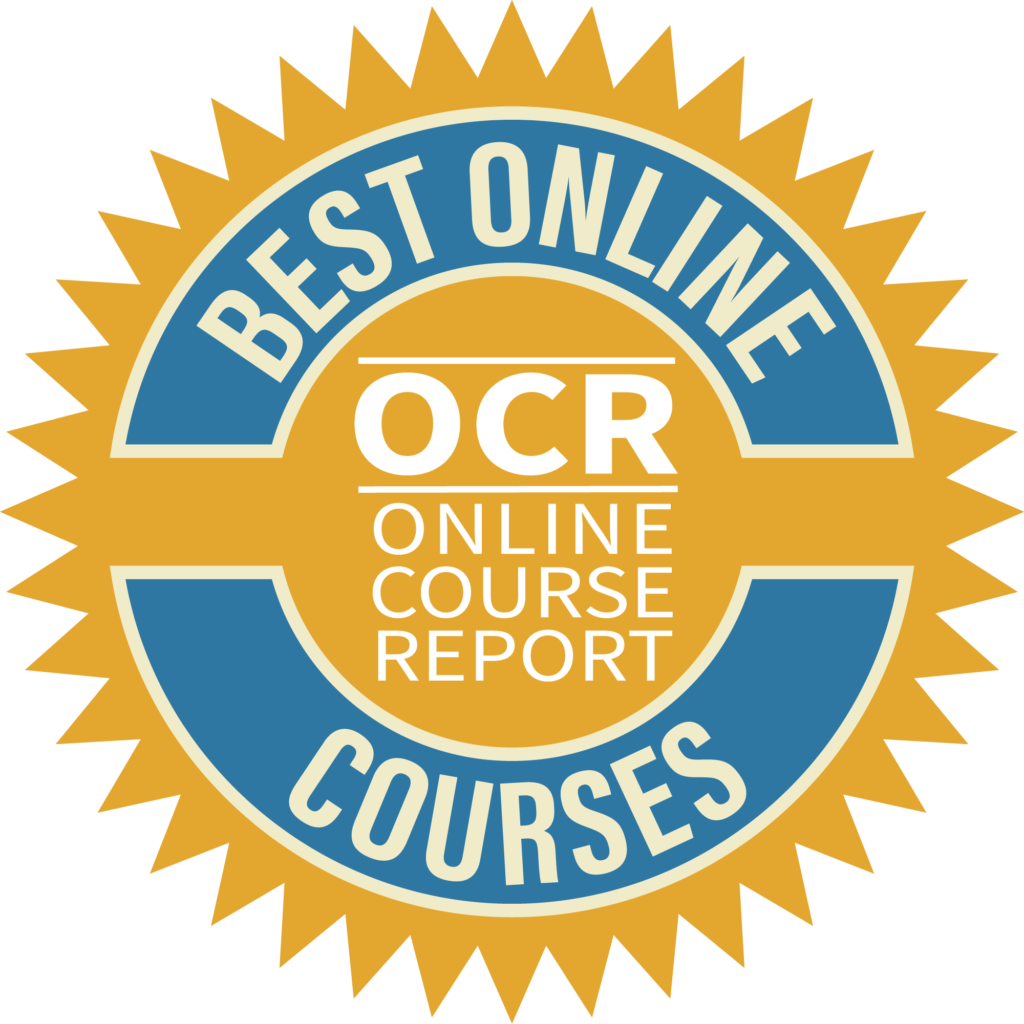 If your company or brand is not engaging directly with your audiences on platforms like Twitter, Instagram, or Facebook, you are missing out on sales and leads that can help your business grow. However, there is a learning curve involved in creating and sharing content on social media. It is not as simple as posting a photo and waiting for likes or comments to roll in. A bit of more advanced knowledge is necessary to be successful in growing a loyal customer base that generates sales.
Featured Programs
Disclaimer: Some courses may include an affiliate link. Courses were chosen first based on the methodology with affiliate links only added after the ranking was complete.
You don't need to spend thousands of dollars on a marketing degree to learn how to help your brand, employer, or clients establish a strong social media presence. The web contains a wealth of resources to teach users how to develop and utilize social media marketing strategies for business.
Featured Programs
We've ranked our list using a specific methodology that takes several factors into account, and the courses are rated in descending order with the top choice in the number one spot. Read on to check out the 10 best free online courses for social media marketing.
Ranking 10 Free Online Courses for Social Media Marketing
1. Social Media Certification
Offered by Hubspot Academy
Hubspot Academy's social media certification course ranks number one on our list of the best free online courses for social media marketing. It takes just under five hours to complete and includes nine lessons, 40 videos, and 34 quizzes. It is designed to help businesses attract new customers by building an effective social media strategy.
The curriculum is comprehensive and packed with valuable information that will work for beginners and experienced marketers alike. Students will learn about content marketing, building one-on-one relationships, and the basics of digital marketing. The course also teaches professionals how to measure their social media return on investment so they can see what is working and what is not.
In addition to being completely free, the online social media certification through HubSpot is worth master's degree credits at Northeastern University's social media concentration program. This can be done both at their Boston campus and online. Hubspot also has an online community and local user groups for members to meet up with their peers to exchange information. These features make it not only an ideal educational experience but also a terrific networking opportunity.
While the course does not offer certification, you will receive a badge upon completion that can be uploaded and shared to your website, LinkedIn profile, resume, or CV. HubSpot's top-notch free courses are industry-recognized and can help you build on your current skills to become an expert in your field.
Cost: Free
Certificate: Shareable badge
Time to Complete: 4-5 hours
Curriculum: Intermediate
User Experience: Excellent
Quality of Instruction: Excellent
Pros:
•Upon completion, students will receive an industry-recognized badge to share on their CV and Linked-in profiles
•Engaging instruction
•The only free accredited online social media marketing course on our list
•Workbook included for those who learn best by reading instead of watching
Cons:
•None
2. Social Media Marketing Course
Offered by eMarketing Institute
Founded in Copenhagen in 2014, eMarketing Institute is on a mission to allow anyone to get their beginner's certifications in the field of digital marketing, regardless of income level. Their courses are 100 percent free, and unlike many others on the list, they do not require you to pay to get your official certification. You will, however, need to pass the exam.
With this free online social media marketing course, you get over 165 pages of in-depth material that is easy to follow at your own pace. There are 25 chapters covering social media topics like:
•Marketing for mobile
•Blogging
•Target Audiences
•Content sharing
•Creating a strategy
•Promotion
•Return on investment
•Analytics
•SEO
That is just a shortlist of the types of content covered in the program. Upon completion, you will be allowed to take the final exam. There are 50 multiple choice questions, and you need to get at least half of them right to pass. Once you pass, you can download your completion certificate to include in your LinkedIn Profile, CV, and anywhere else you want to share it.
Cost: Free
Certificate: Yes
Time to Complete: Varies
Curriculum: Beginner
User Experience: Good
Quality of Instruction: Good
Pros:
•One of the few free online social media marketing courses with a certificate
•Go at your own pace
•Ebook format
Cons:
•The website can be slow to load at times
•Read-only course
3. Social Media Marketing Specialization
Offered by Northwestern University through Coursera
This thorough social media marketing specialization course is offered by one of the top universities in the country through Coursera. By engaging in the training for four hours a week, the course can be completed in about five months. The syllabus is comprehensive. Students who are looking for the most inclusive free curriculum on social media marketing will find this to be one of the top choices.
Certificates for the specialization can be obtained at the paid level of Coursera. The paid course has graded assignments, a capstone project, and allows students the ability to share certifications on their websites, Linked in profiles, or cover letters. However, each module of the course can be audited for free. Auditing the course allows you to read and view all of the content, but you won't be graded or receive any certifications. Students who would like the certification but cannot afford the fee have the option to apply for financial aid.
The all-inclusive program is designed to teach users social media analytics, influencing, marketing strategy, and metrics. All-in-all, students should walk away from this course with a complete understanding of how social media marketing works and the ability to begin creating their own strategies.
Cost: Free
Certificate: Yes, with fee
Time to Complete: Five months
Curriculum: Intermediate
User Experience: Excellent
Quality of Instruction: Excellent
Pros:
•Comprehensive course syllabus
•Excellent user interface
•Financial aid available
Cons:
•You will need to pay to obtain a shareable certificate, get graded coursework, or participate in the capstone project.
4. Strategic Social Media Marketing
Offered by Boston University through edX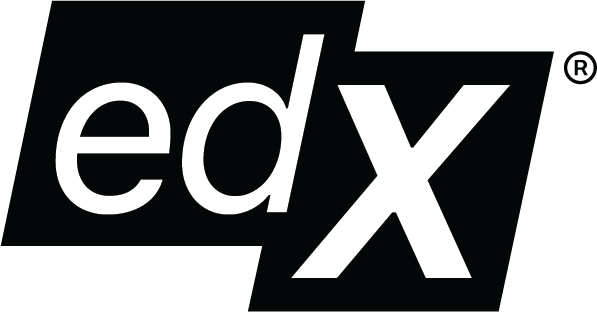 This advanced six-week course is taught by Barbara Bicket, Senior Associate Dean and Associate Professor of Marketing at Boston University. During the program, students will learn about:
•Developing social media marketing strategies
•Delivering engaging content across a variety of platforms
•Analyzing the effectiveness of their efforts
•Utilizing social media to monitor consumer behavior
•Social media management
The syllabus is exhaustive and created for advanced level learners. For individuals who want to learn practical and strategic methods of utilizing social media to grow their brands or the brands of their employers or clients, the program is all-inclusive.
Students can opt for the paid version, which gives them an instructor-signed shareable certificate with the Boston University logo, but this is not a requirement. The online social media marketing course can be taken in its entirety in the audit version for free. 
Cost: Free
Certificate: Yes, with fee
Time to Complete: Six weeks
Curriculum: Intermediate to advanced
User Experience: Excellent
Quality of Instruction: Excellent
Pros:
•Taught by a highly respected BUx instructor
•Comprehensive course syllabus
•No paid trial or hoops to jump through
Cons:
•You will need to pay to obtain a sharable certificate
5. Social Media Advertising
Offered by the University of Colorado Boulder through Coursera
The Social Media Advertising course offered by the University of Colorado is course three in a four-part series titled Digital Advertising Strategy Specialization. Like all Coursera programs, it can be completed in audit mode for free or in the paid version where students receive a shareable certification.
The 14-hour free online course in social media marketing teaches an understanding of the basic social media advertising types, which ones are most likely to succeed, how to implement targeting parameters to reach specific demographics, and how to execute social media advertising campaigns. It covers Facebook, Twitter, and Instagram and includes plenty of case studies so students can understand the practical applications of the course.
Cost: Free
Certificate: Yes, with fee
Time to Complete: 14 hours
Curriculum: Beginner
User Experience: Excellent
Quality of Instruction: Excellent
Pros:
•Taught by Chris J. Vargo, Assistant Professor College of Media, Communication, and Information
•Engaging instruction
•Offered through a respected university
•One of the best free online social media marketing courses for beginners
Cons:
•You will need to pay to obtain a shareable certificate
•Some assignments may not be available in the audit-only mode
Featured Programs
6. Social Marketing Training
Offered by: Hootsuite Academy
Hootsuite Academy's Social Marketing Training Course is a six-hour-long industry-recognized program meant for skill levels from beginner to intermediate. The comprehensive curriculum consists of six chapters and encompasses nearly 80 lessons, with topics ranging from optimization, strategy, growth, content, paid advertising, and more. The training covers the following platforms:
•Facebook
•Twitter
•LinkedIn
•Instagram
•YouTube
•Pinterest
•Snapchat
Students who want to take the exam at the end to earn their certification can do so for $199; however, it is not a requirement. Users can still take the online social marketing course in its entirety for free, and the exams in each module will provide an accurate assessment of the knowledge gained.
Cost: Free
Certificate: Yes, with fee
Time to Complete: Six hours
Curriculum: Beginner
User Experience: Excellent
Quality of Instruction: Good
Pros:
•Individual social media channels covered in detail
•Excellent user interface
•Quizzes to test your knowledge
Cons:
•You will need to pay to obtain a sharable certificate
7. Free Social Media Analytics Course
Offered by quintly Academy
Quintly is a social media analytics and benchmarking tool for businesses. With a friendly and responsive team of 30 members working across the globe, their platform has become of the best all-in-one solutions in social media marketing analytics. It's not surprising then that the bootstrapped company created a beginner's course in social media analytics that mirrors its excellent user interface.
The free course covers all the basics in social media analytics and is suitable for both beginners and marketers who need to expand upon their knowledge. It takes about 11 hours to complete and is self-paced. There are three basic modules with quizzes, an introduction, and a conclusion. While it's not as comprehensive as some on this list, it serves as an excellent starting point for those on the fence about more in-depth studying.
Cost: Free
Certificate: No
Time to Complete: 11 hours
Curriculum: Basic
User Experience: Good
Quality of Instruction: Fair
Pros:
•Easy-to-use interface
•No hidden charges
•Quizzes to test your knowledge
Cons:
•The course is read-only
•Sparsely reviewed by former students
8. Quicksprout Social Media Guides
Offered by Quicksprout University
Quicksprout's tagline is "Get Your MBA in Digital Marketing for Free," and this robust platform has nailed it when it comes to no-cost educational resources. The company was initially started in 2008 by Neil Patel, a global leader in digital marketing. Today, it is run by a group of entrepreneurs led by Lars Lofgren.
The platform is content-rich. There is so much information available on Quicksprout it can get overwhelming. But if it's a free online social media course you are looking for, this is the place you will get it. There are over 80 social media marketing guides alone, encompassing everything from generating leads to creating content calendars.
Quicksprout University looks less like an online course and more like a clearinghouse of content for those who like to dig deep. For those who love learning a la carte, it's the perfect match. The articles cover every major social media platform, including Facebook, Instagram, YouTube, LinkedIn, Twitter, Reddit, and Snapchat.
Cost: Free
Certificate: No
Time to Complete: Varies
Curriculum: Beginner
User Experience: Good
Quality of Instruction: Good
Pros:
•Exhaustive list of articles and resources
•Go at your own pace
•Excellent reputation
Cons:
•No syllabus or quizzes
•Unstructured
9. Social Media Quickstarter
Offered by Constant Contact
The Social Media Quickstarter program by Constant Contact is a simple way for beginners or those needing a refresher to learn marketing strategies across eight platforms, including Facebook, Twitter, Linked-in, Pinterest, Instagram, Google, YouTube, and Snapchat.
The user interface is clean and a breeze to use. Choose the social media site you want to learn more about, and you will be brought to a page of resources to help you with each specific one. There are no exams to take. The information is set up blog-style with short, engaging posts to help you learn the basics of marketing on today's most popular platforms. You won't need to sign up or register so you can dive right in whenever and wherever you would like.
Constant Contact has been an industry leader in email marketing for 25 years, and this educational content is ideal for those who want a no-frills, self-paced way to gain information without jumping through hoops.
Cost: Free
Certificate: No
Time to Complete: Varies
Curriculum: Beginner
User Experience: Good
Quality of Instruction: Good
Pros:
•Articles organized by platform
•Go at your own pace
•Excellent reputation
Cons:
•No syllabus or quizzes
•Unstructured
10. Introduction to Social Media Strategy with Buffer
Offered by Skillshare
Buffer is a social media scheduling analytics platform that helps businesses plan and publish content across multiple social media channels. The course is taught by Brian Peters, Buffer's digital marketing strategist, and it demonstrates to beginning marketers how to have success with paid social advertising.
While much of the learning is geared toward utilizing Buffer, the free online social media marketing course is short at only 45 minutes long, so you won't be investing a lot of time. It covers all the basics and is intended to show students how to use tools like Buffer to create a social media strategy that will drive traffic and increase sales. Upon completion, users should be ready to develop their first social media ad campaign.
You will need to sign up for Skillshare Premium to access the course. However, you can utilize the company's two-month free trial period to take this and other courses at no cost. In fact, Skillshare offers dozens of similar courses on social media for beginners to intermediate users at varying class lengths. The downside is that you will need to cancel before the trial period is over to avoid being charged a monthly fee.
Cost: Free for the first two months—$99 per year thereafter
Certificate: No
Time to Complete: 45 minutes
Curriculum: Beginner
User Experience: Good
Quality of Instruction: Excellent
Pros:
•Straightforward
•Engaging instructor
•Video tutorial
Cons:
•Must cancel the subscription before the two-month trial period ends to avoid being charged a fee.
•Too short for students looking for a more detailed course
Frequently Asked Questions About Free Online Social Media Marketing Courses
In recent years, more people than ever have access to continuing education through free or low-cost online courses. Also called massive open online courses, or MOOCs, these classes are typically offered by major universities or large corporations like Linux, Amazon, or Google. However, even small organizations and companies often offer free online classes in specific subjects and topics of interest. With so many opportunities for learning available, there are also a lot of questions about how it all works. In this section, we will try to answer a few of the most frequent inquiries about MOOCs.
Who Should Take Free Online Social Media Marketing Courses?
In most instances, courses are available to anyone who wants to participate. People take online social media marketing courses for a variety of reasons. Some individuals want to grow their business and expanding their social media presence is a part of that plan. Others want to beef up their resume, get a promotion, or switch careers. Freelancers who work online may want to increase their skill set to provide more value to their clients. Other students simply enjoy learning new things.
What Are the Requirements and Prerequisites?
There may be age restrictions for minors, and in some cases, access is limited to certain geographic locations. However, for the most part, enrollment in a free online social media marketing course does not require any previous training. If you want to get the most out of the lessons, you should at least have some fundamental computer and typing skills and a basic understanding of the various social media platforms available online. It is also helpful if you have used social media in some capacity at one time or another.
Will I Earn College Credits by Taking an MOOC?
Most free online courses in social media marketing do not offer college credits. However, there are a few exceptions. Most notably, some coursework in edX can earn users credit through specific universities.
How Long Do Free Online Courses Take?
Most online courses in social media marketing are self-paced, which means the time it takes for completion depends on each individual and their level of commitment. Most courses provide an estimated time for completion which varies significantly and can take anywhere between a few hours to several months.
Are Free Online Courses Graded?
Most free courses offered are not manually graded but many do have multiple choice quizzes that are automatically graded when you hit submit. In many cases, you can retake them until you get a test score that is satisfactory to you.
For online courses that offer a paid certification component, a graded final exam is typically offered. A passing grade will earn you your certification or badge. In some cases, students are matched with their peers for specific feedback assignments. Sometimes, a capstone project is required and you will be graded on that as well.
Are There Specific Start Times and Deadlines for Free Online Classes?
Many of the online courses we have listed above can be started anytime you like and you can progress through them at your own pace. Others have set schedules where classes begin at regular intervals every few weeks or months. At times, quizzes, lessons, and assessments may have deadlines to keep students from lagging behind.
In general, one of the most attractive parts of online learning is the flexibility it allows to set your own schedule and study whenever and wherever you want.
The Course I Want to Take Says It's Free. Why Does It Look Like There Is a Fee Involved?
At times, graded components or certificates are hidden behind a paywall. For example, you might be offered a two week trial for a monthly or yearly membership that gives you unlimited access to all courses.
Many MOOC's offer both free and paid enrollment options:
Paid Courses — Paid courses generally give you access to specific content like capstone projects, certificates of completion, and graded exams.
Free Courses — Free courses typically allow free auditing of the course materials, including videos, audios, e-books, and quizzes.
Unless you specifically need a completion certificate to display on your Linked in profile or CV, there is usually no need to splurge on the paywalled elements of a course.
If you need a certificate and can't afford to pay, it's worth noting that some platforms offer financial aid, discounts, or scholarships.
Are Free Social Media Marketing Courses Worth It?
Absolutely. If you have the time, dedication, and motivation to put into online coursework, it is well worth it to take advantage of the opportunity. Not only is continuing education personally enriching, but your efforts to improve your skill set will show initiative and motivation to a prospective or current employer.  If the course you take offers a certificate, it can be displayed on your Linked in page or CV to lend credibility and give you an edge over the competition.
Additionally, If you own a business, gaining a better understanding of how social media marketing works can be profitable to your bottom line and give you the confidence you need to succeed in the digital world.
OCR Staff
Updated March 2020
Related:
10 Great Free Online Courses for Graphic Design
10 Great Free Online Courses for Learning Excel
10 Great Free Online Courses for Nutrition
10 Great Free Online Courses in Finance
11 Great Free Online Courses for Digital Marketing
13 Free Great Online Courses for Programming
14 Great Free Online Courses for Learning Python
15 Free Great Online Courses for Accounting
7 Great Free Online Courses for Interior Design
Our Methodology for Rating Free Online Courses