10 Great Free Online Courses in Real Estate – Online Course Report
Share This Post
This Post: 10 Great Free Online Courses in Real Estate – Online Course Report
While becoming a professional real estate agent requires some formal coursework and exams, there's no reason to stop there. Continuing your education in the field is a key component of your success. In this article, we will talk about some of the options you can pursue if you want to be more than just "good."
In the first section, we highlight some engaging free online courses in real estate you can take right now to help propel your career in the industry. These are practical and hands-on classes that will provide you with a new perspective and (hopefully) some new clients as well. Using a methodology we developed to find the best free courses online, they are listed in descending order, with our top picks first.
Featured Programs
Disclaimer: Some courses may include an affiliate link. Courses were chosen first based on the methodology with affiliate links only added after the ranking was complete.
After the review, we answered some frequently asked questions about starting your career as a real estate agent and what you can expect from online learning resources.
Whether you are a new or seasoned real estate agent, a real estate developer or investor, or a private seller, you will find something useful on our list of free online courses in real estate.
Featured Programs
Ranking 10 Free Online Courses in Real Estate
1. Introduction to Personal Branding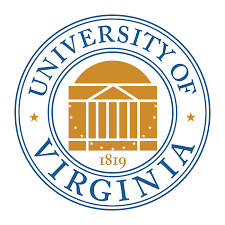 Offered by the University of Virginia via Coursera
Personal branding is vital for any real estate professional who wants success in the local market. Even though you are an independent freelancer, you are still the CEO of your business! That means you need to find a way to stand out from other agents' chorus by branding yourself, which is why we've picked this as our top choice for free online real estate courses.
In this six-hour course offered on the Coursera platform, University of Virginia's MLIS Kimberley R. Barker will teach you all you need to know about creating, maintaining, and inhabiting your personal brand.
The well-designed course for personal branding is segmented into five weekly classes, but you can take it at your own pace and even finish up in a day if you desire. Each lesson consists of several short on-demand videos and some readings. Topics include:
• The purposes, benefits, and responsibilities of personal branding
• How to define your values, gifts, and goals
• Building your brand's infrastructure with a mission statement and photographs
• Identifying three social media platforms that will work for you
• Creating a maintenance plan for your brand
• Brand reputation and digital privacy
If you opt for the paid version of the online course for real estate, you can receive a certificate of completion. However, this is optional. The course can be audited in its entirety for free.
Cost: Free
Certificate: Yes, with a fee
Time to Complete: Six hours
Curriculum: Introductory
User Experience: Excellent
Quality of Instruction: Excellent
Pros:
•98 percent positive reviews by former students
•Subtitled in English, Portuguese (Brazilian), and Persian
•Taken by over 174,000 students
Cons:
•Certification is only offered at the paid level
2. Introduction to Negotiation: A Strategic Playbook for Becoming a Principled and Persuasive Negotiator
Offered by Yale University via Coursera
Negotiation is one of the primary skills real estate professionals need to be successful in the business. But not everyone is born with this ability. For many, it takes practice to be an accomplished negotiator, and that's where this course shines.
This is a comprehensive offering that takes around 32 hours to complete. It's taught by Barry Nalebuff, a top-rate instructor on Coursera, and Professor from the Yale School of Management. If taking a course from an Ivy League university has never been in the cards for you, buckle up, because it is now. Best of all, although you won't get certified with the free version of this online real estate class, you can audit it at no charge and have access to the same great content you would get in the classroom.
The course is broken into nine segments and designed for students to complete a component a week. Themes include:
• The theory of the pie
• Negotiation caselets
• The Zincit case
• The Oupsider Case
• Advanced Topics
• Guest Speaker: Professor Linda Babcock, a world-renowned expert on negotiation
• Guest Speaker: Negotiation sensei and author Herb Cohen
• Guest Speaker: John McCall MacBain: The Consummate Dealmaker
Naturally, the topics barely reflect the amount of great content in this course, but it's safe to say you will come out of it with a wealth of negotiation skills you never had. Former participants describe it as "a superb introduction to negotiation," "the best Coursera course I've ever taken," and "an excellent course both in content and format."
Those adverse to math should be forewarned, though. This course relies heavily on numbers and statistics to create strategies. For those looking for an approach based more on psychological persuasion, it may be a disappointment. However, the instructor is engaging, and this unique viewpoint could be just what you need to see negotiation from a new perspective.
Cost: Free
Certificate: Yes, with a fee
Time to Complete: 32 hours
Curriculum: Introductory to Intermediate
User Experience: Excellent
Quality of Instruction: Excellent
Pros:
•97 percent positive reviews by former students
•Financial aid available for those who need certification and can't afford it
•Flexible deadlines so you can complete the course at your own pace
Cons:
•Heavy focus on mathematics may be frustrating for some students
3. Construction Finance
Offered by Columbia University via Coursera
For real estate professionals involved in construction and development, this course on construction finance offered on Coursera will prove invaluable. It is taught by a Columbia University School of Engineering faculty member and consists of 17 hours of concentrated learning about the economics and mathematics of money related to every construction product. If you're looking for one of the best free online courses in real estate, this one deserves some consideration.
There are five modules in all, each with several readings, on-demand videos, and quizzes. The topics covered in this online construction finance course include:
• Mathematics and time-value of money
• Real estate finance
• Real estate product lifecycle
• Zoning code parameters
• Estimating sales price
• Feasibility studies
• Financial plans for commercial real estate
• Global project finance and the role of stakeholders
• Public and private partnerships
• Identifying and mitigating risk using Lean Project Delivery Systems
Students who wish to take this comprehensive course for real estate can sign up at any time and begin right away. Although the suggested time for completion is five weeks, you can go at your own pace and adjust the deadlines to fit your schedule. Like all Coursera offerings, it is free to take in audit mode. Those who wish to obtain certification can do so for an additional fee.
Cost: Free
Certificate: Yes, with a fee
Time to Complete: 17 hours
Curriculum: Introductory
User Experience: Excellent
Quality of Instruction: Excellent
Pros:
•Great for any real estate professional
•Work at your own pace
•Well reviewed
Cons:
•None
4. Create Amazing Images Using Canva
Offered by Canva Design School
Every great Realtor knows that images are one of the most powerful tools you can use for your listings. In fact, ads with relevant images are 94 percent more likely to garnish interest than those without, so it makes sense to learn how to manipulate photos and create outstanding graphics. However, not everyone has the time or funds to learn photography or graphic design. That's where Canva comes in.
Canva is a graphic design tool that helps ordinary people create professional-looking graphics, ads, social media posts, and other digital marketing materials. Best of all, the basic version of the tool is free, and you can easily upload a photo of your latest listing to Canva and create eye-catching postcards, flyers, and anything else you can dream up.
Are you worried about it being too complicated? Don't be. The Canva Design School is a free resource full of lessons and tutorials that will teach you every step of the way. You'll learn about branding, creating presentations, manipulating your photos, and much more. Sign up is simple, and you can start practicing with the tool right away.
Cost: Free
Certificate: No
Time to Complete: Varies
Curriculum: Introductory
User Experience: Excellent
Quality of Instruction: Excellent
Pros:
•Self-paced
•Will help you learn a new skill to add to your seller's toolbox
•Easy to learn
Cons:
•Some features are only available in the pro version
5. Sustainable Cities
Offered by SDG Academy via edX
If sustainability is an essential issue for you as a real estate professional, this edX course will be of interest. It's sponsored by SDG Academy, a leader in education on sustainable development, and over 16,000 students have taken it. The free online course teaches how government and those who work in the private sector (real estate development, telecommunications, energy, transportation, technology) can contribute to and redefine urban areas.
This is an engaging offering that takes nine weeks to complete if you work the suggested four to six hours each week. However, it can be taken in your own time, so you may wish to complete it sooner or stretch it out longer. It's completely free to take in audit mode, but if you want to obtain a verified completion certificate, there is a $49 fee. The nine modules include:
• The urban opportunity
• What makes a city function?
• Making cities productive and reduce inequality
• Improving human development in cities
• Providing universal urban services and infrastructure
• How can cities be resilient?
• Governing sustainable cities
• Implementing change
You will leave the course with a new understanding of sustainability and how, along with others, it can play a vital role in "making cities and human settlements inclusive, safe, resilient and sustainable "by 2030."
Cost: Free
Certificate: Yes, with a fee
Time to Complete: None weeks
Curriculum: Introductory to Intermediate
User Experience: Excellent
Quality of Instruction: Excellent
Pros:
•Well reviewed by past participants
•Taught by four educators in the field of sustainability
•Financial aid may be available
Cons:
•Certification is fee-based
Featured Programs
6. A Quickstart Guide To Getting Clients With Cold Emails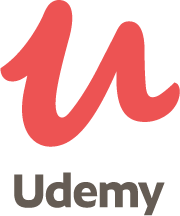 Offered by Udemy
Sometimes generating leads means reverting to some tried and true marketing methods, like cold emails. In this short course, you will learn about:
Having the right mentality when sending out cold emails
Structuring your document for the best rate of response
Crafted emails to the perfect length
Where to find email addresses for businesses you want to work with
Executing a strategy to start gaining new clients right away
Using free tools to increase the success of your email campaign
The free online course has been taken by over 1800 students and is highly rated. There are 27 short lectures covering five sections, and all you need is a Gmail account to start implementing what you've learned right away.
Cost: Free
Certificate: No
Time to Complete: One hour 15 minutes
Curriculum: Introductory
User Experience: Excellent
Quality of Instruction: Good
Pros:
•No-nonsense approach
•Easy sign up on the Udemy platform
•Smooth user experience with lessons that flow easily
Cons:
•Too short
7. Pay-Per-Click University
Offered by Wordstream
No matter what your advertising budget, PPC (pay-per-click) is one of the top ways to generate leads for your real estate business. But if you know nothing about PPC, where can you go to learn? Look no further than Wordstream. Founded in a Panera Bread, this leader in online advertising knows its stuff. And if you've ever wanted to learn about how PPC can help you earn more as a real estate professional, they have everything you need in one spot.
PPC 101 introduces students to how PPC works, keywords, ad groups, text ads, cost per click, and more. Once you've mastered that, you can move on to the other modules, like:
• PPC 102
• Advanced PPC
• Social Ads 101
• Webinars
• White Papers
• Pay-Per-Click University
Beyond the instructional tutorials, Wordstream provides plenty of resources and tools to help you become a master at online advertising, and they offer it all at no charge. There is no need to enroll, just access the PPC Academy home page from your laptop or phone and start learning immediately from this free online course for real estate.
Cost: Free
Certificate: No
Time to Complete: Varies
Curriculum: Introductory to advanced
User Experience: Excellent
Quality of Instruction: Good
Pros:
•No need to give out your personal information
•Well-organized
RED : Getting a Home Equity Loan With Bad Credit
•Perfect for those with a reading/writing learning style
Cons:
•No grading or quizzes
8. Social Media 101—Social Media Quickstarter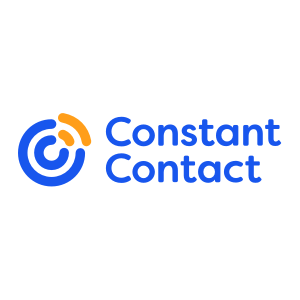 Offered by Constant Contact
If you're not using social media as part of your real estate marketing efforts, you could be making your job harder than it needs to be. In this course offered by Constant Contact, you will learn about social networks, how each displays content, what you can and cannot post, how to use social media as a lead generator, and how to grow your social media presence.
Inc.com listed this as one of the top online courses for digital marketers, and it's easy to see why. It covers all the networks, including:
Facebook
Twitter
Instagram
Snap Chat
Pinterest
YouTube
Google My Business
It's a remarkably simple interface. Just click on the social media platform you want to learn about, and you will find yourself with a list of lessons to complete. Its well-written and easy to use, and we guarantee you'll walk away with a lot more information than you had before you started. Be aware that Constant Contact, like many other providers of free online courses, uses the content to generate leads themselves, so you will likely come across some pitches from time to time. Nevertheless, it's a great free online resource for realtors worth having a look into.
Cost: Free
Certificate: No
Time to Complete: Varies
Curriculum: Introductory
User Experience: Good
Quality of Instruction: Good
Pros:
•Clear and concise
•Offered by experts in the digital marketing industry
•No complicated sign-ups needed
Cons:
•You will likely come across some sales pitches
9. Free 30-Day Challenge for Realtors
Offered by Skyslope
Tyler Smith is a former real estate top-producer who wants to take you to the next level with his free training. He's put together a 30-day challenge designed to help you get ahead in the industry and ultimately make more money. The course is inspiring and motivational, and you will likely learn some new tricks you didn't have in your toolbox before.
With that being said, this is a business, and Tyler obviously wants to promote it. Therefore, expect some pitches to upgrade to the paid version of Smith's program. Nothing wrong with that, of course. And you will take away a lot of great info just by participating in the free version.
Cost: Free
Certificate: No
Time to Complete: 30 days
Curriculum: Introductory to Intermediate
User Experience: Good
Quality of Instruction: Good
Pros:
•Engaging and actionable content
•Offered by a top expert in the real estate industry
•Sign up is simple, and there are no fees to take advantage of the challenge
Cons:
•Beware of upsells
10. Free Real Estate Training
Offered by Zillow
For students who do not have the time or inclination to take a formal online class, Zillow has a decent list of archived training courses that can be completed in bite-sized increments. The popular real estate and rental marketplace is one of the first stops for agents looking to get their names and faces on the map, and Zillow has a number of free online resources and tools that will help you in your real estate career.
A few topics to explore include:
• Cultivating a customer-first mindset
• Best practices for connection calls
• Nurturing inactive customers
• Attracting leads with an agent profile
• Growing your brand
The site also offers some on-demand training videos to help you navigate the platform, including a timely offering titled Housing Under Covid-19, which every real estate sales professional should watch.
Cost: Free
Certificate: No
Time to Complete: Varies
Curriculum: Introductory
User Experience: Good
Quality of Instruction: Good
Pros:
•Short and easy to complete
•Relevant hands-on training that you can use right away
•Access right from your browser or smartphone
Cons:
•Not structured on a learning platform
Frequently Asked Questions About Free Online Courses in Real Estate
While practicing real estate does not require a formal degree, the requirements to become a real estate agent are more challenging than many people think. But if you are a motivated self-starter who enjoys problem-solving and working with people, this might be the career for you. To help you understand the field of real estate and online real estate courses better, we've put together a list of frequently asked questions.
How Can I Become a Real Estate Agent?
While the requirements to become a real estate agent vary from state to state, most areas recognize some necessary steps you must go through to practice in the field legally. These include:
Taking a real estate pre-licensing course
Real estate courses vary in price and teach students the principles and practices of the business as well as the legal aspects. Depending upon where you live, they can be between 60 to 135 hours long.
Taking the real estate licensing exam
You will need to visit the Real Estate Commission for your state to pay for and schedule a time to sit for your exam. Typically, there will be up to 100 multiple-choice questions that include everything you've learned in your course, plus some math that will require the use of a calculator. About 50 percent of prospective agents don't pass the exam on the first try.
Activating your new license through your state's real estate commission
You will usually need to pay a fee to your state REC to activate your real estate license as well.
Joining a brokerage
Once you have your license, you will need to practice under a designated broker in your state. This process typically takes a few years and more licensure before you can strike out on your own.
What Is the Difference Between a Real Estate Agent and a Realtor?
The term Realtor is a trademark title that describes a real estate professional who is also a member of the National Association of Realtors. If you want to be successful in the field as a real estate agent, you should consider getting your Realtor designation. Realtors have to pass a course on ethics as well as demonstrate their commitment to ethical practices.
Why Should Take Free Online Real Estate Courses?
Becoming competent in the real estate industry makes you a hot commodity among buyers and sellers in your area. Most potential clients seek out only the best agents to help them handle this significant life investment. As such, you want to make sure your name is what people think of when it comes time to put their house on the market or purchase a new property.
Whether you are looking to begin your career in real estate, or you want to improve upon your current skill set, taking some courses to build your core competencies is always a great idea. You want to set yourself apart from your peers by being someone who is continuously improving. Not only will this help you win more clients, but it will also make you indispensable to your designated broker, who relies on you to be the face of the company.
What Are the Requirements and Prerequisites for Taking Online Courses?
The academic requirements for taking free real estate classes online are minimal. You will need to have a good command of your language and know your way around a computer. It can help if you already have your agent license, but it's definitely not required. As long as you have a natural curiosity and enjoy learning, you should have no problem with online courses. 
Do Free Online Courses Count Towards My Requirements for Getting a Real Estate License?
No. Obtaining your license to practice real estate will (unfortunately) have some associated costs, and the exams and coursework can only be accessed through your state or county's official avenues.
What online courses can do for you is to complement your agent training by helping you learn some practical ways to be more successful in your real estate career.
How Long Do Free Online Courses Take?
Most free online courses take between a few hours to a few weeks to complete. However, these offerings are designed for those who want to learn at their own place. In most instances, you can start and stop the courses on any date and complete your lessons at any time of the day or night you choose.
The ability to set your own schedule is one of the primary benefits of taking free online courses. You can work them around your prior commitments to develop a schedule that's right for you.
You might also like:
Source: https://bloghong.com
Category: en