10 of the Best Gluten-Free Snacks
When my sister, the pickiest eater I've ever known, was diagnosed with Celiac disease and had to stop eating gluten, she was convinced she was never going to like any food ever again. I really felt for her because her favorite meals mostly consisted of chicken fingers or pasta with bread. I knew her new gluten-free diet would be a challenge.
This Post: 10 of the Best Gluten-Free Snacks
Whether it's due to an allergy or by choice, going gluten-free isn't easy, especially when most restaurants and stores don't have a ton of gluten-free options. But after trying a ton of new snacks and foods, my picky sister actually found some snack items she enjoyed. 
If you're already living a gluten-free lifestyle, attempting to go gluten-free, or are raising a gluten-free child, consider adding these kid-friendly snacks to your cart.  
1
. Rice Cakes with Peanut Butter
Rice cakes with peanut butter are a simple and healthy snack option that tastes good too. The peanut butter definitely makes the rice cake more flavorful, so your kids won't complain that it doesn't taste sweet enough. Just make sure you find a rice cake that's made solely from rice and not any other ingredient to ensure they're gluten-free.
2. Trader Joe's Organic Chocolate Chip Granola Bites 
These yummy granola bites are not only gluten-free but also vegan and dairy-free as well. They're perfect to take with you wherever you go if you're craving something sweet!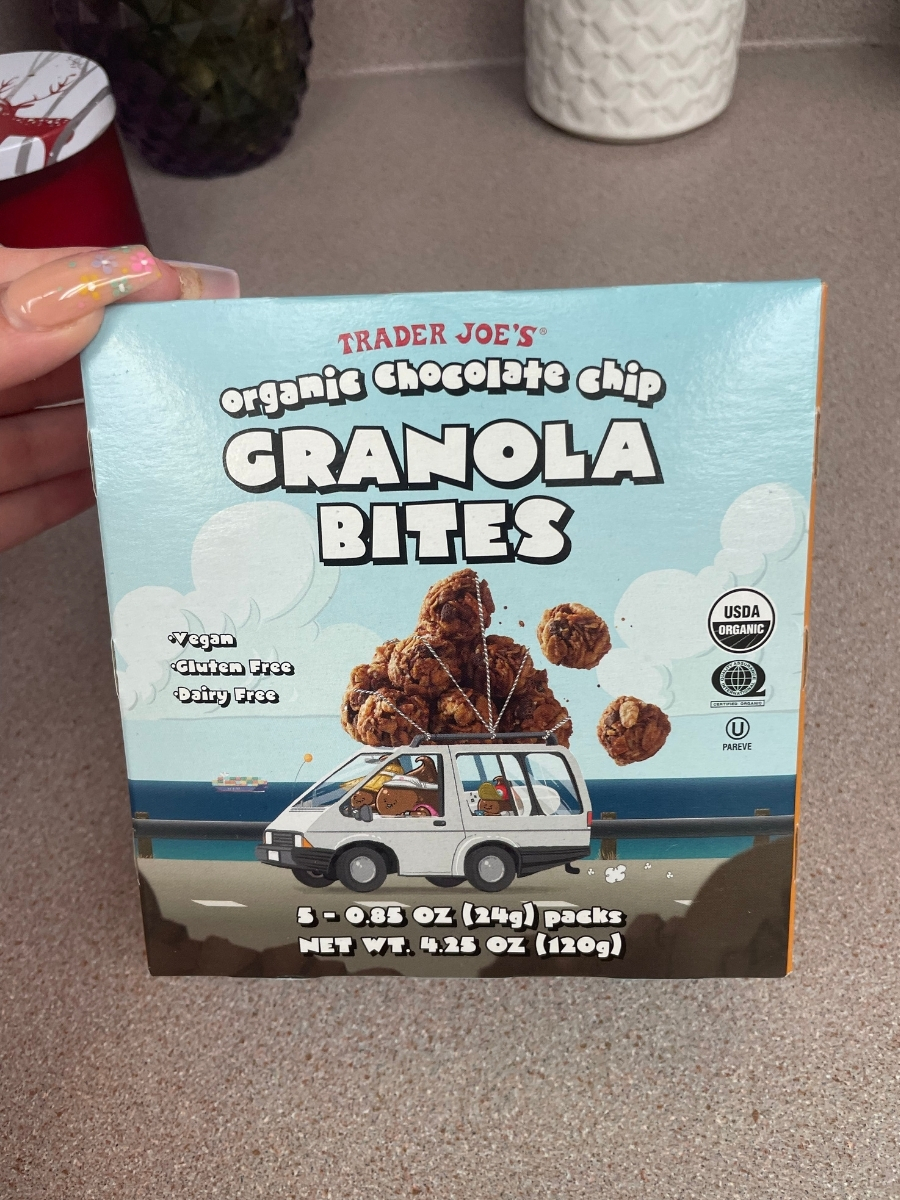 3. Boom Chicka Pop Sea Salt Popcorn
RED : Overview: Healthcare Coverage in California
Honestly, I was one of those people who didn't even like popcorn. But after I tried Boom Chicka Pop for the first time, I became obsessed with it. They also come in these cute, mini bags so they're easy to travel with and snack on throughout the day. 
4. Gluten-Free Oreos 
The long-awaited gluten-free Oreos are finally here, and people are loving them. My dad, who isn't even gluten-free, said these Oreos are even better than the original Oreos. They're worth the hype!
5. Pirate's Booty
When my sister started her gluten-free diet, she said the one thing she would miss most were Goldfish crackers. Although Pepperidge Farm has yet to perfect gluten-free Goldfish, her new replacement is Pirates Booty. The snack is baked with real cheese and no artificial flavoring, plus they're delicious!
6. Trader Joe's Crispy Chocolate Chip Cookies 
If I could only buy one thing from Trader Joe's, it would be these cookies—they're seriously my favorite. You can't even tell they're gluten-free. Shoutout to Trader Joe's for making the best gluten-free chocolate chip cookies to ever exist.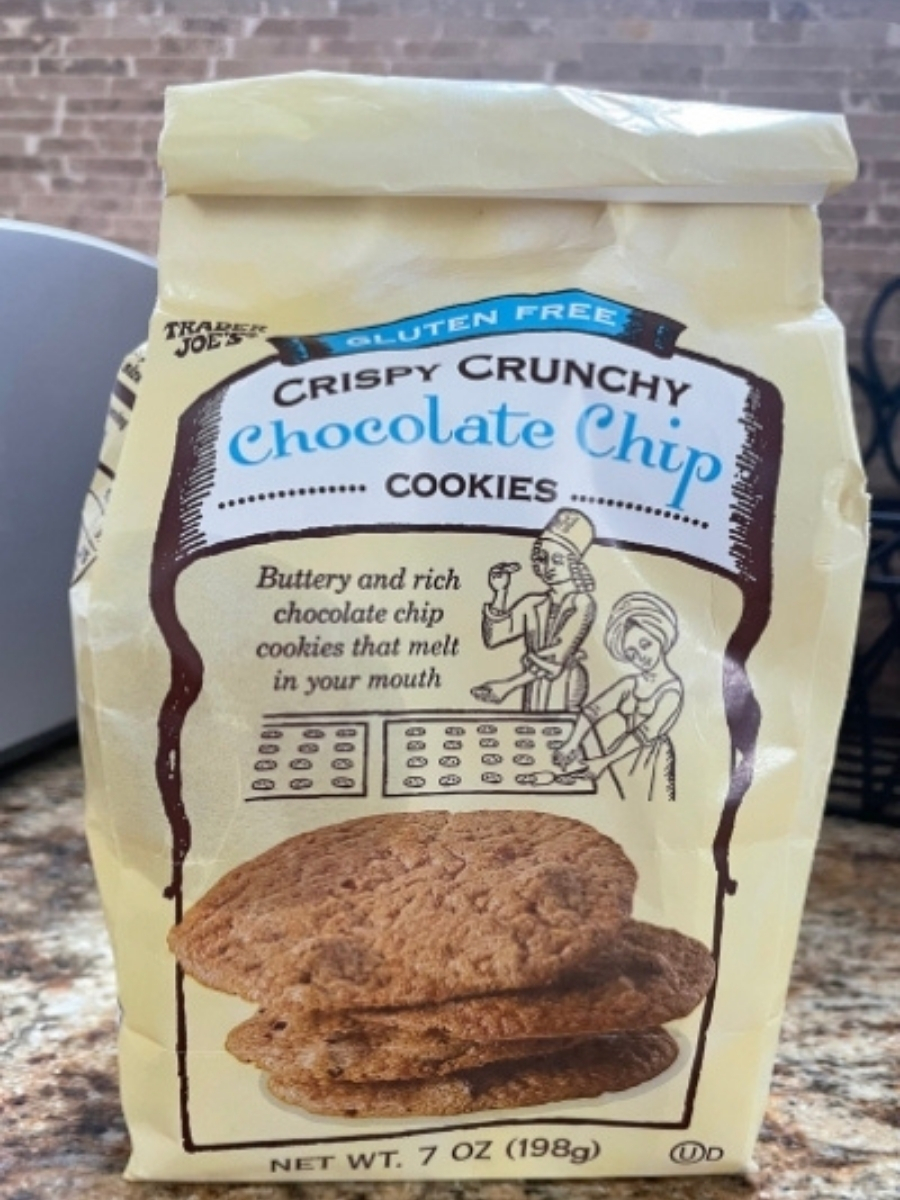 RED : The Best Mexican Food In Austin | 10 Must-Try Mexican Restaurants In Austin
7. Dotz Desserts Mini Muffins 
Dotz is a female and minority-owned business committed to making delicious allergy-friendly baked goods. These yummy mini muffins are a perfect snack item to pack in your children's lunches when they head back to school. 
8. Chocolate Chex Gluten-Free Cereal 
Cereal can be a great snack-time food. Plus, the natural chocolate flavor will satisfy your sweet cravings—or be a treat for the kiddos.
9. Hippeas Vegan White Cheddar Flavored Puffs
A heartier cheese puff than Pirate's Booty, Hippeas are made with chickpea and rice flour. They're deliciously crunchy. Plus they have three grams of fiber and and 4 grams of protein per serving. For Costco members, pick up the giant bag in the snack section (pictured here)—you won't regret it.
10. Welch's Fruit Snacks 
Almost every kid I know loves fruit snacks, and a lot of adults still love fruit snacks too (including me). Thankfully, Welch's fruit snacks are gluten-free, so even those with an allergy can snack on these. Tip: Costco usually sells a massive pack to help stockpile back-to-school snacks. 
Source: https://bloghong.com
Category: en