11 Low-Sugar and Sugar-Free Snacks That Taste Great
We love sugar just as much as the next person, but if you've ever eaten too many sweets in a day, you'd know it's not a great feeling. You're all jittery one second and super sleepy the next. Ever heard the term "sugar crash?" Yeah, that's the feeling. Well, whether you're looking to cut down your sugar intake for personal reasons or medical needs, we're here for you! To make your life easier, we've created this list of 11 low-sugar and sugar-free snacks that taste great.
This Post: 11 Low-Sugar and Sugar-Free Snacks That Taste Great
Let's kick things off with a breakfast staple! Three Wishes makes vegan, gluten-free cereal with lower sugar and higher protein than the leading box of Os. Using chickpeas as a base, with a few other simple ingredients (like monk fruit), Three Wishes makes delicious flavors that range from 0g to 3g of sugar.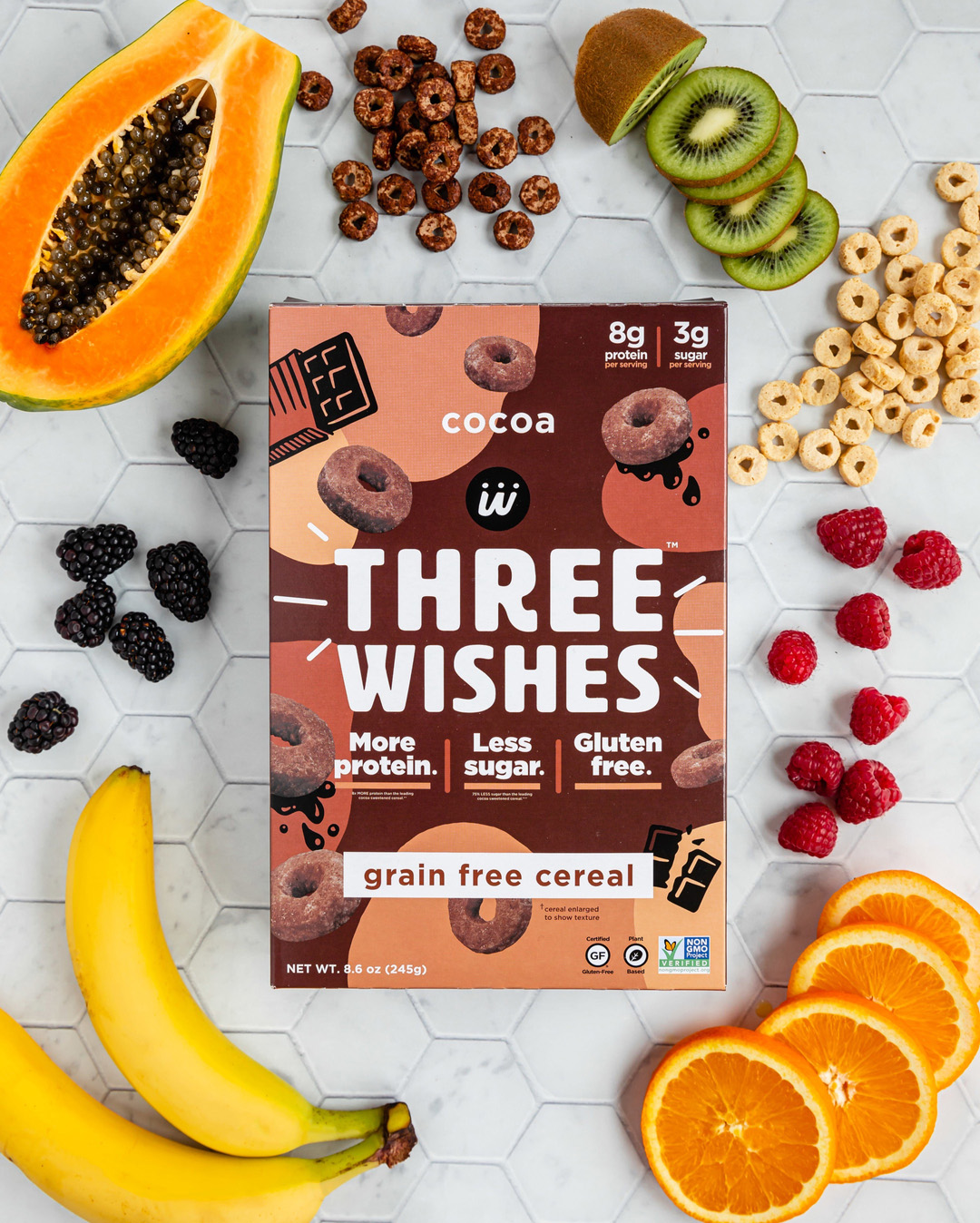 With just 1g of sugar, 20-22g of protein, and 13-18g of fiber per serving, No Cow makes some of the cleanest vegan protein bars on the market! All of the drool-worthy flavors—including Birthday Cake, S'mores, Sticky Cinnamon Roll, Blueberry Cobbler, and more—are vegan, gluten-free, kosher, and soy-free. Oh, and did you know that No Cow just dropped a line of chocolate-dipped bars?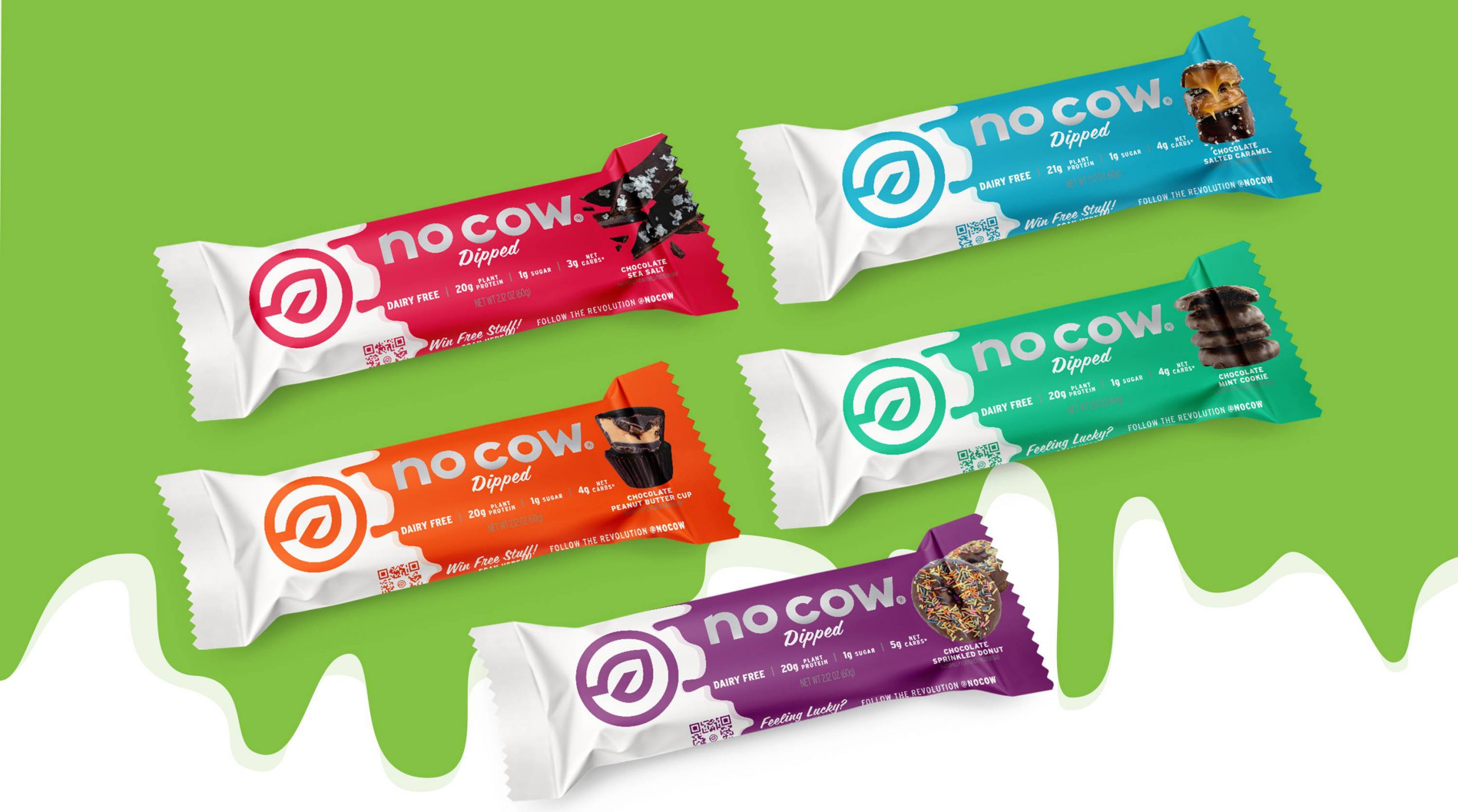 Looking for a vegan, low-sugar alternative to M&Ms? GoodSam to the rescue! This sustainable vegan snack brand offers a variety of goodies that are organic, fair trade, and regeneratively grown. Their Chocolate Candy Coated Peanuts, which contain less than 1g of sugar per serving, give off the same nostalgic Peanut M&M vibes without all of the harmful ingredients or added sugars! GoodSam makes almond and cashew versions as well.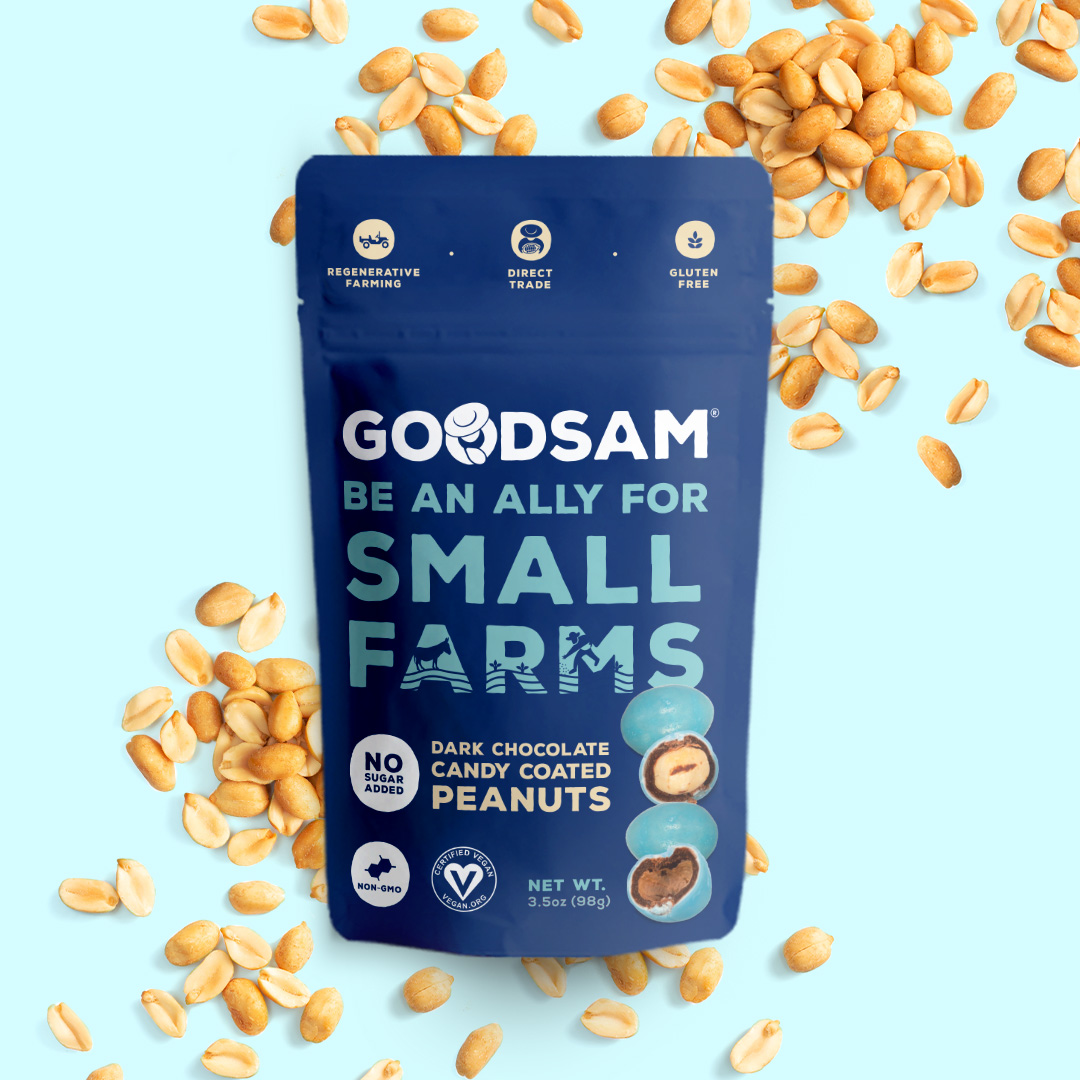 RED : Le Pavillon Opens Its Doors at One Vanderbilt, Latest Restaurant from Chef Daniel Boulud
Most gummy candy is not only loaded with unnecessary sugar but also contains gelatin, which is an animal derivative. At Project 7, those worries are a thing of the past. This brand makes a plethora of fruity, sour, chewy, and delicious candies that are vegan, low-sugar, low-calorie, and high-fiber. From Gummy Bears, Sour Worms, and Apple Rings to Original Licorice and Gummy Guppies, Project 7 has all of the iconic childhood candies covered. We love them all, but the Gummy Bears have a special place in our hearts.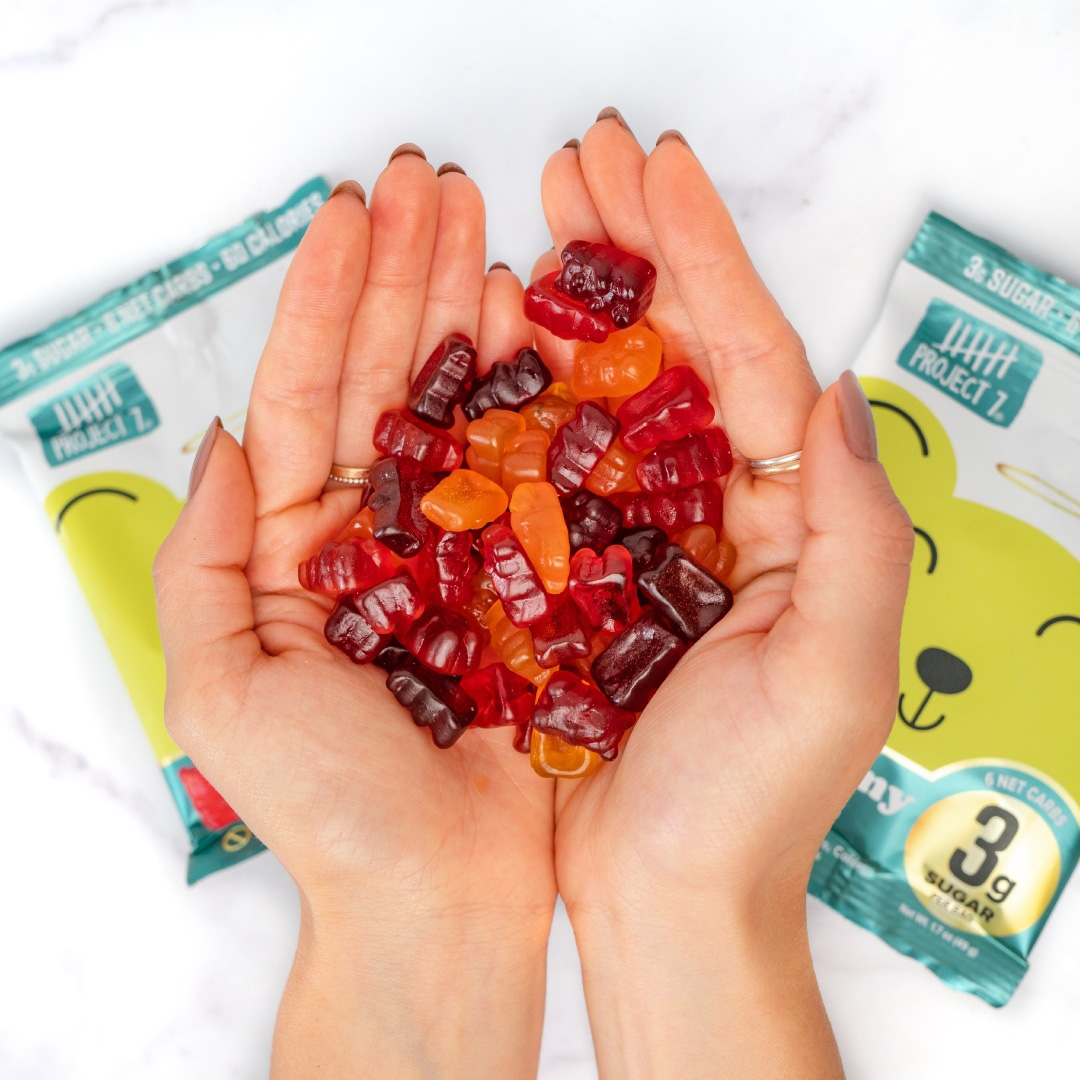 Are you one of those people who prefers snacking on cookie dough raw instead of baking it? We feel you—and so does EZER Snacks! This family-owned vegan, gluten-free food brand offers edible protein cookie dough in the flavors of Birthday Party, Chocolate Chip, and Oatmeal Raisin. At 3-4g of sugar per serving, these spoonable treats will give you all of the cookie dough vibes you desire without the dreaded sugar crash.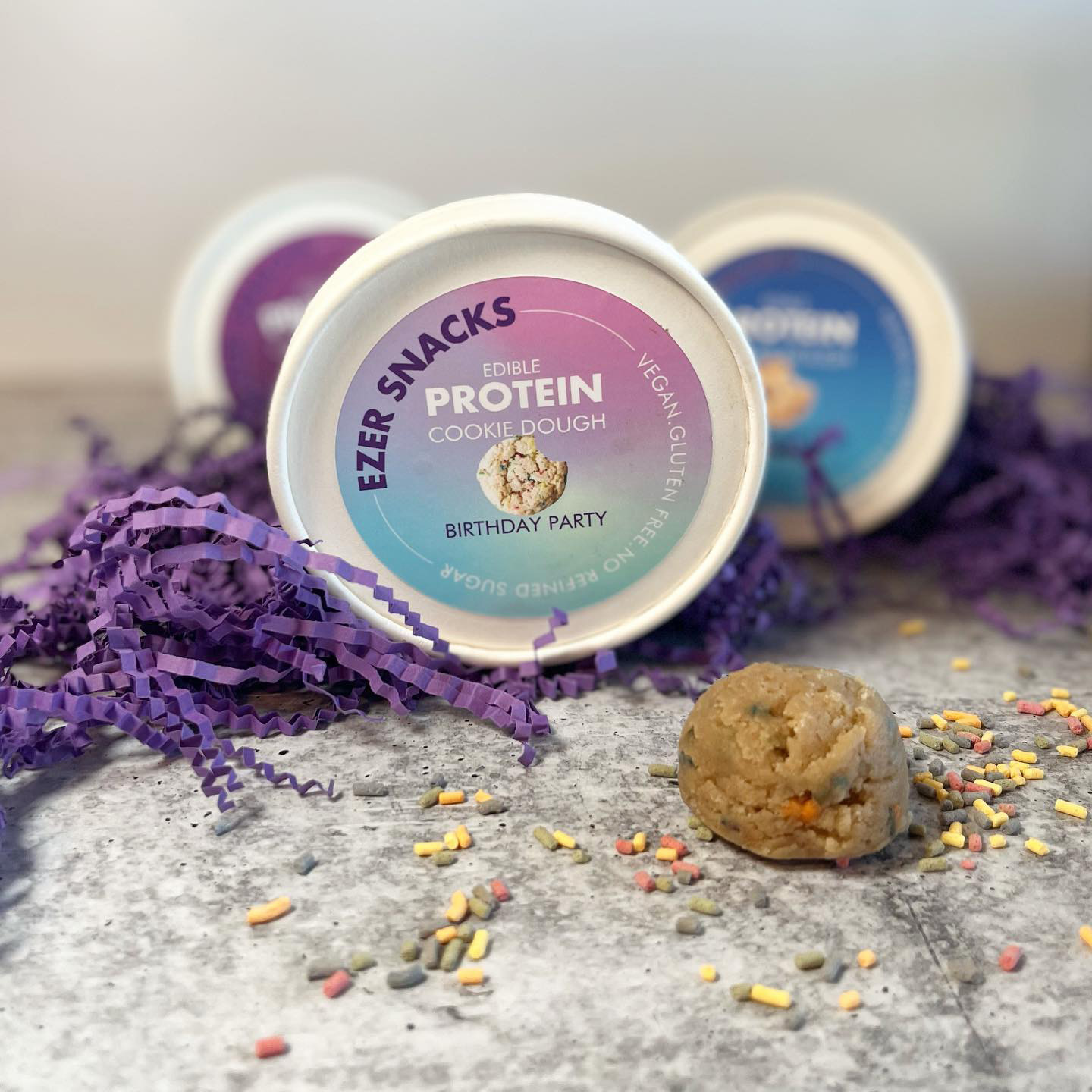 From road trips and hikes to workdays and school lunches, Munk Pack's Keto Granola Bars always come in handy! With a chewy consistency and flavors ranging from Coconut Cocoa Chip, Blueberry Almond Vanilla, and Honey Nut (made without real honey), these bars are legit! With 1g of sugar and 2-3g net carbs per serving, Munk Pack is showing up Quaker Chewy bars on all levels.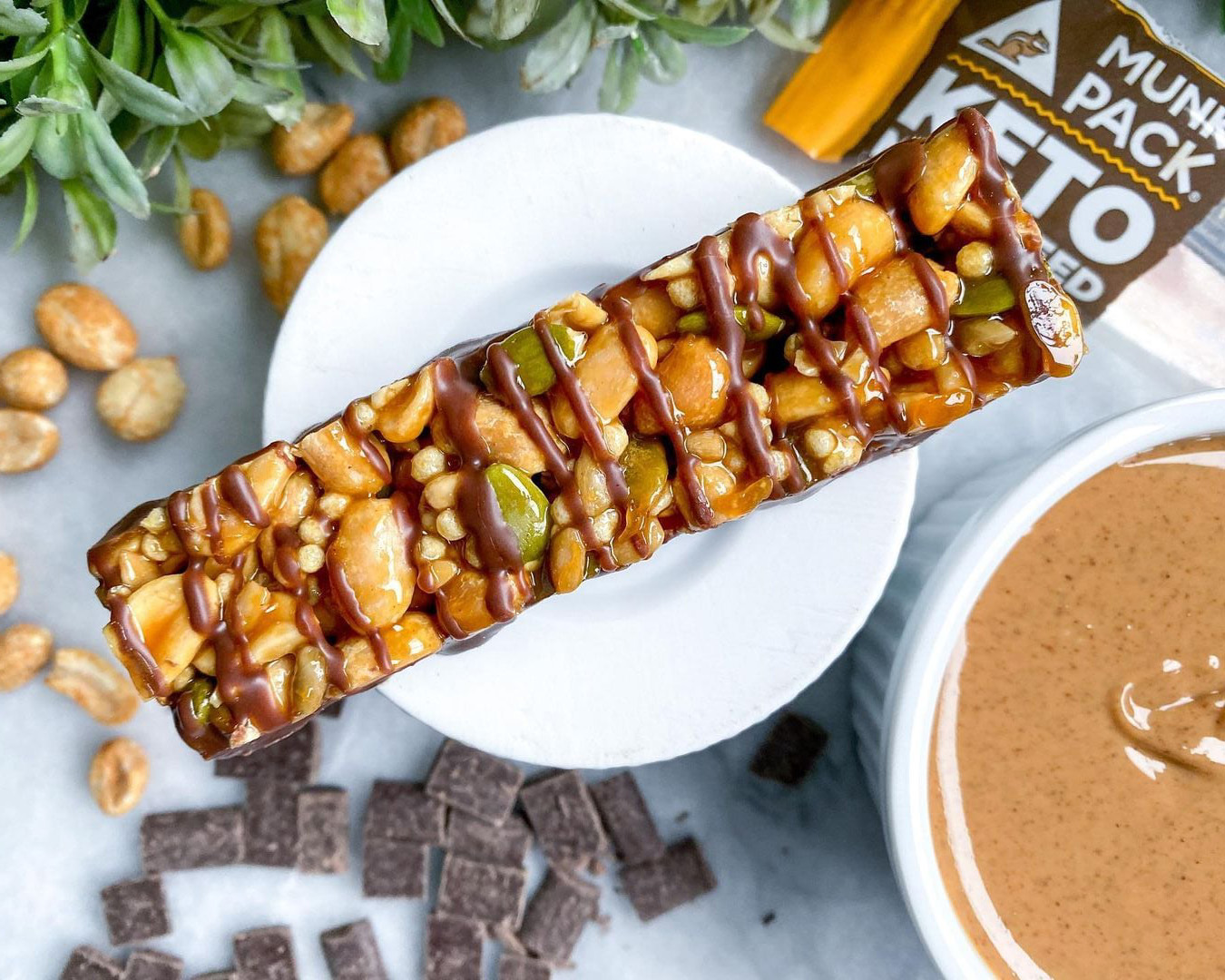 Something about the combination of chocolate and coconut does magical things for us. If you feel the same way, you'll love ChocZero's Dark Chocolate Coconut Keto Bark! These vegan, sugar-free pieces of chocolaty goodness are the perfect midday treat. While you're at it, check out ChocZero's other vegan dark chocolates, jams, and syrups.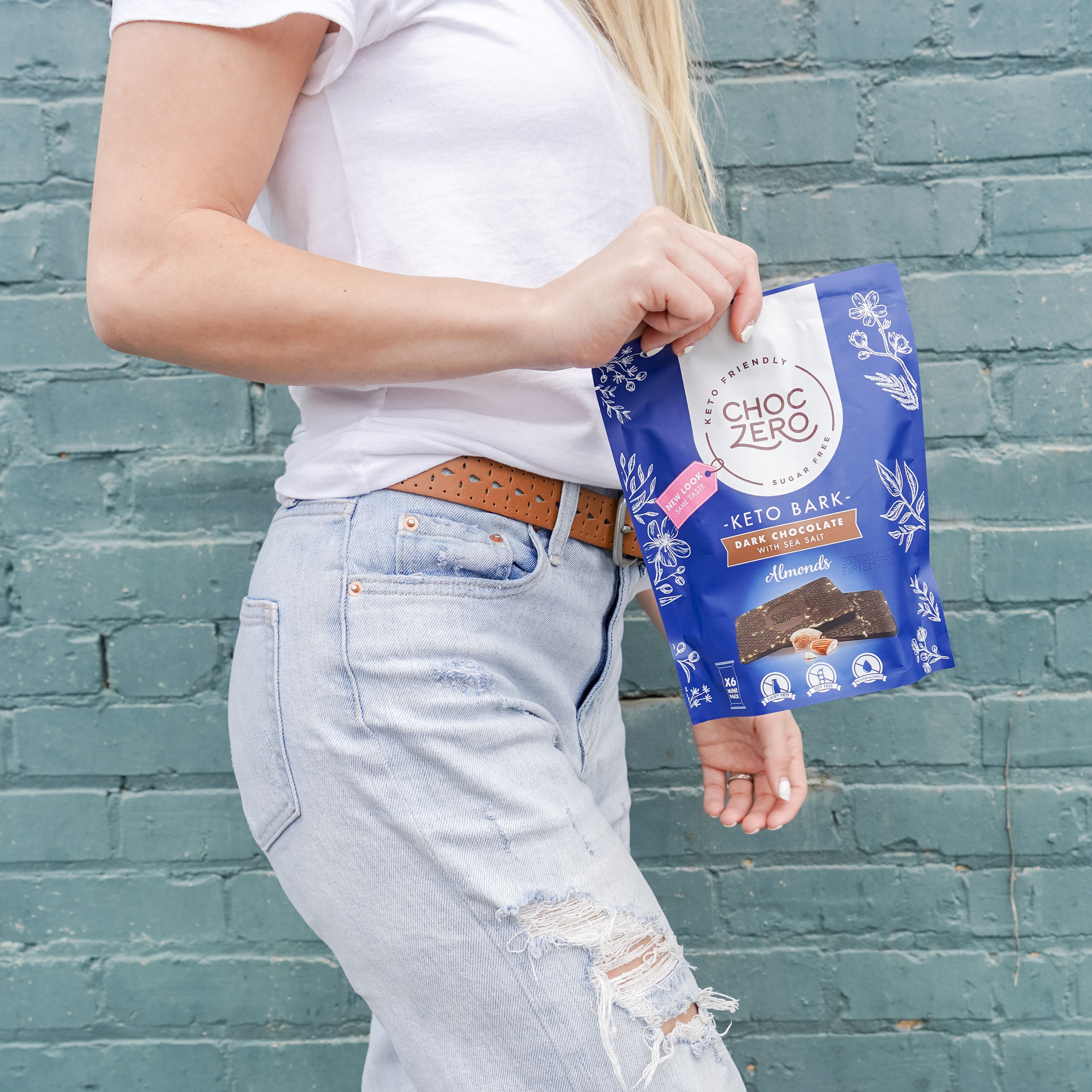 RED : Draken (DRK) Price, Chart & News | Binance: Draken price, DRK price, Draken value
We have no idea how N!CK's makes this sugar-free vegan ice cream taste so indulgent, but we are here for it! The ice cream comes in all of the fan-favorite flavors, such as vanilla, strawberry, chocolate, caramel, and mint chocolate chip. N!CK's makes these pints of luscious, creamy deliciousness with Perfect Day's vegan whey protein alternative, soluble corn fiber, stevia, monk fruit, and several other simple vegan ingredients.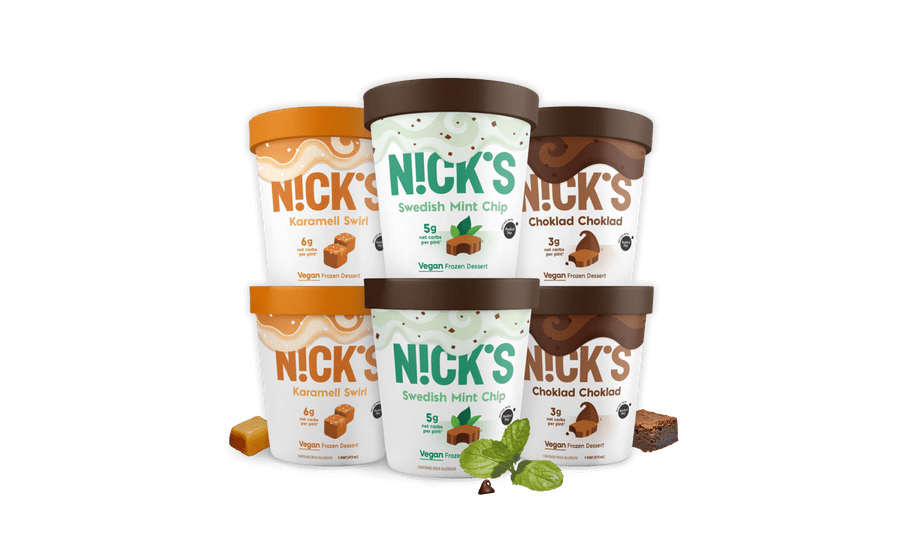 For all of your chocolaty dreams, hit up Lily's Sweets! Recently, we've been obsessed with the Dark Chocolate Peanut Butter Cups, which are a vegan, gluten-free, non-GMO take on Reese's peanut butter cups. These delights are sweetened with stevia, with less than 1g of sugar per 2-pack.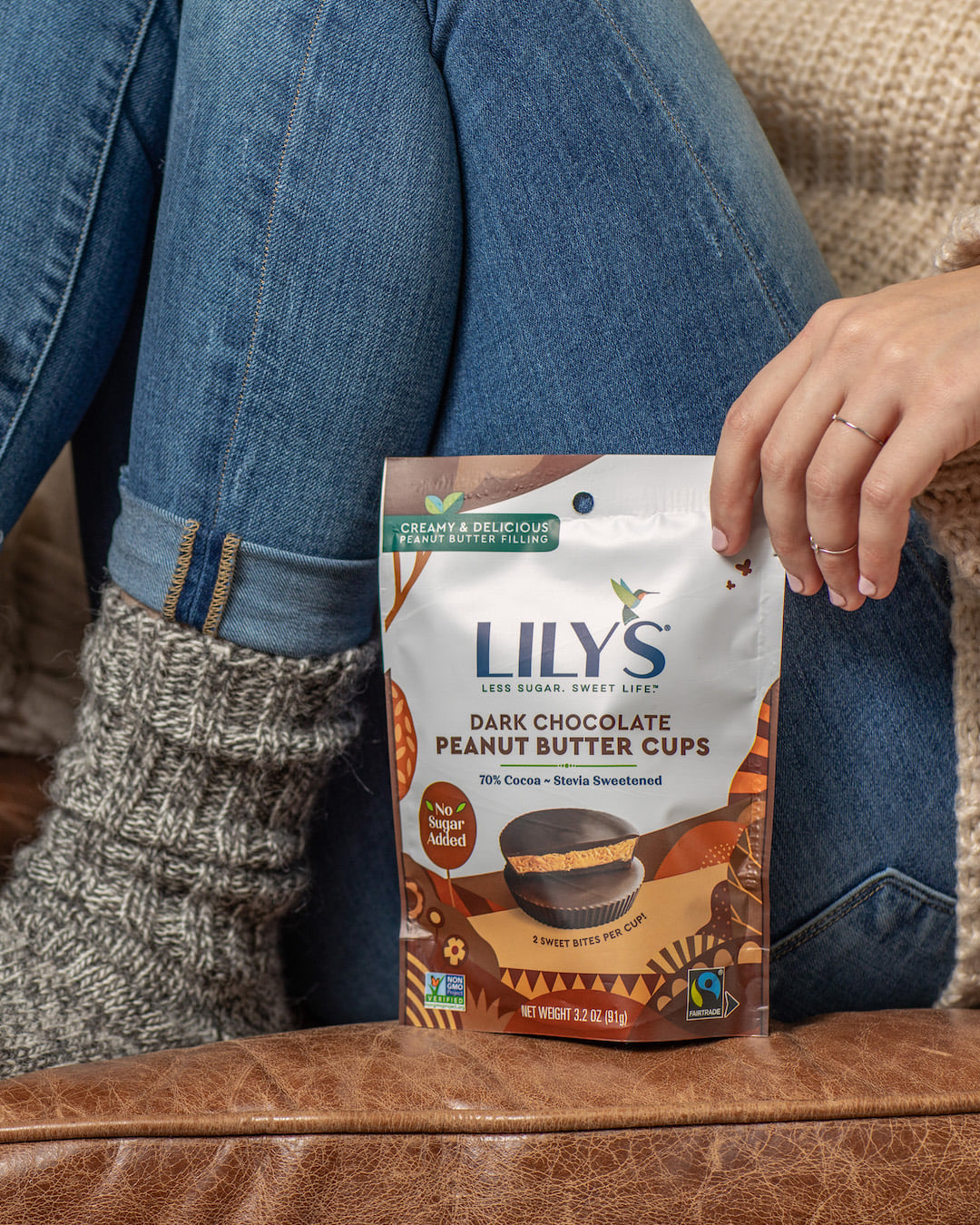 Whether it's Halloween, Easter, or movie night, SmartSweets' candy always comes in clutch! Their Sweet Fish, Sour Blast Buddies, Peach Rings, Sourmelon Bites, Cola Gummies, Red Twists, and Lollipops are all vegan, low in sugar, and high in fiber. The Sourmelon Bites are a top pick of ours. They're watermelon flavored, come in a cute shape and colors, and taste amazing—need we say more?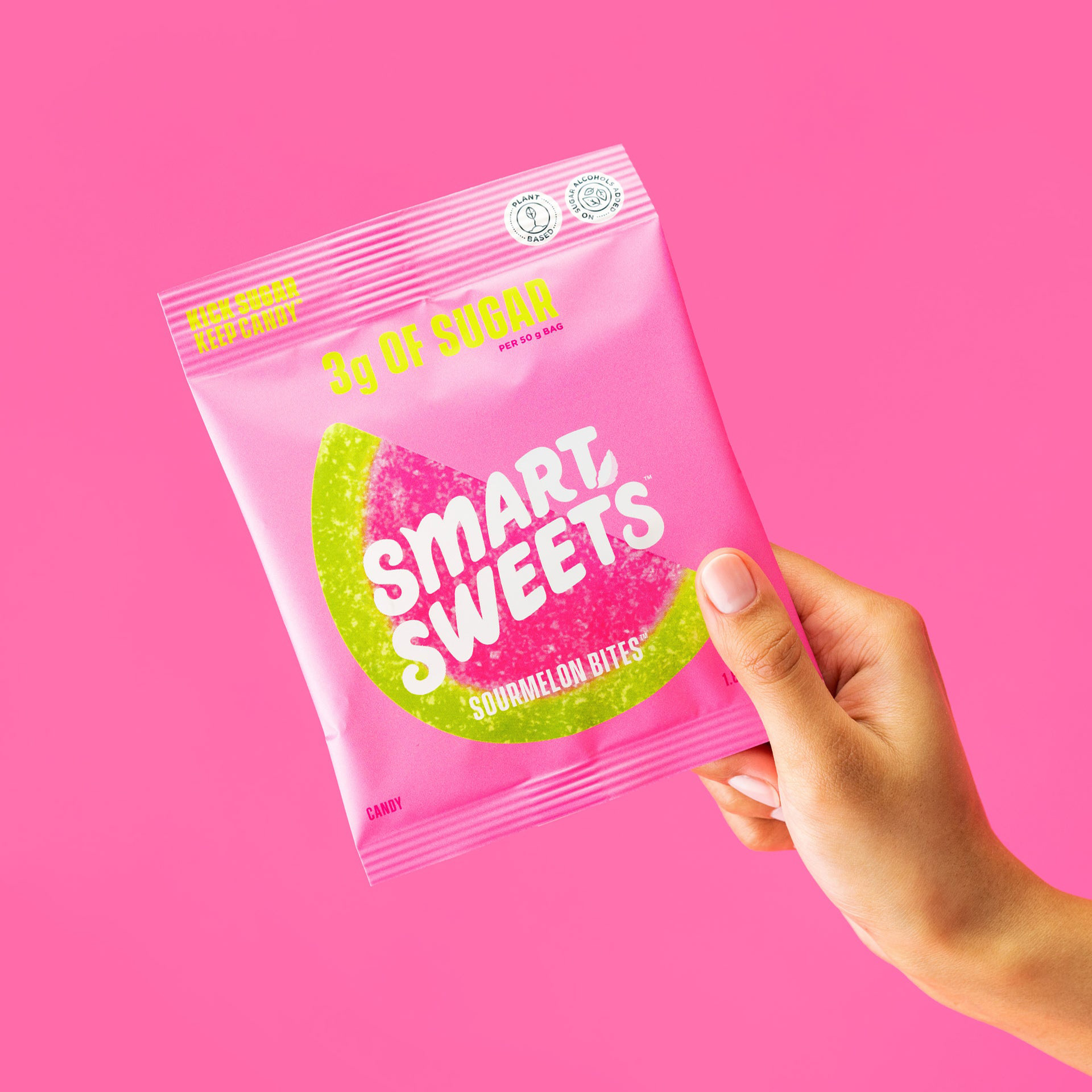 Some granola can be deceiving when it comes to the amount of sugar added. Lakanto's Keto Granola is a wonderful sugar-free take on the crunchy snack in berry, chocolate, and cinnamon almond varieties. Whether you pour some on top of a parfait, smoothie bowl, or stack of pancakes, or you just eat it straight out of the bag, that's your business!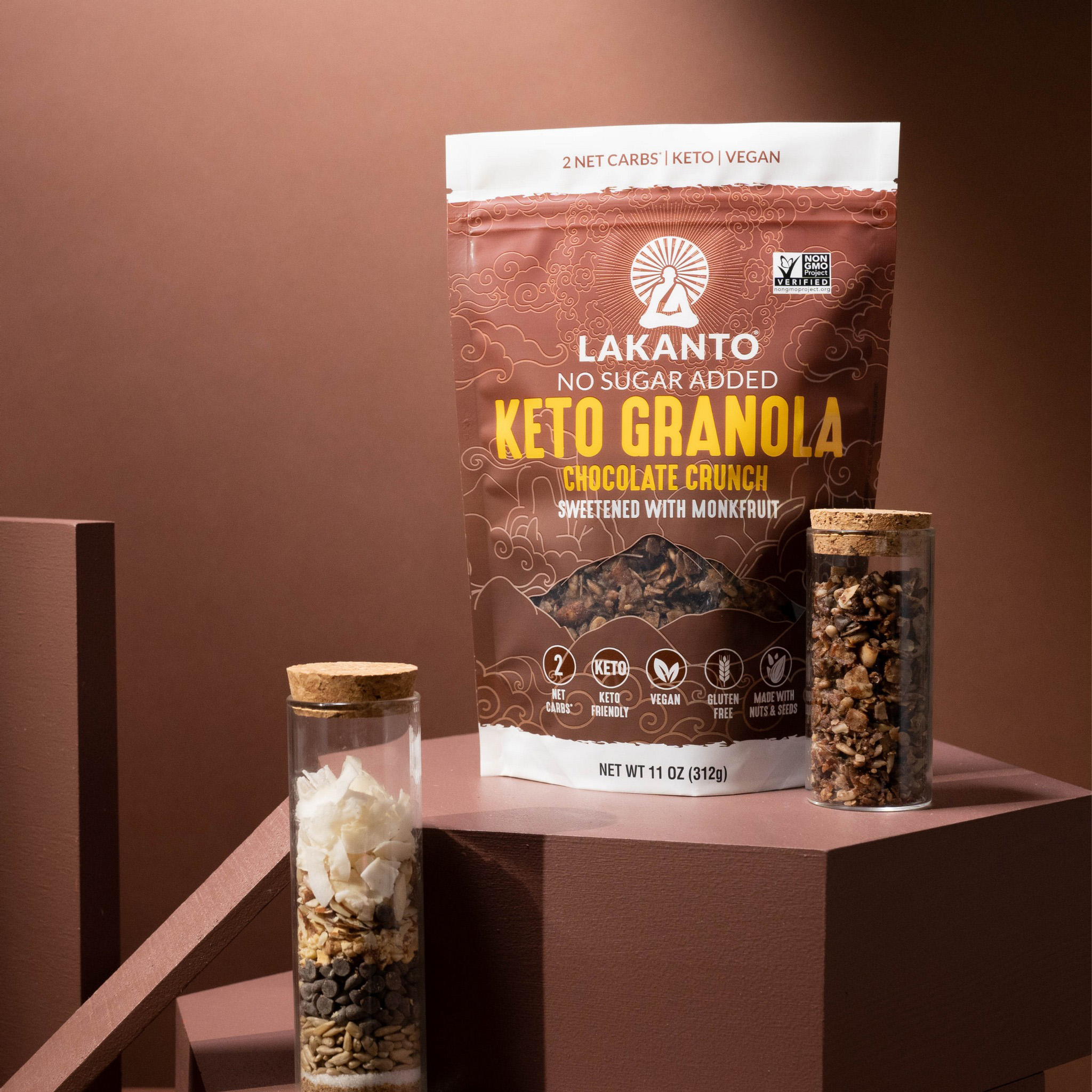 Source: https://bloghong.com
Category: en