12 Restaurants In Poland Where You Can Taste Local Cuisine
The best part about culinary art is that it brings and gives only pleasure. The one who consumes the variety of dishes and the one who prepares it, both experience contentment. You will undergo a similar experience when you'll make a visit to the restaurants in Poland.
This Post: 12 Restaurants In Poland Where You Can Taste Local Cuisine
Poland, like other European countries, is famous for its rich culture and tradition that people have been preserving since times immemorial. This culture is reflected in the Polish cuisine served in many restaurants of the country.
12 Best Restaurants In Poland
No wonder, the place has its emotional ties with the kind of food it serves and the visitors are served cordially here. You might get confused while choosing the right place to dine at when exploring the country. At that time, go through the list we have curated to keep you from getting stuck in such dilemmas.
1. Starka Restaurant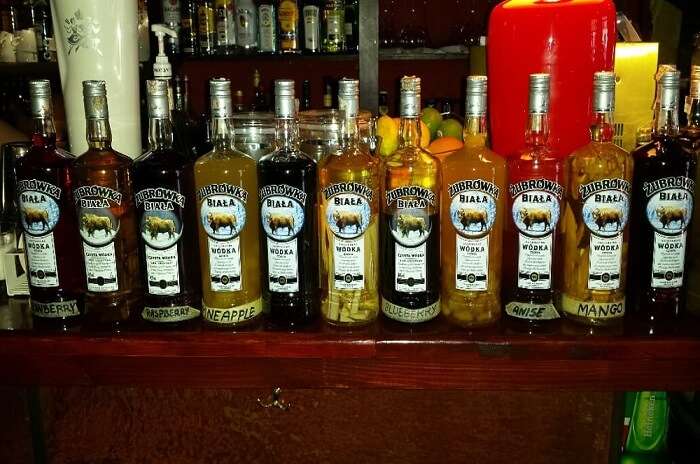 Image Source
This is one of the best places to have the traditional food prepared in authentic Polish style! The mannerism followed by the waiters as well as the whole of the place is essentially Polish, bringing you closer to the culture of this country. The place is surely a great one to collect some memories, no doubt!
Location: Józefa 14, 31-056 Kraków, Poland
Contact: +48 12 430 65 38
Rating: 4.6 out of 5!
Must Read: 8 Unique Museums In Poland Showcasing The Country's Art, Cultural And History
2. Pod Aniołami
Image Source
To be able to get the amazing and hassle-free experience, we recommend you to book a table prior to your visit. This one can make your life a bit more comfortable with the choice of dishes available and the kind of flavors they use. Not only this, they even try to make the art of culinary to be a little experimented with
Location: Grodzka 35, 33-332 Kraków, Poland
Contact: +48 12 430 21 13
Rating: 4.4 out of 5!
3. N31 Restaurant & Bar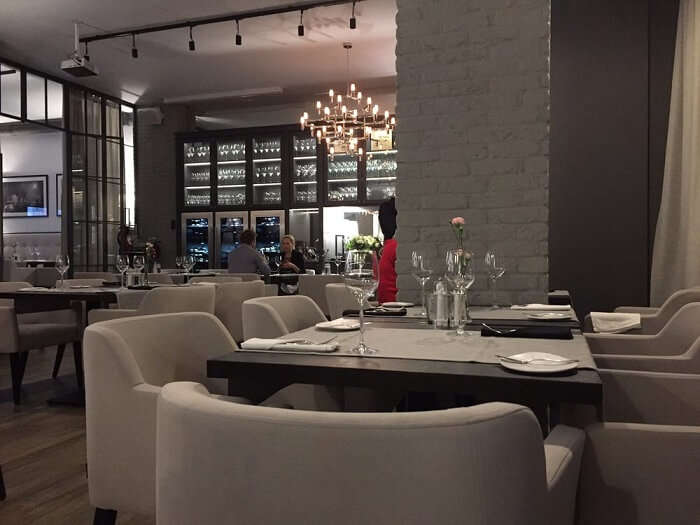 Image Source
This place is known for some really cool drinks and the variety thereof. The food is kept as much spicy as you would like to have. The place is amazing because of the kind of ambience and decor it has.
Location: Nowogrodzka 31, 00-511 Warszawa, Poland
Contact: +48 600 861 961
Rating: 4.7 out of 5!
Suggested Read: 8 Best Hostels In Poland That Will Help You Become A Smart Traveler!
4. Restauracja Polska Różana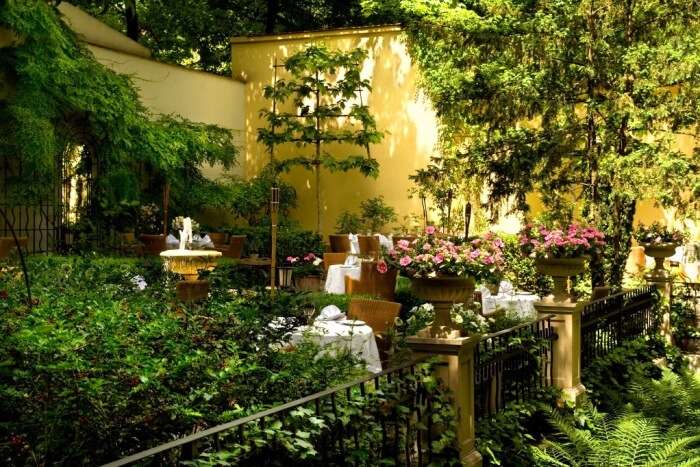 Image Source
This restaurant too truly and dedicatedly reflect the culture and tradition of Poland through its food. The staff is extremely cordial and carry a Polish conduct while serving dishes to the visitors.
Location: Chocimska 7, 00-791 Warszawa, Poland
Contact: +48 22 848 12 25
Rating: 4.7 out of 5!
5. Specjały Regionalne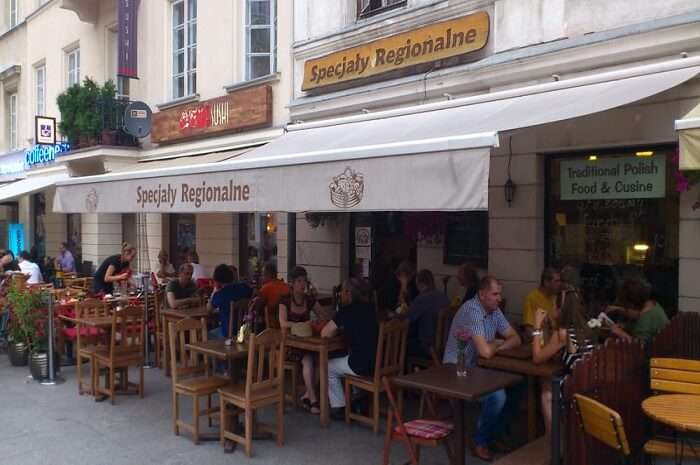 Image Source
Located in the Warszawa, a good central place and even can be rightly called as hub. The flavors are exotic that make you take a dive into the traditional flavors. The atmosphere is quite vibrant in this restaurant. Outdoor seating is available too, allowing you to relish the hustle on the streets as you indulge in some of their specialties.
Location: Nowy Świat 44, 00-363 Warszawa, Poland
Contact: +48 662 254 215
Rating: 4.4 out of 5!
Suggested Read: 8 Best National Parks In Poland For Reviving The Child In You!
6. Czarna Kaczka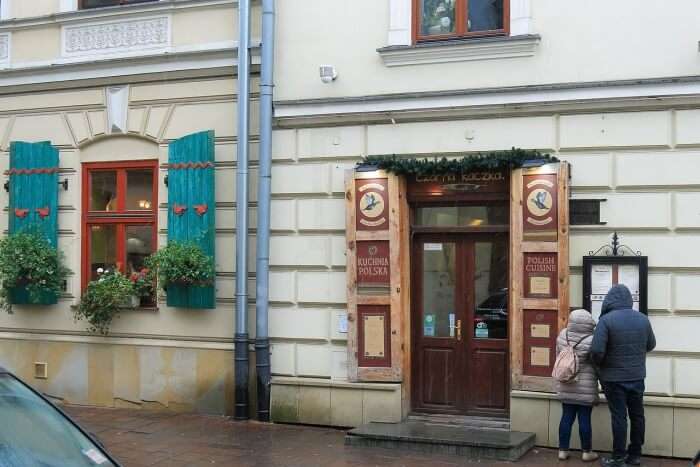 Image Source
The name of this restaurant translates to "the black duck", which is also its signature dish. The chefs at this place are known to use fresh ingredients. The place is simply awesome with the kind of varieties it offers in food and drink.
Location: Poselska 22, 31-002 Kraków, Poland
Contact: +48 12 426 54 40
Rating: 4.6 out of 5!
7. Dom Polski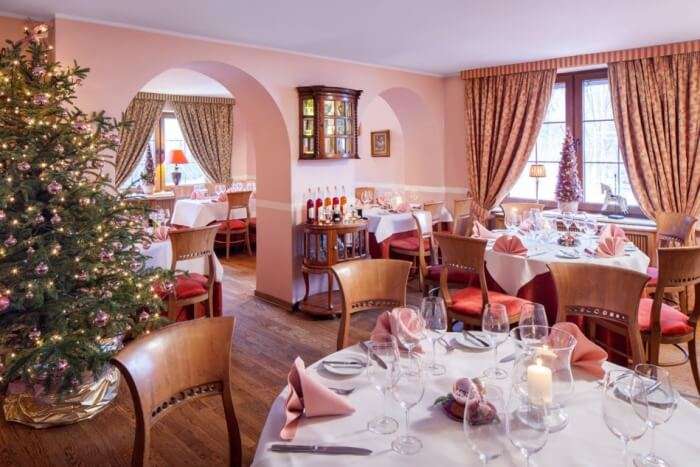 Image Source
Dom Polski is known for its sophisticated interiors. The staff here works round the clock, making sure you leave with ultimate satisfaction with their food as well as service. The restaurant takes pride in being an ambassador of Polish cuisine.
The ingredients they choose are nature inspired and taken by referring to the traditional cookbooks.
Location: Francuska 11, 03-906 Warszawa, Poland
Contact: +48 22 616 24 32
Rating: 4.5 out of 5!
Suggested Read: 10 Best Festivals In Poland That Showcase The History And Traditions Of This Country!
8. Szara Gęś w Kuchni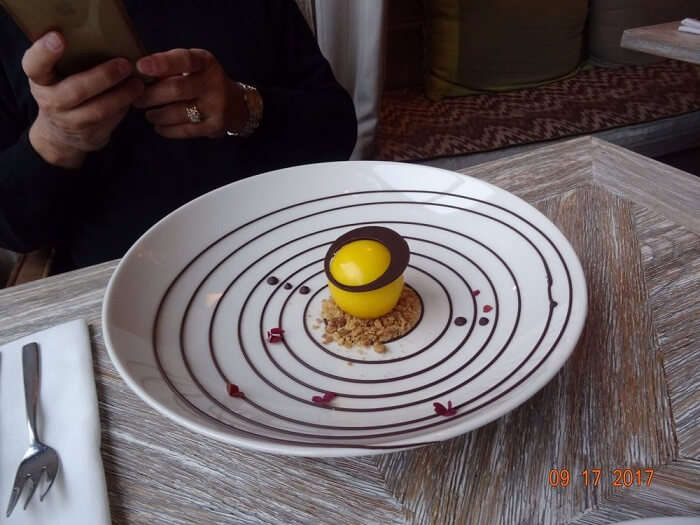 Image Source
Here, you get to experience great ambience and choose from some of the amazing varieties in food. The place is really a cool one to bring along your friends and you can even come here for parties and small get togethers.
This place is best known for its fine wine and commendable service by a staff that is friendly as well as professional.
Location: Rynek Główny 17, 31-008 Kraków, Poland
Contact: +48 12 430 63 11
Rating: 4.6 out of 5!
9. Fab Fusion Restaurant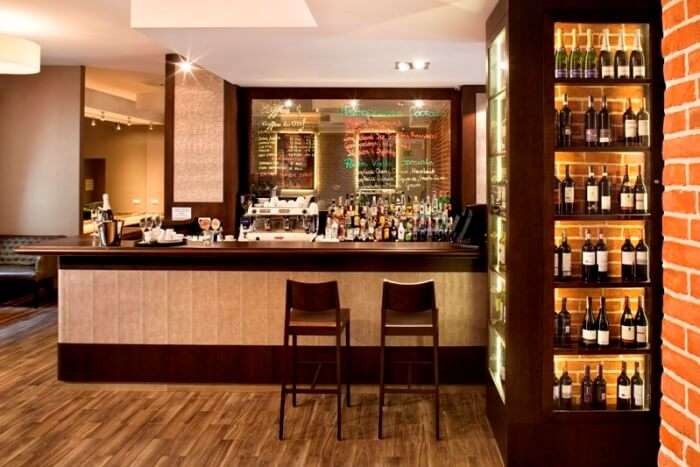 Image Source
As the name suggests, the chefs here use various interesting combination of flavors in their dishes. You can find Polish, customary, with wonderful hues and taste. Expect sentimental piano music at the backdrop, lovely white lilies, and unobtrusive candlelight.
RED : Transaxle Manufacturing of America
With dishes priced reasonably, this place is one of the must-visit Polish restaurants.
Location: Joselewicza 17, 31-031 Kraków, Poland
Contact: +48 12 442 75 05
Rating: 4.5 out of 5!
Suggested Read: 10 Incredible Beaches In Poland To Let Nature Soothe You Down!
10. Folk Gospoda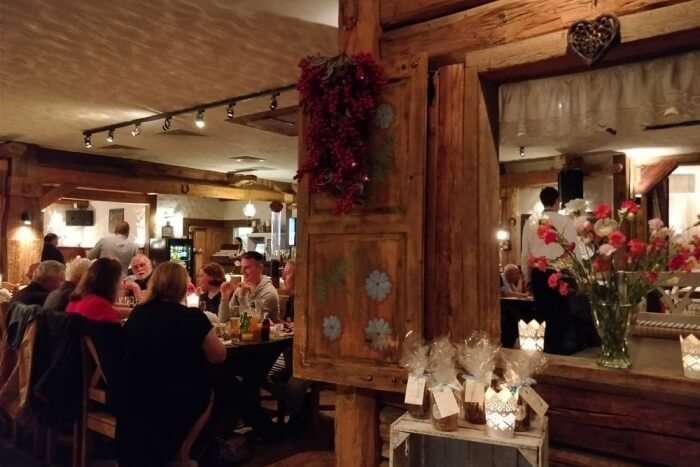 Image Source
Try their custom-made crusty fruit-filled treat and hand-crafted cranberry. This place promises quality that can be tasted with every bite. There are no engineered added substances or flavor enhancers in the dishes they serve. All you'll get here is quality, unadulterated food made with love.
Location: Waliców 13, 00-865 Warszawa, Poland
Contact: +48 22 890 16 05
Rating: 4.4 out of 5!
11. Gościnna Chata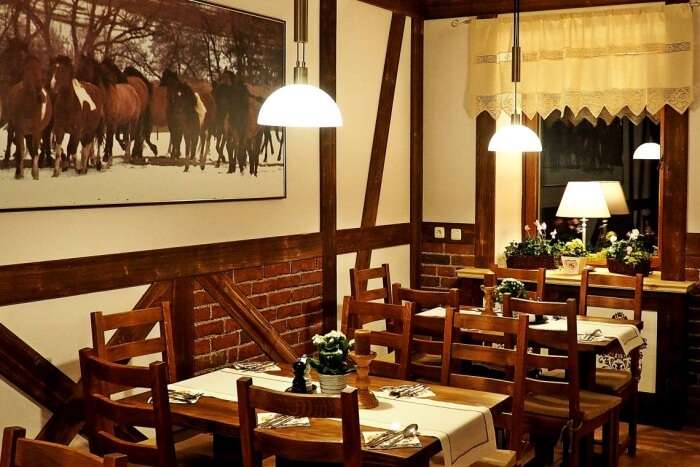 Image Source
Have tasty feathery roll and meringue cakes, pastries with new organic product, custom made cheesecake, crusty fruit-filled treat and scrumptious frozen yogurt at this place.
They offer the best champagnes, dazzling wines, bourbons and cognacs, and Polish and regional vodkas.
The menu incorporates chilly starters, hot hors d'oeuvres, and green servings of mixed greens, soups, poultry, fish and meat.
Location: Sławkowska 10, 31-014 Kraków, Poland
Contact: +48 12 423 76 76
Rating: 4.6 out of 5!
Suggested Read: 15 Best Places To Visit In Poland For A Fun European Vacay
12. Restaurant Padre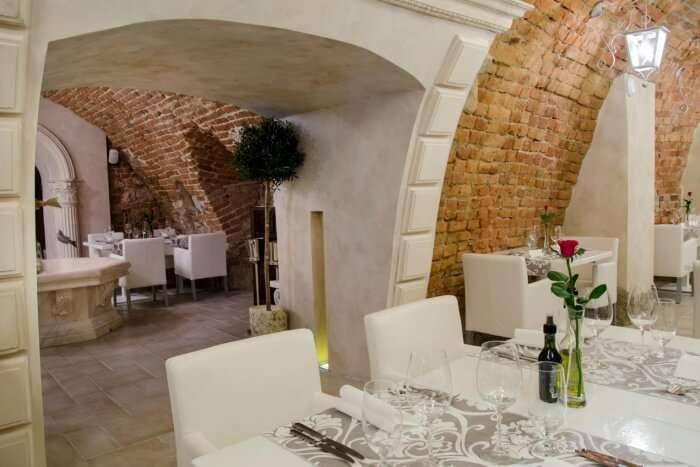 Image Source
This restaurant was opened in incredible enthusiasm to serve customary Polish cuisines. Since the beginning, this restaurant is dedicatedly serving sold the best conventional Polish dishes.
Now, they have even advanced to serving cuisines inspired from all corners of the world.
Location: Wiślna 11, 31-007 Kraków, Poland
Contact: +48 12 430 62 99
Rating: 4.6 out of 5!
Further Read: 9 Best Castles In Poland That Will Take You Back To Fairytale World
As you plan your trip to International, don't forget to put the above-mentioned restaurants in your to-do list. These restaurants in Poland will bring you closer to the country's culture. While you prepare to visit any of these places, we would recommend you to share what you liked about these places.
Looking To Book An International Holiday?
Book memorable holidays on TravelTriangle with 650+ verified travel agents for 65+ domestic and international destinations.
Source: https://bloghong.com
Category: en