18 of the Best Pawleys Island Golf Courses – Dunes Beach Home Rentals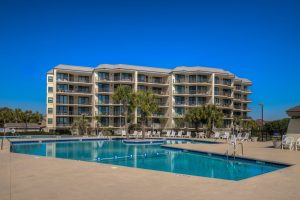 The Palmetto State is home to some of the most incredible golfing experiences in the Southeast. If you're bringing your clubs along with you on your beach vacation, we have a list of the best golf courses on Pawleys Island. With the collection of award-winning links in our area, this is the ultimate golfer's paradise! 
For more ways to make the most of your time in our coastal paradise, be sure to request access to our complimentary Vacation Guide! It's full of the best restaurants, activities, and attractions in our area. 
Where to Find the Best Golf Courses Near 
Pawleys Island
Caledonia Golf 
&
 Fish Club
The Caledonia Golf & Fish Club is home to an incredible, award-winning course that is minutes from your Dunes Beach Home Rental. Their well-manicured greens offer the perfect challenge for even the most experienced golfer! 
Blackmoor
 Golf Club
 Head up to Murrells Inlet for a fantastic golfing experience at Blackmoor Golf Club. This local course features 18 beautiful greens, weaving and winding through a wooded neighborhood. With sand traps and water bordering most holes, there are plenty of hazards to keep you busy. 
The 
Heritage
 Club
A stunning clubhouse awaits you as you pull up to the Heritage Club. Rolling fairways surrounded by lush patches of crepe myrtles make for an incredible golfing experience. 
Litchfield Country Club
Litchfield Country Club is right around the corner from Litchfield Beach and Pawleys Island and is one of the best places to tee off for all skill levels. Plus, the prices are relatively reasonable for such a nice course! 
Pawleys Plantation
 Golf & Country Club
The Pawleys Plantation Golf & Country Club is one of the most picturesque golf courses near Pawleys Island. Test your skills on 18 pristine holes, some of them providing scenic views bordering the intercoastal marshes. 
River Club
Featuring lush woods surrounding 18 well-manicured fairways and plenty of water features, the River Club is a Pawleys Island favorite. Water hazards make this one of the more challenging courses in the area! 
The Founder
s
 Club
The Founders Club at Pawleys Island is a par 72 course with plenty of fun challenges spread throughout the front and back nines. Check out their website to book a tee time at this historic course. 
Tradition Golf Club
Tradition Golf Club is another one of the top golf courses near Pawleys Island. From the gorgeous clubhouse grounds to the top-notch greens and fairways, you won't want to miss a round of golf here! 
True Blue Golf
The True Blue Golf Club sits in the heart of Pawleys Island and is one of the best courses in the area. Few courses in the area match the luxury and freedom from the tee that you'll find here. 
Aberdeen Country Club
Aberdeen Country Club shares the classic golfing tradition of the Scottish Highlands with its visitors. Tucked among towering hardwoods and the Waccamaw River, this golf course features extensive mounding, wide landing areas, and lush Bermuda greens. 
Black Bear Golf Course
This Tom Jackson–designed course provides golfers the opportunity to get away from the confinement of homes lining each hole. Black Bear Golf Club is a classic parkland course completely engulfed by nature. It may look intimidating with its 23 finger lakes, but the wide fairways and smooth Champion greens are very playable. 
Burning Ridge Golf Club
As you maneuver through the elegantly mounded fairways, large yawning bunkers, and velvet smooth putting surfaces you will understand why Burning Ridge Golf Club receives many lofty awards. You can enjoy the country club atmosphere with a drink and a meal on the deck after playing a round. 
Indian Wells Golf Club
Designed by Gene Hamm, Indian Well Golf Club is a local favorite. This course is home to one of the most challenging holes in the Myrtle Beach area: the 18th hole. 
King's North at Myrtle Beach National
Famous for the island green and South Carolina shaped sand traps of Hole 3, the tempting short cut on the island fairway of hole six, and the over 40 sand traps guarding the fairway on Hole 18, it's easy to see why King's North is one of the most recognized courses in the Myrtle Beach area. 
Long Bay Golf Club
Formidable in every feature, Long Bay displays countless large man-made mounds, a demanding 137 slope from the championship tees (127 from the ladies), handsome but deceiving par three holes, and bottomless bunkers. Be sure to hit this Jack Nicklaus-designed course during your trip. 
South Creek at Myrtle Beach National
Uniqueness and finesse define the magnificent coastal wetlands and hardwood forests of South Creek. With just 6,400 yards from the back tees, this course challenges golfers to focus on accuracy, not distance with each shot. This is easily one of the best golf courses near Pawleys Island.
West Course at Myrtle Beach National
From the regular tees, golfers of all abilities will enjoy the classic Arnold Palmer design. But prepare yourself for a professional challenge from the back tees as the numerous doglegs, fairway bunkers, and natural hazards come into play. The West Course offers golfers the feel of a private club, winding through a forest of stately pines in an undeveloped setting.
Willbrook Plantation Golf Club
Willbrook Plantation weaves through the spectacular forests and wetlands of two historic rice plantations. It's ones of the best golf courses near Pawleys island and features awards from renowned golf publications as one of America's top courses. 
Plan the Ultimate Coastal Golf Getaway
Your Dunes Beach Home Rental is the perfect place to kick back and relax after a round or two of golf. No matter what time of the year you visit for your golf getaway, our selection of homes and condos has the perfect property for you and your family. Whether you want an oceanfront home or an oceanside condo with a view, you'll love our offerings.
Start planning your vacation today by booking one of our rentals. We look forward to welcoming you to the Dunes Beach family!