Game company
1C Company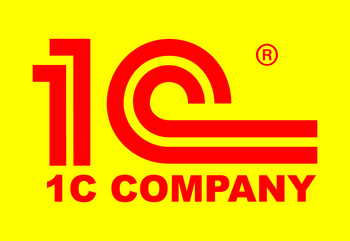 Company data
Founder
Boris Nuraliev
Founded
1991
Headquarters
Moscow, Russia
Corporate connections
Subsidiaries
Cenega, Softclub
Fallout games
Publisher
Fallout / Fallout 2 / Fallout 3 / Fallout: New Vegas / Fallout Tactics
Other games
Developer
IL-2 Sturmovik
Publisher
King's Bounty: The Legend
External links
Homepage
English
Russian
Wikipedia
1C Company
1C Company (Russian: Фирма "1С") is one of the largest independent Russian software developers and publishers, and the publisher of Fallout 3 and Fallout: New Vegas in Russia (localized by its subsidiary SoftClub), as well as in Poland and Czech Republic via its subsidiary Cenega. It also published Fallout, Fallout 2 and Fallout Tactics in Russia both separately and in a compilation similar to Fallout Trilogy named Антология Fallout (Fallout Anthology).
Its headquarters are in Moscow, Russia. It is best known outside of the former Soviet Union as a video game developer; however, in the internal Russian market 1C is a leader in business software as well. 1C's comprehensive business software suite 1C:Предприятие (1C:Predpriyatiye, 1C:Enterprise) has held an overwhelming market share for over a decade. 1C is also a leader in localizing and publishing Russian-language versions of international software. For instance, more than half of popular Western video games are licensed and published by 1C. The company has over 700 employees, 10,000 business partners, 4,500 authorized retailers, 1,200 training centers, 200 authorized certification locations and over 280 stores in 100 cities.
Gallery
The contents of this page were partially or entirely copied from Wikipedia, the free encyclopedia, and are therefore licensed under the Creative Commons Attribution-ShareAlike 3.0 Unported License. The original version, its history and authors can be found at the Wikipedia page "1C Company."