24 Free Online Courses to Launch Your Work-at-Home Career
Are you looking for free online courses to help you launch a home-based career or business? Then keep reading for a huge list of resources!
This Post: 24 Free Online Courses to Launch Your Work-at-Home Career
When I started my work-at-home search, I had no clue what I wanted to do.
What's funny is I knew all the things I didn't want to do, like work in the nursing field, talk on the phone, or any occupation with a set schedule. And from the emails that I receive daily, this is a common theme among individuals who want to work from home.
If you're ready to make money from home but you're not sure which direction to take, or you want to switch careers, there is a solution. There are many free courses, guides, e-books, and resources to help you take the guesswork out of this question.
Best of all, these courses are 100% online, so you don't have to worry about taking time away from your family.
Are you ready to find your dream work-at-home career path?
Here are 24 of the best FREE online courses and resources to help you grow and find a new career.
1. Free: 10-Day How to Start a Blog Course
Have you thought about starting a blog, but you have no idea how to get started? Then sign-up for my free 10-day crash course on how to start a blog!
Each day, you'll get step-by-step instructions via email on how to start your blog. I'll cover topics like choosing a blogging niche, your domain name, technical setup, creating a free logo, even writing your first blog post! This free 10-day training includes instruction, worksheets, and bonus teachings! Stop dreaming and start your blog today!
2. Affiliate Marketing Tips for Bloggers
If you're interested in monetizing your blog with affiliate marketing, grab Michelle's free 36-page e-book! Michelle has been blogging since 2013, and during that time, she has mastered the art of affiliate marketing, regularly earning $50,000 a month from affiliate marketing alone!
In her free e-book, you'll learn:
What affiliate marketing is and how it works
How she personally got started with affiliate marketing
The best affiliate marketing programs for bloggers
How bloggers get paid
26 affiliate marketing tips for bloggers
3. Free: 10 Virtual Assistant Resources
If you're detail-oriented and would like to help business owners stay on top of their daily to-do lists, then sign up for Tawnya Sutherland's free virtual assistant resources! Tawnya started her VA business way back in 1996, and in 2003 she took all that she learned and created VA Networking, an online community and resource center for virtual assistants.
When you sign up, you'll get:
Checklist: Virtual Assistant Start Up
Video: So You Want to Become a Virtual Assistant?
Checklist: 200 Services a VA Can Offer Their Clients
Video: Setting Your Price, Getting Paid & Making It Legal
Worksheet: The Hourly Pricing Formula and More!
4. Free 7-Day Amazon FBA Email Course
Are you curious about selling products via the Amazon FBA program? If so, this free 7-day email series will give you the ins and outs of getting started with Amazon's seller program.
You'll learn:
Why Amazon is the best marketplace for resellers
How using FBA gets you more sales
The exact steps to set up your Amazon Seller account
Two easy, affordable ways to find inventory
How to choose profitable inventory that customers want
Why you need to treat Amazon as a business
5. Learn How to Start and Grow a Thriving Dog Treat Bakery
Do you love dogs? Do you enjoy baking? Then perhaps starting a dog treat business from home is your calling! In Kristin's free training workshop, you'll learn about the pet industry, selling dog treats online and in-person, how to price your treats, how to earn $500-$1,000 per month, and so much more!
RED : WEB ($0.00001782) – Webcoin Price Chart, Value, News, Market Cap | CoinFi
To sign up for this free training, click on the pink Free Training Workshop button to get started!
6. How to Start and Run a Digital Tax Business
If you're mathematically natured and detail-oriented, perhaps starting and running a digital tax business from home is your calling.
In this free tax business workshop from Ben Robinson, you'll learn:
How much money you can make running a tax business
What the work is like
Who qualifies to own a tax business
What it takes to be successful in this industry
What tools and tech software are needed
How to get clients (even as an introvert)
7. How to Become a Bookkeeper
Want to make $60 or more an hour working from home as a bookkeeper? The Bookkeepers offers a free 3-part online training series that tells you the characteristics of good bookkeepers, income potential, costs to get started, how to market your business, and the next steps for getting started as a virtual bookkeeper.
8. How to Become a Voice Actor
Have you been told that you have a pleasant voice? Does recording radio commercials and audiobooks sound appealing? If so, check out voice artist and trainer Julie Eickhoff's free mini-course.
This free mini-course will give you an inside peek into the world of voice acting, covering topics like:
What voice-over work entails
The background you need to be successful
Skills you'll need to learn
How to get work
How much money you can earn
Equipment requirements
How to learn everything you need to know
9. Become a Pinterest Virtual Assistant and Land Your First Client
If you love browsing Pinterest, you can make good money starting a Pinterest virtual assistant business from home! In this free training workshop taught by Kristin Larsen, you'll learn nine services you can offer as a Pinterest virtual assistant, what to charge for your services, and how to land your first client.
10. How to Start a Freelance Proofreading Business
Do grammar and spelling errors drive you crazy?! Are you constantly correcting people's texts and Facebook posts?! Then Caitlin Pyle's free workshop is for you!
In this free 76-minute proofreading workshop, you'll learn:
Five signs proofreading is the perfect career for you
How proofreading can be your ticket to freedom and financial security
Easy ways to attract proofreading clients
11. Become a Freelance Podcast Producer
If you love listening to podcasts and you'd like to help others produce their shows, then pick up this free series of workbooks and checklists! You'll learn the skills needed for this career, how to successfully launch, where to find clients, how much you can earn, and you'll get a production checklist that you can use with clients!
12. Start a Profitable Reselling Business
Are you great at finding hidden gems at garage sales and flea markets? Then your passion for visiting yard sales and second-hand stores into a profitable reselling business. Rob and Melissa Stephenson earn six figures a year reselling flea market finds online, and now they are teaching others how to do the same.
In their free 75-minute workshop, you'll learn:
Five signs reselling items is the perfect fit for you
How reselling can be your ticket to freedom and financial security
Three insider secrets that will help you grow your flipping profits
13. Printables: The Seasonal Products Secret
You've read stories about people creating and selling printables on Etsy, but how do you get started? Grab Gold City Ventures' free e-book, The Seasonal Products Secret.
In this e-book, you'll learn how to capitalize on seasonal trends to make more printable sales! You'll also get a list of the best-selling printable ideas, and you'll discover free online tools to help you pick the best products.
14. Transcription Foundations: Free 7-Lesson Mini-Course
Would you like to transcribe audio files into text? In this free 7-lesson mini-course, veteran transcriber Janet Shaughnessy explains the industry, how much you can earn as a transcriber, where to find clients, and what you need to start. She also includes nine signs that transcription is not a good fit for you.
15. Nine Ways to Make a Good Living as a Writer
If you have a way with words and you'd like to start freelancing from home, be sure to grab this free guide from American Writers & Artists Institute. In it, you'll learn about nine different types of writing assignments that you can work on, how much they pay, what it takes to succeed, if the opportunity is right for you, and much more!
Still not finding what you're looking for?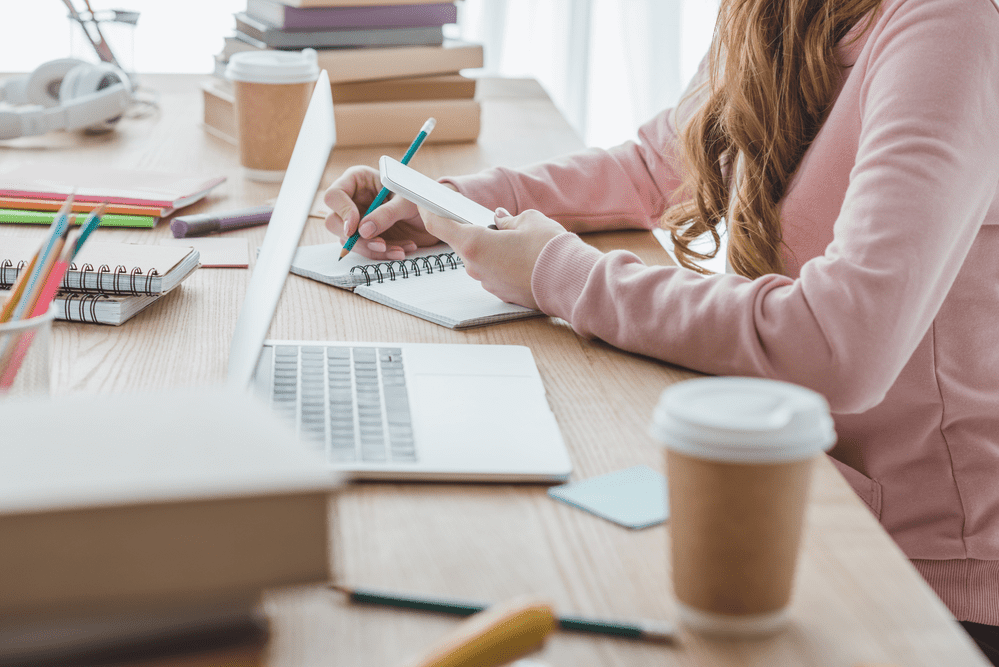 More Free Online Learning Courses and Educational Resources
16. Google Digital Garage
RED : Bien Dong 1 – Tam Phuc Solutions
Google Digital Garage is a non-profit program offering free online courses, certifications, and live training in digital marketing, career development, and data. Many of the courses include certificates of completion once you're done and pass the end exam. Formats include online self-paced courses, and others are live webinars.
Some of their popular courses include:
Learn the fundamentals of digital marketing, and help grow your business or career
Learn how to write a CV, prepare for interviews, and land that next job
Get an introduction to code, find out how it works, what it can do, and how it can benefit you
17. Alison
Alison is an online learning platform where you can take 3,500 courses and diploma programs for free! They also have paid premium options that remove advertisements, offer discounts on certifications, provide attestation letters, and access to paid courses. With Alison, you can take free courses in IT, sales and marketing, health, management, engineering, teaching, academics, and more! They even have a mobile app for Android and iOS devices so you can participate in courses on your phone.
18. LinkedIn Learning
Formerly called Lynda, LinkedIn Learning hosts over 17,500 online courses and learning paths taught by industry experts. The main concentrations are project management, business, design, web development, photography, cloud computing, and marketing. With LinkedIn Learning, you're able to access as many classes as you'd like for a monthly fee of $29.99. BUT, they let you test the waters free for 30-days. When you sign-up for a free trial, you'll have to enter your credit card number, so be sure to mark your calendar so you can cancel your trial (unless you'd like to keep it). Otherwise, your credit card will automatically be billed.
19. OpenCourseWare
OpenCourseWare sites are free classes offered by educational institutions and universities like MIT, Harvard University, and Stanford that can be accessed online, from anywhere in the world. The goal is to make learning available to everyone regardless of income or location.
While you won't receive a college degree or certification for taking these courses, you can boost your skills and knowledge right from the comfort of your home.
Some sites that offer free OpenCourseWare are Khan Academy, Caltech, University of Michigan, and the University of Pennsylvania.
20. Skillshare
Skillshare is an online learning community that hosts over 41,000 online classes on a variety of topics. Course categories include animation, design, illustration, lifestyle, photography, business, writing, entrepreneurship, social media, and more! With Skillshare, you can create a custom curriculum explicitly based on your needs and passions, and best of all, it's budget-friendly – only $19 a month (or $99 annually) for as many courses as you want to consume! And you can get a free 30-day trial using this link, or you can explore all of their free classes here.
21. Udemy
Another place to search for free online courses is Udemy. Many online instructors offer complimentary classes in HTML, business, IT, personal development, design, marketing, and lots more. I've never tried Udemy, but their website boasts more than 183,000 different courses, and all you need to do is search for the keyword free.
Some of their free online courses include:
Code Your First Game: Arcade Classic in JavaScript on Canvas
Useful Excel for Beginners
20 Free Life Hacks to Inspire You to Excel in Business & Life
22. Coursera
Coursera is an online learning platform that has partnered with over 200 leading companies and universities like Duke, Stanford, Google, and Facebook to prepare you for an in-demand career.
Through Coursera, you can obtain an online degree, certification, find a new career, or advance your current career. Coursera has many different options for joining, and depending on your goals; you can take courses for free or join one of their affordable training options.
Gain New Knowledge: Free Courses
Learn New Job Skills: $9.99
Specializations: $39 a month
Professional Certificates: $39 a month
Coursera Plus (7,000 courses): $59 a month
Master Track Certificates: Start at $2,000
Degree Programs: Start at $9,000
Some of their course subjects and degrees include data science, business, computer science, IT, personal development, language learning, math, social sciences, and many others.
23. Meta for Business
If you want to work as a social media manager, or you need to enhance your social media marketing skills, Meta for Business offers free online classes for Facebook, Instagram, Messenger, and WhatsApp. Courses are self-guided and include such topics as:
Prepare to bring your business online
Attract an audience
Improve your creative strategy
Enhance your ads in Ads Manager
Some courses even include a free online certificate which is great to add to your resume and LinkedIn profile.
24. IBM Training – Free Digital Training
Whether you want to gain new skills, earn credentials, or switch careers, IBM Training can help you achieve your goals with their free online training. They offer free courses in automation, business operations, cloud, data, AI, IT infrastructure, security, and supply chain. Courses range from 30 minutes to four hours in length, and once you pass your quiz with an 80, you'll receive a certificate of completion. IBM also offers more robust training programs that you can purchase an annual subscription to participate in.
Conclusion
So there you have it, a massive list of free online courses and resources to help launch and grow your work-at-home career. Which ones sound interesting to you? Do you know of another free course that should be on the list? Drop me a note below. I'd love to hear about it.
Originally published January 16, 2017. Content updated in March 2022.
Source: https://bloghong.com
Category: en