5 Senses French Restaurant English Harbour Discover Antigua Barbuda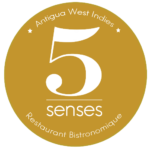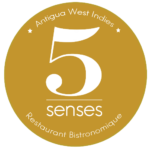 5 Senses invites you to rediscover all of your hidden senses. Let the view enchant your eyes, let unique flavours thrill your taste buds as the aromas of exquisite wines fill the air. Enjoy the soothing ambiance of a restaurant with a soul and touch that makes you feel alive.
5 Senses offers light and refined lunches, a special tasting dinner menu in addition to signature vegan dishes, and an exclusive wine cellar.
Chef Antoine Poitevin originates from Bordeaux in southwest France. "With 5 Senses Restaurant, we will take you on a gastronomic journey using only the freshest produce, bringing together unique flavours in an elegant atmosphere.