50 Keto Snacks That Make Losing Weight On The Keto Diet Easy
Pin
15K
15K
Shares
If you're on the keto diet or cutting back on carbs, then these low carb snacks will help you do it!
From on the go snack ideas to fabulously easy keto recipes and fat bombs to keto snacks you can buy, today's post has your late night snack attacks covered!
This post may contain affiliate links that help keep this content free. [Full Disclosure]
Thanks to the filling effect of fats and proteins, hunger isn't typically an issue on a low carb diet, but it never hurts to have a few low carb snack options-just in case!
Here are the best (& easiest) keto-friendly snack options I've found in my five seven years on keto. I've lost 148 pounds & smart snacking played a major role:)
This line-up is somewhat organized by sweet – salty/savory – easy to no prep & easy keto bites to buy.
Don't miss the free printable cheat sheet at the end!
Sweet Keto Snack Recipes
Chocolate Brownie Bites
No-bake brownie bites that come together in 30 minutes via All Day I Dream About Food
No-Bake Cookies
My favorite no-bake keto cookies! Seriously, these are game-changers when you have a passion for chocolate and peanut butter:) Recipe here
Snickerdoodle Truffles – Easy, no-bake truffles with 1 net carb!
Dark Chocolate Covered Walnuts – Healthy & easy with 4.4 net carbs!
No Bake Fat Bombs
Cinnamon & Cardamom Fat Bombs – Vanilla, Cinnamon & Cardamom with 0.4 net carbs
Cinnamon Butter Cookies – Easy craving buster with 1 net carb!
Chocolate Chip Cookie Dough
Cookie dough fat bombs! Easy homemade edible cookie dough – my favorite fat bomb recipe!
White Chocolate Raspberry Fat Bombs – Simple & delicious coconut oil based fat bombs with 1.2 net carbs.
Lemon Bars – Tart, bite-sized fat bombs that will keep you full & curb cravings!
Chocolate Peanut Butter Fat Bombs
The best peanut butter chocolate fat bombs – ever – in less than 30 minutes with 1.8 net carbs!
Lemon Cheesecake
Image: Eatwell 101
Cream cheese combined with coconut & lemon = Crazy Delicious via Eatwell 101
Dark Chocolate Fudgesicles – The ultimate frozen low carb snack – with 2 net carbs!
Low Carb Graham Crackers – Homemade game-changers with 3.53 net carbs
Savory Keto Snacks
Avocado Baked Eggs
You only need 3 ingredients and a few minutes to put this heart-healthy, protein packed snack with 1.6 net carbs together.
Pinwheels
Photo: 730 Sage Street
A 15 minute recipe with 2 net carbs via 730 Sage Street
Deviled Eggs with Avocado
Easy keto snacks with plenty of healthy fats & only 1.6 net carbs
Guacamole
Delicious homemade guacamole with 2.8 net carbs!
Pizza Dip
Image: Keto Connect
The Ultimate Pizza dip from Keto Connect has all the essential ingredients for a fabulous nosh: pepperoni, cream cheese, mozzarella cheese, and sour cream & 3.75 net carbs!
Buffalo Chicken Dip (Crockpot or Oven)
RED : Save 75% on Battlefield: Bad Company™ 2 on Steam
If you love Buffalo Chicken Wings, this Keto Buffalo Chicken Dip will be your jam & go-to low carb appetizer at potlucks, parties, tailgates, & game day. All of the classic spicy flavors in one easy to eat & easier to prep – 4-cheeses + chicken in dip form!
Tortilla Chips
Image: Sugar Free Londoner
Make keto-friendly tortilla chips in 17 minutes via Sugar Free Londoner
Faux – Tatoes
Radishes sub in for potatoes in this creative & delicious keto chip recipe via gnom-gnom
Everything Bagel Cheese Chips
KIMSPIRED DIY
4 ingredient keto chips seasoned with the slightly addictive Everything Bagel Seasoning – baked & ready in minutes.
Keto Crackers
Crackers with Almond Flour – Wholesome Yum
Cheddar Ranch Cheese Crisps – Linnyville
Nacho Cheese Crisps – Beauty And The Foodie
Garlic & Cheese Crackers
Photo: Divalicious Recipes
Easy and delicious Keto Garlic Cheese Crackers from Divalicious prepared with coconut flour, mozzarella cheese, & butter with 2 net carbs.
Zucchini Chips
Photo: My Natural Family
My Natural Family brings a healthier alternative to the chips found at the grocery store with these Curried Baked Zucchini Chips with 0.7 net carbs
Baked Cheddar Parmesan Crisps
Image: Wholesome Yum
Make Parmesan Cheddar Crisps with 3 ingredients in 12 minutes via Wholesome Yum
Zucchini Fritters
Photo: Low Carb Maven
These easy zucchini fritters from Low Carb Maven are fabulous – with 3 net carbs!
Bacon Bombs
These Cheesy Bacon Bombs from Ruled Me are the best thing that has ever happened to bacon. Seriously.
Zucchini Fries
Photo: Keto Connect
Light and crunchy Zucchini Fries with Parmesan cheese and a hint of red pepper and garlic from Keto Connect are divine.
Parmesan Crisps
Photo: Keto Connect
These Parmesan Crisps from Keto Connect are an easy, quick fix. Added bonus? 1.5 net carbs per serving:)
Taco Cups
Photo: Hey Keto Mama
Keto-friendly taco snack! Hey Keto Mama brings the flavor with this low carb snack &/or appetizer!
Italian Sub Roll Ups
Photo: Our Paleo Life
Keto Italian Sub Roll-Ups from Our Paleo Life make a perfect snack! They're easy & quick to prep and come in at .9 net carbs!
Pickle Roll-Ups – Corned beef (or any lunch meat you have on hand) + cream cheese + dill pickles! Easy!
Cauliflower Breadsticks
Image: Real Housemoms
Marion from Real Housemoms loads cauliflower with fresh herbs, garlic, and lots of mozzerella and Parmesan cheese to make them a delicatable keto snack ready in 30 minutes with 2 net carbs.
Mediterranean Fat Bombs
RED : FHA Loans: What You Need to Know in 2022 | LendingTree
Photo: Keto Diet Blog
This savory fat bomb recipe from The KetoDiet Blog combines chopped herbs, sun-dried tomatoes, garlic and olives to give this keto diet snack with 1.7 net carbs a Mediterranean flavor.
Bacon + Guacamole Fat Bombs – Another amazing keto snack from Keto Diet Blog with 1.4 net carbs!
Bacon Fat Bombs
Photo: A Simple Pantry
Hard boiled eggs + Avocado + Butter + Bacon (& a few other ingredients) make a fabulous keto snack or breakfast with 1 net carb from A Simple Pantry!
Easy No-Prep & On The Go Keto Snack Ideas
2 Hardboiled Eggs – 0 Carbs 
Kraft Mozzarella Cheese Stick – 1 Net Carb

 

Deli Meat – 0.7 Carbs per slice

 

Avocado

 

1/2 Avocado with Salt & Pepper – 1 Net Carb

 

Celery + 2 Tablespoons Regular Cream Cheese – 1.2 Net Carbs

 

Celery + 2 Tablespoons Peanut Butter – 2 Net Carbs

 

5 Olives (Green or Black)

 

Pork Rinds – 0 Carbs

 

1/2 Cup Cottage Cheese – 4.1 Net Carbs
1/2 Cup Greek Yogurt – 3.5 Net Carbs

 

24 (1oz) Almonds – 3 Net Carbs

 

8 (1oz) Brazil Nuts – 1 Net Carb

 

12 (1oz) Macadamia Nuts – 2 Net Carbs

 

No Sugar Beef or Turkey Jerky – People's Choice Zero Carb Zero Sugar

 

ChocZero Keto Bark Milk chocolate almond keto bark!
Keto Bars Hands down the best! The only ketogenic bar that's low carb & intentionally high in fats so you stay fueled & full. And they taste amazing!
Did I Miss Anything?
Do you prefer buying your snacks or making them?
Do you keep snacks on hand at all times or do you throw them together last minute?
Either way, let me know by leaving a comment below!
Need More Legit Almost Too Good To Be True Keto Recipes? 
I've lost 148 pounds on the keto diet and maintained that weight loss for six years!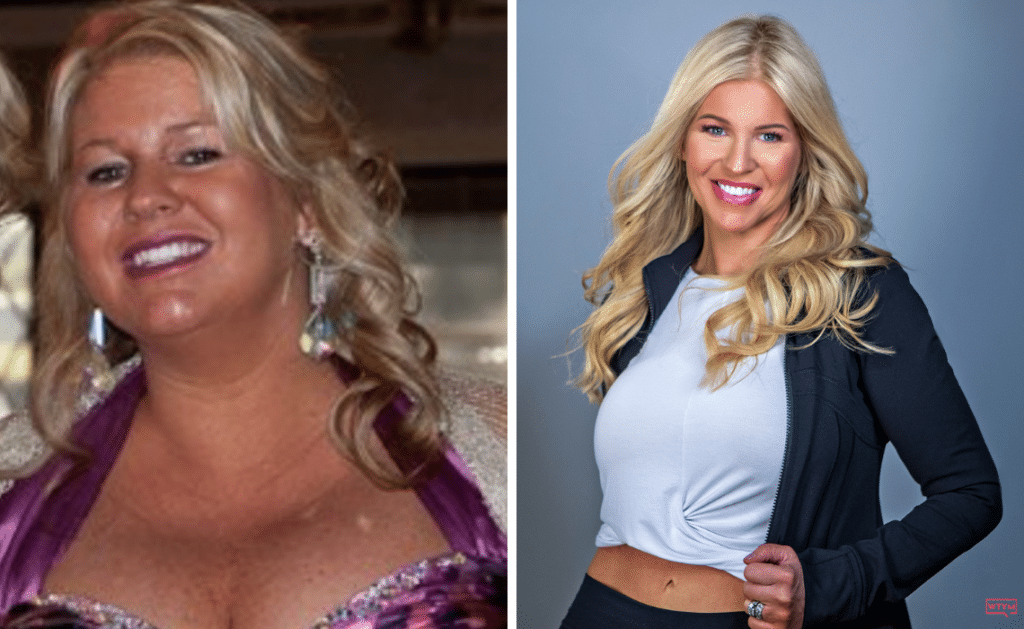 I wrote a book that details my weight loss journey, Rebel Keto, which includes over 100 recipes and is coming soon. But I don't expect you to wait on my book to get started, so I am offering my digital recipe books, Crave-Worthy Keto, at a discounted rate of 35% off for a limited time.
Crave-Worthy Keto is the ultimate collection of over 40 low carb recipes for all of the foods you crave for breakfast, make ahead meals, breads, and 30-minute dinners. All with 5 net carbs or less! Don't wait another day to get started! Buy Crave-Worthy Keto now and download them instantly!
Need A Cheat Sheet?
Click HERE to download the printable!
Don't Miss These Keto Recipes!
If you enjoyed this post, please save or share it!
Today's Quote: "Taking care of yourself makes you stronger for everyone in your life … including you."– Kelly Rudolph
Source: https://bloghong.com
Category: en