6 Best Italian Restaurants In South Tempe Arizona – Parkbench

South Tempe is one of the most exciting neighborhoods in Arizona. With a vibrant student population, a multitude of landmarks and attractions, and plenty of outdoor activities, it's no surprise that South Tempe is also home to some delicious cuisine. Specifically, this central area is known for its incredible Italian fare. Whether you're looking to spend a romantic evening out or are simply craving pasta, there is nowhere better to enjoy an Italian meal than South Tempe. Check out the 6 best Italian restaurants in South Tempe, Arizona.


Homestyle Italian cooking, retro decor, and a family-friendly environment are what it's all about at RigaTony's Authentic Italian Restaurant. RigaTony's specializes in cuisine reminiscent of New York's Little Italy. They serve lunch and dinner every day of the week, and even have early bird specials, family takeout packages, and a large party menu. Some of their most popular dishes include cheese ravioli made fresh daily, the spaghetti deluxe featuring meatballs, Italian sausage, and meat sauce, and the capellini pescatore comprised of clams, mussels, and shrimp sauteed in white wine, butter, lemon, and garlic and served over angel hair pasta. Finally, end the night with a post-dinner espresso and two of their homemade cannolis (perfect for sharing!).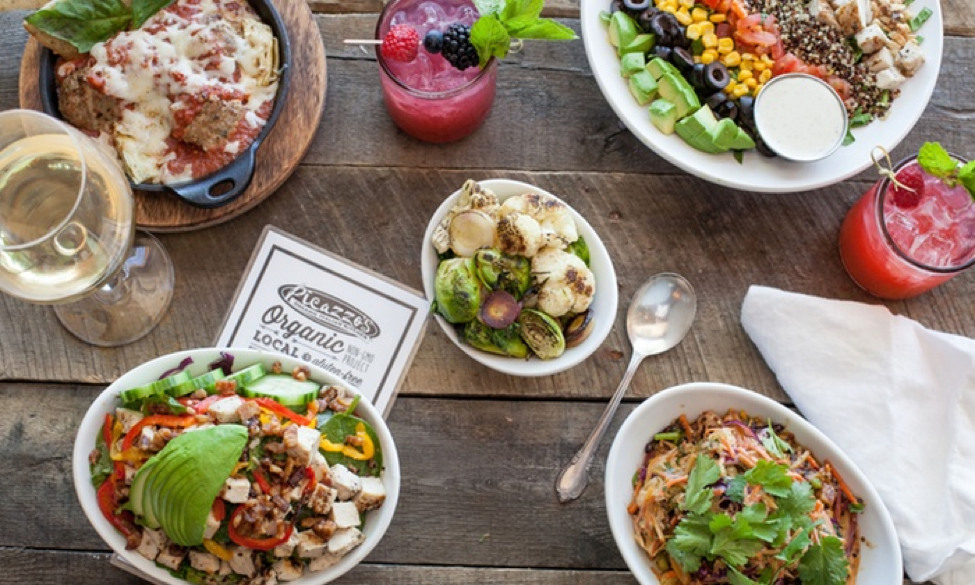 Though Italian restaurants are typically lauded for their "traditional" or "authentic" cuisine, Picazzo's Organic Italian Kitchen deviates from that mold, instead striving for inventive, gluten-free and non-GMO grub. Catering to those with food allergies and sensitivities, Picazzo's has always served up gluten-free pizza and pasta since opening 12 years ago (although they do have two non-gluten-free pizza dough options). All of their products are hormone-free, antibiotic-free, and non-GMO, from the cheese to the meat. They have five locations in Arizona, and luckily, South Tempe is one of them. Though some might be new to the gluten-free world, you can bet Picazzo's menu items are enticing enough to transform even the biggest non-believers. How can anyone resist the sound of spicy Thai peanut fusilli or creamy tomato bolognese? Alternatively, "zoodles" (zucchini noodles) can be substituted for any pasta dish. Other dishes include eggplant parmesan spinach ricotta cannelloni, truffle mac and cheese, sweet potato pie, fig gorgonzola pizza, chicken, bacon, & herbs pizza, and a kale pesto quinoa bowl.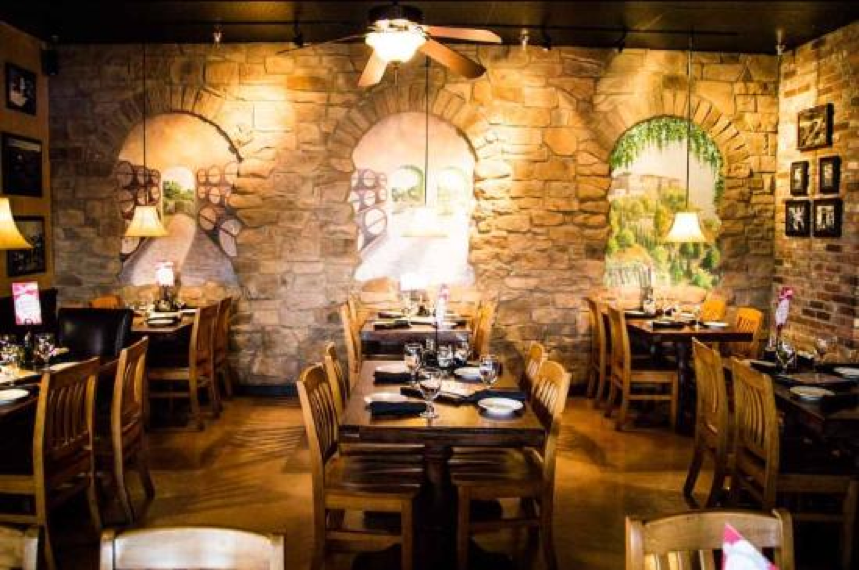 Part wine bar part Italian restaurant, Vincitorio's is a local favorite in Tempe. This family-run restaurant prides themselves on their handmade pasta and romantic atmosphere. While the plethora of soups, salads, and starters, such as the fried ravioli, calamari fritta, and garlic knots, are crowd-pleasers, it's the pasta that keeps people coming back. Pasta specialties include linguini vongole, gnocchi pomodoro, cannelloni rossini, ravioli di formaggio, and cavatelli al forno. However, for those in the mood for something else, they also have an array of specialty pizzas, house specialties, and stromboli, not to mention the massive dessert menu. From gelato to chocolate mousse to tiramisu, Vincitorio's has it all. Finally, no dining experience here is complete without wine. Vincitorio's has a designated wine room with bottles grouped by taste. From sweet sparkling wine to blush roses, you'll love perusing the wine list.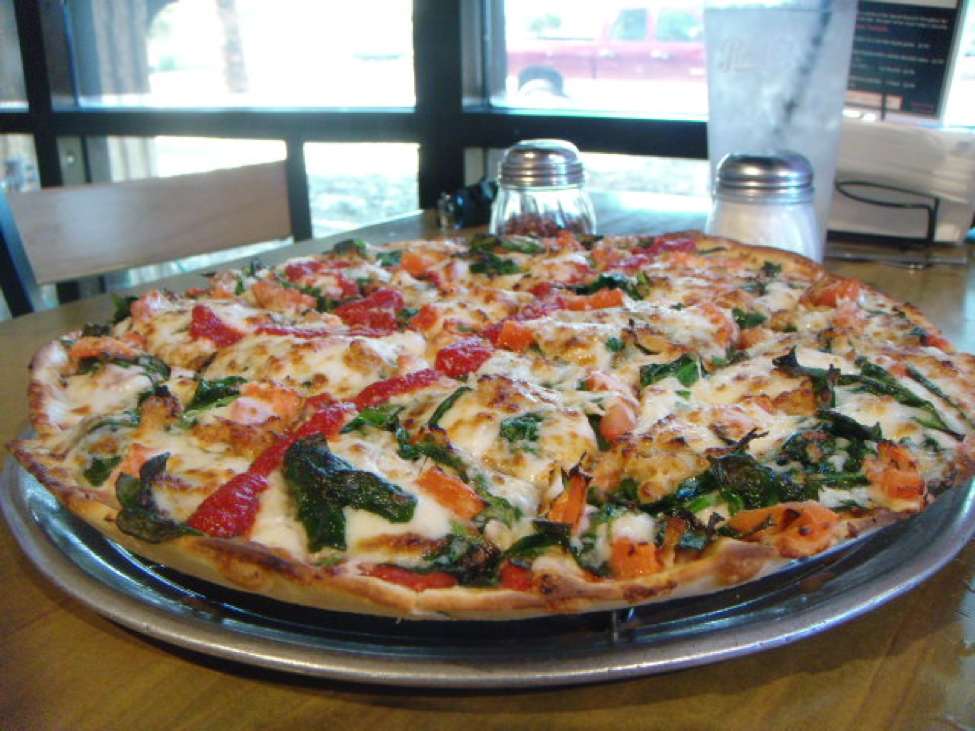 Casual Italian at its best, Spinato's Pizzeria provides South Tempe residents with thin, Sicilian-style pizza, as well as calzones and a variety of other goodies. A true family pizzeria, Spinato's has its roots in Tempe as it was here that they first set up shop. The red and white checkered tile, minimal tables (7 in total), and countertop are a staple of this small, local eatery. They offer 15 different pizzas, three types of calzones, or the opportunity to make your own pizza. Available for takeout, catering, and even delivery, there are many ways to experience Spinato's.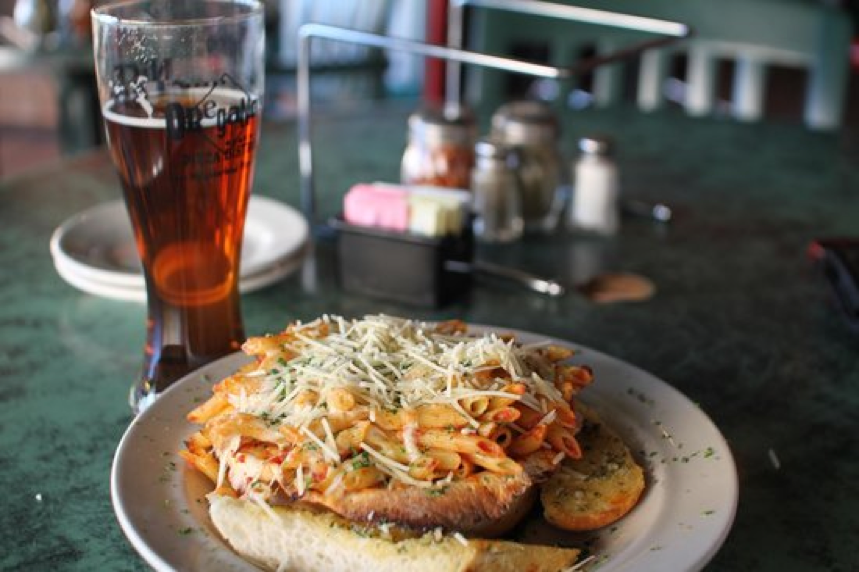 Oregano's Pizza Bistro is known for their hand-crafted cocktails and their homemade pizzas (they even offer Chicago-style deep dish pizza). The perfect place to relax with your family, customers can choose from three kinds of pizza: pan, thin crust, or deep dish. They also have a variety of toppings such as sundried tomatoes, poblano peppers, gorgonzola cheese, Canadian bacon, fresh basil, and cajun chicken. Not in the mood for pizza? At Oregano's you can find salads, pasta, and chicken wings, as well as inventive starters and heavenly desserts. Oh, and don't forget to try the signature drink: the original gibbilini bellini (a frozen peach-flavored margarita with a twist). 


Though the food at Trattoria D'Amico is certainly delicious, it's the live music and piano bar that make it such a pleasure to dine at. Owned and operated by an Italian family hailing from Rome, Trattoria D'Amico has been in business for over 25 years. Serving up quality food at affordable prices, this community-oriented restaurant is a South Tempe staple. Each night, they have a different promotion or event, such as all-night happy hour on Sundays, live music every Thursday, Friday, Saturday, and Sunday, ladies nights on Thursdays, and wine Wednesdays where guests receive half off on every bottle of wine.
Boasting some of the best Italian cuisine in the region, you'll never grow tired of South Tempe's food scene. From homemade gnocchi and deep dish pizza to gluten-free fusilli and cannolis, be sure to visit any one of the authentic Italian eateries listed above.
To learn more about South Tempe, check out the South Tempe, Arizona Neighborhood Guide.