6 Best Online Real Estate Appraiser Training Providers
This article is part of a larger series on How to Become a Real Estate Agent .
Kaylee specializes in real estate, B2B, and SaaS companies. You can find her expertise in sales and real estate content on Fit Small Business.
Real estate appraiser training is necessary for becoming a licensed appraiser, renewing or upgrading your license, and accurately determining the value of properties. In order to help you pass your real estate appraiser exam and have a successful career in this industry, we researched dozens of online appraisal training courses and picked the six best schools based on their ability to satisfy a variety of budgets, locations, and learning styles:
McKissock Learning: Best for prospective appraiser trainees and licensees wanting extensive geographic coverage and course offerings
Appraiser eLearning: Recommended for licensed appraisers who need online classes to meet continuing education requirements
VanEducation Center (VanEd): Top choice for aspiring real estate appraisers who want the best online, self-paced platform
Hondros College: Ideal for professionals looking for low-cost, high-quality course packages
Appraisal Institute: Excellent choice for aspiring and licensed appraisers who want post-licensing professional development resources
360Training: Most affordable individual continuing education classes for appraisers to maintain their license
Things you need to know before enrolling for your real estate appraisal education: Along with education requirements, there are additional steps to completing your appraisal licensure. Check out our Step-by-Step Guide to Becoming a Real Estate Appraiser to help you get started.
McKissock Learning: Best Course Variety & Availability
McKissock Learning

What We Like
Available in every state
Multiple package options
Membership offers extensive resources
What's Missing
Customer support is not always accessible
Can be expensive
Additional Features
Self-paced online and livestream courses
Prelicensing courses, continuing education, exam prep, and certification courses to upgrade your license
Membership includes professional development classes, extensive library and resources, and continuing education
Certification courses available
Instructor support available by email
Customer review rating of 4.3 out of 5
Accredited by International Distance Education Certification Center (IDECC) and The Appraisal Foundation
McKissock Learning is the only online school on our list offering appraisal classes and continuing education courses in all 50 states. Not only is McKissock our top pick because of extensive geographic availability, but the platform also features a variety of high-quality coursework, a user-friendly dashboard, and a valuable annual membership option, making it great for those seeking a robust course offering at a competitive price.
Although McKissock provides extensive resources, course options, and positive customer reviews, if you'd like to integrate yourself further into the appraiser community for expert advice and mentorship, consider the membership options at the Appraisal Institute.
Pricing
Prices range per state, but McKissock Learning offers tiered packages with add-on features to fit your educational needs.
Prelicensing: Starting at $209
Basics Package: From $899.95 to $1,599.95
Advanced Pro Package: From $1,149.95 to $2,199.95
Trainee Livestream Package: $1,580
Qualifying Education (QE) Unlimited Learning Subscription: From $1,399 to $1,699
15-hour National USPAP* Course: $299
Individual 15- to 30-hour classes: 30 hours from $209 to $409.95
*Uniform Standards of Professional Appraisal Practice (USPAP)
Post-licensing: Starting at $599.95
Basics Package: From $599.95 to $1,999.95
Advanced Pro Package: From $799 to $2,499
QE Unlimited Learning Subscription: From $1,399 to $1,699
Continued Education: Starting at $224.99
Self-paced Online Renewal Packages: From $224.99 to $809.99
Appraisal Unlimited Learning Membership: $399 per year
Exam Prep: $199.99
Exam Prep for Licensed Residential Appraisers or Certified Residential Appraisers
Visit McKissock Learning
Appraiser eLearning: Best for Continuing Education in Multiple Formats
Appraiser eLearning

What We Like
Only training program with 5 out of 5 customer review rating
Variety of CE course topics
Affordable pricing
What's Missing
Lacks prelicensing
Lacks exam prep
Limited customer support hours
Additional Features
Engaging video lessons
Required courses, electives, and professional development
Courses offered online or live online
Offered in 30 states
Resourceful podcast and YouTube channel
Accredited by IDECC
Appraiser eLearning is an online course provider that exclusively offers continuing education (CE) courses for licensed appraisers, which includes unique classes like Learning Home Measurement, Sales Comparison Approach, and Appraiser Liability. They also offer the widest range of CE course formats, with video series, text-based courses, webinars, and live online courses.
Appraiser eLearning is also one of the only providers with a 5 out of 5 customer review rating. Unfortunately, they don't offer prelicensing or exam prep courses, so consider McKissock Learning for your required real estate appraiser prelicensing training or for help preparing to pass your exam.
Pricing
Although Appraiser eLearning only offers CE courses, they do give the choice of multiple learning formats.
Continued Education: Starting at $29.95
Self-paced video courses: From $69.95 to $229.50
Live virtual classes: $155.95
Recorded webinars: $29.95
Visit Appraiser eLearning
VanEducation Center: Best Self-paced Learning Platform
VanEducation Center

What We Like
Only school to offer a free trial
Engaging video lessons
User-friendly interface
What's Missing
Prelicensing only available in eight states
Lacks exam prep
Additional Features
Prelicensing, CE, and exam prep courses
Interactive questions
Flashcards and study tools
Optional e-books included
Instructors available through the platform and by phone and email
Veterans receive a 15% discount
Customer review rating of 4.4 out of 5
Accredited by Association of Real Estate License Law Officials (ARELLO) and IDECC
VanEducation Center (VanEd) is an online real estate education provider that offers engaging and interactive self-paced courses. Self-paced courses are a great option for busy individuals who need schedule flexibility to complete their coursework. Their excellent customer reviews overwhelmingly state how their courses help students learn easily and that their platform is intuitive and easy to navigate.
However, VanEd only offers real estate appraisal prelicensing courses directly in eight states. In addition, they only offer CE courses through partnerships with other real estate schools, but offer an exclusive discount when using those partner schools. If you'd rather take continuing education and exam prep directly from your ideal provider, we recommend Appraiser eLearning or McKissock Learning.
Pricing
VanEd offers a limited selection compared to competitors, but at a reasonable cost and with self-paced scheduling.
Prelicensing: Starting at $249
75-hour Basic Education Package: $665
15-hour USPAP course: From $250 to $300
Individual 30-hour courses: $249
Visit VanEd
Hondros College: Most Affordable Appraiser Training Courses
Hondros College

What We Like
Affordable prices
User-friendly interface
What's Missing
Courses only available in 32 states
Lacks exam prep
No interactive components
Additional Features
All courses are self-paced online
Partners with CompuCram for exam preparation
Customer review rating of 4 out of 5
Accredited by Accrediting Council for Independent Colleges and Schools (ACICS)
Hondros College offers online real estate appraiser training in 32 states. Their coursework packages are less expensive than other providers and significantly cheaper than buying all required appraisal courses individually. Hondros College is a great choice for aspiring real estate appraisal professionals on a budget who want high-quality training.
Similar to VanEd, Hondros is not available in all states, and only offers exam prep through a partnership with CompuCram. The majority of students from Hondros College state that the courses are easy to complete online and helped them pass the exam on the first try, although some students express frustration with customer service. For more geographically available courses with accessible customer support, try McKissock Learning.
Pricing
Hondros College offers premade packaged courses as well as individual courses in order to jump start your property appraisal career.
Prelicensing: Starting at $299
154-hour National Licensed package: $1,299
Trainee Package: From $799 to $899
Individual 30-hour courses: $399
15-hour USPAP course: $299
Post-licensing: Starting at $595
Upgrade to Licensed Residential Package: $795
Upgrade from License Appraiser to Certified Residential: $595
Continued Education: Starting at $199
Packages range from $199 to $499
Exam Prep: $149
Visit Hondros College
Appraisal Institute: Best Post-licensing & Professional Development Resources
Appraisal Institute

What We Like
Customer review rating of 5 out of 5
Online, on-demand, and classroom courses
Extensive professional development courses and designations
What's Missing
Lacks exam prep
Limited self-paced courses
Additional Features
Professional development and designation courses available
National and local events
Career resources, networking, and leadership development
Discounts on business services
Accredited by NASBA (National Association of State Boards of Accountancy)
As opposed to being a real estate appraiser training program, the Appraisal Institute (AI) is a professional organization that provides resources like qualifying courses, license upgrade courses, and continuing education credits to real estate appraisal professionals. Since the Appraisal Institute is an organization, as opposed to an accredited real estate school, its packages are offered as memberships that include discounts on appraiser training courses.
Students and members note that the Appraisal Institute provides incredible education, guidance, and resources for appraisers, giving the organization a 5 out of 5 customer review rating. Membership benefits and a variety of topic-specific courses make Appraisal Institute a great option for appraisers who want to grow their career via professional resources. However, if you need a school with more extensive prelicensing education options, try Hondros College.
Pricing
AI differs from other real estate appraiser training schools in that it is a professional association that offers memberships for access to professional resources and discounted course packages.
Membership: Starting at $50
Student Affiliate: $50 per year
Affiliate: $235 per year
Practicing Affiliate: $370 per year
Candidate for Designation: $480 per year
Prelicensing: Staring at $280
Individual 30-hour courses: From $435 to $500 without membership
15-hour USPAP course: From $280 to $400 without membership
Continued Education: Starting at $200
7-hour update course: $250
Professional development course: $200
14-hour individual courses: $380
Visit Appraisal Institute
360Training: Most Affordable Individual CE Courses
360Training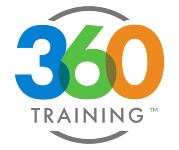 What We Like
Most affordable course prices
Refund guarantee
Self-paced format
What's Missing
No video components
No instructor support
Only available in eight states
Additional Features
All courses are online
Basic course topics like Real Estate Appraisal and Real Estate Finance
Customer support via phone, email, and live chat
Customer review rating of 4.5 out of 5
Accredited by International Accreditors for Continuing Education and Training (IACET)
360Training is an online education provider that gives current real estate appraisers the ability to complete continuing education requirements simply and affordably. With only two primary CE course topics, you can achieve a deeper understanding of the most foundational concepts in this career field.
All courses from 360Training are online and self-paced. This is the best school choice if you don't want to attend scheduled classes but would rather take your time studying the material. However, if you need exam prep or professional development, try Hondros College for affordable course options.
Pricing
While 360Training does not have nationwide coverage for appraiser courses, they do offer competitive pricing for the states they are approved in.
Prelicensing:
45-hour Real Estate Principles (approved in California): $80
Continued Education: Starting at $29
State-specific license renewal packages: From $45 to $89
3-hour CE courses: $29
Visit 360Training
How We Evaluated the Top Real Estate Appraiser Schools
Requirements to become licensed as a real estate appraiser vary significantly between states, but at a minimum you will need to complete at least 75 hours of education before starting fieldwork. Given the amount of time and effort you'll spend learning how to become an appraiser, we evaluated the top places to complete your required real estate appraiser training.
Based on our criteria, McKissock Learning emerged as the best overall option for real estate appraiser training. It offers self-paced and live online courses, individual courses, and a membership package for access to many more professional resources and tools. Plus, they are available in all 50 states and have excellent customer ratings with hundreds of thousands of reviews.
Visit McKissock Learning
To evaluate the best real estate appraiser training, we considered these criteria:
Breakdown
Pricing
Course Features
Customer Reviews
Geographic Availability
Expert Score
Help & Support
25%
Pricing
20%
Course Features
15%
Customer Reviews
15%
Geographic Availability
15%
Expert Score
10%
Help & Support
25% of Overall Score
Pricing is based on the cost and availability of pre- and post-licensing, continuing education courses, and exam prep for each online institution.
20% of Overall Score
Consists of various formatting and learning styles for each course to meet the specific needs of the student as well as ease of course accessibility.
15% of Overall Score
Based on customer feedback for each program, with particular attention given to reviews of the product and popularity of the provider, to certify the course meets user satisfaction.
15% of Overall Score
Measured by the number of states serviced by the education provider.
15% of Overall Score
Expertise in the field and firsthand experience with the providers allow us to evaluate the standout features, value for the money, and ease of use for each school.
10% of Overall Score
We looked into the convenience and attainability of customer service for technical support and instructor assistance.
*Percentages of overall score
If you're looking for different career options within the real estate industry, we've got you covered:
Read our complete step-by-step guide for how to become a real estate agent, including state-specific requirements.
Learn how to become a home inspector, where you'll examine homes before they are purchased.