9 Best Italian Restaurants In Tampa
Are you searching for the best Italian restaurants in Tampa? Well, look no further because we have found the most amazing ones and we can't wait to share them with you!
This Post: 9 Best Italian Restaurants In Tampa
Craving some melty baked ziti or a plate of rich and creamy alfredo? Or maybe you've been dreaming about savory garlic bread and crispy calamari? Don't worry because soon your all of your foodie dreams will come true at these incredible Italian restaurants in Tampa.
We will spare no details! Get ready to hear all about the ambiance, price point, nearby attractions, and specialty entrees. Oh, and who could forget dessert!!
If you are looking for an after dinner drink destination and you love microbrews, you should check out the 10 best breweries in Tampa. For those of you that are local or if you are planning on being in town for a while, here are 17 fun things to do in Tampa.
There is just something so comforting and enjoyable about sharing an authentic Italian meal with friends or family. So, come join us as we discover all of the delicious food that is waiting for you at these amazing Italian restaurants in Tampa.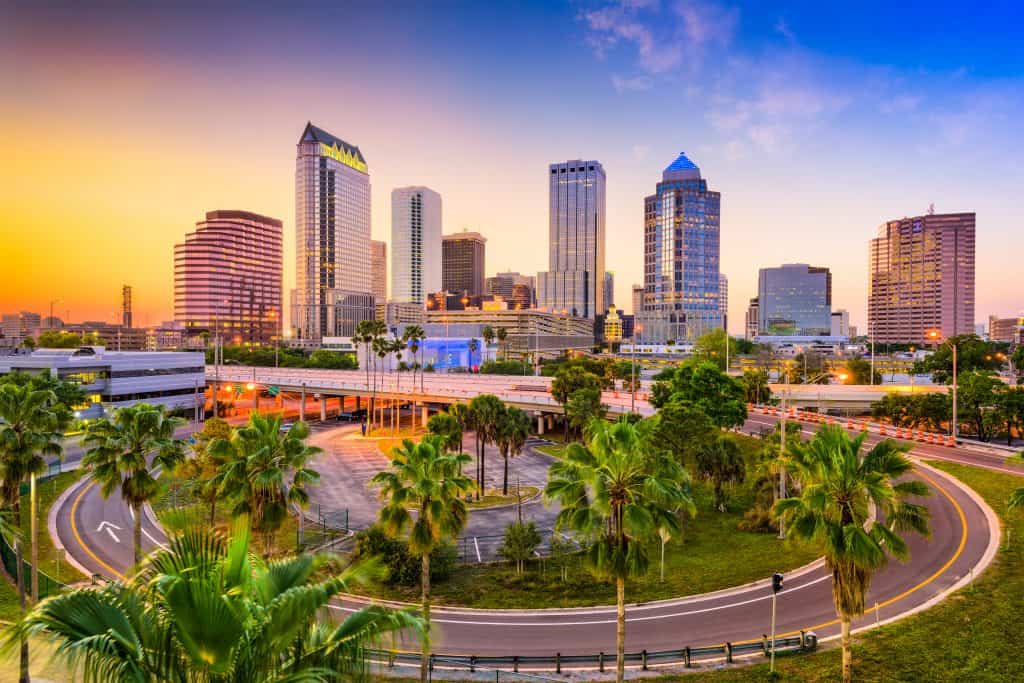 9 Best Italian Restaurants In Tampa
Pane Rustica
Pane Rustica is one of the Italian restaurants in Tampa that includes its own artisan bakery! During lunchtime, the vibe is warm and casual and the menu includes hearth-baked pizzas, sandwiches, and salads.
At night, Pane Rustica switches to a fine dining menus that includes curated small plates, wood-fired entrées, and delightful appetizers. The bakery contains all items made from scratch.
The bread has an olde world style, texture, and flavor that is created by only using flour, water, salt, and sourdough cultures. Some of the most popular items include the focaccia bread, shrimp salad, pumpkin whoopie pies, and fresh mozzarella and basil pizza.
Pane Rustica is moderately priced for dinner and more affordable during lunch. It is located off of South MacDill Avenue, so the Hyde Park Café and Ciro's Speakeasy are nearby locations that would be great for some after dinner night life.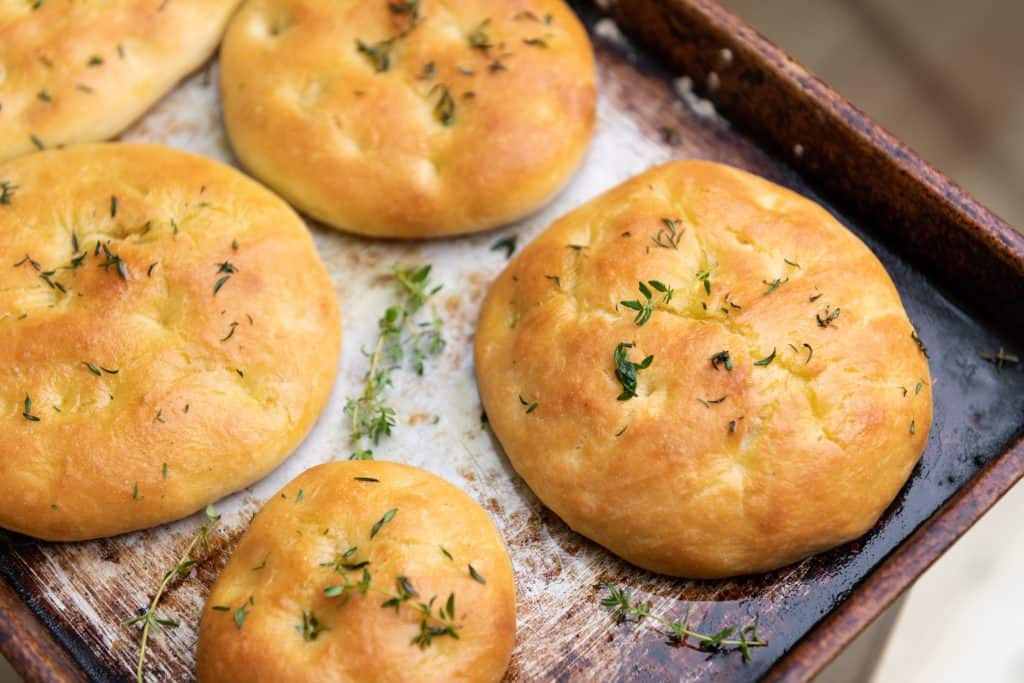 Nabruzzi Trattoria
Since 2014, Nabruzzi Trattoria has been serving Napoli & Abruzzo infused Italian cuisine off Van Dyke Road in Lutz. The entire menu is moderately priced, cooked to order, and they also have an extensive wine selection.
They specialize in warm hospitality and top notch service, so it would be a great place for a romantic dinner, business meeting, or family gathering. Reservations are not required, but they recommended as it is one of the most popular Italian restaurants in Tampa.
Some of the menu highlights include Calamari Fritti, Pollo Tuscano, Risotto, Limoncello Cake, and Tiramisu. Whiskey Willy's, Brū Florida Growler Bar, and Captain's Tavern are some close by local hangouts.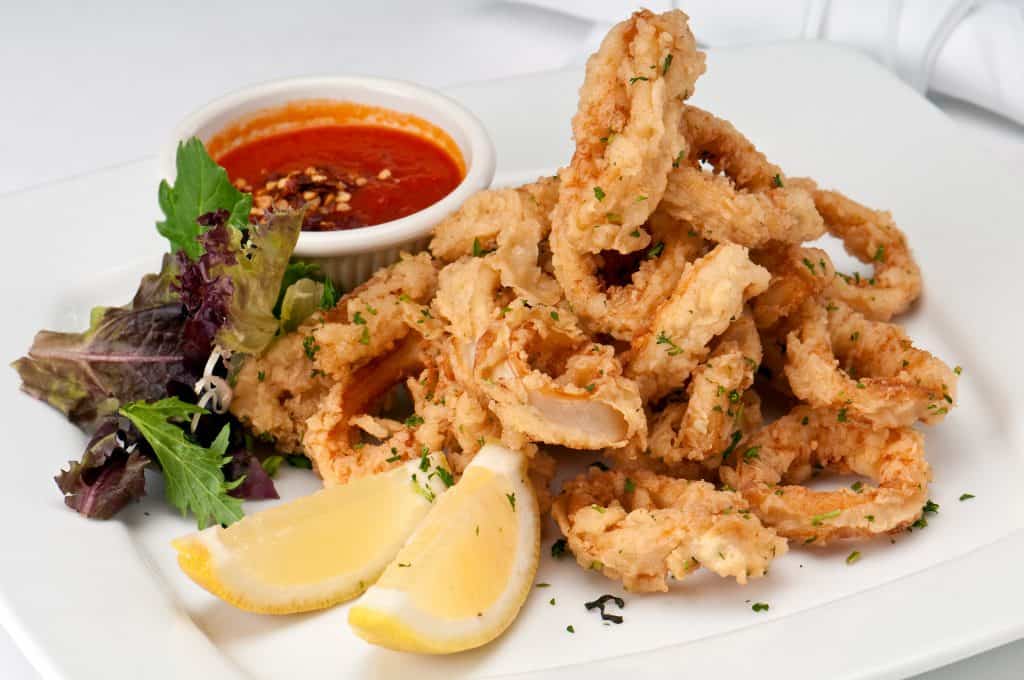 Gio's Tampa
Gio's Tampa is one of the family-owned Italian restaurants in Tampa that is located off of West Waters Avenue. They pride themselves on providing traditional and authentic Italian food that is made fresh daily by their accomplished chef.
At Gio's Tampa, you will find a very elegant decor and dinning experience. They offer both a lunch and dinner menu with a moderate price range.
RED : SFP coin là gì? Tiềm năng có lớn như kỳ vọng của nhà đầu tư
Some of the outstanding menu selections include Cozze Fra Diavolo, Penne Alla Carbonara, Pesce Alla Livornese, Cannolis, and Chocolate Cake.
The Seminole Hard Rock Hotel and Casino, Adventure Island, and Busch Gardens are all within 20 minutes of Gio's Tampa. So, you can spend the day having fun at the parks or casino and then end with a decadent Italian dinner.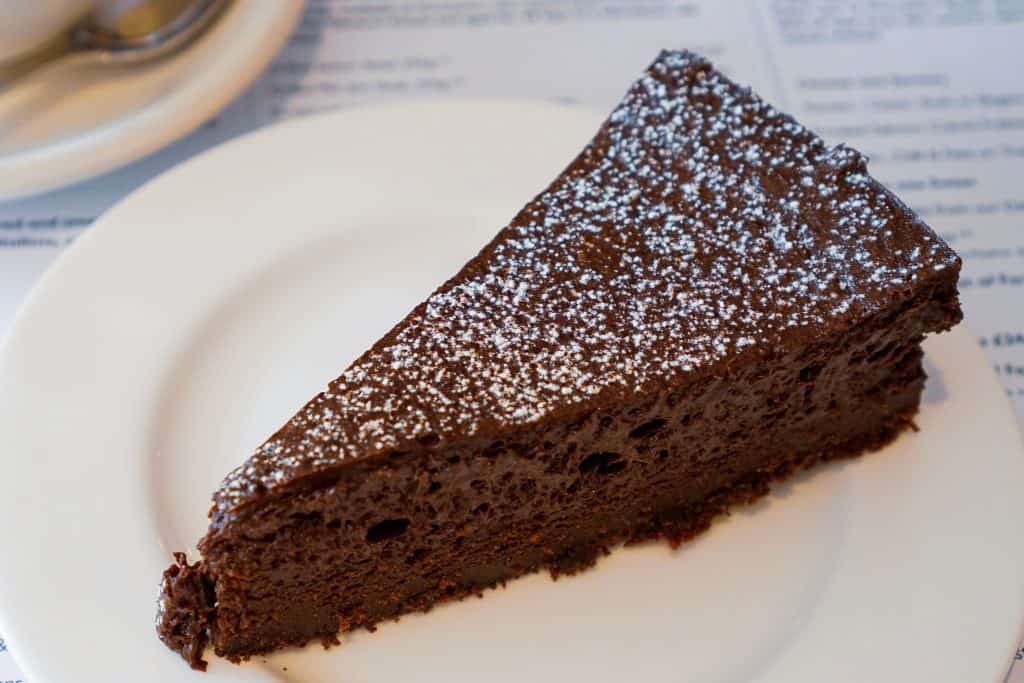 Donnatello Italian Restaurant
Okay, we are so excited to share this next restaurant with you! It is one of the very special Italian restaurants in Tampa that features a live jazz and piano bar lounge!
In addition to the lounge, they also offer private dining and banquet rooms with several different menu pricing options. So, it is a fabulous place for date night as well as weddings, milestone celebrations, graduations, and rehearsal dinners.
You should expect upscale fine dining pricing with tuxedo-clad waiters and fine linens. Some of their specialties include Petto Di Pollo Donatello, Cannelloni Donatello, Ricotta Cheesecake with seasonal fruit, and Cannoli.
Nearby spots for drinks and cocktails include the Brick House Tavern & Tap, Irish 31 Westshore, and The Pub Tampa Bay.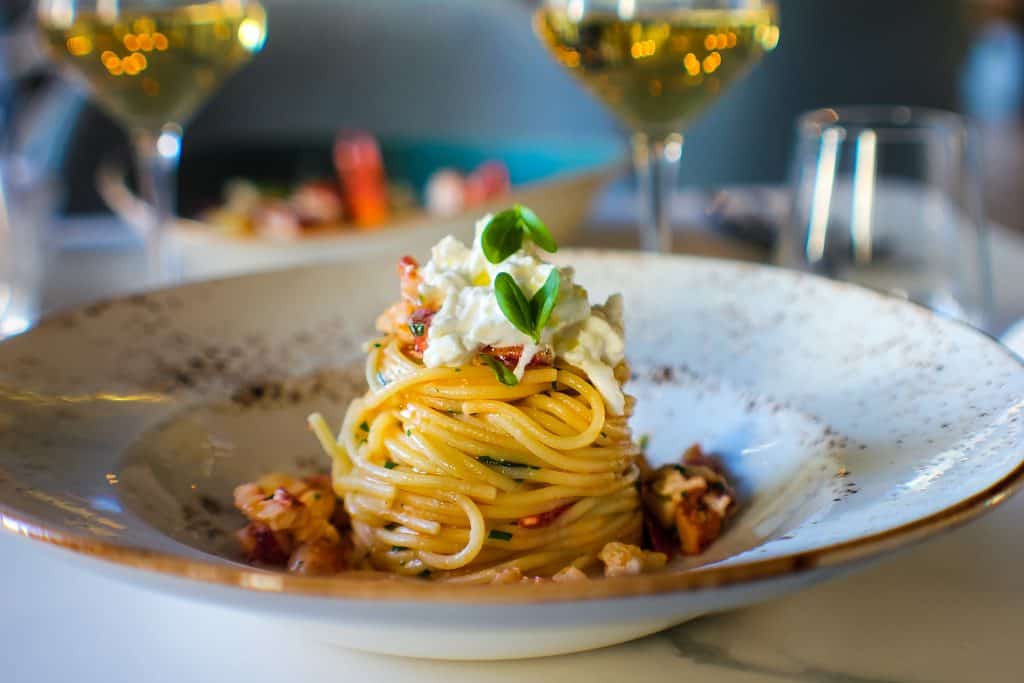 Osteria Natalina
Osteria Natalina has been serving authentic and delicious food in Tampa Bay since 2000. Using family recipes from "Mama Natalina", they have created an extensive menu of Italian cuisine.
Osteria Natalina has wine pairing selections for all of their entrees. They import wine directly from Italy to ensure the best flavor and authenticity.
The ambiance is cozy and informal, exactly what you want from your favorite "Mom and Pop" restaurant. The menu price point is moderate and the portions are generous.
A few of the menu highlights include Il Carpaccio Fresco Di Tonno, Ravioli All' Aragosta, Tiramisu, and Authentic Italian Gelato. Don't see one of your favorites? Just ask your server and they will if the chef can make it just for you!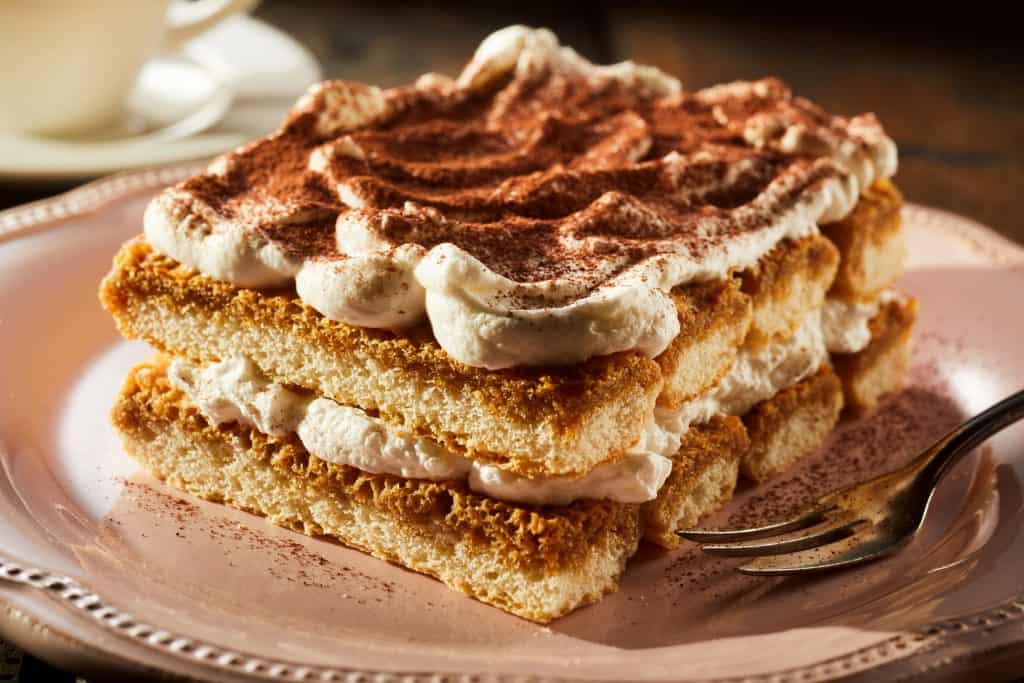 Forbici Modern Italian
Created in the spirit of family, friendship, and togetherness, Forbici Modern Italian will be your favorite spot to catch up with loved ones while sharing a scrumptious meal.
Located near Swann Avenue, so you are conveniently placed next to the Florida Aquarium, Curtis Hixon Park, and Busch Gardens. The price point is moderate to pricey depending on your order.
Forbici is one of the Italian restaurants in Tampa that not only features lunch and dinner menus, but they also have a brunch menu and bar specials too!
A few of the favorite menu items among locals include Chef Saldutti's Antipasto Board, the Risotto Grain Bowl, and Roy & Betty's Linguini alle Vongole. It is also important to note that they have gluten-free, vegetarian, and vegan options, which can be very hard to come by at Italian restaurants.
The ambiance is very fun and eclectic with colorful bar chairs, vibrant artwork and stunning lighting fixtures. Save room for a selection from their rotating dessert menu that you can enjoy with some espresso.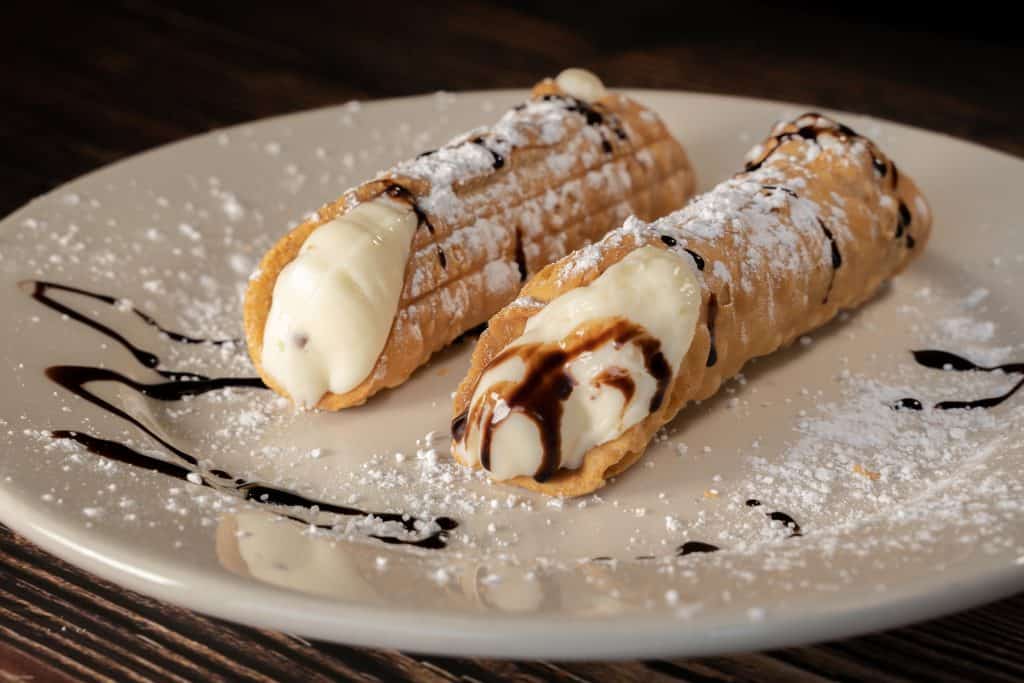 Bernini Ybor
So, now we will travel to historic Ybor City to visit our next restaurant. Bernini Ybor stands out among the Italian restaurants in Tampa because it is integrated right into a lively and social setting filled with plenty of history and culture.
RED : Review Ví Bitcoin, ví Ethereum uy tín tốt nhất trong năm 2022 – LotForex – Tìm Hiểu Forex, Cổ Phiếu Cho Người Việt
In Ybor, you will find clubs, bars, cigar bars, boutiques, and roosters! Yes, we said roosters. Ybor is a great spot for photos, people watching, and bar hopping. You can even find a few very well known and respected tattoo shops.
Alright, so back to Bernini! Bernini is extremely popular with locals and tourists alike. It features a very elegant dining experience complet with white linen table cloths, chandeliers, and candles.
The price range is moderate to pricey, but they frequently offer drink and food specials. Some of the menu highlights include Pork Osso Bucco, Rigatoni Bolognese, and the Pear & Arugula Salad.
The wine selection is extensive and includes champagne. You won't want to miss tasting the Flourless Chocolate Cake or Aunt Cookie's Cassata Cake.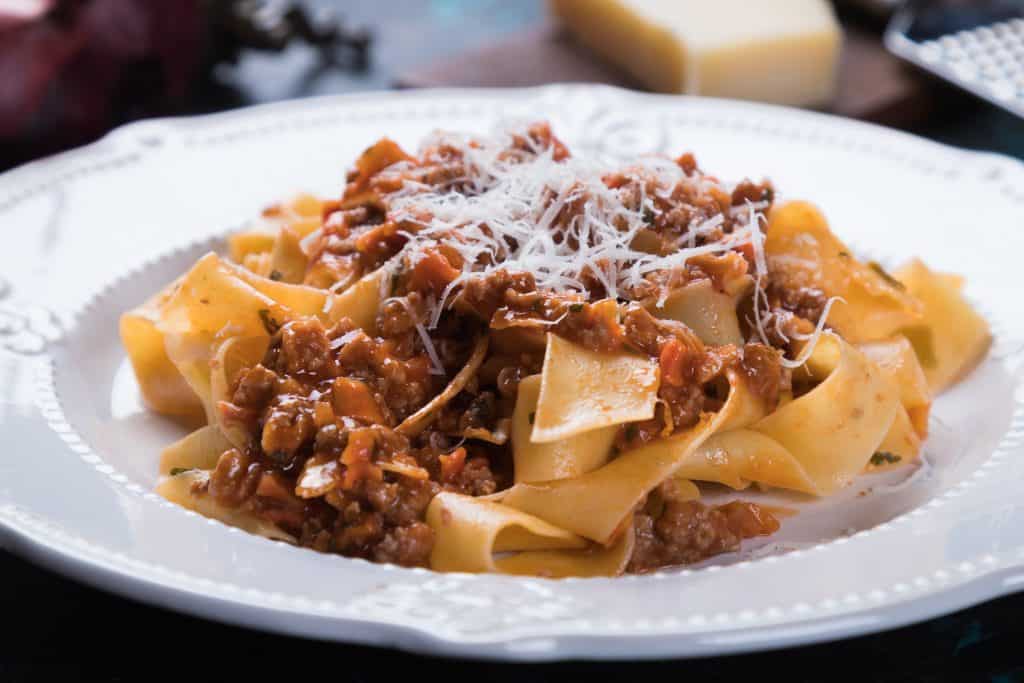 Bella's Italian Cafe
One of our favorite Italian restaurants in Tampa, Bella's Italian Cafe, is located in the SoHo(South Howard/South Tampa) neighborhood and it has some of the very best ambiance.
The lighting is dim and relaxing. The decor is refined, yet extremely inviting and comfortable. Bella's has been serving up homemade pasta and other fine dishes for 34 years!
Enjoy one of their specialty cocktails in the bar lounge as you wait to be seated. They make a very tasty cocktail named, '86, which contains prosecco, peach gin, Lillet Blanc, and peach bitters.
They have amazing pizza and calzones that are bakes in an oak burning stone oven. We definitely suggest trying the Pasta il Mare, Vegan Chicken Parmesan, or the Alfredo Fettuccini.
Finish your evening with the Raspberry Crème Brûlée and a cappuccino. If you fall in love with their delectable food, you can purchase the Bella's Cookbook on-site, which contains over 100 classic recipes and signature dishes as well as family anecdotes.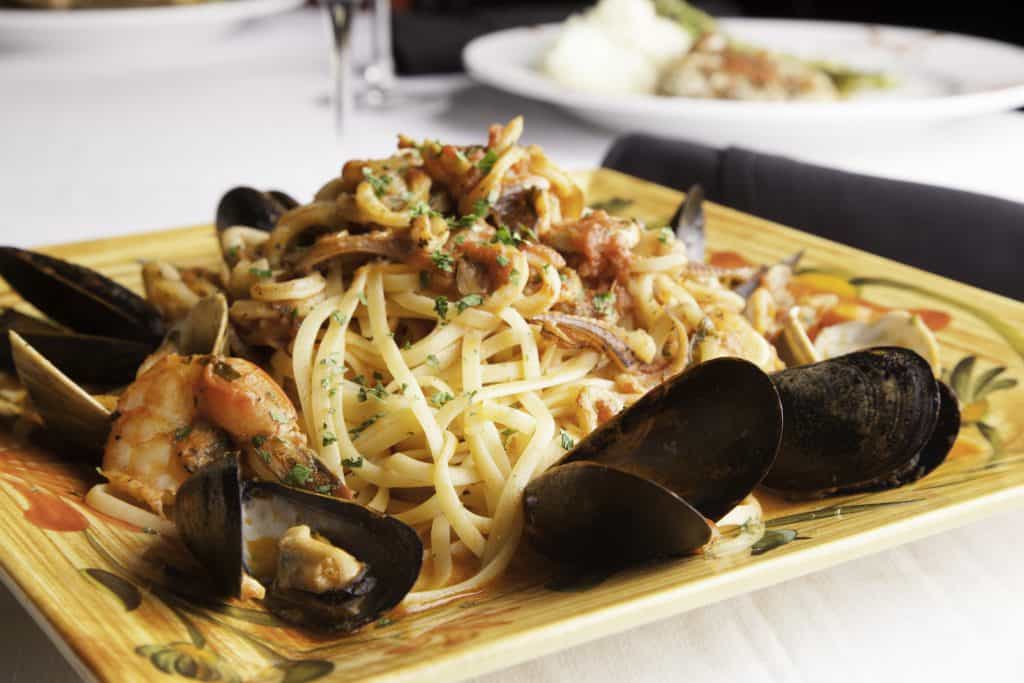 Cena
Last, but certainly not least, Cena is located in the Channelside District and features a very modern lounge vibe.
They believe in modern, fresh, and simple Italian food. Cena is the perfect restaurant for getting a bit dressed up and enjoying a night out on the town.
Prices range from $10-15 for salads and antipasto. Pasta, risotto, and other entrees range from $16-30 per person.
The Truffle Mushroom Risotto, Shisito Pesto, and the Snapper Frances are a few of the most popular menu items.
Local entertainment includes Sparkman's Wharf (drinks, food, and music), games or concerts at the Amalie Arena, and Splittsville Bowling.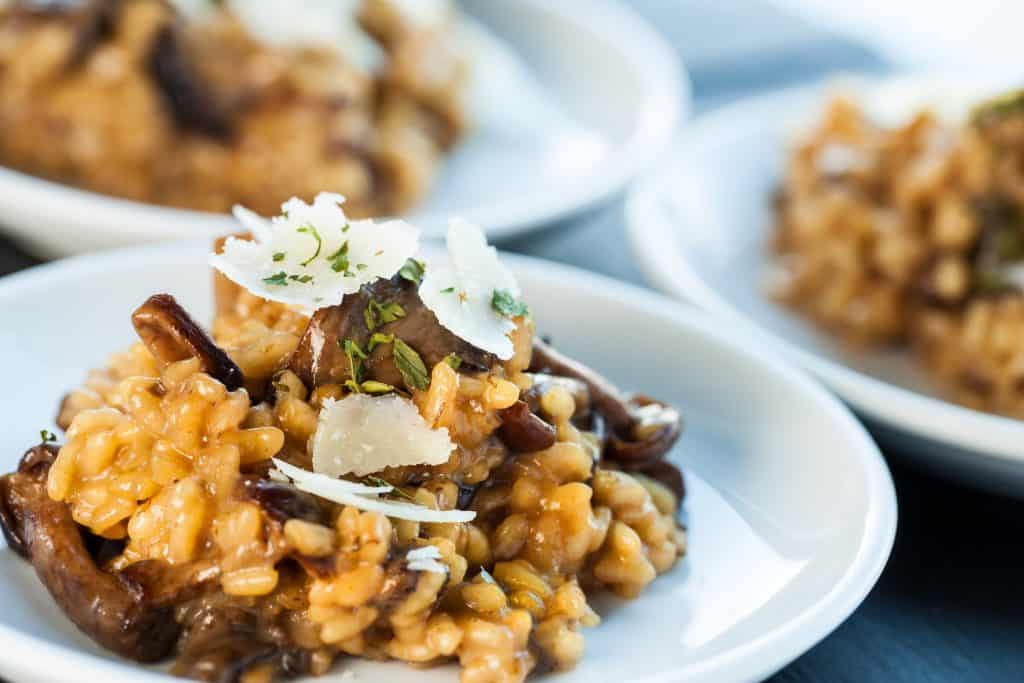 Well, we hope you have enjoyed touring all of these phenomenal Italian restaurants in Tampa. So, go plan that much needed family dinner, romantic date night, or simply treat yourself to some of the most delightful food in Tampa.
Memories, bonding, and full happy bellies await you! Remember to plan ahead as a few of these locations highly suggest reservations. Ciao!
Source: https://bloghong.com
Category: en