Associate Degree Nursing (RN) – Wayne Community College | Goldsboro, NC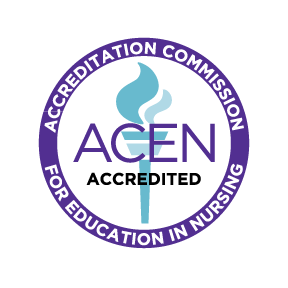 Associate Degree Nursing (RN)

Join the Profession of Caring. Be a Nurse. The Associate Degree Nursing curriculum provides you with the knowledge and skills necessary to provide nursing care to clients throughout their lifespans in a variety of settings including hospitals, long-term care facilities, clinics, physician's offices, industry, and community agencies. Preparation includes classroom, laboratory, and clinical practice related to the nurse's role as a provider and manager of care in the discipline of nursing, and as a member of the interdisciplinary team.
We also offer a Practical Nursing Diploma program.
Average Class Size:
50 – 60
Things to Consider:
Demand for nurses is high and projected to increase in the future!
Admissions Requirements
Admission into this program is limited.
Visit the Allied Health Admissions page for details on the process and criteria to apply for this program. If you are already a Practical Nurse, complete the Advanced Standing admissions packet found on the Allied Health Admissions page.
Allied Health Admissions
Students must earn a grade of C or better in all curriculum courses in order to progress in the program.
High school or college Chemistry is required within 10 years of admission to the program.
Applicants must present evidence of good physical and mental health (including required immunizations and health screening) upon admission. Details on health requirements are listed in the admission packet.
An applicant to the nursing program who has been charged, convicted, or pled guilty to a misdemeanor and/or felony (excluding minor traffic violations) may not be eligible for licensure by the North Carolina Board of Nursing (NCBON). The NCBON requires criminal history record checks of all persons applying to practice nursing in the State of North Carolina. Applicants will be charged a fee to offset the cost of this background check.
Applicants are required to provide evidence of current certification in an American Heart Association (AHA) Basic Life Support (BLS) Cardio Pulmonary Resuscitation (CPR) and Automated External Defibrillator (AED) course for Healthcare Professionals that includes hands-on skill demonstration.
Upon admission to the nursing program, students are required to submit to a drug screening. Applicants will be charged a fee to offset the cost of the drug screening.
Results of the criminal background check and drug screen may determine if a student is eligible to enter affiliating clinical agencies. Applicants should be aware that a student must be able to enter and/or remain in all clinical agencies to progress within the program. If a clinical site denies a student placement in their facility, the student would be unable to complete the required clinical component of the course; therefore, the student will be withdrawn from all nursing courses and will not be allowed to progress in the program.
Degrees, Diplomas, and Certificates Available
Associate Degree Nursing
RIBN and aRIBN Programs
Eastern North Carolina Regionally Increasing Baccalaureate Nurses (ENC RIBN) is a partnership between Wayne Community College (WCC) and East Carolina University (ECU) College of Nursing (CON).  The RIBN program provides students with a four-year option in which they complete an Associate Degree (ADN) and Bachelor's  of Science Degree in Nursing (BSN). Applicants to the RIBN and aRIBN programs must also apply to those programs. For additional information about RIBN and aRIBN and the application process, visit the ENC RIBN site or the ENC aRIBN site.
Related Certifications
The North Carolina Board of Nursing (NCBON) is the regulating body for all nurses and nursing education programs in North Carolina. The Wayne Community College (WCC) Associate Degree Nursing (ADN) Program has full approval by the NCBON to provide nursing education. Graduates of the WCC ADN program are eligible to apply to take the National Council Licensure Examination (NCLEX-RN) that is required for practice as a Registered Nurse. See the NCBON website for additional information regarding licensure as a Registered Nurse in the State of North Carolina.
The North Carolina Board of Nursing
4516 Lake Boone Trail
Raleigh, NC 27607
(919) 782-3211
Professional Licensure and Certification Disclosure
The ADN program leads to licensure as a Registered Nurse. In accordance with the U.S. Department of Education's rules regarding Professional Licensure Programs effective July 1, 2020. Disclosure is provided for all states indicating whether the program meets licensure requirements, does not meet licensure requirements, or has not been determined for each state.
Associate Degree Nursing Licensure Disclosure
Program Requirements
Nursing Student Manuals
2019-2021 Nursing Student Manual
2020-2022 Nursing Student Manual
Technical Standards
In compliance with the 1990 Americans with Disabilities Act, the following standards have been established. According to the nature of the work required in nursing practice and the educational requirements of the nursing curriculum. The student must be able to meet the following:
StandardExamples of Necessary Behaviors (not all-inclusive)
Critical thinking ability sufficient for clinical judgment.Identify cause and effect relationship in actual or simulated clinical situations; analyze data; develop or participate in the development of nursing care plans.
Interpersonal abilities sufficient to interact with individuals, families, and groups from a variety of social, emotional, cultural and intellectual backgrounds.Establish rapport with clients/clients, families and colleagues.
Communication abilities sufficient for interaction with others in verbal and written form.Collect assessment data; explain treatment procedures, initiate health teaching, document and interpret nursing actions and client/client and family responses.
Physical abilities sufficient to move from room to room and maneuver in small spaces.Moves around in client/client's rooms, workspaces and treatment areas; administer cardio-pulmonary procedures.
Gross and fine motor abilities sufficient to provide safe and effective nursing care.Move, calibrate, use equipment and supplies; lift, transfer, and position mobile and immobile clients/clients.
Auditory ability sufficient to assess and monitor health needs.Hears monitor alarm, emergency signals, auscultatory sounds, cries for help
Visual ability sufficient for physical assessment, performance of nursing procedures and maintenance of environmental safety.Observe client/client responses such as skin color, facial expression, specimen color.
Tactile ability sufficient for physical assessment and performance of nursing procedures.Perform palpation, functions, of physical examination and/or those related therapeutic intervention, e.g. insertion of a catheter.
Emotional stability and mental alertness in performing nursing care.Maintain a calm and efficient manner in high stress situations with clients/clients, families and colleagues.
Opportunities
Employment: Registered Nurses (RN) work in a variety of inpatient and outpatient settings. Jobs vary depending on the setting. There are employment options in hospitals, long-term care facilities, medical offices, clinics, home health care, military, schools, and industry. Many RNs choose to specialize in one or more areas of patient care.
Salary: The median annual salary for registered nurses was $73,300 per year as of May 2019, according to the Bureau of Labor Statistics. The lowest 10 percent earned less than $52,080, and the highest 10 percent earned more than $111,220 for 2019, though conditions vary by area.
Job Responsibilities: RNs provide and coordinate patient care to individuals in a variety of age groups and developmental stages, educate patients and the public about various health conditions, and provide emotional support to patients and their families. Some duties may include:
Assess patients' conditions
Record patients' medical histories and symptoms
Observe patients and record their observations
Administer patients' medications and treatments
Plan nursing care for patients' or contribute information to existing plans
Consult and collaborate with providers and other healthcare professionals
Operate and monitor medical equipment
Help perform diagnostic tests and analyze the results
Teach patients and their families how to manage illnesses or injuries
Explain what to do at home after treatment
Most registered nurses work as part of an interdisciplinary team with medical providers and other healthcare specialists. Some registered nurses oversee Licensed Practical Nurses and Unlicensed Assistive Personnel (i.e. nursing assistants).
Nursing Links:
College Foundation of NC
NC Board of Nursing
National Student Nurses Association
NC Assocation of Nursing Students
Nursing Scholarship.us
Program Costs
Tuition Per Semester
In-State
Out-of-State
TUITION (approximately)
$1,465.00
$4,537.00
ACTIVITY FEE
30.00
30.00
TECHNOLOGY FEE
16.00
16.00
TOTAL
$1,511.00
$4,583.00
Tuition for students taking fewer than 16 semester hours is $76.00 per semester hour for in-state students and $268.00 per semester hour for out-of-state students. Students enrolled for six or more semester hours credit will be charged a $30 student activity fee and a $16 technology fee; those enrolled for less than six semester hours will be charged a $15 student activity fee and an $8 technology fee. No student activity will be charged during the Summer Term. Other program specific fees may also be charged.
Accreditation & Partnerships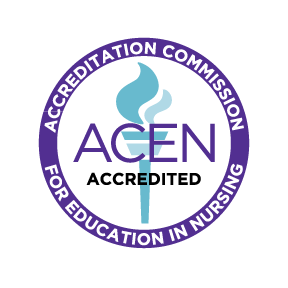 The associate degree nursing program at Wayne Community College located in Goldsboro, North Carolina is accredited by the:
Accreditation Commission for Education in Nursing (ACEN)
3390 Peachtree Road NE, Suite 1400
Atlanta, Georgia 30326
(404) 975-5000
The most recent accreditation decision made by the ACEN Board of Commissioners for the associate degree nursing program is Continuing Accreditation.
View the public information disclosed by the ACEN regarding this program at http://www.acenursing.us/accreditedprograms/programSearch.htm
ACEN Student Achievement Outcome Data
2018-2020
Licensure Pass Rate NCLEX-RN)
2018 – 92%
2019 – 100%
2020 – 100%
Students' Completion Rate
2018 – 61%
2019 – 62%
2020 – 50%
RN to BSN Articulation Agreements
Aspen University
Chamberlain University
The University of North Carolina Constituent Institutions
Related Programs
Contacts
Request More Information
First Name Last Name E-mail
*
Should be Empty: