Eats Burgers a new take on fast-casual, from Mason-Dixon Cafe owners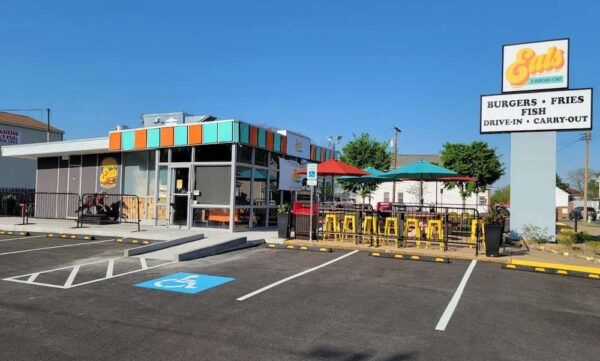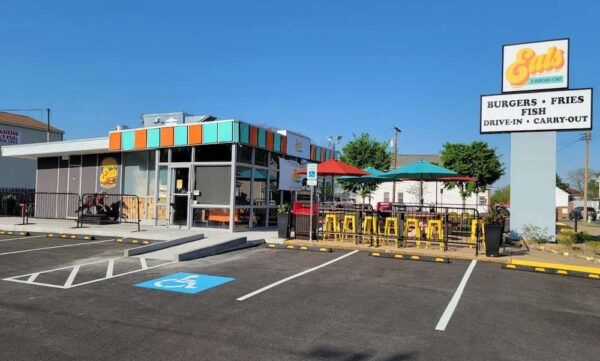 Eats Burgers offers a retro atmosphere while you — you guessed it — eat burgers.
Kelly Hunt is no stranger to the local restaurant scene. Since she was 15, she has enjoyed cooking for herself and her guests. This love of food and hospitality in her native Fredericksburg has resulted in Hunt becoming the owner of the Mason-Dixon Cafe and has kept her going for the last 32 years.
In late April 2022, Hunt embarked on her latest venture with Eats Burgers, a fast, casual food concept. The building in which Hunt decided to open her new burger restaurant has a place in local restaurant history as it's the former location of Mr. Dee's, a burger and barbecue place that closed in January 2015 after being open for 32 years.
The building had the look of the old burger joints from the 1950s and 60s and had that retro look that appealed to Hunt. The building had originally been under contract to be torn down and the land used for condos, but luckily for Hunt, that fell through, and she jumped at the chance and purchased the property in March 2019.
"I live just up Lafayette Blvd, so I drove by the old Mr. Dee's pretty much every day," says Hunt. "I've always loved the building. It's mid-century modern and reminds me of Mason-Dixon's building on Princess Anne Street. It turns out they were both Hardees."
And then came the Coronavirus pandemic.
The event slowed down Hunt's plans for Eats; in addition to that, she had to let go of much of her staff at the downtown Mason-Dixon location and temporarily close her Stafford restaurant. Along with her son and a small team, Hunt was able to keep the business afloat and was able to get back to the Eats project.
Hunt's family is very involved in her restaurant ventures; her sister, two children, and significant others all work at her restaurants.
"Once things returned to normal, I was able to hire a contractor and get the project rolling. Permits took a very long time due to covid," says Hunt. "In the end, I am grateful that it happened this way because the result was much better than I had planned. I was able to take my time and restore the building completely."
According to Hunt, the opening day for Eats was very busy as customers were interested in the restaurant's offerings, such as the BBB Burger, which consists of local Seven Hills beef, American cheese, lettuce, tomato, and bacon jam, Eats sauce, bacon and an onion ring. Eats also offers waffle fries, donut sandys, and other options.
Hunt is just getting started with Eats, her plans include give-back nights like she does at the Mason-Dixon and classic car shows.
Eats Burgers is located at 701 Lafayette Street and is open from 10:30 a.m. to 9 p.m. Monday thru Thursday and 10:30 a.m. to 10 p.m. on Friday through Saturday.