Halal Food in Taipei: 10 Places to Visit When You're Hungry – HalalZilla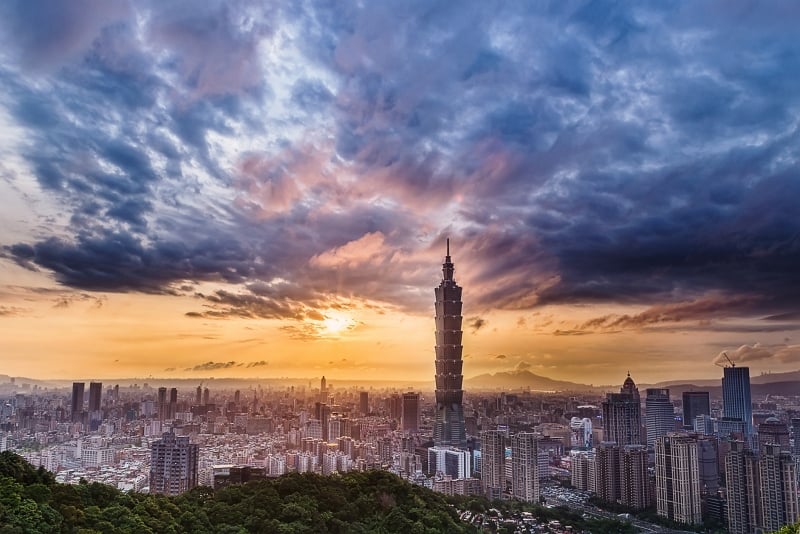 We all know Taipei for their insanely-popular night markets, which boast a tantalising array of street food. Beef noodles, XL fried squid, pancakes and not forgetting… the perennial favourite: bubble tea! As Muslim travellers, it can be frustrating when you stroll past all these stalls without being able to consume anything. You might be wondering now, are there actually halal food options in Taipei?
The answer is, yes! With this comprehensive list, you'll be surprised at how convenient these places are to find. In most of Taipei's main districts, finding halal food won't have to be a scavenger hunt after all.
Xinyi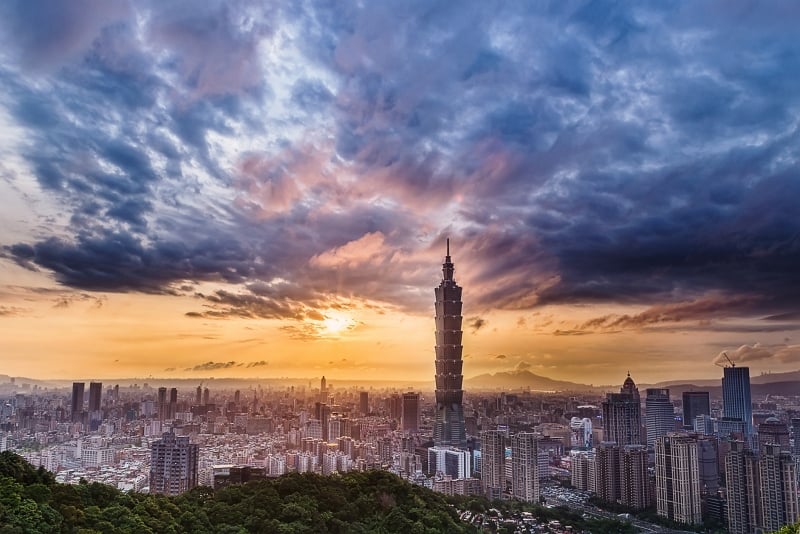 Any Muslim traveller that's bound for Taipei definitely has Xinyi on their list. Having a reputation as the Times Square of Taipei, Xinyi is the hotspot for all of the city's must-visits – Taipei 101 skyscraper, ATT 4 FUN shopping mall, the flagship Eslite bookstore and Shin Kong Mitsukoshi. After some intense sightseeing and shopping, you're bound to be famished. Lucky for you, there are some halal food spots right around the corner.
1. Khana Khazana Indian Kitchen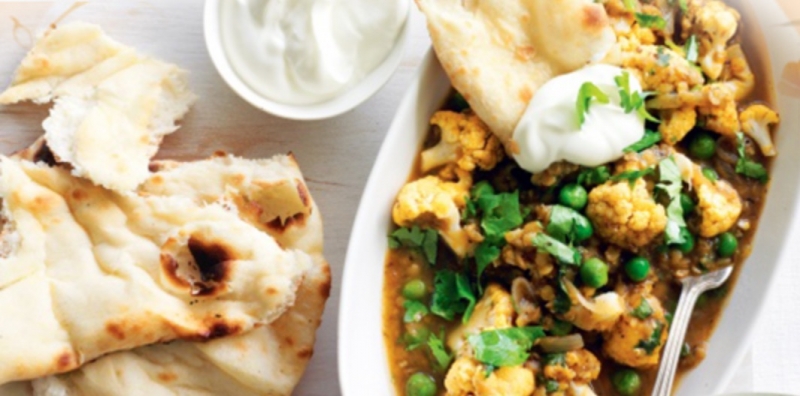 Along Keelung Road, this Indian restaurant stands out amongst local food stands and the convenience store. Since it's opening in  2012, Khana Khazana has made its mark as the hotspot for authentic Indian cuisine in the surrounding area.
Visitors will be spoilt for choice at this restaurant. They have a comprehensive menu of Indian dishes – offering a variety of naans, pakoras and meat dishes. Also, a fun fact – all the Indian cuisine that appeared in Ang Lee's Life of Pi was catered by this restaurant's owner!
Address: No.366, Sec. 1, Keelung Rd., Xinyi Dist., Taipei City 110, Taiwan (R.O.C.)
Opening hours: Daily, 11am – 2.30pm & 5pm – 10.30pm
Contact: +886-2-8786-9366
Da'an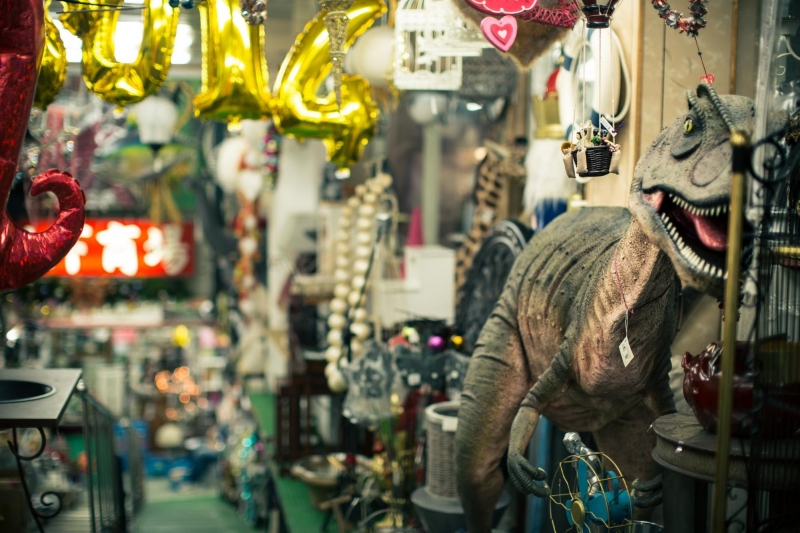 For those who want to avoid the crowds in Xinyi, Da'an is the perfect escape. While you get your big brands in Xinyi, you'll discover lots of unique finds in the quirky boutiques of Da'an.
If that's not enough to get you excited about this district, Muslim travellers will be happy to find the Taipei Grand Mosque located within this district. This makes it very convenient for you to do your prayers in the midst of exploring Da'an. Other attractions you can find in this area are Da'an Forest Park, Jianguo Jade Market and the Wistaria Tea House. 
2. Tajin Moroccan Restaurant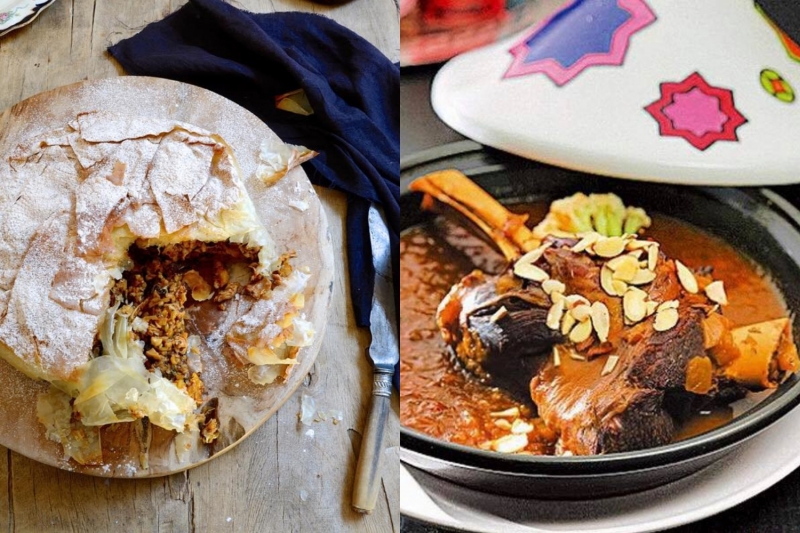 This restaurant is a mini Morocco in the midst of buzzing Taipei. It pays homage to the land of pastillas and tajines, specialising in mouth-watering meat dishes like chicken and lamb tajines.
If you wonder where the restaurant got its name from, tajine is the earthenware pot in which the famous Moroccan dish is cooked. Their entire service team combined speak a total of six languages – English, Chinese, Taiwanese, French, Arabic and of course, Moroccan!
Address: No.3, Lane 144, Sec. 2, Keelung Rd., Taipei, Taiwan
Opening Hours: Tuesdays to Sundays, 11.30am – 2.30pm & 6pm – 9pm
Contact: +886 2 2732 7296
3. Toko Sakura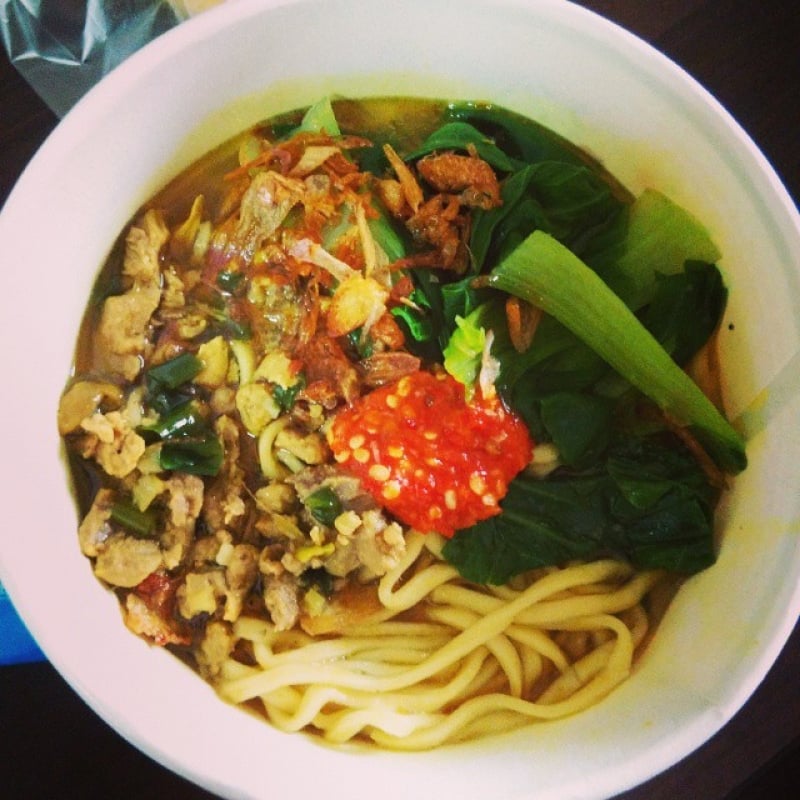 If you're scouting for a dining place after doing prayers at the Taipei Grand Mosque, Toko Sakura is nearby. Its cosy atmosphere is matched by the serving of hearty dishes like soto ayam (traditional chicken Indonesian soup served white rice or vermicelli) and mie ayam (wheat noodles served with chicken, mushrooms and vegetables).
From the mosque, you can either take an 8-minute bus ride. Or, if you're wanting to work up an appetite, take an 18-minute walk to Toko Sakura. The restaurant may be a little hard to spot at first, but keep looking. It's tucked behind the Indonesian minimart that attached.
Address: No. 27, Section 1, Xinhai Road, Zhongzheng District, Taipei City, Taiwan 100
Opening Hours: Daily, 8am – 11pm
Contact: +886 2 2364 3765
4. Halal Chinese Beef Noodle Restaurant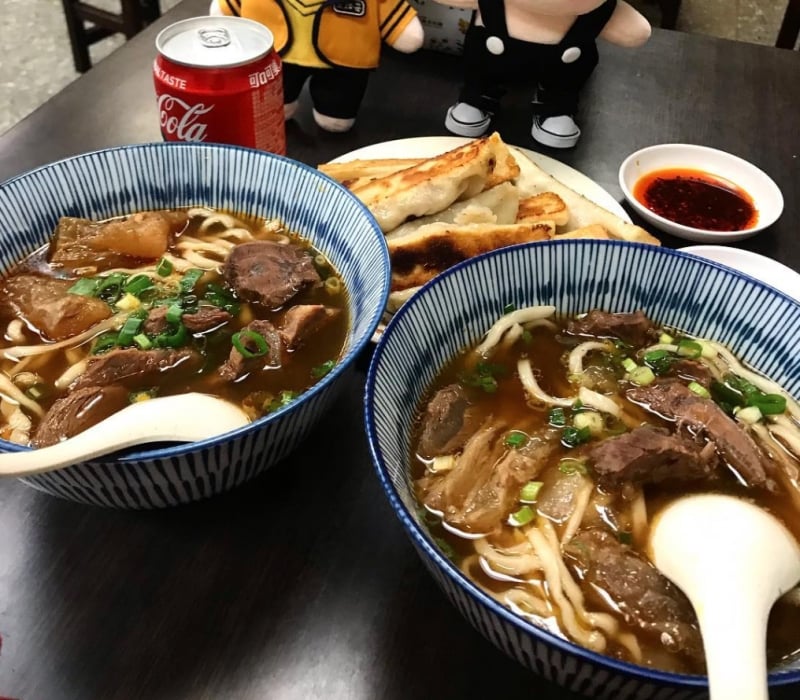 Your hunt for the best halal, authentic Taiwanese beef noodles starts and ends here! Believe us when we say the best – this eatery is Michelin-recognised! You can't go wrong with their classic – the braised beef noodle soup.
Having been making beef noodles over sixty years, the owner promises the best flavours and textures in his dishes. The beef stock used is simmered all day to develop maximum flavour, without retaining any of the greasiness. Besides their signature braised beef noodle soup, another favourite is their fried-to-order flatbread, which is stuffed with stir-fried shredded beef.
Address: No.1 Lane 137, Alley 7 Yanji Street, Da'an District, Taipei, Taiwan
Opening Hours: Daily, 11.30am – 2pm & 5pm – 8.30pm
Contact: +886 2 2721 4771
5. Royal Resto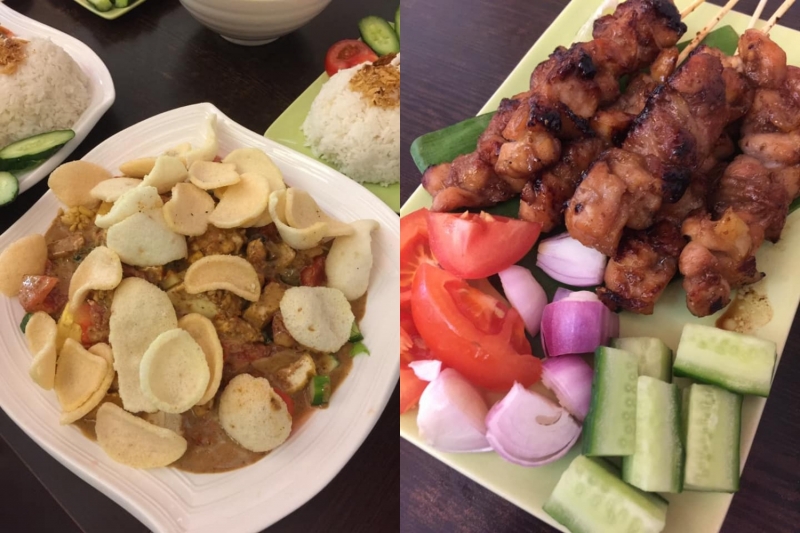 Just a stone's throw away from the Taipei Grand Mosque, Royal Resto is a safe haven for anyone craving for Indonesian food. With affordable yet yummy options like gado gado (Indonesian salad), rendang sapi (a Padang beef dish) and nasi goreng (fried rice) on the menu, you can eat to your heart's content without breaking the bank.
Address: No. 72, Section 2, Xinsheng South Road, Da'an District, Taipei City, Taiwan 106
Opening Hours:
Mondays to Thursdays, 11am – 2.30pm & 5pm – 8pm
Fridays to Sundays, 11am – 8pm
Contact: +886 2 2393 5995
Songshan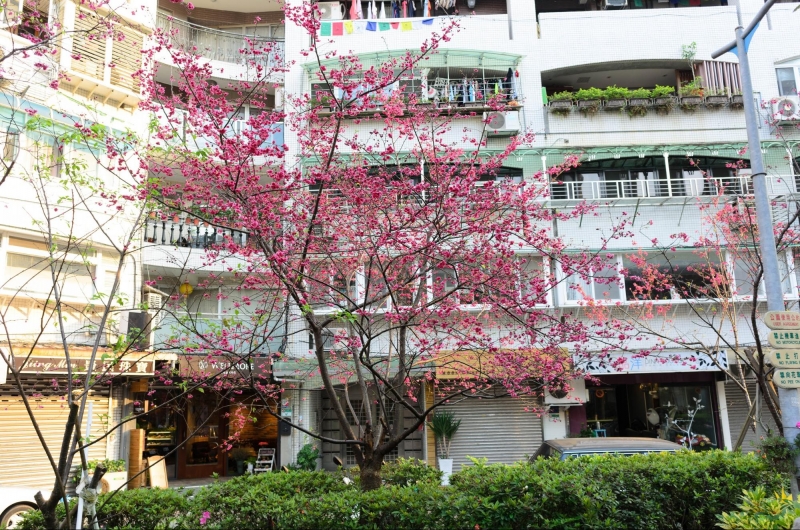 Though mainly operating as the financial district of Taipei, Songshan is still met with many tourists who are either seeing a concert at the Taipei Arena or hitting up the night market at Raohe Street.
Alternatively, check out the sweeping river views at Rainbow Bridge, escape the heat at Taipei Arena Ice Land or let out your inner kid in Fantasy Island Discovery Paradise. Here are some options for all of you that's hungry for halal food. 
6. Mayur Indian Kitchen MIK-2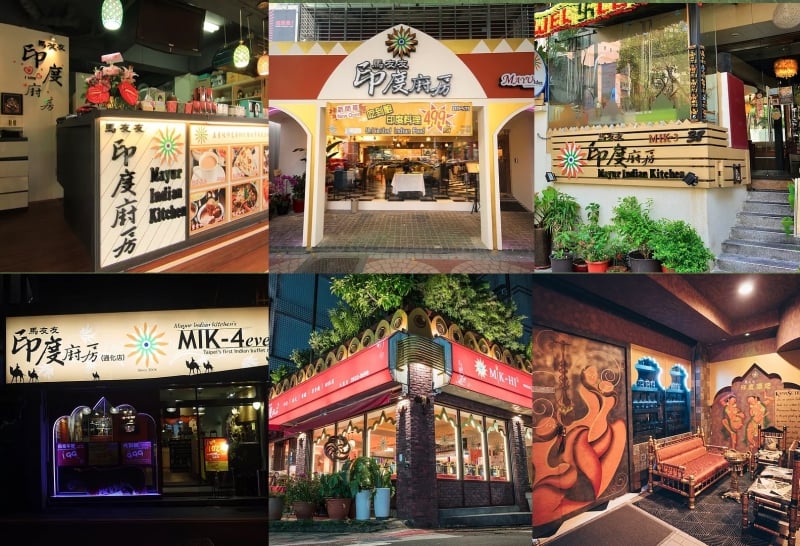 This Indian restaurant chain has quickly become a household name for all Indian-food-loving locals. With a total of seven branches in Taipei itself, it's truly one of the city's favourites. There are three things about the restaurant that customers always praise about – its ambience, accessibility and, more importantly, the killer cheese naans.
All MIK outlets serve halal lamb and chicken meat.
However, be warned, the following outlets have dishes on their menu which contain pork:
MIK-1
MIK-6
Also, most of their branches serve alcohol so remember to dine with discretion.
Address: 103, Section 3, Minsheng e.rd., Songshan district, Taipei City
Opening hours: Daily, 11.30am – 3pm & 5pm – 9.30pm
Contact: +886 02-27155277
7. Thai Yunus Halal Restaurant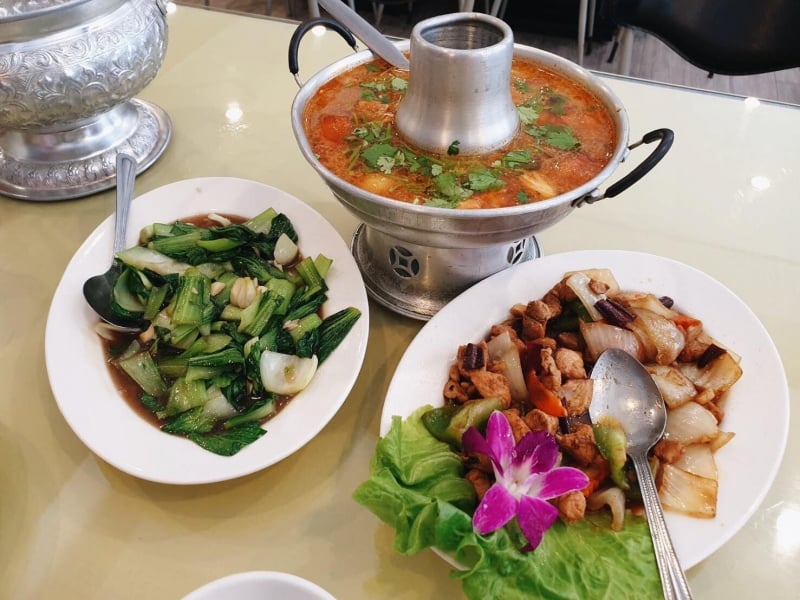 An easy walk from the Taipei Arena MRT station will get you to Yunus, a Thai restaurant with a cosy ambience and round tables that's perfect for dining in big groups. If you're a seafood lover, this place will win your heart with its prawn and fish dishes. Also, this restaurant makes for a perfect pit-stop as there's a prayer space conveniently located in the basement.
Address: No. 36, Beining Road, Songshan District, Taipei City, Taiwan 105
Opening Hours: Daily, 11.30am – 2pm & 5pm – 9.30pm
Contact: +886 2 2579 0528
8. Kunming Islamic Restaurant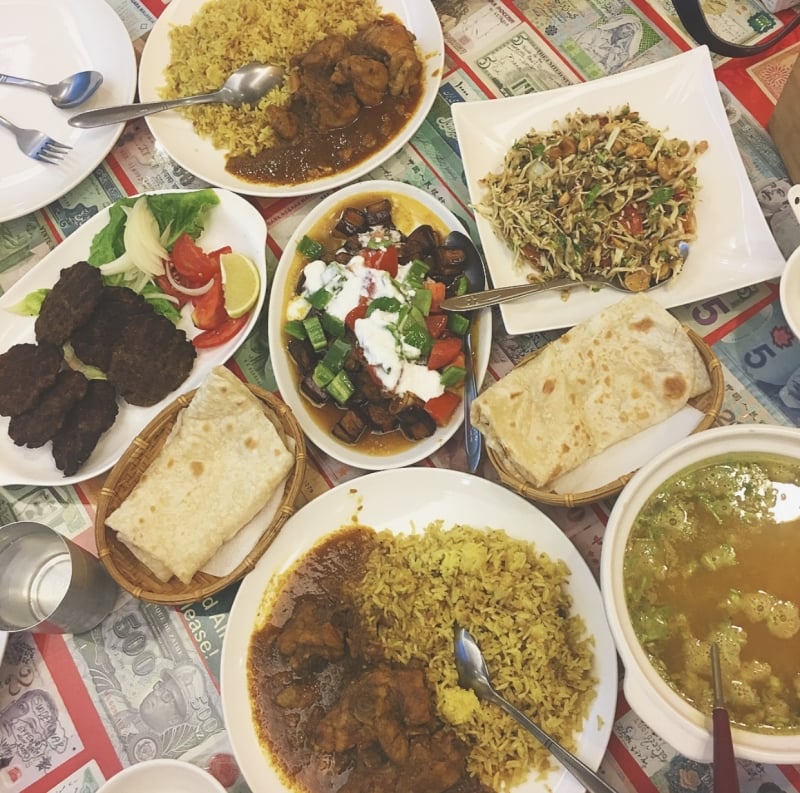 From this list of halal food places so far, it seems like Taipei kills it when it comes to providing a variety of Asian cuisines for Muslim travellers. The same can be said for Kunming Islamic Restaurant alone, which features many Asian cuisines on their menu – Indian, Middle Eastern and Yunnan.
But, here's another cuisine that we haven't seen elsewhere – Burmese cuisine. A few favourites from this restaurant would be the Burmese tea leaf salad, the lamb curry and coconut curry chicken.
Address: No. 26, Lane 81, Fuxing N. Rd., Songshan District, Taipei, Taiwan
Opening Hours:
Mondays to Fridays, 11.30am – 1.30pm & 5.30pm – 9pm
Saturdays and Sundays, 5.30pm – 9pm
Contact: +886 2 2751 6776
9. Taiwan Halal Hui Restaurant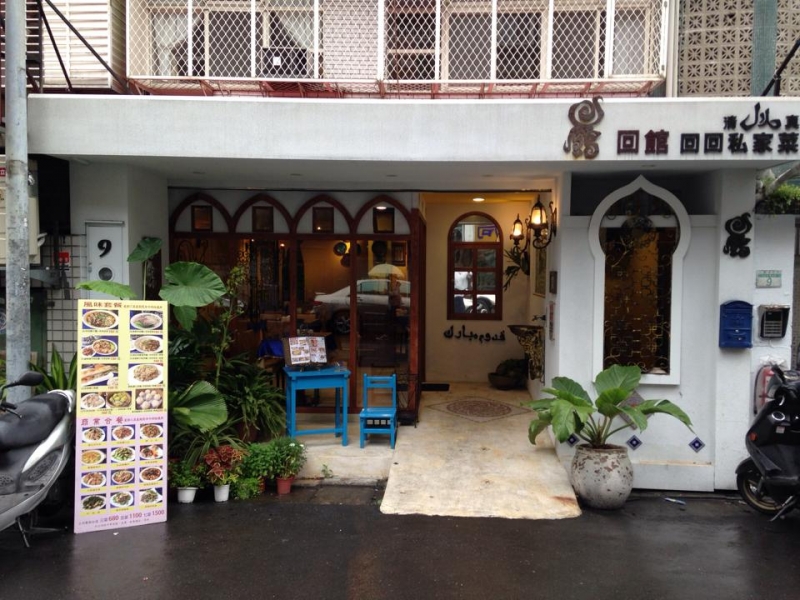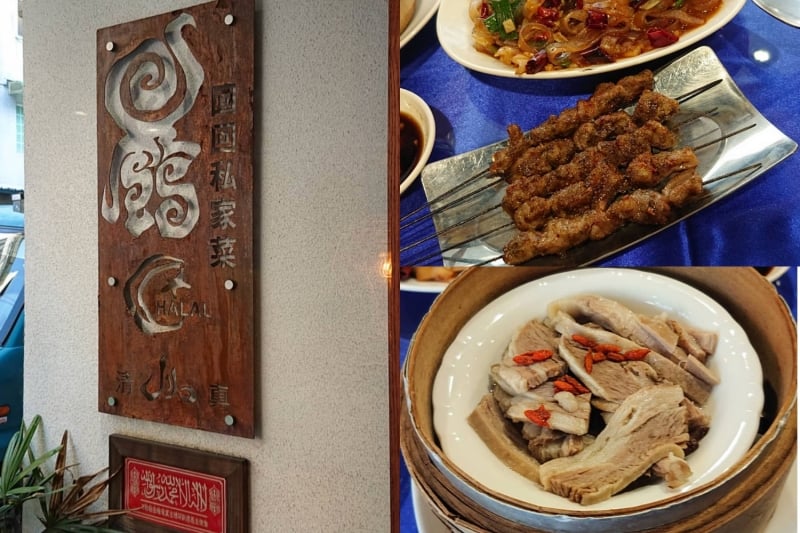 If you're feeling fancy, treat yourself to an array of halal Chinese dishes at Halal Hui Restaurant (some locals know it as Hui Guan). Its menu features a host of Chinese dishes from spicy meat skewers, shaomai (traditional Chinese dumpling), Ningxia-style spicy bean noodles and cumin lamb served with bread.
When dining at this restaurant, you'll also be happy to see the Islamic flair in its interiors. However, do note that there is a minimum spending amount of NT$350/pax (~S$15.30).
Address: No. 9號, Alley 51, Lane 12, Section 3, Bade Road, Songshan District, Taipei City, Taiwan 10559
Opening Hours: Tuesdays to Sundays, 11.30am – 2pm & 5.30pm – 9.30pm
Contact: +886 2 2577 9851
Zhongzheng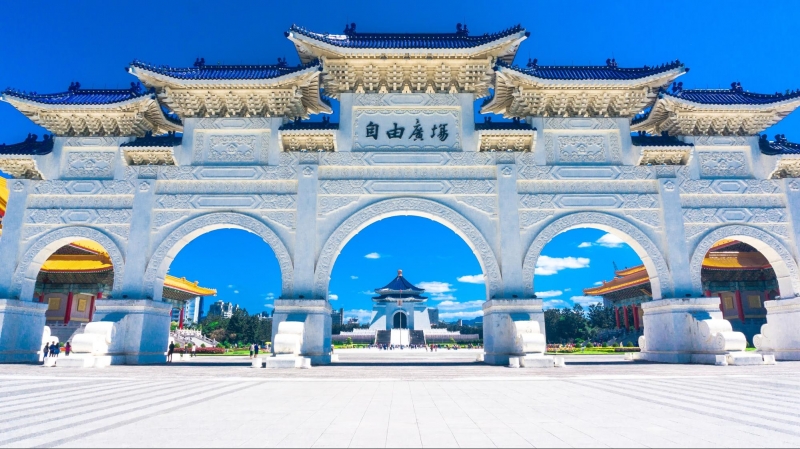 When you visit Taipei, you'll definitely visit this district that's famous for its Instagram-worthy historical landmarks. Besides having trendy spots to shoot for the 'gram, it also has the trendiest halal pizza parlour in Taipei!
Aside from that, some notable attractions in this area include Treasure Hill, Taipei City Hakka Cultural Park, Zhongshan Hall and Taipei Water Park.
10. Gusto Pizza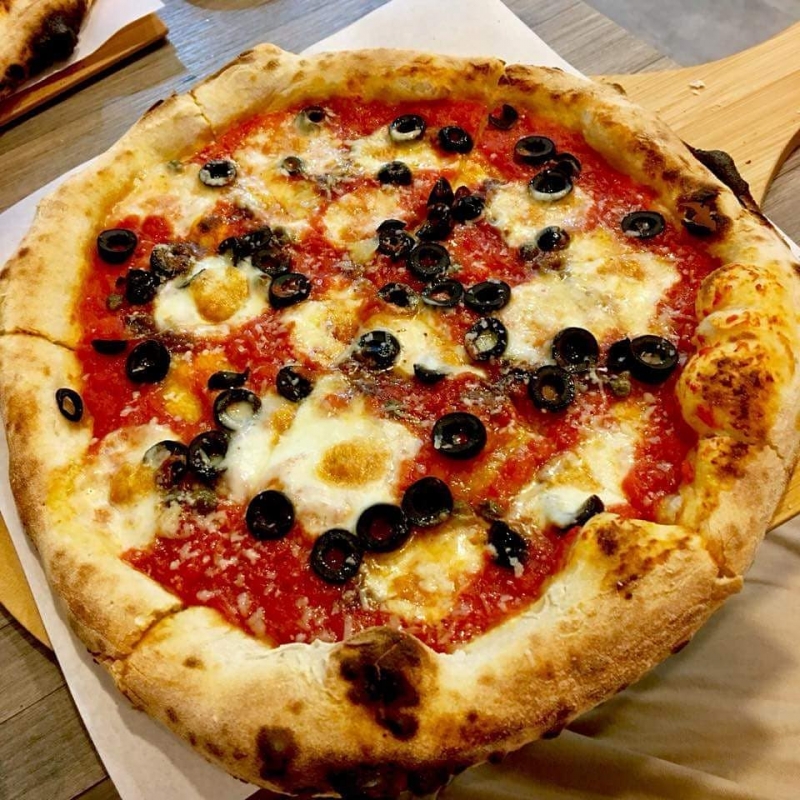 If you're craving pizzas whilst in Taipei, this is probably the only halal pizza parlour in the city. Their head pizza chef hails all the way from London, bringing unique flavours to the classic Italian pizza. Stuff yourself silly with their signature pizzas, The Dennis Supreme and Tandoori Chicken. The latter is an Indian twist taken on the classic cheese pizza. 
Address: No. 74, Lianyun Street, Zhongzheng District, Taipei City, Taiwan 100
Opening Hours:
Closed on Mondays
Tuesday, 4pm – 9pm
Wednesdays to Sundays, 11.30am – 2pm & 4pm – 9pm
Contact: +886 2 2358 7001
Also read: 7-Day Muslim-Friendly Itinerary for Your First Trip to Taiwan