Online Menu of Martin's Mexican Restaurant, Jasper, TX

Martin's Mexican Restaurant
($$)
Hours
Sorry, we don't have hours for this restaurant yet. We'll be updating the hours for this restaurant soon.
Monday: Add Hours
Tuesday:
Wednesday:
Thursday:
Friday:
Saturday:
Sunday:
Menu
Additional Dining Info
Delivery
No
Payment
Credit Cards Accepted
Parking
Yes
Good for Kids
Yes
Attire
Casual
Alcohol
Yes – Full Bar
Reservations
No
Price Point
$$
$ – Cheap Eats (Under $10)
$$ – Moderate ($11-$25)
$$$ – Expensive ($25-$50)
$$$$ – Very Pricey (Over $50)
WiFi
No
Outdoor Seats
No
Restaurant Description
Is this your restaurant? Click to add your description here.
Restaurant Photos


| Add Photo
Menu
Write a Review for Martin's Mexican Restaurant
Share Your
Experience!
Select a Rating
Select a Rating!

05/27/2022 – MenuPix User


02/03/2021 – MenuPix User


09/24/2020 – MenuPix User


2 Reviews

2 reviews with an average rating of 4.0 stars have been consolidated here.
Consolidated reviews are
included in the calculation of the average rating of 4.0 stars which is based on 5 total reviews.
Menu
Show All Menus
  |  Menu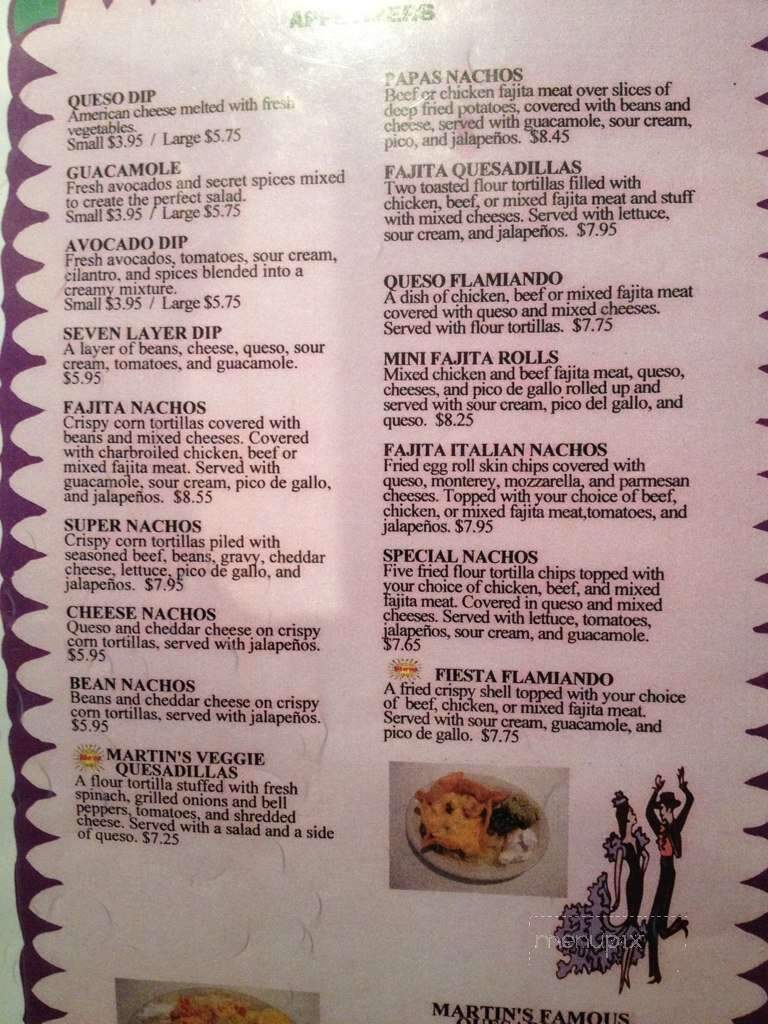 Page 1 of 3 Back to top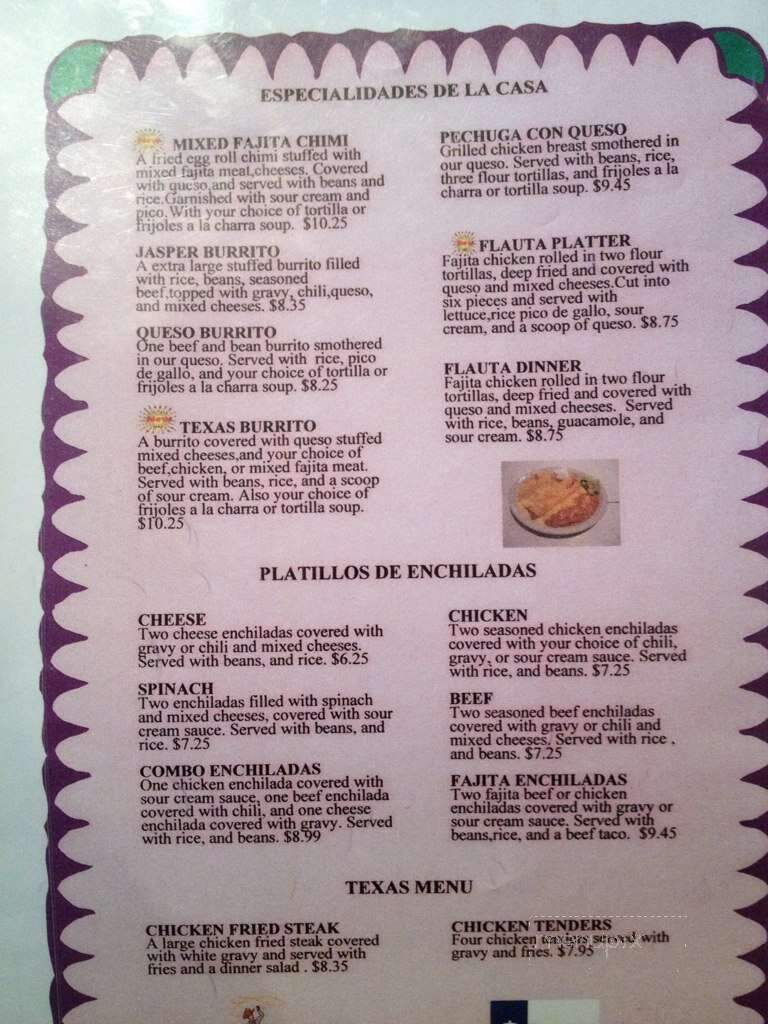 Page 2 of 3 Back to top
Page 3 of 3 Back to top