'Sweet Magnolias' Locations: Where the Netflix Show Was Filmed and Which Real Town Serenity Is Based On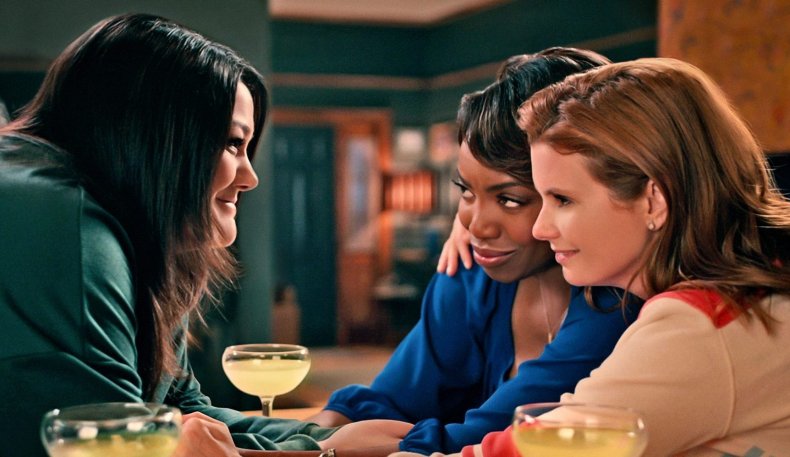 Sweet Magnolias only recently appeared on Netflix, but viewers around the world have already fallen in love with Maddie Townsend (played by JoAnna Garcia Swisher) and the rest of the residents of Serenity, South Carolina. However, Serenity is a fictional town (though one based on a real place), and Sweet Magnolias was actually filmed in another state entirely.
Where was Sweet Magnolias filmed?
In reality, the town of Serenity is actually Covington, Georgia, a town which is home to a population of 13,000 and which according to GoCovington.com has been home to around 130 productions. Most famously the location for The Vampire Diaries and spin-off The Originals, Covington has previously been the location for Netflix projects including Dumplin' and the episode of Queer Eye Season 1 where the Fab Five gave a fireman a makeover.
A number of particular locations feature prominently in Sweet Magnolias. Sullivan's Restaurant, the eatery owned by Dana Sue Sullivan (Brooke Elliott) in the series, is in reality Covington's Mystic Grill, which also played a cafe of the same name in The Vampire Diaries. Mystic Grill also has a museum of film and TV costumes which could soon feature pieces from the Netflix show.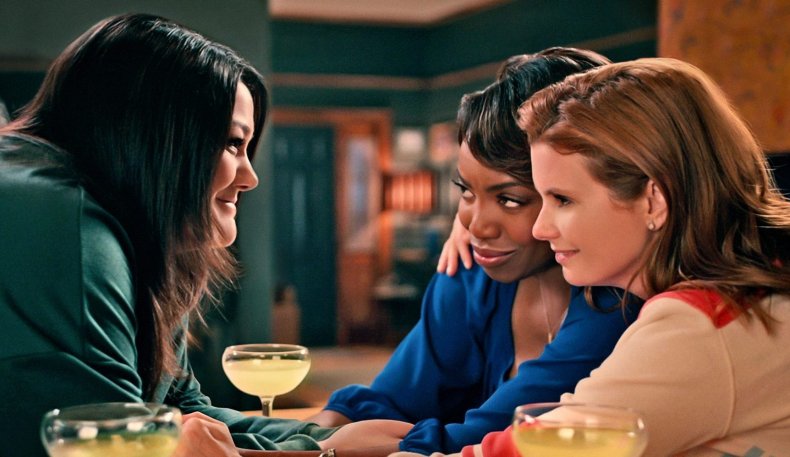 Though Mystic Grill plays a restaurant in the show, another location in Covington got a much bigger transformation. The Corner Spa, the health center that Maddie is trying to open in Season 1 of the Netflix show is actually partly a law office on the town's College Avenue. The office provided the exteriors for the spa, but its interiors were actually a soundstage. The facade of the spa, meanwhile, is actually the town's Lee-Porter Mansion, found at 2146 Conyers St SE.
Serenity's high school, meanwhile, is actually the real Henry County Middle School in nearby McDonough, Georgia. In the opening of the show, meanwhile, viewers can see the town's famous clock tower, which also recently appeared in Stephen King adaptation Doctor Sleep. Another key Serenity location is the Prince of Peace Lutheran Church, which has changed denominations for the series. In the real Covington, it is the Oakhurst Presbyterian Church in Decatur, Georgia.
In her introduction to Stealing Home, the first of Sherryl Woods' Sweet Magnolias novels, she reveals that the town is based on Sumter, South Carolina, a town she visited every summer to see an old family friend.
Netflix has not revealed why it chose to film in Georgia rather than South Carolina where the Netflix series and Sherryl Woods' books are set. However, the streamer often films shows in different places from where they are set. For example, recent Netflix series Outer Banks did film in South Carolina, which stood in for North Carolina after the streamer pulled out of the state following the controversy around North Carolina's so-called "Bathroom Bill."
Sweet Magnolias is streaming now on Netflix.