A Rising Vanguard of Collectible Design – SURFACE
DESIGN
A Rising Vanguard of Collectible Design
Preeminent Milan gallerist Rosanna Orlandi lends her curatorial eye to Fernando Mastrangelo's annual In Good Company exhibition, signaling the breakout potential of contemporary collectible design.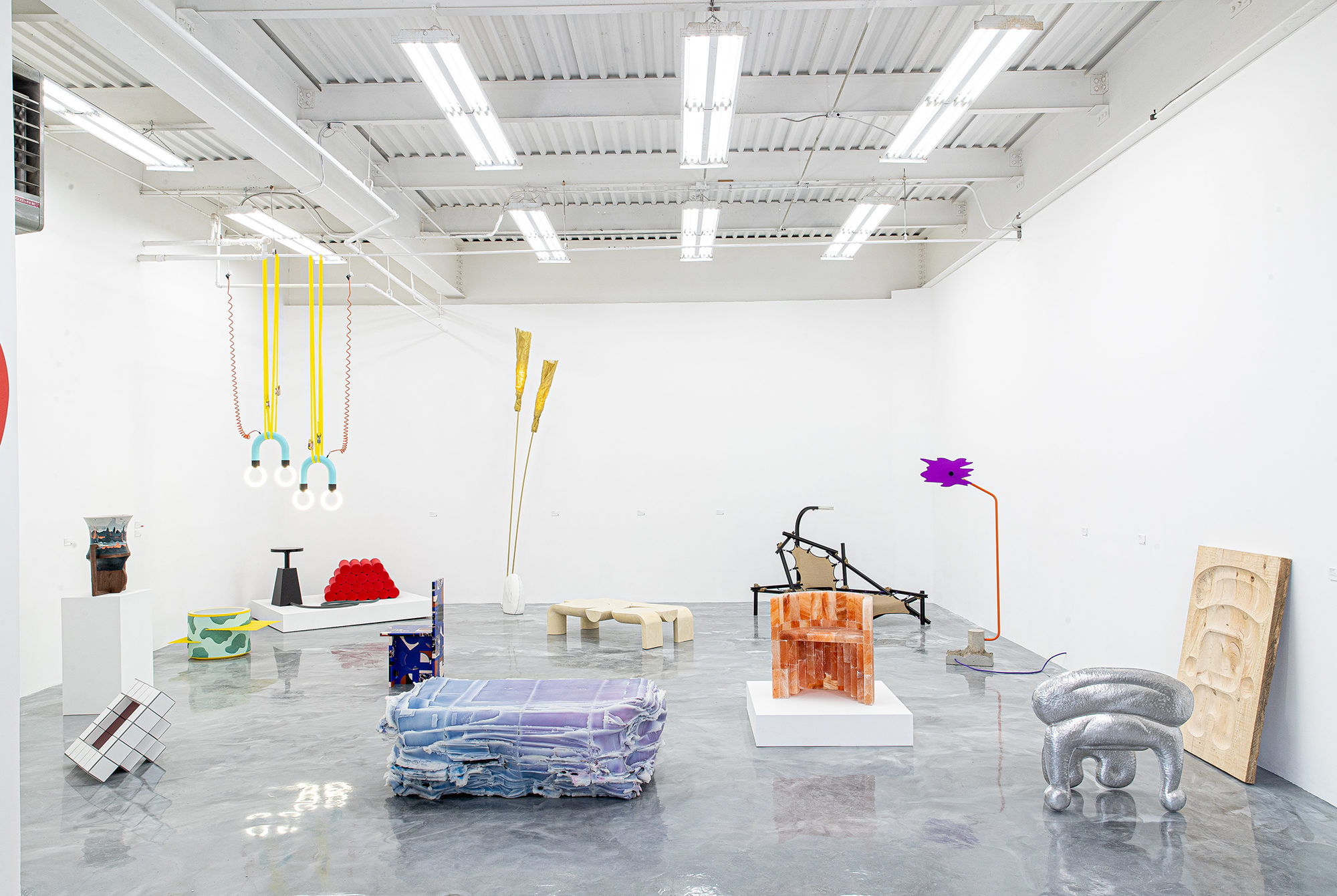 "Collectible design is headed into the same territory as art—all the caliber is there,"  Fernando Mastrangelo says. "We're seeing a huge upswell of artists who are using the language of furniture to convey their artistry and conceptual ideas, but they have almost zero places to show this work locally, internationally, or even online." 
We're at the preview for "In Good Company", the annual exhibition he launched two years ago to champion emerging talent in the field of collectible design. Earning a spot in "In Good Company" has become somewhat of a coveted honor among up-and-coming American designers. What started as a casual group show has since snowballed into an entire nonprofit organization and multi-faceted platform for designers trying to break into this still-burgeoning field. The exhibition's opening night party in East New York, Brooklyn, has become an unmissable fixture in the design community's social circuit. The key players who attend every year have provided precious visibility to In Good Company alumna such as Yuko Nishikawa, Quincy Ellis, and Brecht Gander who have leveraged the event to elevate their careers to new heights.  
This year, however, the stakes were much higher. That's because Mastrangelo brought his close friend and Milanese design gallerist Rossana Orlandi into the mix as the show's co-curator. "She's like the Anna Wintour of design," says Mastrangelo, who notes her nonpareil ability to discover emerging talent around the world. (Orlandi appeared on the cover of Surface's inaugural Taste issue, where she invited us into her eponymous gallery: a three-story, 19,000-square-foot bastion of contemporary design.) Despite her international renown, Orlandi had never turned her discerning eye to the American market. After his in-house media team produced a video for Orlandi's Ro Plastic Prize initiative and they bonded over environmental concerns, however, Mastrangelo had a hunch that she was up for the challenge.
…
The number of submissions and resulting talent pool, a majority of whom had never shown work before, reflects the untapped potential of a niche market. Among the 14 pieces in this year's exhibition: Gregory Beson's Salt Chair harnesses Himalayan Pink Salt as an ethereal, if not essential building material. The piece's underside arrays the salt bricks in a way that mimics the central plaza of Louis Kahn's Salk Institute. Nick Missel, meanwhile, cast a recycled bale of cardboard in silicone rubber, which he then peeled to create an inverted skin of texture. The end result, the strikingly disruptive Negatives Bench, appears not unlike a chewed-up piece of taffy. (Missel's received In Good Company's inaugural Emerging Designer Award, which includes a $5,000 prize.)
When viewed individually, each piece carries enough visual strength to demand a second glance. Thanks to Orlandi's curatorial muscle, though, the fifteen works amount to a remarkable gestalt that encapsulates the restless turbulence afflicting the emerging collectible design community today. Well-acquainted with this tension, Mastrangelo and Orlandi titled the exhibition "!?" in reference to the red emoji—a deep cut that Orlandi frequently uses in texts, and an irrefutable symbol of the excitement and uncertainty surrounding this obscure field. "We found hundreds of artists and designers all facing similar questions," Mastrangelo says. "Where do all the emerging collectible designers show? Where is their work represented? What is the marketplace for this type of work? How do they get discovered?"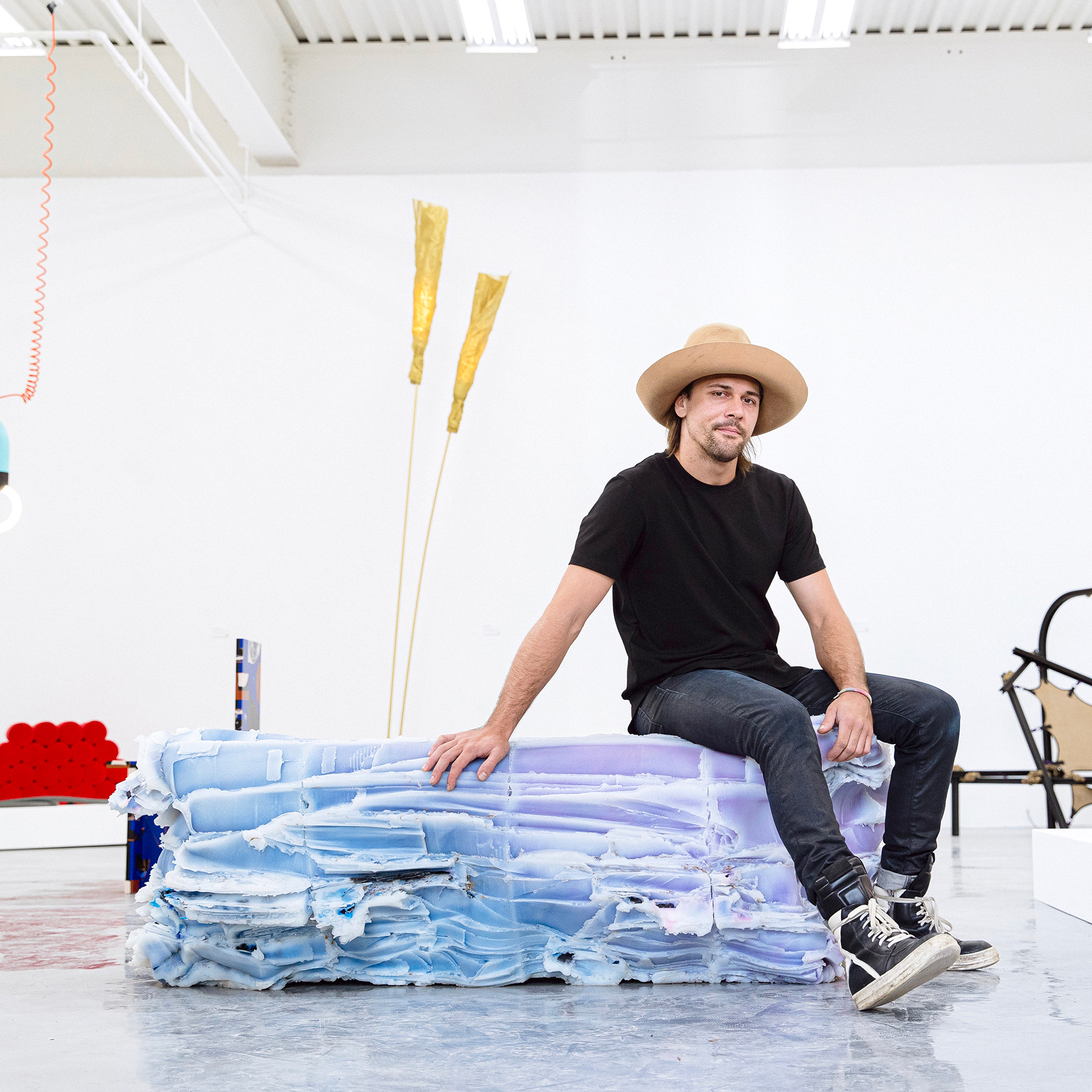 …
Mastrangelo is tailoring "In Good Company" to address these concerns. At the very least, he wants to start some conversations. His goal is to make a big-enough splash so that art collectors and advisors start paying attention to emerging designers, which perhaps will culminate in auction houses nurturing a secondary market for collectibles, which he argues doesn't exist. 
According to design historian Daniella Ohad, however, this phenomenon may pose a hefty challenge to the old guard. "The process of acquiring [contemporary pieces] will come to require more understanding, more connoisseurship, and a deeper awareness of what constitutes greatness in design." In an article for Cobo Social, she points to several esteemed design gallerists to define collectible design's nebulous meaning in a contemporary context. Among the pieces that fall underneath the umbrella, she says, the consensus is clear. "There's a strong correlation between process, material, and form; design which is poetic, full of meanings and context, and while it is functional, that tends to be secondary."
Todd Merrill, on the other hand, suggests the market may have already caught up. He notes a shift in contemporary art galleries starting to sell design objects, while "design galleries are representing more and more artists producing work that doesn't fit into the traditional molds of art or design," he tells Elle Decor. For example, the artist Matthew Day Jackson, who is represented by Hauser & Wirth, not only creates resplendent paintings of flowers but also custom Formica laminate tables that replicate lunar surfaces. Many of the artists that Merrill has represented, including Beth Katleman, Marc Fish, and Joanna Manousis, have "created their own space with their own rules, modifying the confines between art and design while molding the design market."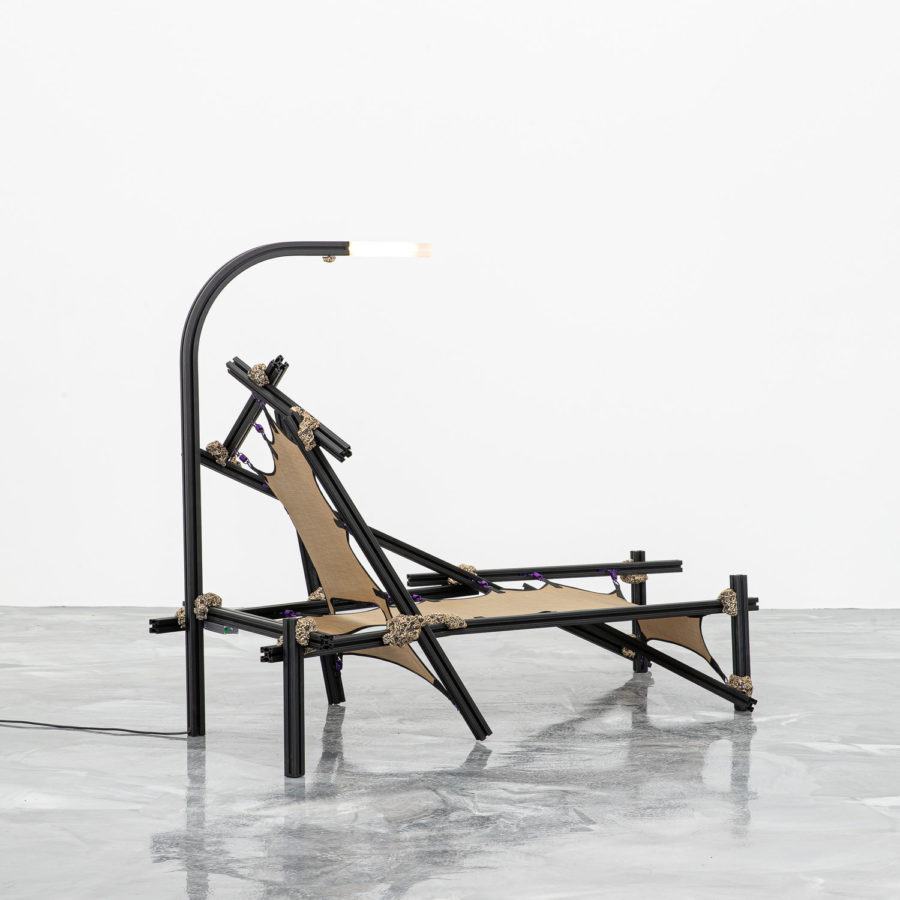 13
In Good Company 2019
…
In Good Company 2019
Blaze and Serin by Zac Hacman
…

In Good Company 2019
Simple Machine #1 by Winston Cuevas
…

In Good Company 2019
Fluid Bearing 1 by studiovoll
…

In Good Company 2019
Aluminum Chair 5 by Soren Ferguson
…

In Good Company 2019
Figure Container by Ragna Ragnarsdottir
…

In Good Company 2019
Mullu Coffee Table by Ian Felton
…

In Good Company 2019
Home Body Chandelier by Marco Piscitelli
…

In Good Company 2019
Salt Chair by Gregory Beson
…

In Good Company 2019
Aperture Chair by Elyse Graham
…

In Good Company 2019
Pampas Floor Lamp by Bailey Fontaine
…

In Good Company 2019
Maturation Coffee Table by Alanis McNier
…

In Good Company 2019
Negatives Bench by Nick Missel
…

In Good Company 2019
Angler Chaise Lounge by Arcana
…

Mastrangelo, meanwhile, has his sights set on the global stage. "We want In Good Company to be the destination for discovering collectible design." He envisions the platform evolving into a place, both physical and digital, where collectors, interior designers, and architects can discover new talent, acquire limited-edition works, and follow designers' careers. Now that Orlandi has entered the fold, he predicts that emerging collectible designers will soon acquire the staying power they deserve. "Everything with Rossana is fun and playful, so we had a blast, and maybe we'll do it again in the future," he says, hinting at greater things to come, perhaps in her hometown of Milan. "Now that her tastemaker eye has entered the mix, we're making sure the show is here to stay."
"In Good Company" is on view by appointment at Fernando Mastrangelo Studio, 134 Hinsdale Street, Brooklyn, until October 11. Email hello@igc.design for scheduling."