All You Need to Know about Incorporating a Singapore Company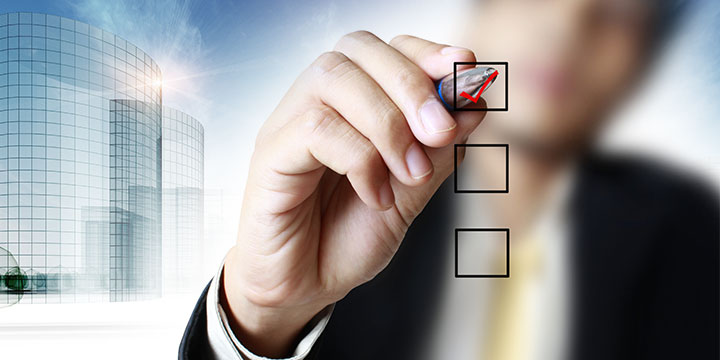 With few natural resources to depend on, Singapore's economic success is largely attributed to its extensive trade networks and government initiatives that have made it extremely attractive for companies to set up in Singapore, regardless of whether they are multi-national corporations ("MNCs") or budding entrepreneurs. Below is the complete guide on Singapore company incorporation.
A Guide to Singapore Incorporation
Notably, Singapore was ranked second in the World Bank's annual survey of 189 economies on the Ease of Doing Business 2021. The World Bank's annual survey considered the administrative burden of the tax system, ease of obtaining utilities and the number of procedures to be completed before a company could be incorporated.
What are the Requirements for Incorporating in Singapore
Before incorporating a company in Singapore, the business owners should first decide on several things and ensure that certain items are prepared prior to incorporation, namely:
Company's desired name
The company's principal activities (the company can select up to a maximum of two)
Company's directors
Company's shareholders
Registered office
Company secretary
Share capital
Constitution Documents
Singpass
Pre-Incorporation Criteria for ACRA Registration
If you want to apply to the Company Registrar of Singapore (ACRA), you will need to prepare for the following incorporation requirements.
At least one (1) Shareholder
A minimum initial Paid-up Capital of S$1
At least one (1) Company Secretary
At least one (1) Local or Resident Director
A local registered address for company office
Company's desired name
There are several general guidelines that business owners should generally observe when selecting a name for their company, such as:
Ensuring that there are no words that can be construed as vulgar or inappropriate;

Usage of national symbols, such as "Merlion"
In addition, certain industries that are overseen by governing bodies due to the nature of their business, such as the provision of medical services, may need approval or referral from the governing authority or society before they can proceed with reservation of the business name. A comprehensive list of the relevant governing bodies is set out in the table below:
Governing Body
When it may be required*
Board of Architects Singapore
The use of the word "architect" in a name or business designation
Council for Estate Agencies
Principal activities involving "Real Estate Agent" or "Real Estate Agency"
International Enterprise Singapore
Names and activities involving "Physical Rubber", "Commodity futures", etc.
Ministry of Defence
Proposed names containing "Military" or "Defence"
Ministry of Education
Establishments functioning as and providing activities of an academic nature
Ministry of Foreign Affairs
Proposed names containing ASEAN
Monetary Authority of Singapore
Proposed names containing "bank" and its derivatives, "Finance Company" and "Finance", "Futures Exchange", "Securities Exchange", etc.
Majlis Ugama Islam of Singapore
RED : How to land a job at Bain? – ForeignAdmits
Proposed names and activities containing or involving "Islam", "Muslim", "Halal" and their derivatives
Singapore Police Force
Activities relating to arms, explosives, ammunition
Singapore Tourism Board
Usage of the Merlion symbol or name
Entities wishing to carry out the business of a travel agent
The Law Society of Singapore
Names and activities containing or involving "Law", "Law Corporation", "LLC", "Legal", "Lawyer(s)", "Advocate(s)", "Solicitor(s)"
Institute of Singapore Chartered Accountants
Names and activities containing "Accountancy", "Accounting", "Audit", or derivatives thereof
Registry of Co-operative Societies
Names and activities containing "Co-op" or "Co-operative"
Ministry of Health
Names and activities containing "hospital", "medical clinic/centre", "dental clinic/centre", "surgery", "medical/clinical laboratory", "healthcare establishment" or any other term or name that implies similarity to these terms
(The table above is extracted from ACRA: List of Referral Authorities)
*Approval is granted at the discretion of the Accounting and Corporate Regulatory Authority ("ACRA") as well as the relevant government body. For the avoidance of doubt, companies should undertake the responsibility of checking with the relevant government body.
In addition, you may check the availability of a company name using our Company Name Check Tool.
Principal Activities
It is also important to decide the principal activities for any Singapore company registration.
The company's principal activities can be chosen from the list set out in the Singapore Standard Industrial Classification ("SSIC"). This is also known as the company's SSIC code. Similar to the company's chosen business name, if the company chooses certain business activities that are regulated, the company's name application may be forwarded to the relevant governing body for its consideration.
Company's directors and shareholders
With regards to the particulars of directors and shareholders, companies should note that it is a requirement that at least one director be locally resident in Singapore. Similarly, the company's registered office should also be based in Singapore.
The local director should fulfill the prescribed criteria that are stipulated in the Companies' Act, namely that he or she:
Is a natural person of sound mind over 18 years of age (i.e. corporations cannot be a director)
Is not an undischarged bankrupt by a Singapore Court or a foreign court
Is not an unfit director of an insolvent company
Is not a director of a company that was wound up on grounds of national security or interest
Has not been convicted of any offence involving fraud or dishonesty
Has not been convicted in Singapore of any offence in connection with the formation or management of a corporation
Has not been adjudged guilty of three or more offences within the last five years in relation to the requirements of the Companies Act
Is not subject to a disqualification order under section 34, 35, 36 of the Limited Liability Partnerships Act
It has been the norm that directors and shareholders have to disclose their personal details, such as their residential address, as part of the incorporation process. This information would then be made available for purchase by the public when they purchase the Business Profile (also known as Certificate of Incumbency in various other jurisdictions) from the Accounting and Corporate Regulatory Authority ("ACRA").
Recognising the need for privacy, ACRA has now introduced the option of the use of an alternate address for each individual. However, the use of this option is limited by the following conditions:
The alternate address cannot be a P.O. Box
Should be in the same jurisdiction as the individual's residential address
Individual must still provide his or her residential address to ACRA
RED : Tính xác suất theo định nghĩa cổ điển như thế nào? – Toán Thầy Định
ACRA takes the provision of false information seriously, and any individual found to have provided a false address will result in ACRA barring the said individual from using the alternate address for the next three years. Hence, companies are advised to be cautious and meticulous when filling out their applications.
Registered Office
For the company's registered office, it should fulfill the following criteria:-
It is open for at least five hours during ordinary business hours on each business day
It should be a physical office address located in Singapore
It cannot be a P.O. Box
There are several options that companies can choose when establishing a registered office in Singapore, such as:
Renting an office space
Opting for a virtual office
Applying for a license to have a home office
If the company does not need to be incorporated urgently, it could consider options (A) and (C). Option (C) in particular, is a relatively lengthy process and may be rejected by the Housing Development Board ("HDB") or Urban Redevelopment Authority ("URA") as residential areas may not be deemed suitable for business operations; or other related factors. Option (B) on the other hand, can be set up in a matter of minutes.
Cost-wise, option (C) would be the cheapest as it does not require the payment of rental. However, administratively, option (B) may make the most sense for most companies as virtual offices often provide complimentary business services, such as receptionist services, mail scanning, and forwarding offices; and even provide professional corporate meeting rooms decked out with teleconferencing and video conferencing facilities.
Company Secretary
Under the Companies' Act, all companies are required to appoint a company secretary within six months from the date of incorporation. The company secretary (who is also considered an officer of a company) assist in the administration of a company and ensure that directors and shareholders are kept well informed of statutory obligations, such as the annual filing of audited accounts and the holding of annual general meetings ("AGM"). If the company only has a sole director, he or she cannot also fulfill the role of a company secretary.
Share Capital
Unlike certain foreign jurisdictions, Singapore has a very low minimum requirement for issued and paid-up share capital of S$1.00; and companies are not required to produce evidence that the minimum share capital is in a bank account. Hence, the setting up of the company's corporate bank account can be done at a later stage, post-incorporation.
Constitution Documents
Constitution documents would refer to the company's memorandum and articles of association ("M&AA"), which will govern how the company is run. Business owners need to be particularly careful before signing and approving the company's M&AA, as it may result in unintended complications for the company at a later date.
Other types of constitution documents that may be unique to a business may be a shareholders' agreement or an employee's share option scheme. Generally, business owners should consult legal advice or a professional's opinion before deciding on sign legal documents.
Singpass
Last but not least, in order for the company to submit the incorporation application to ACRA. A Singpass is an electronic identity that is provided to all Singapore citizens, while foreigners with qualifying FINs can also apply for a Singpass.
With the Singpass, an individual can then lodge the incorporation application to ACRA via its electronic portal known as Bizfile.
Given the various administrative steps provided, it would be prudent for companies to seek a professional corporate service provider's help when incorporating a company, as an experienced corporate service provider can highlight areas of concern that may be unique to the company's businesses and assist with liaising with the government bodies if there are any issues to be resolved.
FAQs about Registering a Singapore Company.
I am a foreigner and want to set up a Singapore company. What are the mandatory legal requirements for registering a Singapore company by a foreigner?
The setup requirements to register a Singapore company are the same for Singaporeans and foreigners. All companies are required to meet the following mandatory requirements:
 Have a minimum of one shareholder. (100% Foreign shareholding is permitted, and the shareholder can be either an individual or a corporate entity)
At least one Singapore resident director. (Singapore residents and foreign resident individuals can be directors of a Singapore company. Corporate directors are not permitted. Singapore resident can be a Singapore citizen, a Singapore permanent resident or an Employment Pass holder, Nominee directors are also permitted for this purpose)
At least one Singapore resident company secretary
Minimum initial paid-up share capital of S$1.00
A local registered address. The address cannot be a PO box.
Incorporate a company in Singapore quickly and easily
Singapore Company Incorporation is the leading force in company registration in Singapore. With a gamut of services including Work Visas & Relocation, Accounting & Taxation, Business Licenses, Company Secretary and Trademark Registration, we are well-positioned to support your business.
Source: https://bloghong.com
Category: en