Best Golf Courses in Naples: 7 Places to Play Like a Pro [2022]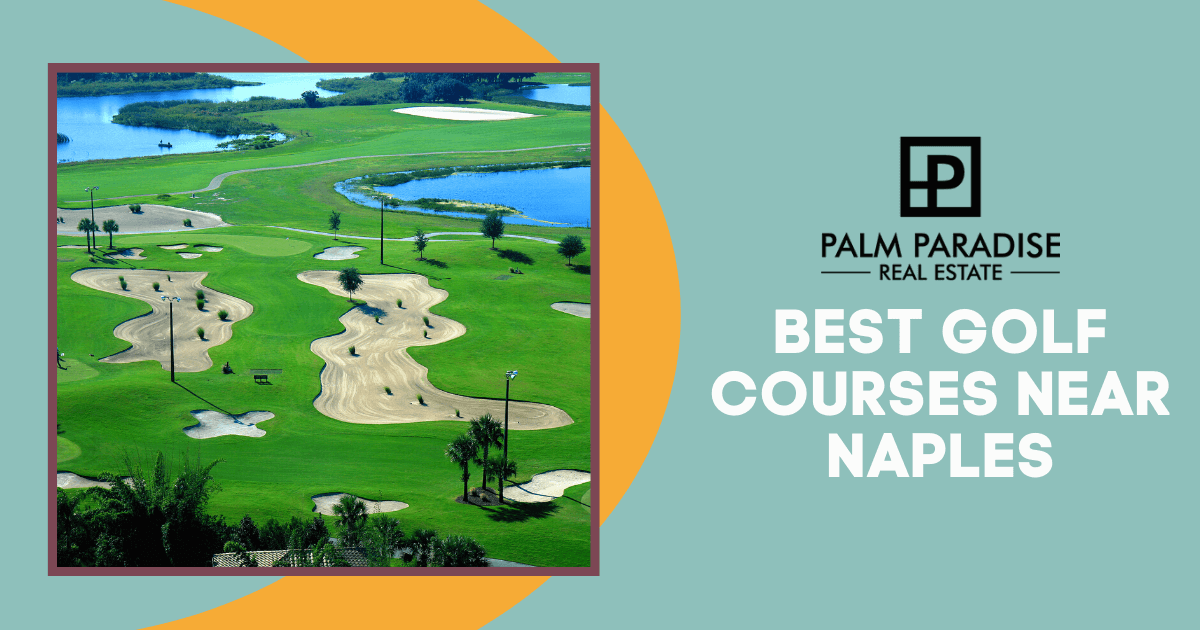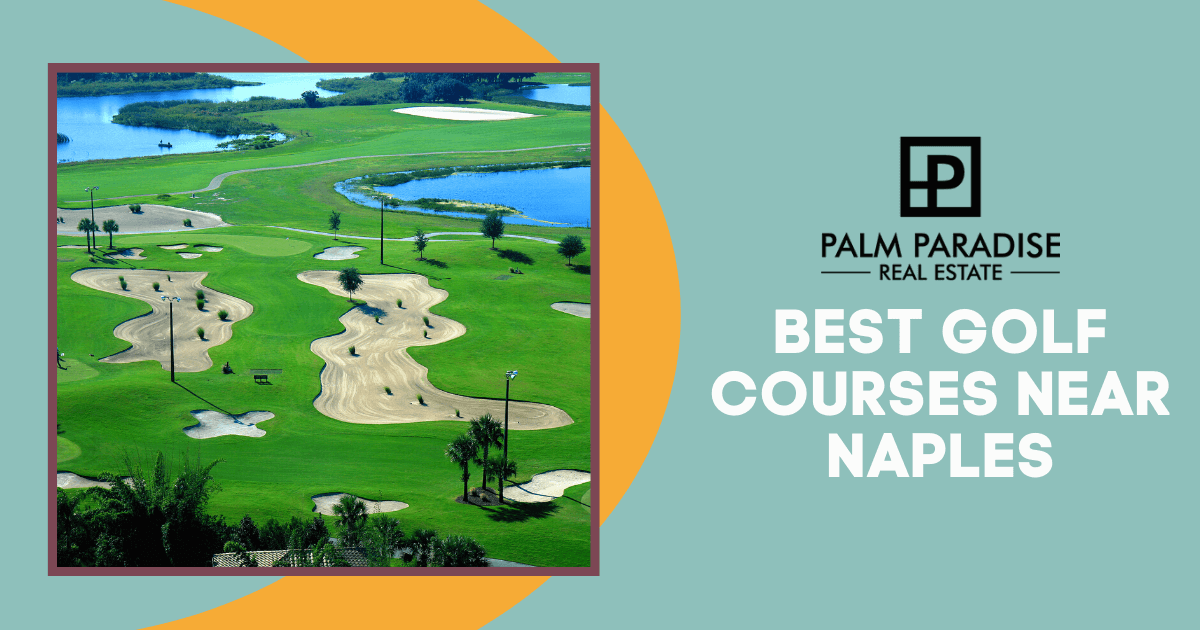 Naples is heaven for avid golfers. Besides miles of pristine beaches, this Floridian city has the highest number of golf courses in the country and is famously known as the world's golf capital, one of the fun facts about Naples. Most of these courses even feature golf course homes, making them more convenient for golf enthusiasts. The city also boasts delightful tropical weather throughout the year, meaning even more time on the green for golf lovers. Grab your clubs and read on to discover some of the best golf courses in the city of Naples.
TPC Treviso Bay
TPC Treviso Bay is an 18-hole golf course located inside the gated community homes of Treviso Bay. The golf course is abutted by the Rookery Bay National Estuarine Reserve, meaning players are treated to scenic, relaxing views all around. At 7,000 yards, the course is massive but is always beautifully landscaped and even features fountains and bridges, making it one of the most scenic golf courses in Naples.
While it was designed for all skill levels, the course can be challenging even for avid golfers, making it more intriguing. It's no wonder it hosted the Champion's Tour 2009 ACE Group Classic tournament.
The 188-acre TPC Treviso Bay course also features spectator mounds, PGA Tour-class designed facilities, and boasts the paspalum Bermuda covering on the greens, one of the finest turfgrass types in the market. Non-golf fans will enjoy the fantastic array of amenities such as tennis courts, a fitness center, a 64,000-square-foot clubhouse with main and grand-dining options, resort-style lagoons, and a pilates studio. Arthur Hills, an award-winning golf course architect, and Hal Sutton, a PGA-Tour consultant, designed the golf course.
TPC Treviso Bay Additional Information
Address: 9800 Treviso Bay Blvd, Naples, FL 34113
Club Type: Semi-private
Tiburon Golf Course
Tiburon is one of the best golf courses in Naples and even has several accolades to show for it. The facility was among the top 25 off-course amenities in the country, #5 among top courses in America in 2021, and ranked #13 for the golfer's choice awards in 2021.
Famous for hosting the annual QBE Shootout, Tiburon has two 18-hole championship courses: Black and Gold. Both were designed by renowned golf player Greg Norman and feature impressive tropical landscaping with wide and tight fairways. Golf enthusiasts get locker rooms, golf carts with an ice-chest and a rake, a well-stocked golf shop for supplies, and an outdoor patio, restaurant, and lounge for relaxation after a round on the greens.
Practice features include a small grass range, a game area with bunkers, and first-class assistance from professional golf staff. The Zone Golf School is also part of the Tiburon Golf Club and offers helpful lessons and golfing tips.
Tiburon Golf Course Additional Information
Address: 2620 Tiburon Dr, Naples, FL 34109
Club Type: Public
Naples Grande Golf Club
Named one of the top 50 golf courses in Florida with a 4.5 out of five-star rating, Naples Grande is a highly sought-after course a short drive away from Naples downtown. It is an 18-hole golf course designed by famous golf architect Reese Jones and features about 7,000 yards, perfect for par-72 courses. The course has well-manicured Bermuda grass and treats players to a scenic experience thanks to its lush landscape of native Florida pine hammocks and cypress trees. It also has rolling fairways, streams, and other water hazards to make it even more challenging and fun.
Besides being one of the top 50 golf courses in the USA and Canada, the Naples Grande course has several other awards, such as the Top 100 Courses in Pace of Play by Golf Digest. It includes amenities like a fitness and spa center, tennis courts, fine dining, and four-star accommodation options at the Naples Grande Beach Resort.
Naples Grande Golf Club Additional Information
Address: 7335 Premier Dr, Naples, FL 34105
Club Type: Private
LaPlaya Golf Club
LaPlaya Beach & Golf Resort is a private 18-hole golf course with approximately 6,902 yards and five sets of tees to accommodate golf players of all skill levels. The course was artfully designed by Bob Cupp and features rolling fairways and native landscaping. It winds around 14 lakes and other water features that make every round worth the effort. It is a coveted golf course resort and has won accolades such as the 2018 Florida's best golf course award.
LaPlaya offers a driving range, putting greens, and chipping greens for practice. Golfers also enjoy relaxing at the casually elegant clubhouse and the range of supplies available at the golf shop. Other amenities offered include a beverage cart, restaurant, bar, and snack bar.
LaPlaya Golf Club Additional Information
Address: 333 Palm River Blvd, Naples, FL 34110
Club Type: Private
Lely Resort Golf & Country Club
For a golfing experience with multiple courses, Lely Resort Golf & Country Club is the best place to go. The facility features three 18-hole golf courses: Flamingo Island, Mustang, and The Classics.
The Mustang course is challenging and features gently sloping fairways with 12 lakes and bunkers. The Classics course designed by Gary Player features rolling fairways, multiple water features, and lush tropical vegetation. The Flamingo Island by Robert Trent is the most famous course at Lely Golf & Country Club. It offers 7,095 yards and is typified by heavy sculpting, multiple teeing stations, expanded greens, and water features.
Amenities offered at the Lely Golf Club include beautifully designed clubhouses, delicious grilled dishes at Sam Snead's Oak Grill & Tavern, two golf practice facilities, a grass driving range, two practice putting greens, and even a chipping green complete with bunkers.
Lely Resort Golf & Country Club Additional Information
Address: 8004 Lely Resort Blvd, Naples, FL 34113
Club Type: Both public and private
Hibiscus Golf Club
Although the Hibiscus Golf Club was built in 1969, it's still splendidly conditioned. It has wide fairways, sand bunkers, and plenty of water features to increase the difficulty and make the game more pleasurable, especially for avid golfers. It's an 18-hole public golf course with a par-72 course and a slope rating of 25, offering 6,540 yards from the longest tee. Tree-lined fairways with wide, flat landing zones dot the landscape.
With four sets of tees, a driving range, and pitching greens, new and amateur golfers have multiple opportunities to improve their golf game and later catch up with golf friends at the 8,000-square-foot clubhouse. The Pro Shop offers a wide variety of golfing accessories at fair prices, so golfers don't have to look elsewhere.
Hibiscus Golf Club Additional Information
Address: 5375 Hibiscus Dr, Naples, FL 34113
Club Type: Public
Eagle Creek Golf & Country Club
Eagle Creek Golf & Country Club is one of the best golf courses in Naples and throughout Florida. It has hosted countless tournaments over the years, including 2019's only local qualifier for the US Open and Florida's men's senior State Golf Association Championship.
The course is also annually rated among the best in the state and has countless awards to its name, such as Best Golf Course by Gulfshore Life Magazine in 2018 and 2019. It has a state-of-the-art set course designed by expert architect Larry Packard and renovated to enhance its form by highly rated architects and golf players like Ken Venturi.
The golf course is on a small, private gated community of luxury villas, condos, and single-family homes. It features six sets of tees, 18 holes, and winds through cypress and pine forests, fairway bunkers, and water features.
Skilled players will enjoy the final four holes as they're characterized by tight landing fairways, water hazards, and other features that make getting a win more difficult but worthwhile. Besides golfing, members can also enjoy fine dining at the Belfry Restaurant on-site or an assortment of snacks from the snack bar. The facility also hosts weddings and offers golf coaching to new enthusiasts.
Eagle Creek Golf & Country Club Additional Information
Address: 11 Cypress View Dr, Naples, FL 34113
Club Type: Private
Planning a Visit to Naples Golf Courses?
Taking a trip to a golf course is one of Naples' best outdoor activities and is on the shortlist of the best things to do in Naples. The city offers multiple options, whether looking for the best public golf course or a private one. As the golfing capital of the world, Naples prides itself on more than 100 well-manicured golfing greens perfect for both amateurs and avid golfers. Some of these courses are part of gated communities and feature well-designed golf course homes, which add convenience and pleasure.