Best Orlando Restaurants According to Local Food Writers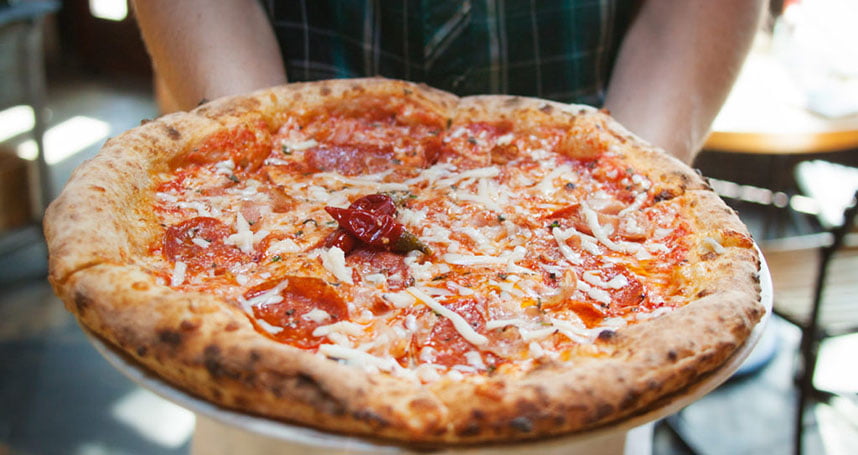 Have you ever wished you could know exactly what the top Orlando food writers and critics deem as the best Orlando restaurants? Lucky for you, we did all the work for you! We've compiled a thorough guide to the best Orlando restaurants according to local food writers, so start making that foodie bucket list.
This Post: Best Orlando Restaurants According to Local Food Writers
Updated July 2022 by Dani Meyering
For nearly a decade, Kendra Lott has served as Publisher of Edible Orlando magazine, an indispensable guide for people who are passionate about local food, chefs, farmers, food artisans and the bounty in our own Central Florida backyard. Learn more at www.edibleorlando.com.
Reyes Mezcaleria – The menu is loaded with creative cocktails and plenty of regional Mexican dishes good for sharing, and the cozy/cool décor will make you want to go home and redecorate.
Rocco's Italian Grille – Every dish on the menu is likely one you've heard of or maybe even tried before, but probably not as good as they make it at this charming Winter Park classic.
The Ravenous Pig – The Pig has been serving up Florida ingredients for a decade and there are always exciting new things to try in their recently revamped location. Look for monthly pig roasts, a changing roster of seasonal specials and collaborative dinners with local chefs.
Lee & Rick's Oyster Bar – Who knows if oysters are an aphrodisiac, but eating them by the bucket in a restaurant that looks like a Lego boat and then flinging the shells into a trough sure is.
RELATED: Best Seafood Restaurants in Orlando
Christina is a freelance food and travel writer on a mission to find the best local eats and #MakeSomedayHappen one delicious bite, sip and trip at a time. As creator of GoEpicurista.com, voted best local blogger by Orlando Magazine readers in 2017, and contributor to print publications like Orlando Sentinel's Signature Magazine, she shares her best restaurant picks, foodie events, entertaining tips, dining and dream travel experiences to inspire you to get together with friends and do all the fun things on your 'someday list'.
www.goepicurista.com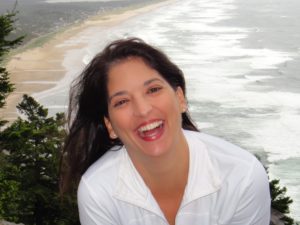 Bull & Bear at Waldorf Astoria – Classic tableside preparation of cocktails, Caesar salad, flaming lobster on a spit, and carving of 32oz dry aged tomahawk rib eye plus attention to every detail will have you swooning at this iconic steakhouse in the Waldorf Astoria Orlando Resort.
Victoria & Albert's – Picture perfect multi-course pairing dinners with service fit for a royal is a luxury splurge worth every penny for that extra special occasion date at Disney Grand Floridian Resort and Spa. Reopening July 28, 2022
Ravello at Four Seasons – Impeccable service and elevated Italian comfort food like wood-fired pizza, herb grilled chicken, fresh-made pastas and gelato from Executive Chef Fabrizio Schenardi.
Wine Bar George – Taste over 40 curated wines from around the world served by the glass, nosh on tapas style plates like and gorgeous charcuterie and cheese boards all while enjoy a casual atmosphere reminiscent of being in a winemakers home, even though you're in the middle of Disney Springs. Being able to chat with owner and local master sommelier George Miliotes is a real treat for the wine aficionado. Craft cocktails and frozen wine slushees are also a must try!
Tapa Toro – Travel to Spain at Tapa Toro with dazzling flamenco dancers, sangria and phenomenal paellas made directly in front of you at the Paella pit then take a ride on The Orlando Eye.
Restaurant critic for the Orlando Weekly since 2006 and author of Gourmet Breakfasts for the Genius.
Kai Asian Street Fare – Kai's Korean-fried wings are absolutely epic and you won't find better ramen — tonkotsu, paitan, tsukemen, mazemen, you name it — anywhere in the state.
Kabooki Sushi Sand Lake – Chef/owner Henry Moso's omakases are as seductive and sultry as the space of Kabooki's Dr. Phillips oupost.
Ravenous Pig – One of the few restaurants gastronomes outside of Orlando have heard about, and rightfully so.
Kadence – The minimalist Japanese restaurant in Audubon Park offers one of the finest dining experiences in the city with traditional (and impeccably presented) omakases.
Jaleo – José Andrés is one of the biggest names in gastronomy right now and Jaleo matches the man's grandeur. The menu highlights Spain's regional diversity in postmodern fashion.
Susuru – All the manga paraphernalia and 1950s-era Japanese nostalgia can't distract from some of the best yakitori you'll find in the city.
Tori Tori – The fresh-faced kid on the scene is really a bar serving an eclectic array of Japanese pub grub. Drinks are baller too.
RELATED: Places to Enjoy an Orlando Omakase Chef's Table
RED : Home – Village Greens
An Orlando freelance food and wine photographer and writer, Lisa can be found blogging at TasteCookSip.com. Lisa loves to shine a light on the wonderful food being made throughout Orlando's local neighborhood gems, fine dining restaurants, and the attractions. An eight-time Epcot International Food & Wine Festival presenter, find Lisa demystifying wine and creating delicious pairings around Orlando. Drink life up with Lisa at @TasteCookSip and @WineChix on Instagram and Twitter.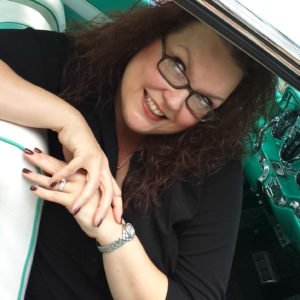 Bull & Bear at Waldorf Astoria Orlando – Prepare for a sumptuous dining experience at Bull & Bear located within the Waldorf Astoria Orlando. Start your meal with a new tableside cocktail for a deliciously engaging experience while you make your meal selections. For starters, consider the Lobster Bisque which is poured tableside atop a delicate poached lobster medallion. We savored every spoonful. Steak lovers should not pass on the thirty-two day dry-aged Tomahawk for two, Black Angus Filet Mignon or Wagyu Sirloin steak. Don't overlook the fish options, as the Pan Seared Black Cod on Black Venus Rice Risotto is an elegantly executed and plated dish. At Bull & Bear service is impeccably attentive, yet unobtrusive. Choose to make any meal a celebration with the perfect wine pairing curated by the sommelier available by the bottle or by the glass. (Vegetarian and Vegan menu options available.
Reel Fish Coastal Kitchen & Bar – Fresh, sustainable Florida and Gulf seafood is the focus of this aptly named Winter Park restaurant. This contemporary fish-camp inspired eatery won my heart with the Smoked trout dip and their updated take on Oysters Rockefeller. For lunch try the Grouper Rueben sandwich, Oyster or Shrimp Po Boy, Reel (beef) burger or Shrimp and Avocado Louie salad. For dinner, one of the fish and seafood platters or the Shrimp & Cheese Grits- which gets a "put an egg on it" upgrade for Saturday and Sunday brunch. Weekday happy hour offers tasty beverages and bites, including freshly shucked oysters, fish tacos and peel & eat shrimp.
Hunger Street Tacos – Start at the top of this menu and work your way down! The authentic Mexican street tacos are addictive and the quesadillas are nicely cheesy with plenty of fillings. From the tender brisket to the Squash blossoms, it's a party in your mouth! Cheese lovers, order the Chicharron de Queso, a Seared Gouda cheese crisp, served with both guac and salsa- then prepare for your world to be rocked. (no meat, this Chicharron is all crispy cheese!) And, save room for dessert. The classic flan is beautiful and the Xocoflan, (a layer of chocolate cake topped with a layer of flan de queso) was delicious. Cheers to a nice selection of regional craft beers and seasonal sangrias (Vegetarian and Vegan options available.)
For nearly three decades Scott Joseph has covered Orlando's dining scene as the restaurant critic for the Orlando Sentinel and is now behind the popular food blog, Scott Joseph's Orlando Restaurant Guide. Scott has reviewed literally thousands of restaurants in Orlando and has created a terrific online resource for restaurant news and reviews. Learn more at www.scottjosephorlando.com.
Kres Chophouse – One of downtown's tonier atmospheres, Kres's dining room allows for quiet conversation.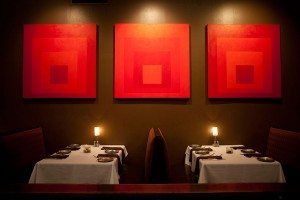 Victoria & Albert's – This is definitely a special-occasion splurge sort of place, but low lighting, a harpist and some of the finest dining in the country make it a romantic must.
Enzo's on the Lake – This old converted house has been one of the area's most enduring restaurants for decades, and a go-to spot for proposals and anniversaries.
Chez Vincent – You can have dinner in the quiet dining room then stroll next door to Hannibal's for an after dinner drink and perhaps some live music.
Hamilton's Kitchen – At the Alfond Inn, Hamilton's is within walking distance of Park Avenue.
Journalist Rona Gindin writes about Orlando restaurants and travel for national and local magazines, guides and websites, and blogs about her favorites at www.ronagindin.com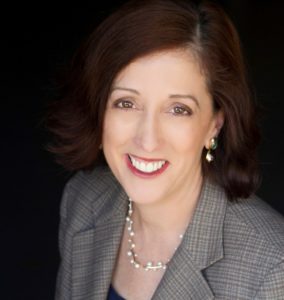 Prato – It's hard to choose a favorite from Park Lights Hospitality's three restaurants. I landed on Prato because I'm drawn to its hand-crafted pastas with unusual flavors, it's creative yet hearty appetizers – including the campagna salad with rosemary almonds, which I split every single visit, and a small but excellent array of entrees and desserts. The casual atmosphere is a bonus, especially when I snag a booth. But you can't wrong with Luma on Park or Luke's either.
The Tennessee Truffle – The ambiance is more diner than divine, but that's part of the charm. Chef Nat Russell is all about the food, and he transforms Southern classics into ingenious treats. I mean, Nashville hot quail? Chocolate gravy biscuit with smoked salt and chocolate gravy. This place is pure culinary indulgence.
Kadence – I feel like I'm in a big vibrant city when I dine at Kadence. It's chef-owners prepare multi-course omakase menus quietly and expertly as a handful or two of diners look on. This is as on-trend as Orlando has to offer.
Sushi Pop Winter Park – Most sushi in town ranges from meh to cookie cutter, and Sushi Pop goes miles beyond that. Chef-owner Chau Trinh offers an out-there selection of raw fishes, as well as familiar ones, and he flavors cooked items in extremely unusual (and tasty) ways. This is Japanese food for adventurous, quality-oriented diners.
Jaleo – Jaleo is nothing short of exciting. Its Spanish fare is served in a colorful, polished atmosphere. It's a winner from the decor to the tapas and desserts.
The Dinner Party project is all about gathering people from all walks of life together over great food & drink & interesting conversation. There is a little bit of magic that happens around a dinner table, especially when shared with strangers. Their goal is to help people feel more connected and known by sharing a meal with others. Learn more at www.thedinnerpartyproject.co.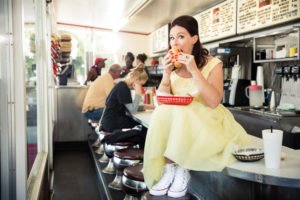 Black Rooster Taqueria – Hands down best guacamole in town in a festive Mexican atmosphere.
Ocean Prime – Amazing Fine Dining. They have a Truffle Mac & Cheese that is worth eating at least once a day.
DOMU – Is my favorite ramen in town, my favorite restaurant in general actually. From their incredible cocktail menu, to wanting to eat every single thing on the Menu to the beautiful setting, they really offer a wonderful experience.
Tori Tori – Maybe perhaps the MOST artfully decorated spot to eat and drink in Orlando. You won't want to leave the green velvet banquettes and the small plates and cocktails are delicious!
Hawkers – GREAT Menu is where I'd start. It's a great option for a late night Happy Hour eats. Plus their staff is lovely and feels like they actually enjoy working there!
Publisher of Orlando on the Cheap, Laura is a native Floridian and Orlando resident since 2006 who strives to live the good life on less. She's always planning on-the-cheap experiences, from creative date nights with her husband to exciting family adventures. She enjoys discovering local gems and quirky dives, going on play dates with her two girls, boating along the Halifax River, and traveling as much as possible. Laura graduated with a degree in communications from the University of Florida and has 13+ years of experience marketing unique brands. She's even appeared as a marketing expert on the Travel Channel's hit show, "Hotel Impossible." Learn more at www.orlandoonthecheap.com.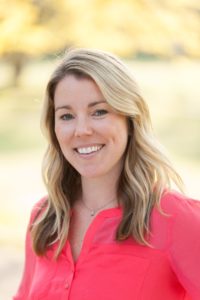 RED : Online Digital Service Tools | Travelers Insurance
Hollerbach's Willow Tree Cafe – It's not uncommon to be greeted by Theo Hollerbach with a Das Boot of beer at this authentic, family-owned German gem in downtown Sanford serving generous portions of traditional sausage, schnitzel, sauerkraut, and brew in big glass mugs.
Yellow Dog Eats – Whether you are craving a hearty meal or the hair of the dog, Yellow Dog Eats will cure it all with huge, mouth-watering sandwiches, cold beers on tap and a friendly, laid-back staff.
Lee & Rick's Oyster Bar – Belly up at the no-frills, slurp-and-toss bar to order a bucket of fresh oysters that the bartender will shuck and serve directly to you with all the customary side fixings.
Pig Floyd's Urban Barbakoa – Seriously addictive, this counter-service restaurant boasts plenty of unique options including a pork belly taco, the Big Floyd brisket sandwich and a must-order: the grilled Mexican street corn.
4 Rivers Smokehouse – There's a local cult following for this Texas-style BBQ joint, but don't let the long lines stop you from filling your belly with delicious comfort food like smoked brisket, pulled pork, sweet potato casserole, baked beans and jalapeño corn bread.
Founded by Florida native Ricky Ly, TastyChomps.com is a food and restaurant blog dedicated to finding culinary adventures throughout Central Florida and around the world. His first book, Food Lovers' Guide to Orlando: The Best Restaurants, Markets & Local Culinary Offerings (Food Lovers' Series) is available on Amazon.com and BarnesandNoble.com. Learn more at www.tastychomps.com.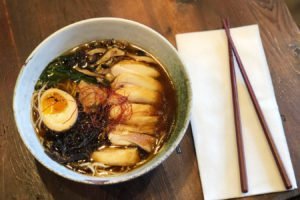 Reyes Mezcaleria – Founded by husband and wife team Jason and Sue Chin (of date night favorites The Osprey Tavern and Seito Sushi in Baldwin Park), Reyes Mezcaleria is a gorgeous take on classic Mexican cuisine, located just north of downtown Orlando. Nosh on the delightfully grilled corn elotes to the tender beef cheek sopes, and pair it all with some lovely mezcal from their extensive list.
DOMU – This ain't your college instant ramen. With house made noodles, Domu delights with a sophisticated and authentic take on the Japanese street food favorite like the Richie Rich, a pork tonkotsu based ramen. Try the crispy, crunchy KFC (Korean Fried Chicken) wings as a starter. Make sure to get there early to saunter around East End Market before dinner to sample some of Orlando's best food purveyors from artisanal breads to cold brew coffees and more.
Viet-Nomz – This small hipster dive is Vietnamese food brought to the second generation with dishes like the Vietnamese street tacos filled banh mi style and the pork belly bao. Don't miss their addictive Vietnamese coffee here, too.
Yummy House – One of the best Cantonese Chinese restaurants in town, Yummy House is true Chinese comfort food. Try the Mandarin pork chops, roast duck, yeungchow fried rice, and the scallops in XO sauce here, and then work your way around the extensive menu.
King Cajun Crawfish – Whip out those paper napkins and let the good times roll – it can get a little messy here eating the Cajun style seafood. Try the shabang sauce on your crawfish, shrimp, and crab – it's a unique blend of citrus orange, garlic, butter, and spices all lathered up. The oyster and shrimp poboy sandwiches are also a great choice here.
Brooke's greatest passion is travel, and you'll frequently find her hitting the road with her husband and two children. While weekends are often spent exploring day destinations in all corners of the Sunshine State, she loves to travel further afield whenever possible. When she's not checking out the latest local hot spots and hidden gems, you're likely to find her in front of her laptop, coffee in hand, writing to her heart's content.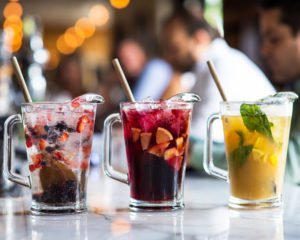 Plancha at Four Seasons – I really like Plancha at Four Seasons. Their burger with chorizo is amazing, and opt for the yucca fries on the side. For dessert, stroll over to Lickety Split for gelato.
California Grill – California Grill is a beautiful spot for a special occasion, with views that can't be beat.
Bulla Gastrobar – Their shareable plates and sangria can't be beat. Don't miss the tuna tartare!
bartaco – Nothing beats sharing tacos and margaritas with your honey, and the space is simply gorgeous.
Feature image credit: Stephanie Patterson
Source: https://bloghong.com
Category: en