Check Out the New Sunday Brunch Menu at Mida
Check Out the New Sunday Brunch Menu at Mida
After two, pasta-filled years in the South End, chef Douglass Williams is finally opening for the best meal of the week.
This Post: Check Out the New Sunday Brunch Menu at Mida
Devoted foodies and restaurant newbies love The Feed. Sign-up now for our twice weekly newsletter.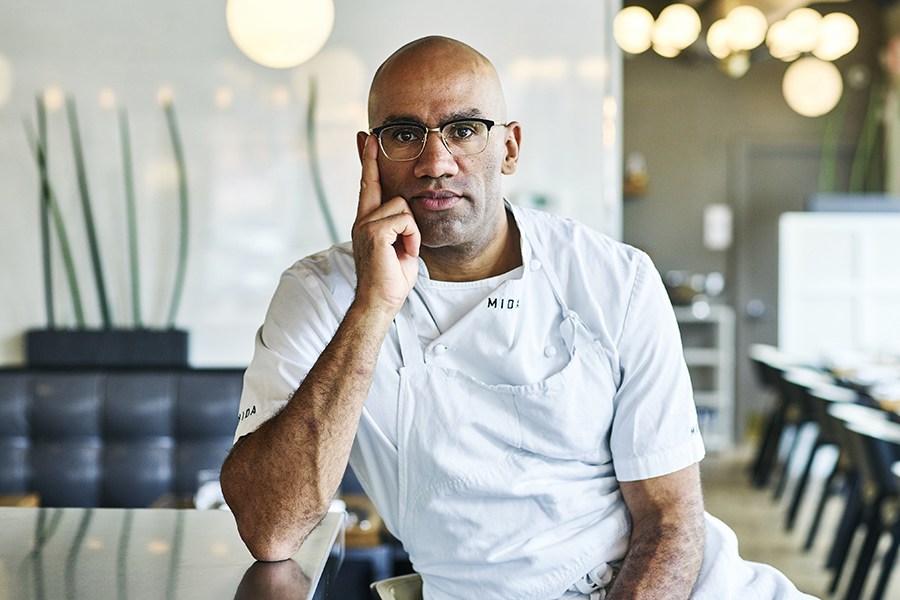 There are now three more hours every week to check out one of the best restaurants in Boston: Mida opens for Sunday brunch for the first time starting this week. The two-year-old ownership debut from chef Douglass Williams, Mida landed at No. 25 on Boston magazine's recent list of must-eat dining destinations for its bold flavors and attentive service. The new brunch menu, led by Williams and chef de cuisine Peter McGough, builds on Mida's Italian inspiration while also meeting South End brunchers where they're at with riffs on quintessential Sunday morning fare and drinks.
Shakshuka at Mida, for example, uses the sweet tomato sugo, all'amatriciana, which coats bucatini by night; and the egg-and-cheese bagel can be bolstered by crispy prosciutto instead of regular ol' bacon. House-made pasta isn't just for dinner, either: Carbonara, a classic sauce of emulsified eggs and salt-cured pork, is basically made for brunch. Sweeter options include lemony, mascarpone-topped pancakes. Check out the full menu below.
RED : Top 10 foods to try in South Africa
Sunday brunch at Mida begins Sunday, Dec. 2, and continues every week from 10:30 a.m.-2 p.m. Reservations are available during the new brunch service, and Mida reopens for Sunday supper at 5 p.m.
782 Tremont St., Boston, 617-936-3490, midaboston.com.
Source: https://bloghong.com
Category: en