Dreamcatcher Company
2019–present

2012–2019

2009–2012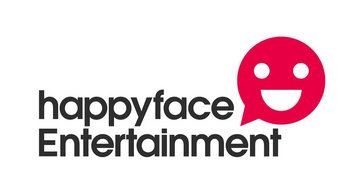 Names
Other name(s)
Happyface Entertainment (2009–2019)
Pungnyeon Entertainment (2008–2009)
General information
Type
Private
Founded
August 15, 2008
Founder(s)
Lee Joo Won
Location
Seoul, South Korea
Key people
Lee Joo Won (CEO)
Subsidiaries
HF Music Company
D1CE Entertainment
Distributor(s)
Genie Music
Website
Website
Dreamcatcher Company (드림캐쳐 컴퍼니) is a South Korean record label and entertainment agency.
History
Founded in 2008 by Lee Joo Won[1] the company was originally known as Pungnyeon Entertainment (풍년 엔터테인먼트) before changing its name to Happyface Entertainment (해피페이스 엔터테인먼트) on January 23, 2009. [2] On May 4, 2011, the company merged with YWHO Enterprise.[3]
On February 13, 2019, it was revealed by JiU during Dreamcatcher's showcase for The End of Nightmare that the company had changed their name to Dreamcatcher Company to show support for their group.[4] Their new name was registered and legally changed on February 15, 2019.[5]
Subsidiaries
D1CE Entertainment

HF Music Company
Artists
Groups
Actors and actresses
Producers
Former artists
Groups
Soloists
Kim Young Jae

(2008-2014)

MIIII

(2011-2017)

Ben (2011-2017)
Nassun (2008-201?)

Nam Hyun Joon

Park Aeri
Actors and actresses
Yeon Mi-ju (2014-?)
Kim Ji-sung
Producers
References