EVERYTHING Keto at Publix in 2022 (Bread, Snacks, Desserts & More!)
Whether you are on a ketogenic diet or simply cutting down carbs, I've got you some fantastic keto finds from Publix!
This Post: EVERYTHING Keto at Publix in 2022 (Bread, Snacks, Desserts & More!)
Sure, you can have meat, cheese, and avocadoes all you want. But things start to get boring pretty soon! That's when you enter a supermarket only to find out that you don't even "belong" there. Every aisle is filled with attractive packaging that says "no added sugar" but you simply flip the packet and it has well over 15g of carbs (LOL!).
But don't you worry at all! I've done my research and brought you the best keto snacks available at your nearest Publix store.
Here's what you'll find in this article:
Keto Snacks at Publix
Keto Friendly Bread, Buns and Wraps at Publix
Frozen Keto Meals at Publix
Low-Carb Desserts & Ice Cream
I particularly love Publix stores because of their hygiene levels and the super-friendly staff! They don't just stock other brands, but also have a wide range of their in-house brand "Publix" products.
Did you know? It's one of the rare grocery stores that have over 1,000 locations within the United States!
Sadly, there aren't any Publix stores near my house. So I always relied on Safeway for my monthly keto fix. But recently one of my readers (Julia) asked me to do a keto grocery haul for Publix, and I instantly agreed.
Thanks to her, I discovered some great keto finds which I'll continue to keep ordering online!
This guide is split into two parts. The first half of the article contains all the keto snacks, bread, desserts, etc. And the second half goes through the grocery keto items you can find at Publix.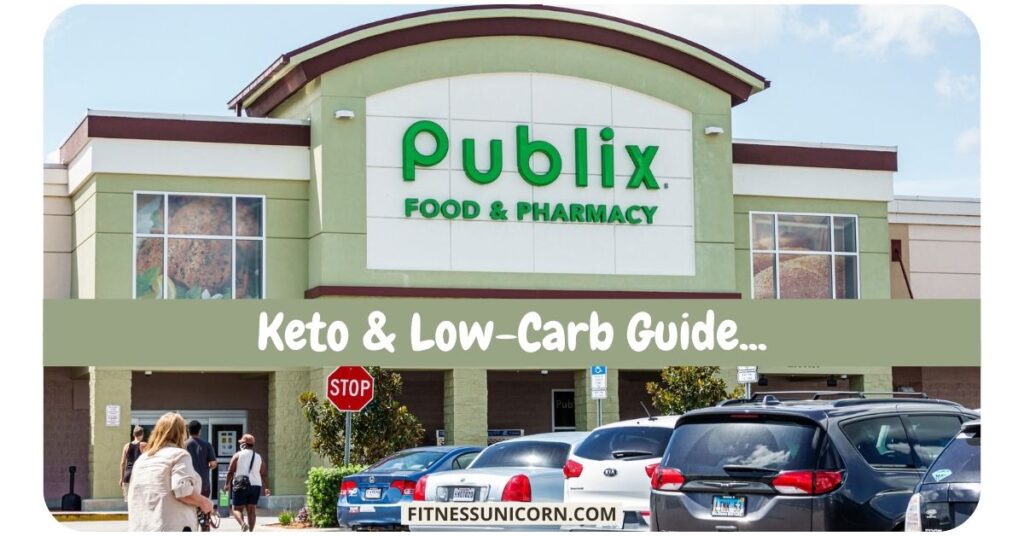 Tired of searching whether certain foods are keto? Download my keto cheat sheet with 210+ keto-friendly foods!
This post may contain affiliate links, which help keep this content free. (Full disclosure)
Keto Bread at Publix
Most of us think that we need to completely give up bread on the keto diet! While this might have been true a decade ago, things have changed a lot in recent years.
For bread junkies like me, there are plenty of low-carb options available that easily fit into the keto carb limit. Low-Carb bread at Publix contains fiber and other ingredients that do not raise your blood sugar and hence keep you in ketosis.
Nature's Own Life Bread
With 6.5g net carbs per slice, this is one of my favorite low-carb bread options at this store. The honey-wheat bread contains just 40 calories, making it ideal for even your non-keto family members!
Another reason we love this bread is that it is free from artificial preservatives, colors, flavors, or high fructose corn syrup.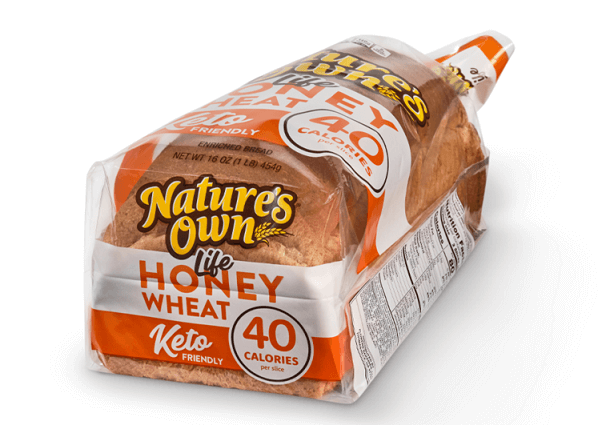 Base Culture Keto Bread
Base Culture uses Arrowroot flour and golden flax to provide a nutty taste without increasing any carbs. Publix offers this gluten-free keto bread that is 100% paleo, and free from soy and dairy.
Each slice has 4g net carbs, which means you can now enjoy delicious sandwiches even on the keto diet!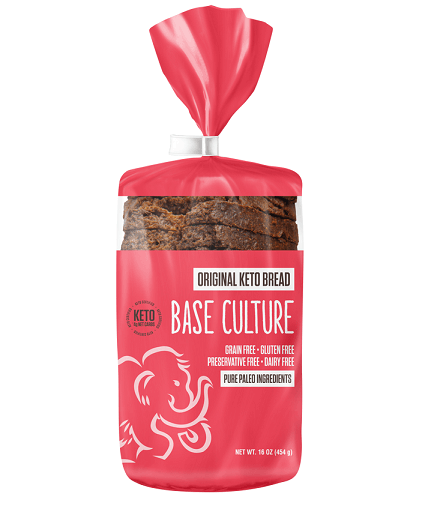 Arnold® Superior Keto Bread
Give this a try for your next BLT sandwich, and you won't regret it! Arnold keto bread is made with sunflower flour which makes it so low in carbs. You get just 3g net carbs in a single slice, which makes it extremely keto-friendly.
Keep in mind that it has a lot of fiber (8g), which can sometimes cause uneasiness in the stomach.
RELATED: 14 BEST Las Vegas Keto Bakeries (Low-Carb Delights!)
Sola Bread Sweet Oat
How about a sweet-tasting bread that has even fewer carbs? I'm not even joking!
Sola's sweet oat bread contains just 3g net carbs in a single slice. It is flavored with the natural sugar-free sweetener – Erythritol. Other ingredients include sunflower kernels, oat fiber, and flaxseed meal which make it a healthy keto breakfast.
Base Culture Keto Buns
You can find these cute little keto buns at Publix that have a tiny amount of net carbs. Keto BBQ is now a frequent thing in my house, thanks to these dinner rolls!
A word of caution though, never have a full bun in a single serving. It has a whopping 21g of fiber which won't go down so well (literally!)
ALSO READ: Keto-friendly options at Flower Child
Publix Keto Wraps
La Banderita Carb Counter Wraps
These 8″ wraps are made with fiber and whole wheat flour that keep the carbs to a minimum. A single wrap has 5g net carbs, 5g protein, and a mere 80 calories. Say hello to keto-friendly burritos, tacos, and quesadillas!
Mission Carb Balance
Mission's carb balance range is a blessing to those on keto! Their variants contain anywhere between 2-5g of net carbs, giving you the freedom to choose.
Tip: Craving some keto-friendly tortilla chips? Cut these wraps in a triangle and then fry them until golden crisp!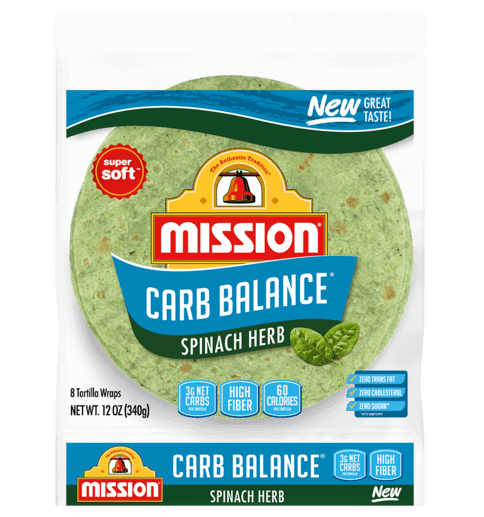 Ole Xtreme Wellness Keto Wraps
If you are really hungry, these 10″ fiber-rich wraps make a great keto lunch. Tortillas are the most versatile food I've ever come across. Roll them up in some meat 'n cheese or have them in your meals as a bread/rice replacement. Each wrap has 7g net carbs.
I would give it 4 out of 5 stars only because it has a little too much fiber (17g). Another bonus point is that you get good fats (Omega-3) in every serving.
Tumaro's Carb Wise
Tumaro's keto wraps are really thin, which is why they won't feel like "cardboard" like others. What's surprising is that they don't even break so easily, and can hold your veggies right in place.
They come in different variants but the multigrain wraps are the most keto-friendly. Tumaro's wraps have a pretty long shelf life when stored frozen, so you can also buy in bulk.
Keto Snacks at Publix
Quest Chips
Any keto grocery haul is incomplete without the Quest Tortilla-style chips! These keto chips at Publix are baked (not fried) which means you don't have to deal with cheap hydrogenated oils. Each bag has 4g net carbs and a whopping 19g protein.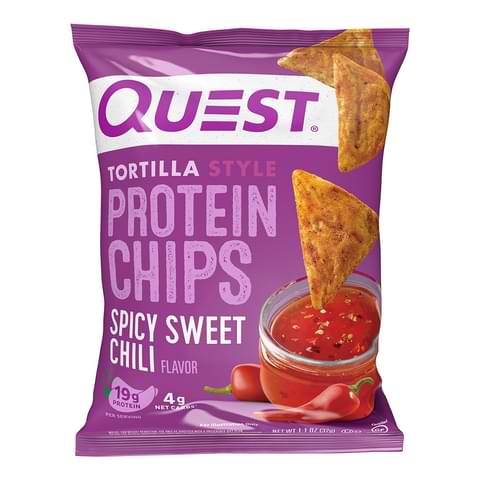 Forget what you think about "healthy" chips, these are utterly delicious in a crunchy way. My diabetic father has been enjoying these even before I jumped on the keto wagon.
Doctor in the Kitchen Flackers
These keto crackers at Publix are exactly what a modern consumer needs. Well, they tick all the boxes you can think of! They are Gluten Free. Paleo. Vegan. Kosher. and also quite low in carbs.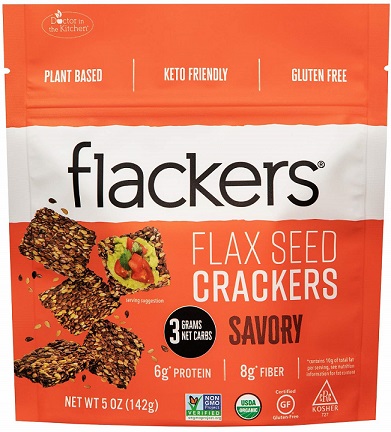 RED : La Terraza Mexican Grill | Williamsburg
A single serving has just 3g net carbs, giving tough competition to other brands in the niche! Pair it with some fresh cheese and you are golden. My personal favorite is the ripened tomato and basil flavor.
Munk Pack Granola Bars
Your sweet tooth has few options on the low-carb diet, and these keto granola bars at Publix are a must-try!
This sweet and chewy snack bar is highly satisfying with just 2g of net carbs. Well, it has 12g of carbs but 4g is fiber, 5.5g is Allulose (which isn't considered as carbs on keto), and the remaining 0.5g comes from added glycerin.
Buy the 6-pack or the 12-pack and save your hard-earned money.
Sauerkraut
These crunchy little krauts are rich in probiotics and nutrients, along with being super keto-friendly. Even a tiny serving is enough to add that extra flavor to your boring meals, especially when your life revolves around fat, meat, and cheese!
Fermented foods like sauerkraut have several health benefits including an improved immune system, reduced inflammation, etc.
Publix has several brands offering sauerkraut but my favorite is the Cleveland Food's Kraut packets. I particularly love their Beet Red which comes with nitric oxide (boosts your fat burn).

Kite Hill Yoghurt – Dairy Free
Kite Hill's plain yogurt is made with almond milk which ensures you get the minimum carbs. Since dairy milk has a lot of lactose (milk sugar), this is your go-to yogurt fix on the keto diet.
It has an excellent fat-to-carb ratio for a low-carb diet. Use it in your smoothies or as a dip with your celery sticks (possibilities are endless!)
Quijote Chorizos
These sausages are the perfect party snacks, and I often enjoy them during movies. Keep in mind that the sauces can often drizzle down to your hand (and your shirt, too). It also pairs extremely well with cauli rice and other keto food.
Tip: The sausage comes wrapped in thin paper which is almost invisible. Remove it so you don't have to digest cellulose, lol.
Smoked Meats
Be on the lookout for fresh smoked meats by local brands within your area. But if you can't find one, you can go with the bigger brands like Kiolbassa.
I love their juicy smoked links, especially the Roasted Garlic Smoked Sausage. It's a handmade blend of premium beef, pork and spices smoked over hardwood.
Good Culture 3g
This is flavored cottage cheese which can also be your dessert replacement on the keto diet. It has 3g sugar (4g net carbs in total) which isn't something to boast on keto, but much better than any other desserts out there!
Peach, strawberry, blueberry, pineapple, are some of the flavors of this cottage cheese dessert. And each pack has just 100 calories, making it an ideal dessert whether you are on keto or not.
Birch Benders Keto Pancakes
Just add water to this packet, and you have the perfect keto-friendly, gluten-free pancake batter right in front of you. No need to add any milk or eggs.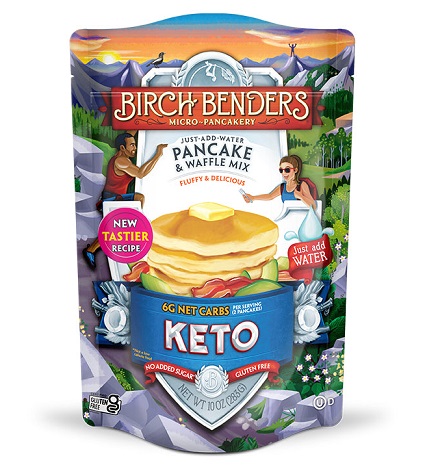 Each bag makes 16 average-sized pancakes, which is a good bang for your buck! A single serving (2 pancakes) contains 5g net carbs, 9g protein, and 5g of fiber. It's the ingredients like almond flour, coconut flour, and cassava that make it possible.
Keto Crunch Smart Mix
Trail mix is a quick and easy keto snack when you are in the mood for something sweet, salty, crunchy (or even fruity?). It is healthy and natural, free from any preservatives or artificial stuff!
Smart Mix from Keto Crunch contains pecans, almonds, walnuts, pepitas, and sugar-free dark chocolate. It comes with a resealable pouch which ensures maximum freshness!
Dole® Keto Berry Blend
Smoothies are almost impossible on keto because you've got to give up fruits, yogurt, honey, and milk. Even the so-called "healthy" smoothies don't pass the ketogenic test, thanks to all those carbs.
Then there are brands like Dole, who bring you flash-frozen smoothie packs that are keto-friendly as well. Dole's keto blend contains raspberries, strawberries, blueberries, and avocado, giving you the perfect smoothie within your carb budget.
Hard Salami Panino Fingers
Each "panino" is a salami-wrapped mozzarella cheese stick that is extremely low-carb and rich in fats. The sweet and peppery salami is made with high-quality pork cuts and an Italian spice blend.
Fiorucci is quite an old player in the Italian food market, and you can definitely trust their aged authentic recipes.
Assorted Veggies
Publix has these cute little packets that contain assorted low-carb veggies including mushrooms, asparagus, rosemary, etc. They make for a perfect side dish with your delish steaks.
You get the wholesomeness of greens and a significant amount of minerals that aren't present in the meaty dishes.
Kimchi
Try Nasoya's spicy Kimchi to break the monotony of your everyday keto meals. It's an authentic Korean recipe made with fermented Napa cabbage and lots of spices! Kimchi is generally low in carbs and this one has just 1g net carbs per serving.
Enjoy it as a strong-flavored snack or pair it with your meat, cheese, and veggies on the keto diet. It is vegan, gluten-free, and loaded with probiotics for better gut health.
Catalina Crunch Keto Cereal at Publix
Catalina Crunch comes to the rescue if you are missing your everyday breakfast cereal on keto. Pour it in a bowl along with some low-carb nut milk (my fav is almond milk) and your breakfast is sorted!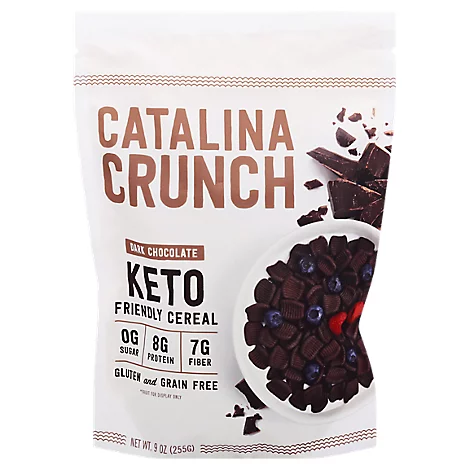 It comes in a myriad of flavors and each of them, surprisingly, has a similar nutrition profile. Honey Graham is my go-to flavor with 5g net carbs per half-cup serving.
Quest Nutrition Products
Quest Nutrition has made a solid mark in the low-carb snacking industry. They have something for all occasions – whether you are craving some low-carb dessert (Quest Peanut Butter Cups), or missing the taste of a cookie (Quest Protein Cookies).
The Quest protein bar is my favorite out of the entire range (after the tortilla chips, of course!). They keep launching so many flavors that I've even lost the count.
How closely they match the taste with real products – is a topic of discussion though! For example, their cookie is very chewy and lacks that crispiness. And the peanut butter cups may even taste like dry powder sometimes.
Riced Broccoli and Riced Cauliflower
These rice alternatives are paleo and keto-friendly, which take your diet food to a whole new level. Riced broccoli has a fairly long shelf-life and all it takes is 90 seconds in the microwave (kitchen time is a joke?)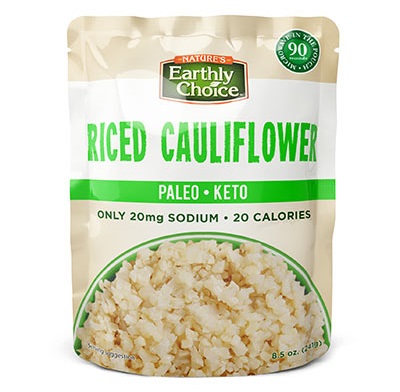 I found Earthly Choice's Broccoli Rice in my nearest Publix and it tastes great in a stir fry mixed with other keto veggies! Even though it's dehydrated, it still packs a ton of minerals and vitamins.
Think! Keto Protein Bar
Each of these bars has a great fat-to-carb ratio, clocking in 14g fat from peanut butter, peanuts, and butterfat. I personally find them a lot better than the Quest protein bars.
If you are hungry in between your meals, this protein bar is enough to fill up your belly and recharge your muscles. It even makes a great pre-workout if you are planning to hit the gym.
Keto-Friendly Beverages at Publix
RED : Oreos, Sour Patch Kids and other snacks will soon get more expensive
Kevita – Sparkling Probiotic
The hype of "superfoods" has given birth to beverages like Kevita. At Publix, you can find their probiotic drinks, tonics, and the Master Brew Kombucha. Net carbs range from 1g and go all the way up to16g (in the pineapple drink, of course.)
The Lemon Cayenne Sparkling Probiotic comes with just 1g net carbs, which is highly keto-friendly.
Koia Protein Drinks
Koia Keto protein shakes at Publix have 9g of MCT oil (the good fats) and only 2g net carbs. This unique blend contains coconut milk and other proteins which makes it dairy-free, gluten-free, and keto-friendly as well.
The MCT oil is especially beneficial if you are just getting started on keto. It acts as a catalyst to boost ketone production within your body. Choose from a huge range of flavors including caramel creme, cake batter, brownie, cookie 'n creme, etc!
They may seem pricey, but the taste and convenience of this meal replacement drink are worth the price.
Zevia Soda
This zero-carb and zero-calorie soda is winning all the hearts in my Keto community! And the best part is that they don't use artificial sweeteners that put your body at risk. Instead, they turned to stevia for a sweet kick!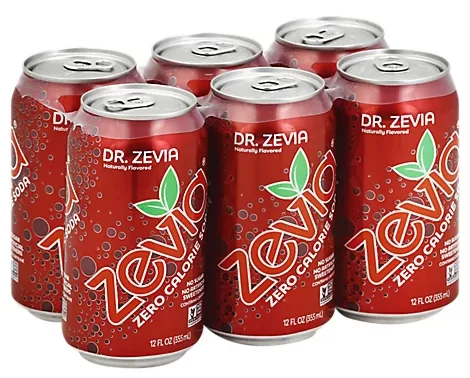 Zevia is quite different from the mainstream diet beverages (e.g. diet coke), and it does have a distinct aftertaste. But at the end of the day, you are getting a 100% keto-compliant drink to break your diet's monotony.
It comes in 15 different flavors, and I'd always go with the Cream Soda, which a vanilla aftertaste.
Bigelow Decaf Green Tea
Pick up this baddie for a caffeine-free green tea, with all the benefits intact. Diet beverages not your cup of tea? Then have a cup of this decaf green ice tea!
Bigelow has a long history of serving premium teas (since 1945!) and you can definitely trust the brand. It's especially useful in the evenings if you don't want to disturb your sleep cycle with caffeine.
A&W Zero Sugar Root Beer
Publix has this American classic root beer in sugar and non-sugar options. You can pick up the Zero Sugar Cream Soda or the Zero Sugar Root Beer- both have zero net carbs.
Pour it in an ice-cold mug and you have the perfect evening drink for a ketogenic diet. The best part about the Zero Sugar beer is that it doesn't feel much different from the regular one.
Bud Light NEXT Beer
Scanning the beer aisle on keto? Look no further than the Bud Light NEXT. The launch of this zero-carb beer changed the whole game for keto beer enthusiasts.
The makers of Bud Light NEXT skip the ingredients like barley and hops to keep it low-carb. It has the same crispiness as a regular beer, along with a 4 percent ABV that gives a good buzz.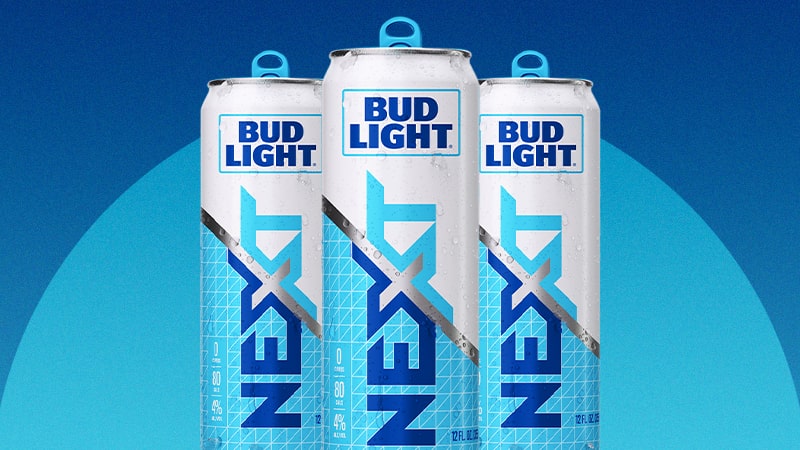 Keto Desserts at Publix
Rebel Keto Ice Cream
Rebel Creamery brings you a ton of different keto-friendly flavors ranging from 5g to 8g of net carbs per pint! It has a good amount of natural fats with zero added sugar (sweetened with Erythritol).
Tip: Wait for at least 10 minutes after you pull it out from the freezer. Otherwise, be ready to taste cardboard, lol.
Other keto-friendly ice cream brands at Publix:
Enlightened Keto Cheesecakes
Aisle-hunting for keto cheesecakes at Publix? Your search ends right at the desserts counter and for less than 3g net carbs.
Mind you, a single cheesecake has 180 calories – which won't go well with your calorie-conscious friends. But diabetics and ketoers can now easily satisfy their cheesecake cravings, thanks to Enlightened.
It tastes far from the real cheesecake, but decent enough for an occasional keto treat!
Keto Frozen Meals at Publix
Frozen diet meals are a godsend on days when you are completely exhausted. It's quite tempting to order takeout when you just don't feel like cooking. But frozen meals help you stay on the right track!
At Publix, you can find low-carb meals from two particular brands: Life Cuisine™ and Healthy Choice. Each serving contains anywhere between 8-13g, which is quite a lot actually (don't overindulge!)
Here are some options to consider:
Life Cuisine™ Tomato & Spinach Egg Whites: 12g net
Life Cuisine Meatlovers Zoodles Bowl: 12g net
Healthy Choice Chicken Marinara: 5g net
Healthy Choice Carne Asada: 8g net carbs
RealGood Grande Chicken Enchiladas
RealGood frozen foods are a blessing if you are on a diet and don't have time to cook. Their chicken enchiladas have 2g net carbs per piece and a decent 20g of protein.
The reason for such a high protein count is that these tortillas are made of Chicken Parmesan, which also keeps the carbs in check. The tomatillo sauce and Monterey jack cheese bring a terrific flavor to these keto Enchiladas. They are gluten-free, grain-free, and free from all antibiotics as well.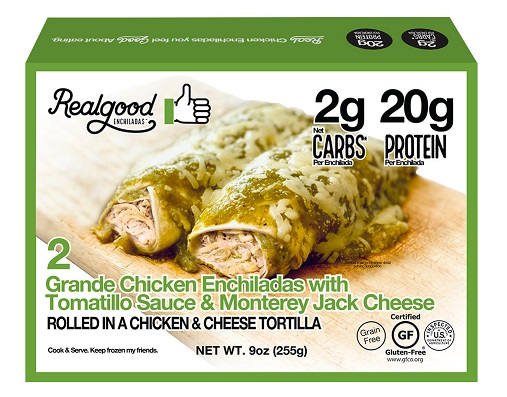 Keto at Publix Deli
Their Deli has a vast menu and you can grab a quick keto snack while on the go. I usually order through their website and pick it up in-store to save time.
I'm a die-hard fan of their hot and spicy chicken wings (unbreaded). Add to it some cheese and celery, and you're all set. Unbreaded wings have 1-2g net carbs each if they are NOT drenched in sauces and seasonings.
You can have any sub as a salad, which takes away the majority of carbs. Simply choose your meat, cheese, and veggies and have them served in a bowl. (Tip: Add some meatballs for a more filling meal with fewer carbs.)
For sauces, stick to the non-sweet ones like mustard (NOT honey mustard), Tobasco, ranch, etc. Avoid BBQ or wing sauce since they are loaded with tons of sugar.
Just like any Deli, Publix Deli is also extremely keto-friendly because most cuts are high-fat and low-carb. Get yourself some meat-n-cheese roll-ups made from Simplicity cuts. They are minimally processed with no added nitrites (which is a green signal!)
BONUS: Publix Keto Grocery Haul
Since you are already shopping at Publix, here's a list of my favorite grocery items that you can find on their shelves:
Raspberries

Blueberries
Fresh Meat (ground turkey, ground chicken breast, beef, etc)
Fish – biltmore wild sockeye, nitrite free, trout

Nut Pods Creamer

Coffee Mate® Sugar Free Hazelnut Creamer
Iberia Unsweetened (Cream of coconut)

Monkfruit

Liquid Stevia
Rx Sugar Allulose
Chosen Foods Classic Keto Mayo (Comes with MCT)
Victoria Marinara

Kerrygold Herbs Butter (yummm)

Unsweetened Almond Milk

Pecan Butter

Kite Hill's Cream Cheese
Greenwise Non-Smoked Provolone

Primal Kitchen Chipotle Mayo (Made with avocado oil

)
Conclusion
Publix – Keto Shopping is a Pleasure here! You can choose from a wide range of low-carb desserts, snacks, bread, frozen keto meals, etc. The list just goes on and on.
The exact offerings vary from store to store (depending on size and location), but this guide will help you make a smart decision on the keto diet.
Source: https://bloghong.com
Category: en