Flagstaff golf courses – Clublender
At 7,000 feet, Flagstaff perches amidst forests and mountain peaks. Flagstaff golf courses offer challenging changes in elevation, stunning views and plenty of Ponderosa Pines. Flagstaff even has one more season than anywhere else: five. Flagstaff has a cold, snowy winter; a dry, windy spring with snow occasionally; a dry, warm early summer (May to early July); a wet monsoon season (July to early September); and a dry, pleasant fall until the first snows in November. Pick your time of year and the golf courses in Flagstaff can be wonders to behold.
Don't see your favorite course in the area? Please let us know.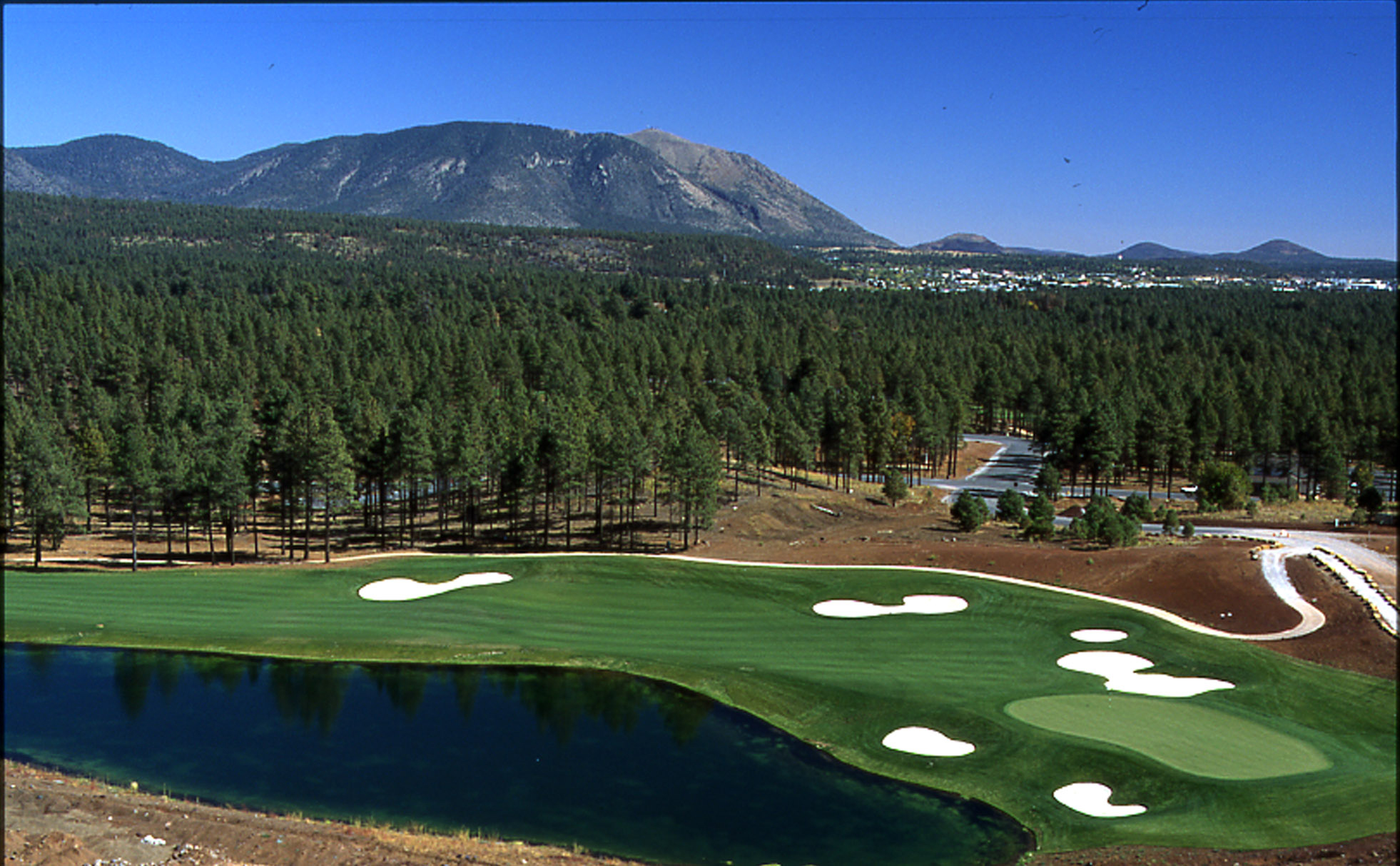 Flagstaff Ranch Golf Club
Public Courses
Elephant Rocks Golf Course
2200 Country Club Rd, Williams, AZ 86046
elephant-rocks.com
(928) 635-4935
Seven Canyons
625 Golf Club Way, Sedona, Arizona 86336
sevencanyons.com
(928)203-2000
Timberline Short Nine
5621 E Old Walnut Canyon Rd, Flagstaff, AZ 86004
timberlineshortnine.com
(928) 699-1740
Private Courses
Aspen Valley Golf Club
1855 N Continental Dr, Flagstaff, AZ 86004
aspenvalleygolf.com
(928) 527-4653
Continental Golf Club
2380 N Oakmont Dr, Flagstaff, AZ 86004
continentalflagstaff.com
(928) 527-7999
Flagstaff Ranch Golf Club
3850 Lariat Loop, Flagstaff, AZ 86001
flagstaffranch.com
(928) 226-3100
Forest Highlands Golf Club
2425 William Palmer, Flagstaff, AZ 86005
fhgc.com
(928) 525-5200
Pine Canyon Golf Club
3000 S Clubhouse Cir, Flagstaff, AZ 86001
pinecanyon.net
(928) 779-5800