'Fortnite' Creative 6 Best Map Codes: Minigames, Edit Courses & Music For October 2019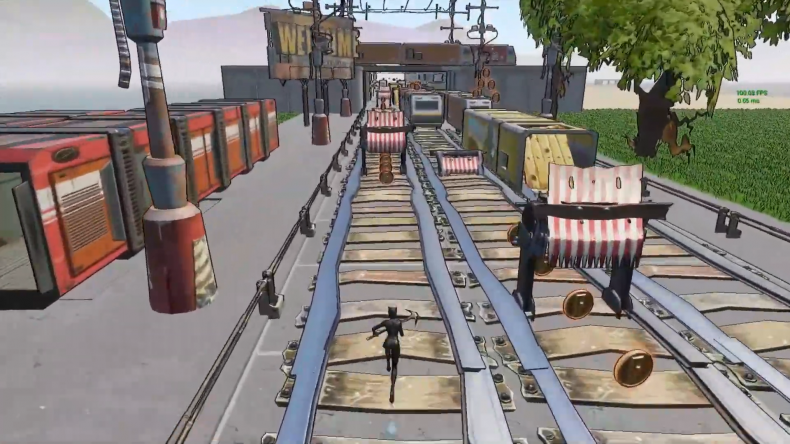 Fortnite Creative continues to push the boundaries of Epic's popular Battle Royale, so we're back to show you six of the best map codes worth trying for the month of October. Here are the latest minigames, puzzles, Edit Courses and musical experiences that caught our attention.
1) Subway Slider [8766-7612-4957]: Made by Yerk YT, this new Fortnite Creative code is a well-developed remake of the popular mobile game, Subway Surfers. As far as gameplay is concerned, this variation is a little different. Hitting an obstacle doesn't end your game, but it will stop you from collecting coins as fast as your friends. The winner of the game is the player with the most coins after the five-minute timer runs out. This minigame won't keep you busy forever, but it's a neat distraction in between something more complicated like Zone Wars.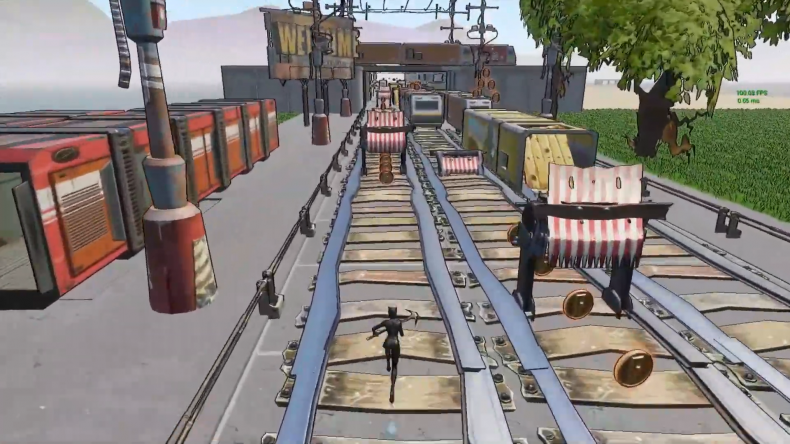 2) 7-in-1 Edit Course [0088-7954-2363]: You may have seen Edit Courses with multiple tiers before, but this creation by Candook is one of the most intricate models we've seen yet. Of particular note, not only does the map offer seven different levels, but there are also three individual speeds per level. Especially if you're trying to master Fortnite's building mechanics, these Edit Courses are a great test of reflexes. As an added bonus, this one also has a firing range. For new and experienced fans alike, this is one of the best Edit Courses we've seen.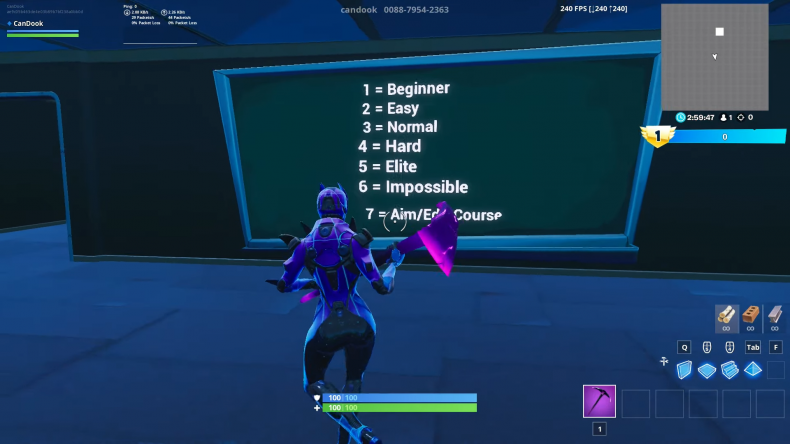 3) Secrets of Asphodel Forest [4195-1294-1526]: This map is currently a featured Island Code in Fortnite with good reason. It's a neat little puzzle map broken up into small rooms with Music Block puzzles. While some of the tasks require remembering certain colors, others involve parkour skills to get across vanishing platforms. This one will likely take some time to complete, but players will definitely feel rewarded once they figure everything out.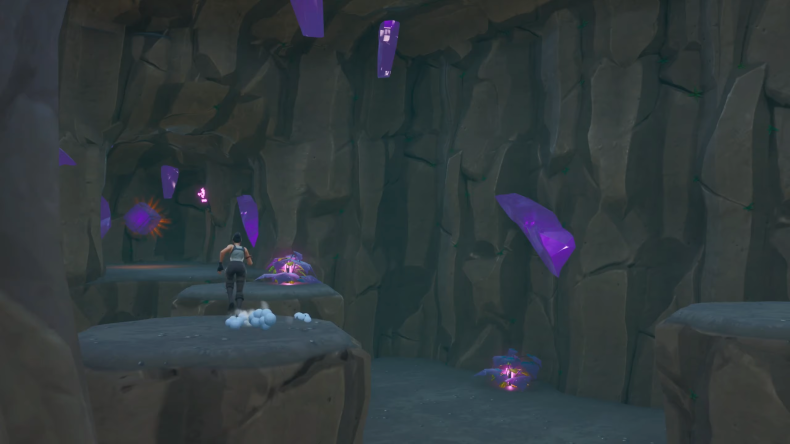 4) Lalala – bbno$ & y2k [2016-8896-2253]: Lots of Fortnite fans want to play some of the music maps they see online, and this is one of the better recent examples that comes with a code. As implied by the name, this Music Block Island recreates "Lalala" by bbno$ and y2k. The midi sounds of the real track actually work well with Fortnite's Music Blocks, so just cruise down the path and enjoy the tune. There isn't any gameplay here, but that's what the rest of the codes on this list are for.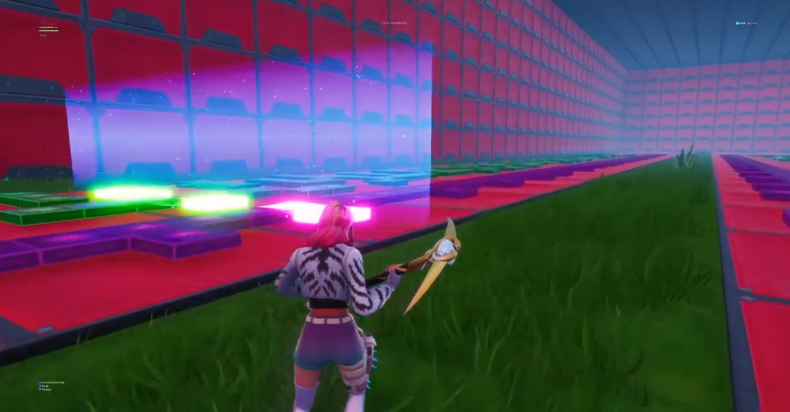 5) AJ's Prop Escape [1885-7566-1133]: If you're looking for a challenging Escape Room after those sweet, sweet beats, why not try this one? In this map by Aj-Makesstuff, players must use Fortnite's Prop Hunt features to find the right prop to fit through each of the area's exits. The objective may sound simple, but it's actually quite time consuming considering how full of stuff each puzzle room is. This type of challenge won't appeal to all players, but it's a cool implementation of Prop Hunt that most Fortnite fans likely hadn't thought of yet.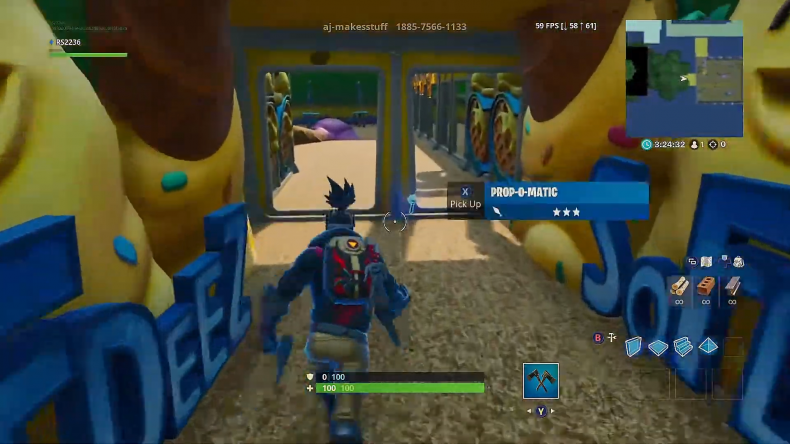 6) Carnival of Doom [4763-4357-6721]: Carnival of Doom is a brand-new map made in collaboration between Nickelodeon and the Creative powerhouse at Team Evolve. For those who don't recognize the name, this map celebrates the highly anticipated return of the Are You Afraid of the Dark anthology series later this month. The Carnival of Doom is featured in the reboot, and it's been fully recreated in Fortnite with a few extra surprises. Those looking for a spooky experience for Halloween should definitely enter this code.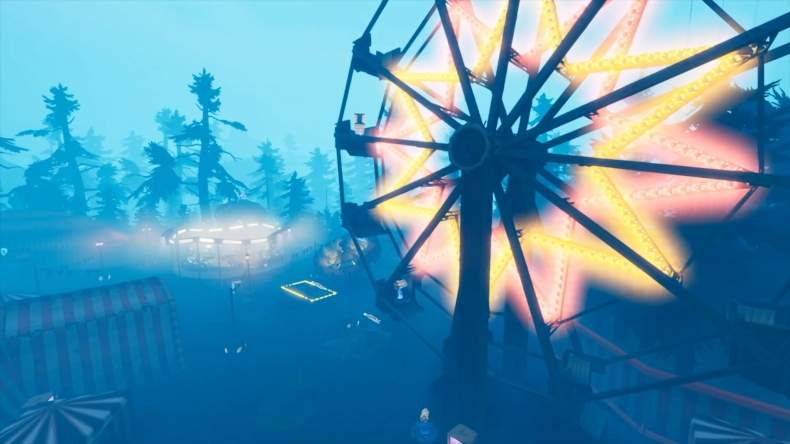 Fortnite is available now on PS4, Xbox One, Switch, PC and mobile.
What are some of the best Fortnite Creative Coes you've tried lately? Are there any cool minigames or Edit Courses we missed? Tell us in the comments section!