Gianni's Group: made in Italy of the Caribbean – Italianfood.net
The Aruban Holding Company waves the flag saying 'Made in Italy' on The Happy Island in the middle of the Caribbean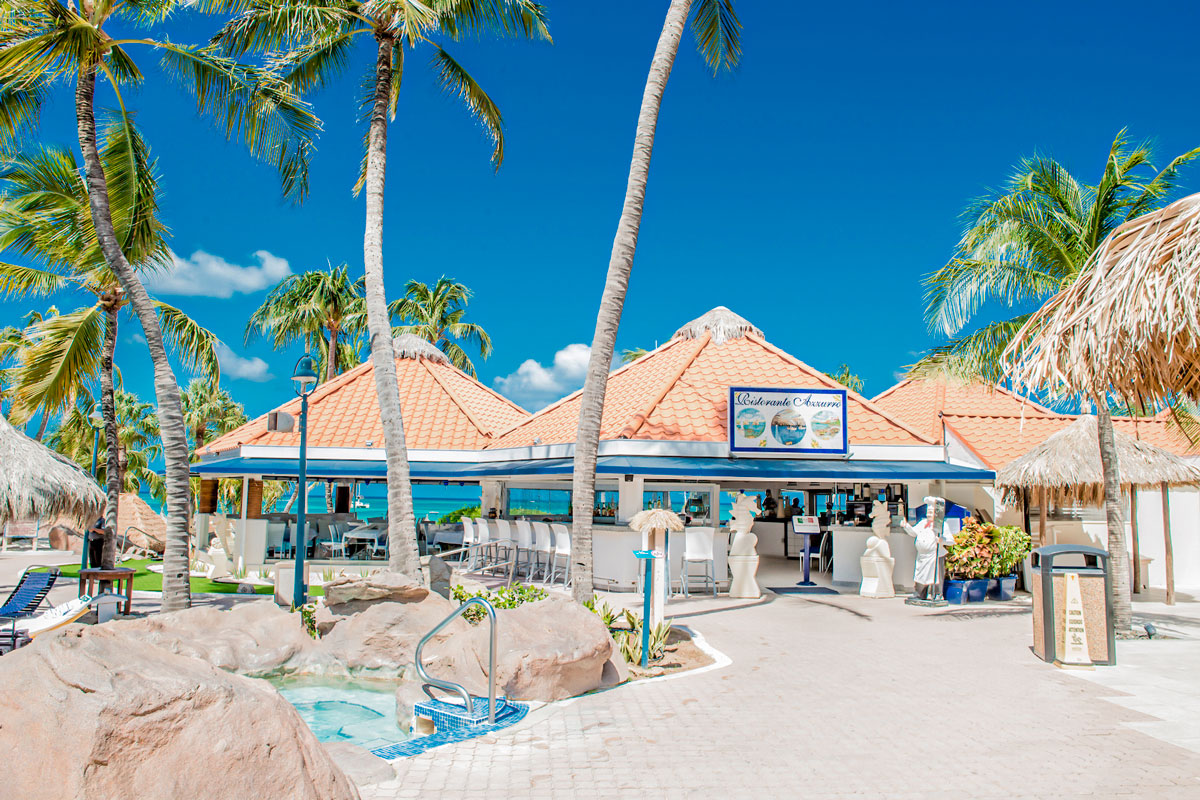 Italian expats and restaurants: an inseparable combination. An axiom for the best and most imitated cuisine of the world. And even Gianni Ferrara, from Castellammare di Stabia, confirmed this rule as pioneer of the food service in Aruba, a small island in the Caribbean near Venezuela, a former Dutch colony.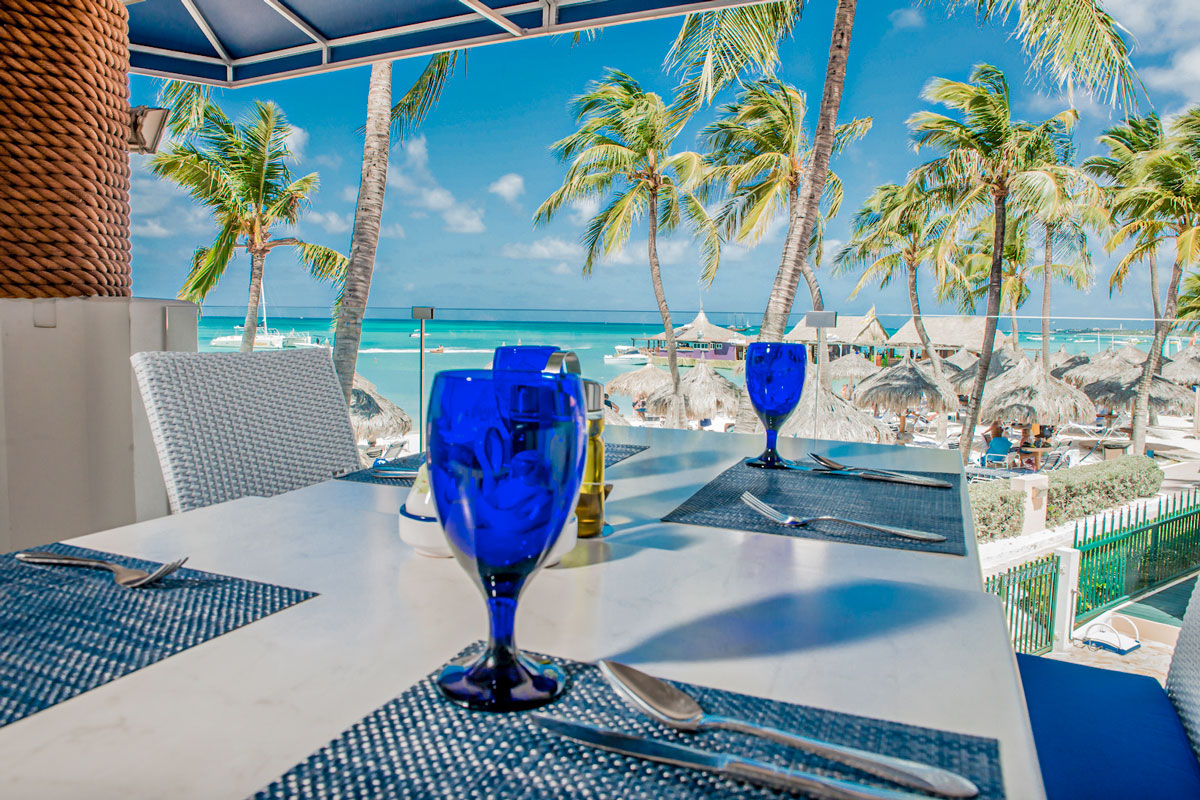 'ITALIAN SOUNDING'? GET OUTTA HERE!
Arriving on the island in the early '80s, Gianni was able to create what can be truly defined as a restaurant empire through hard work and commitment. He owns two Italian restaurants, "Gianni's" and "Azzurro", one Neapolitan pizzeria, "Amore Mio", four Italians gelaterias, "Gelatissimo", an Asian fusion concept restaurant, a beach bar and a healthy corner café. In addition, he has his own bakery for Italian artisanal bread pastries and fresh pastas.
90% of Aruban tourists come from the USA and Canada so over the years Gianni's businesses have had to adapt to their needs and tastes.
This means you will, of course, find fettuccine Alfredo and Caesar salad at Gianni's but you can still be sure of one thing: the quality and authenticity of his raw ingredients. 'Italian sounding' is forbidden word.
As we will see, Gianni's group is the only Aruban restaurant chain which imports almost everything directly from Italy. The strong commitment to ingredients which were made in Italy, alongside hard work, has allowed the group to reach their level of excellence.
Sadly, in 2009, Gianni passed away. These restaurants were handed over to his wife, Filomena, and their four sons, Lara, Gianni JR, Jean-Paul and Daniele. Daniele is now the general manager of the group, who we reached out to for some more information about the business.
A STRONG COMMITMENT ON MADE IN ITALY
"We import one container each week directly from Italy," says Daniele "stuffed with Italian products: Prosciutto di Parma PDO, Prosciutto San Daniele PDO, Parmigiano Reggiano PDO, Grana Padano PDO, Pasta De Cecco, Pomodoro San Marzano PDO, different types of flour from Molino Caputo for home-made pasta and baking, raw ingredients for ice-cream, Pernigotti, Fabri, and wines, from Antinori and other regions of Italy. We import around 2000 wheels of Parmigiano Reggiano per year."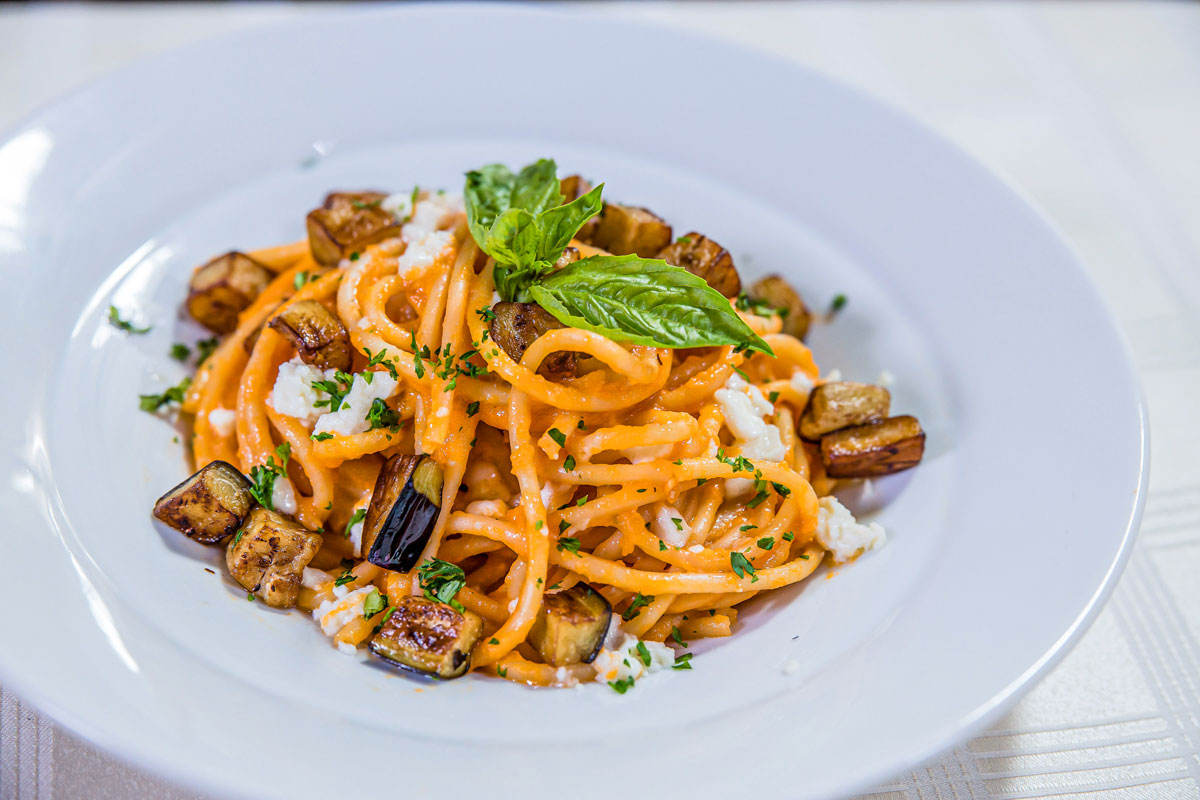 The Parmigiano wheel is in fact the main ingredient of Gianni's signature dish: the spaghetti served inside a Parmigiano wheel. A true attraction for the tourists.
Being Italians, another key ingredient is, of course, tomatoes: "we recently switched to San Marzano PDO. They are four times more expensive and must be ordered one year in advance, but we always strive for the best ".
HOME-MADE MAKES A DIFFERENCE
This great careful selection of ingredients and commitment to ones made in Italy is obviously greatly appreciated by the customers: "Our format targets tourists who, of course, besides the spaghetti in a Parmigiano wheel, are mad about our homemade pasta: from lasagna, another of our signature dishes, to ravioli with lobster or funghi porcini to our original Italian gelato. We are seeing more enthusiasm from people coming to Aruba for the first time."
During the lockdown, Gianni's Group was forced to adapt, demonstrating great resilience: "With no tourists because of the airport closure, we had to pivot. We temporarily changed the direction of our business to focus on local people. In fact, we implemented a delivery service for groceries, meals and even cakes, showing the Aruban people the power and greatness of Italian-made food."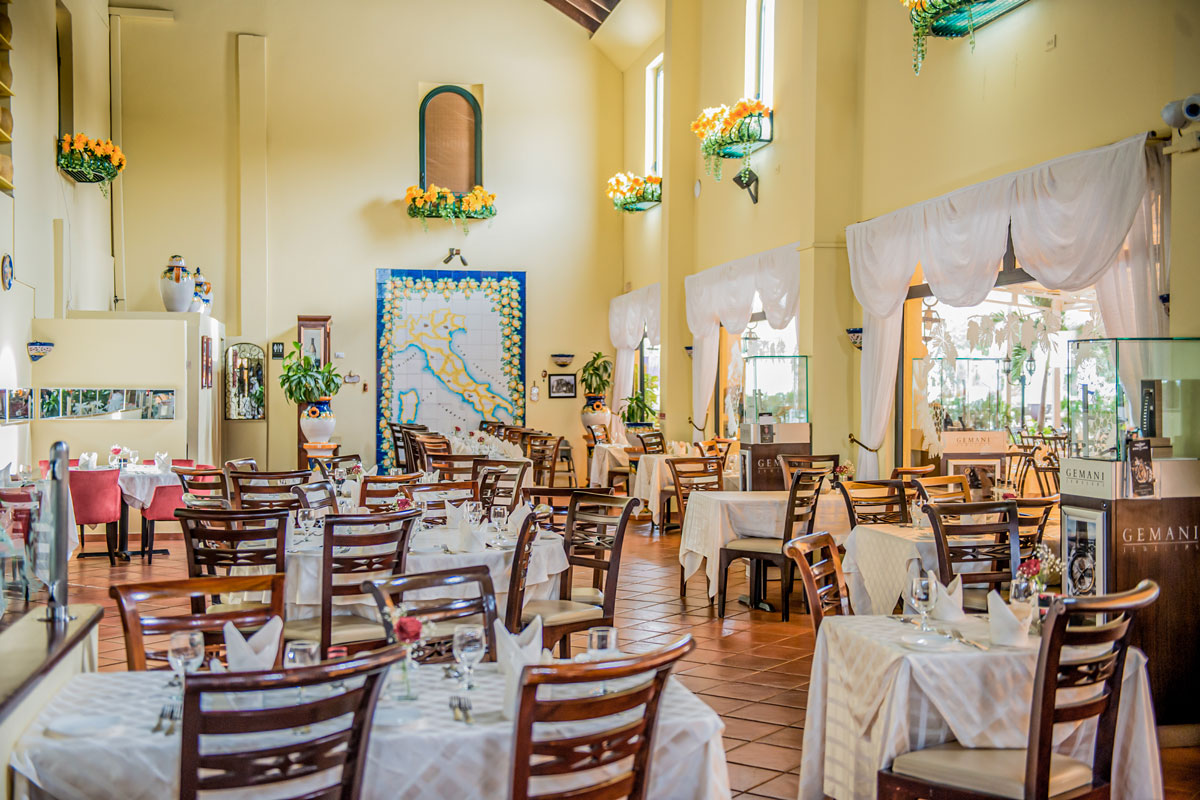 CUSTOMER SERVICE
Covid-19 had a terrific impact on Aruba, who depended on tourist for 75% of their GDP. This impact was even worse on Gianni's group, as explained by Daniele: "Lockdown in Aruba meant the airport closed, with no departures and no arrivals and this put our economy on its knees. For a business like ours, with high operating costs, this has been even more dramatic." In fact, another of Gianni's strongest point is the high quality of the customer service: each restaurant relies on very skilled and nice staff, continuously rushing to serve the customers in the best way. They show them to their seat and grate the Parmigiano in front of them for an awesome customer experience.
"Fortunately, the Government helped us by making funds available for local businesses. After we reopened in June, we experienced a small recovery during the summer, although still lower than the usual figures. It's impossible to predict what will come, considering the unstable situation drives some people to cancel their vacations without notice."
The Aruban busy season, from December to spring break and passing through the Carnival in February, is approaching. Obviously, everybody is hoping it will be great, including the writer who lived in Aruba for two years.
THE YEARLY TRIP TO ITALY
Despite being 9,000km from Italy, the Ferrara family and Gianni's staff never miss their trip to Italy each year to attend the most important food fairs and meet their producers.
"This is an important part of our business. We must be up to date with new products and new tastes, to always provide the best quality to our customers. In the past years we have had the pleasure to attend both Cibus and Sigep, as well as EXPO2015. We plan to do it again, of course, once the pandemic is just a distant memory".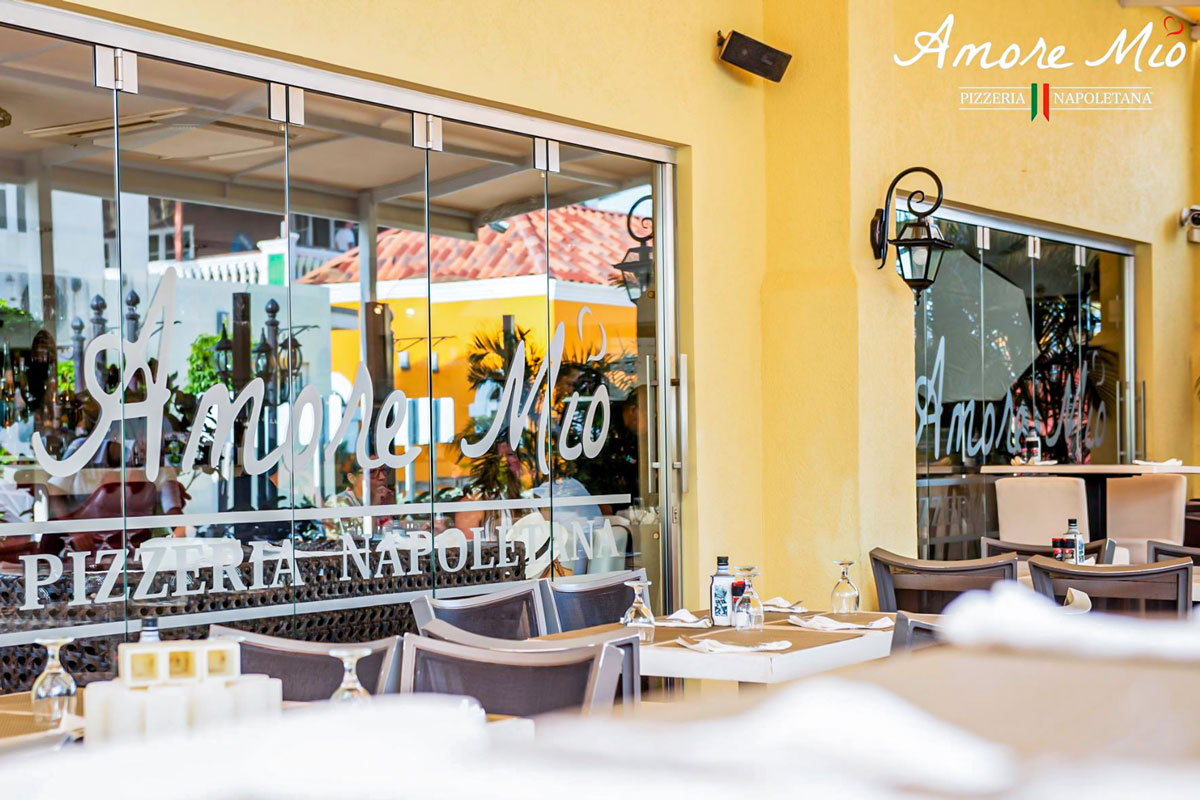 If every so-called Italian restaurant in the world had the same commitment to Italian ingredients, we probably wouldn't hear a thing about 'Italian sounding.'
© All rights reserved