Golf Courses Around Bozeman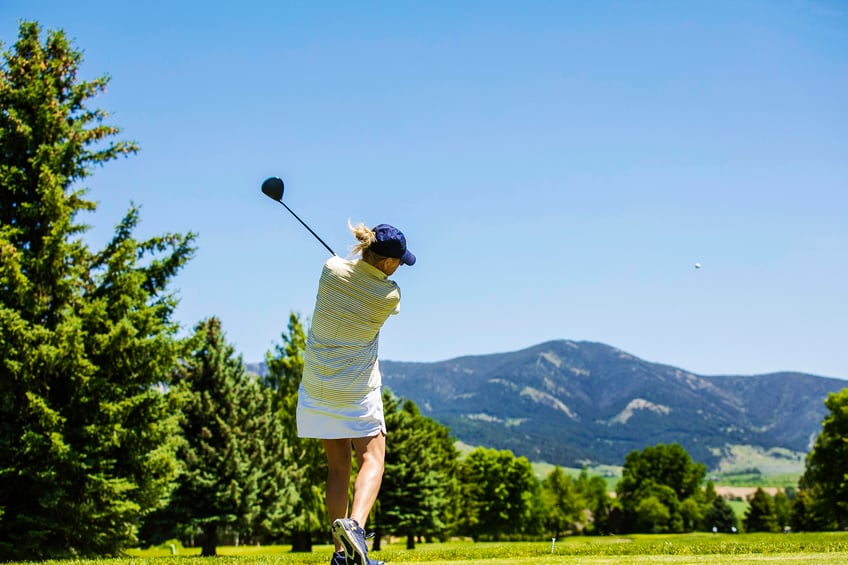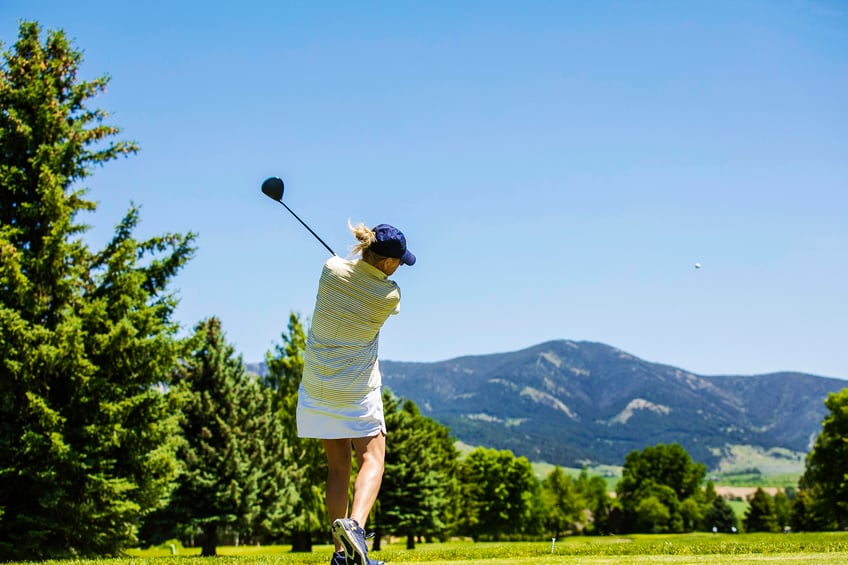 Golfing in Montana is unique; the temperature generally doesn't get too hot, the sun sets late, and the views are spectacular. Due to the amount of snow we get in Bozeman, the season may be a bit shorter than most areas, but the quality of play more than makes up for it. Plus, you'll find the Montana hospitality on and off the course. Are you looking for a round? We've got the rundown on courses.
A public course, Bridger Creek was named by Golf Digest as, "One of the ten best courses you can play in Montana." The course is challenging, and the backdrop of the Bridger Mountain Range is stunning. Everyone is welcome to join in the Bozeman Community Scrambles. If you're new to golf, Bridger Creek has a great lessons program for all ages. Tee times can be made up to two weeks in advance, and the rates are reasonable. Check out a virtual tour here.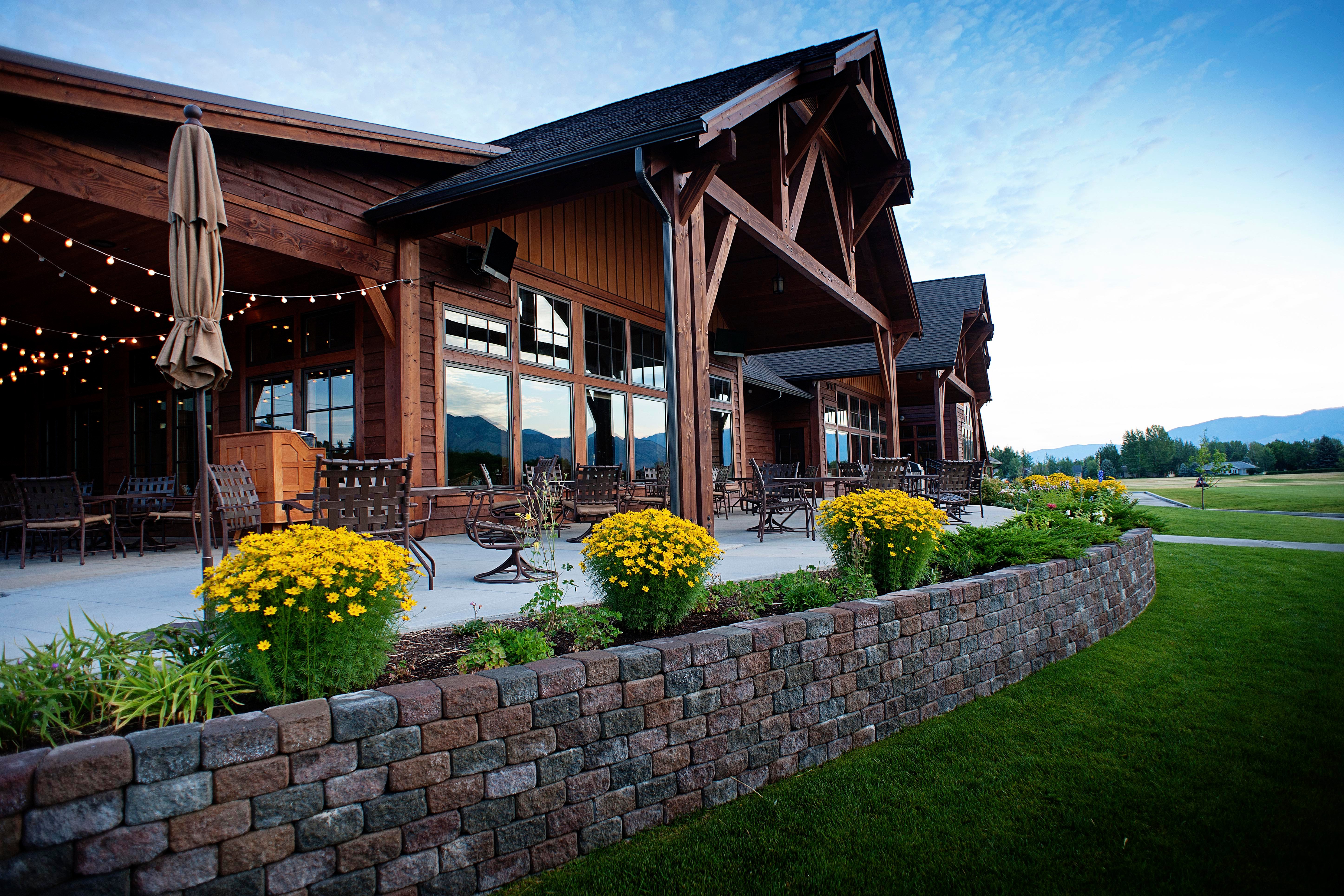 A private club, Riverside is very family-oriented. The course itself is lovely, but the country club brings more than just golf to the party. The swimming pool is perfect for hot days, and they also offer swimming lessons, scuba lessons, splash ball, water aerobics, and pool parties. The full restaurant and bar are popular dining spots, as are the Bridge games. Other activities include racquet sports and Nordic skiing in the winter.
Also a public course, Cottonwood Hills Golf Club is known for its leagues. In addition to men's and women's leagues, they also have a Par 3 League each Tuesday from June 1 – August 31. No need to register in advance; simply tell the staff! Lessons and Junior Programs for all levels are offered.
If you're spending the summer in Bozeman, Valley View Golf Club is a great option. The private course is a Par 70 Championship course. Plus, they have a practice facility, a full-service pro shop, and a great restaurant and bar. Located just off Kagy Boulevard, the course is right in town, but the views of the Gallatin Mountain Range give you a spacious feel.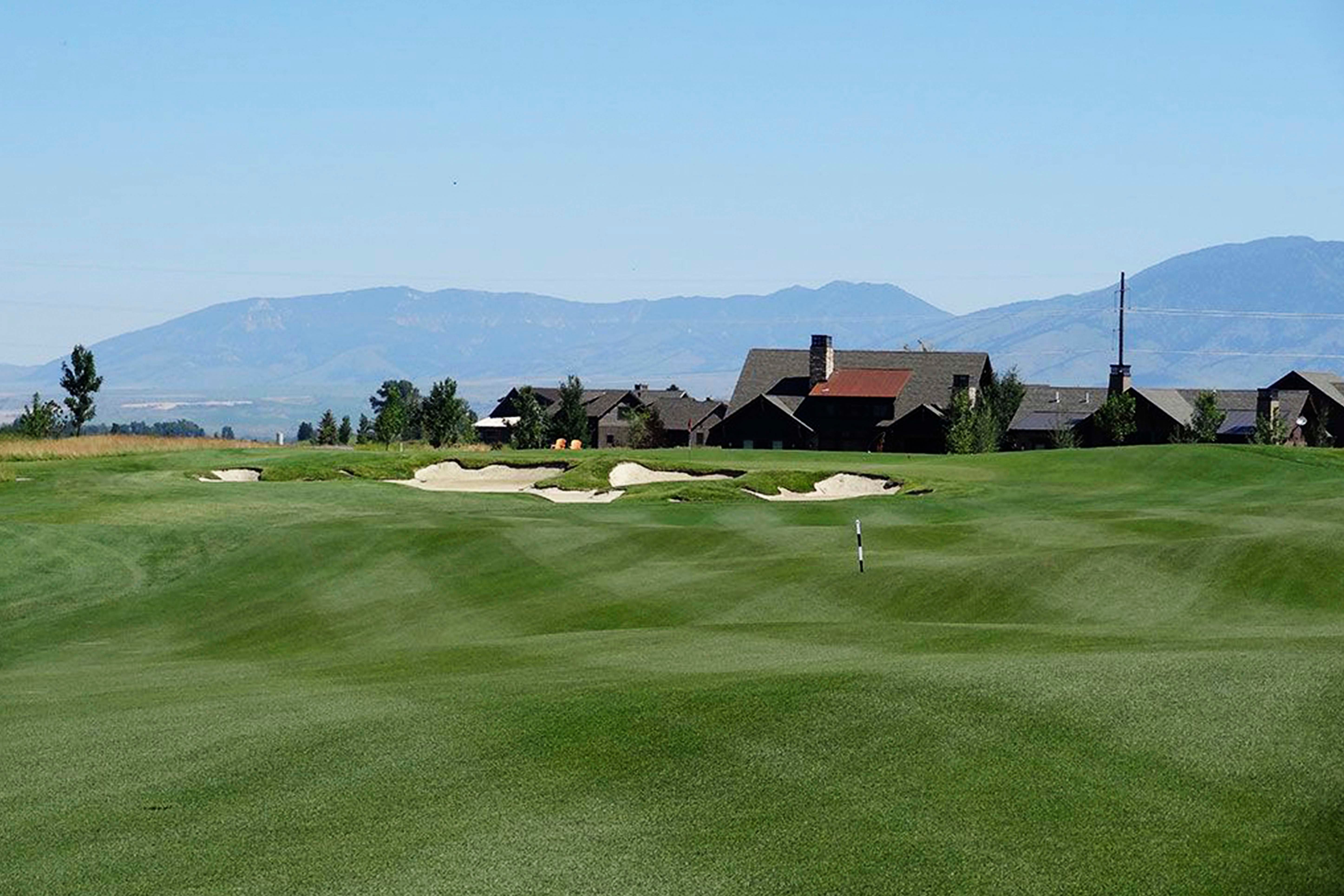 A private golf community, Black Bull does not require property ownership to become a member. Full family memberships allow children to play the course as full golf members until the age of 28. The new clubhouse features Bar 72, with spectacular views and outdoor dining. Membership is limited, so it's rarely a crunch to get a tee time.
A quick 30-mile drive along I-90 takes you to Three Forks and Headwaters Public Golf Course. The beautiful 9-hole course is located near Missouri Headwaters State Park, the confluence of the Missouri River, and one of the campsites of Lewis and Clark. The course is a relaxing space for novice golfers and seasoned professionals alike. Afterward, enjoy a cold beverage on the porch of the historic Sacajawea Inn.  
For a day outing, check out Big Sky, just a 45-minute drive from Bozeman. Part of Big Sky Resort, the public 18-hole, par 72 course was designed by Arnold Palmer and sits at 6,500 feet above sea level. This means longer drives, cooler temperatures, and incredible views. The course has several leagues and tournaments throughout the summer for those who love the thrill of competition!
If you enjoyed this blog, take a look at some of our other related articles at Bozemancvb.com.