Here are Chicago's top 4 Persian/Iranian spots
In search of a new favorite Persian/Iranian spot?
This Post: Here are Chicago's top 4 Persian/Iranian spots
Hoodline crunched the numbers to find the top Persian/Iranian joints around Chicago, using both Yelp data and our own secret sauce to produce a ranked list of where to achieve your dreams.
Video: Hoodline
1. Kabobi Grill
Photo: jamil q./Yelp
RED : Công thức hóa học của muối ăn là gì? muối hóa học là gì? – Hội Buôn Chuyện
Topping the list is Kabobi Grill. Located at 4748 N. Kedzie Ave. in Albany Park, the Mediterranean spot is the highest rated Persian/Iranian restaurant in Chicago, boasting 4.5 stars out of 458 reviews on Yelp.
Get ready for skewers holding marinated cubes of filet mignon, grilled onions and tomatoes; combination plates full of boneless chicken thighs, seasoned ground beef, hummus and rice, served with a Persian salad; ghormeh sabzi, a Persian spinach and beef stew with chopped herbs, kidney beans, fresh lemon juice and rice; and baby spring lamb shanks simmered in tomato sauce with boiled potatoes. 
2. Noon O Kabab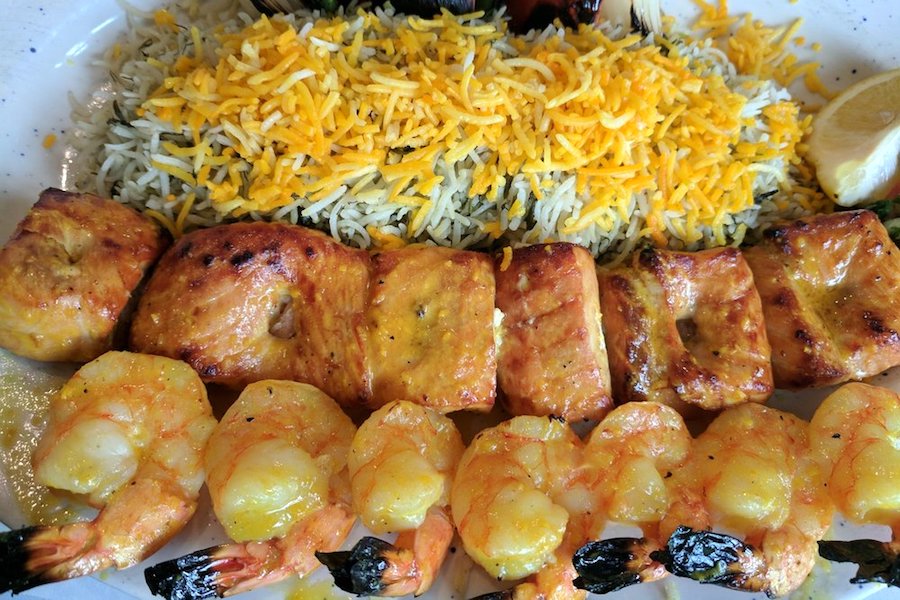 Photo: Ali C./Yelp
Next up is Albany Park's Noon O Kabab, situated at 4661 N. Kedzie Ave. With four stars out of 885 reviews on Yelp, the spot has proven to be a local favorite.
This establishment boasts a large catering kitchen with enough equipment to service up to 700 guests. The restaurant's dine-in menu includes items like borani — fresh spinach with onions and garlic with extra virgin olive oil mixed with homemade yogurt; a large selection of skewers featuring lamb, shrimp, chicken, salmon or beef; and lentil saffron soup with Persian herbs. 
3. NOK
Photo: tim w./Yelp
RED : 50 Best Online Computer Programming Degrees [2022 Guide]
Norwood Park East's NOK, located at 6075 N. Milwaukee Ave., is another top choice, with Yelpers giving the Persian haunt 4.5 stars out of 219 reviews.
This joint provides a selection of board games to grab and play at your table and serves up traditional eats like kashk, a dish of sweet eggplant with dried yogurt, mint and caramelized onions; dolmeh (stuffed grape leaves); charbroiled pomegranate chicken wings; and falafel, skirt steak, chicken or sirloin wraps. 
4. Pars Cove Restaurant
Photo: mandy w./Yelp
Pars Cove Restaurant, a Middle Eastern spot in Park West, is another go-to, with four stars out of 429 Yelp reviews. Head over to 435 W. Diversey Parkway to see for yourself.
According to its website, this establishment ranked second on ModernClassics.info's "10 of the World's Best Persian Restaurants Outside of Iran." The joint serves up main courses like chicken soltani kebabs, chicken tenderloin in saffron, lamb koubideh, grilled beef tenderloin kebabs and seasonal roasted vegetables. 
Source: https://bloghong.com
Category: en