Home – Auburn Golf Course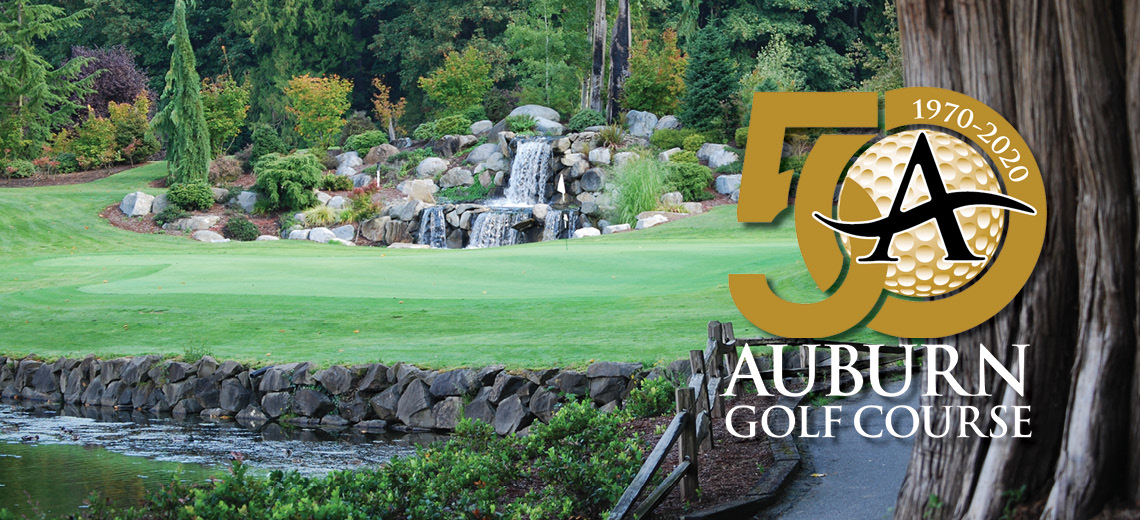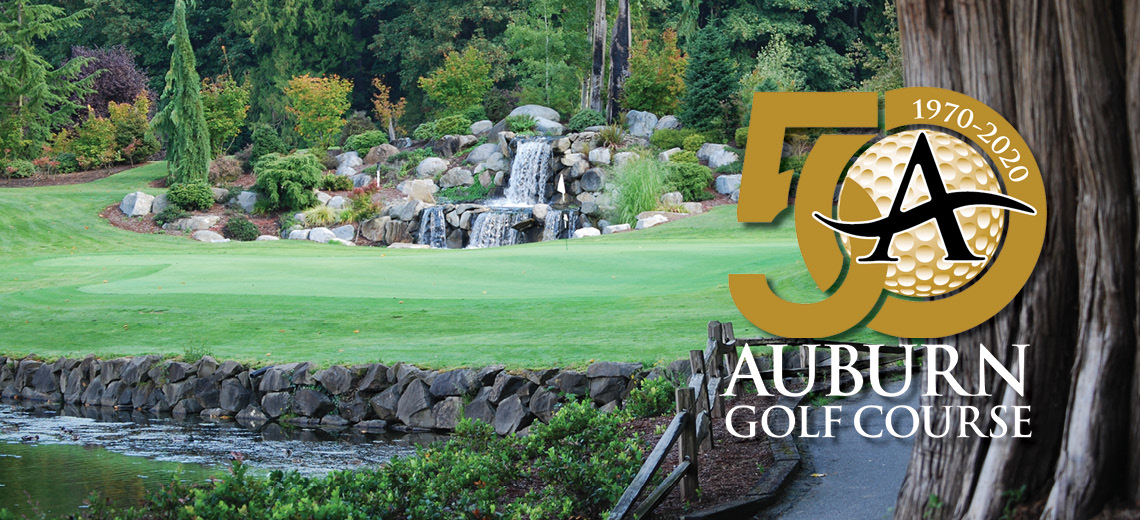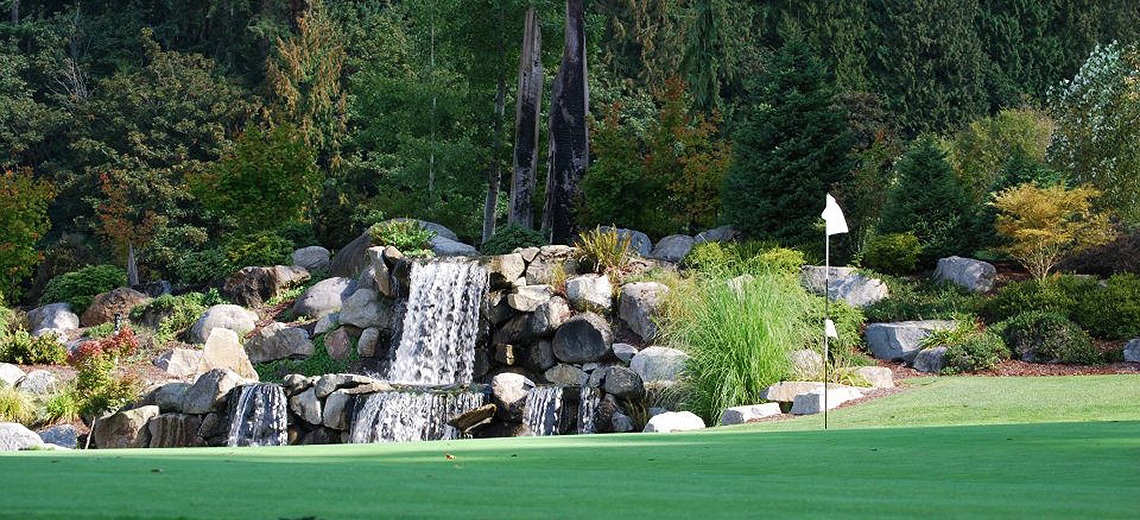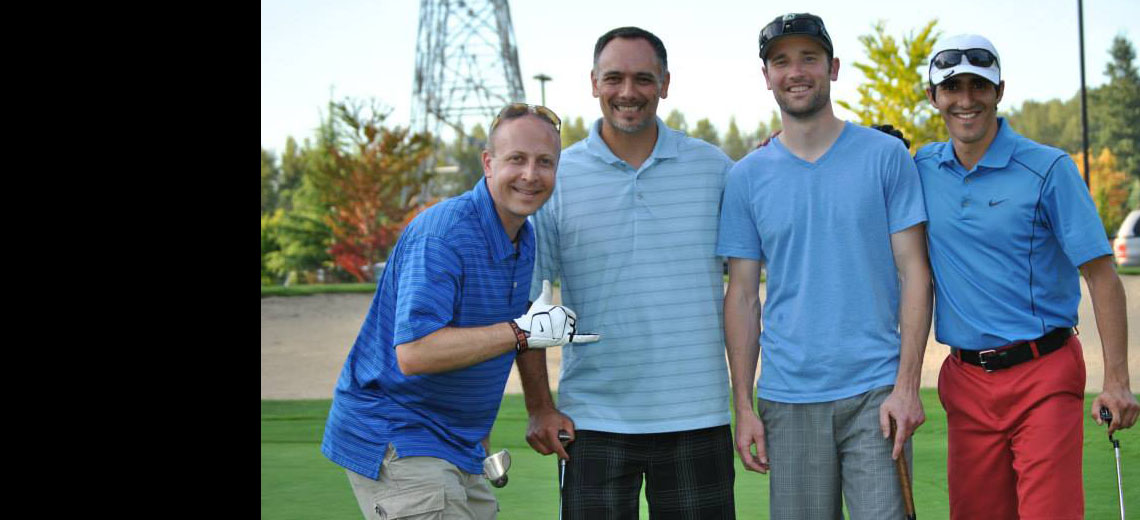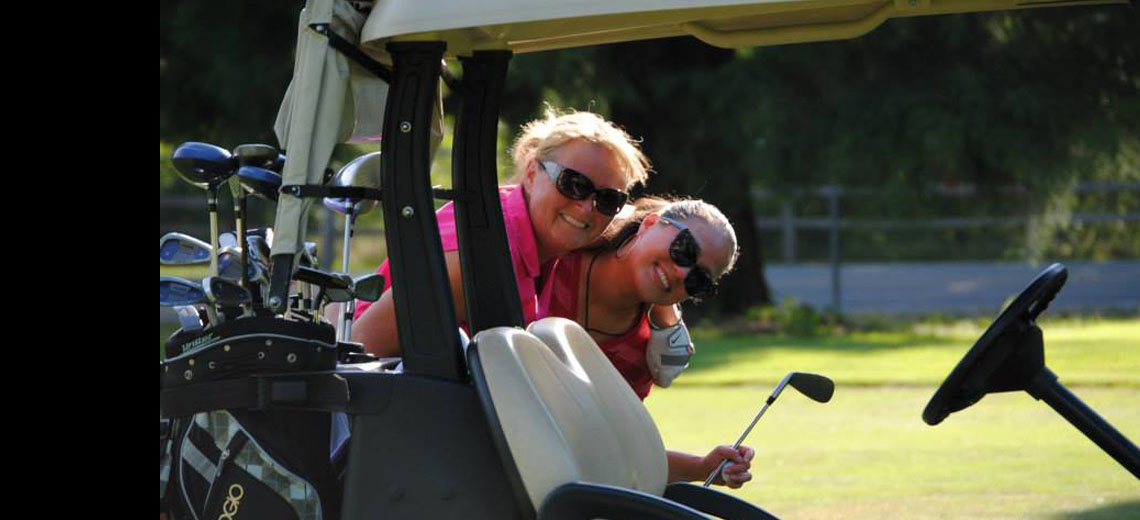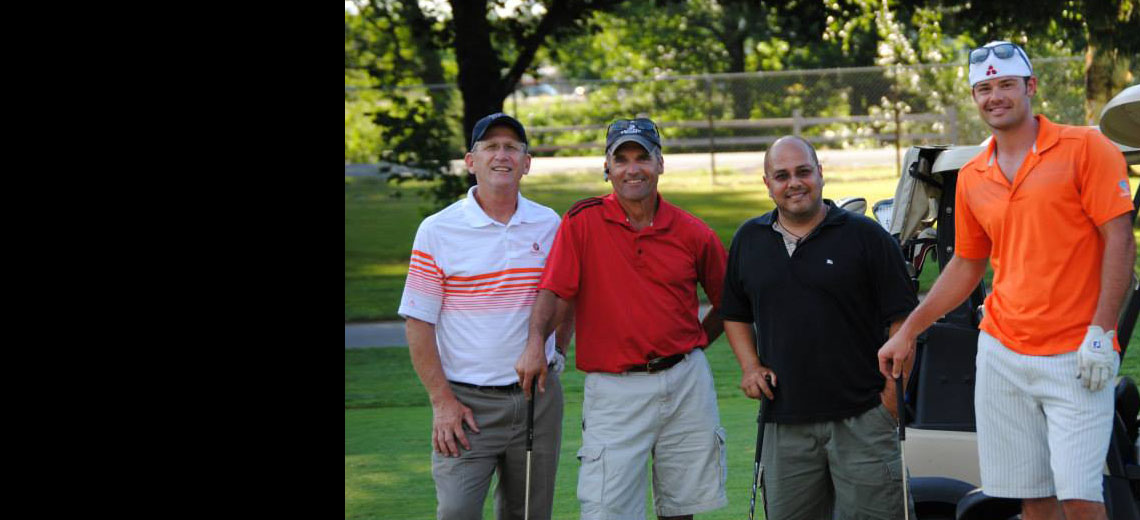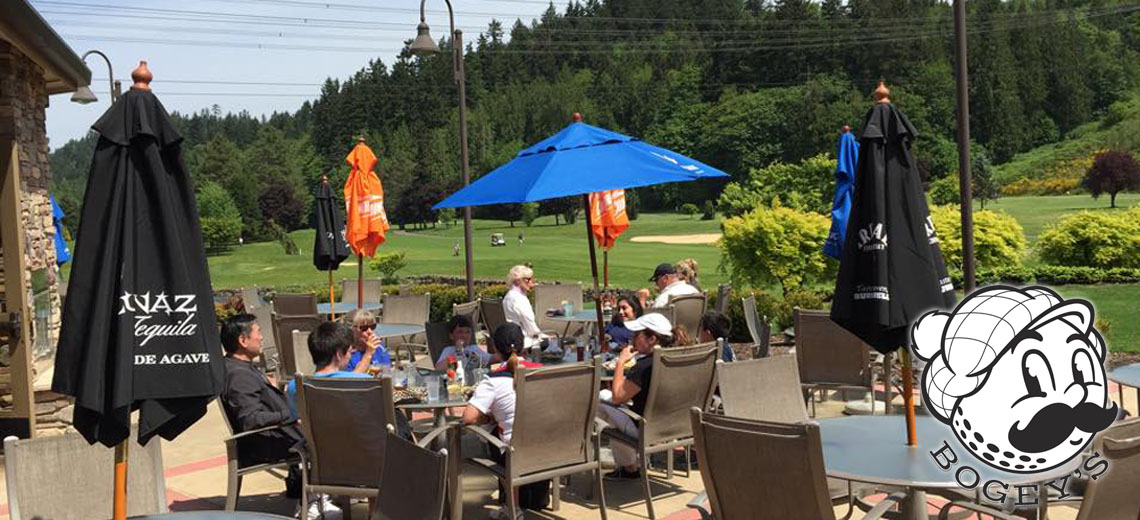 Celebrating 50 Years!
The Auburn Golf Course celebrates 50 years as a municipal golf course in 2020. Join us for a special celebration in Spring of 2021.
Challenging but fair
Our 18 holes are situated on a 200-acre site along the Green River. Our course is a Par 71 with a slope rating of 120 from the middle tees and 123 from the back tees. Work through 20 bunkers, two ponds with fountains, and a waterfall (pictured here, our signature 16th hole) to test your golfing skills.
Join the Men's and Executive Ladies Club
Sign up starting January 1st, 2021.
Upgrades galore
Over the years our Golf Course has undergone a complete transformation with the reconstruction of nine fairways, 15 greens and 17 tee boxes. The most recent renovations included two new greens and forward tee boxes. Expanded pro shop and great restaurant make this the a perfect 19th hole!
Clubs and leagues
Regardless of your skill level, the Auburn Golf Course has something for everyone! Great way to improve your game and meet new golfing friends. If a league or club isn't for you, consider a players card to take advantage of discounts and other perks.
We can host your tournament!
Charity fundraiser, company morale booster or high competition – the Auburn Golf Course can accommodate all of your tournament needs. Call us today to book the course, our professional staff will be happy to assist you with all facets of your tourney..
Bogey's Public House
Opened in the spring of 2015. Remodeled, new hours (including breakfast), new menu and new management will welcome the golfer and non-golfer alike. You won't find a more picturesque dining experience.