How much does it cost to start a restaurant business?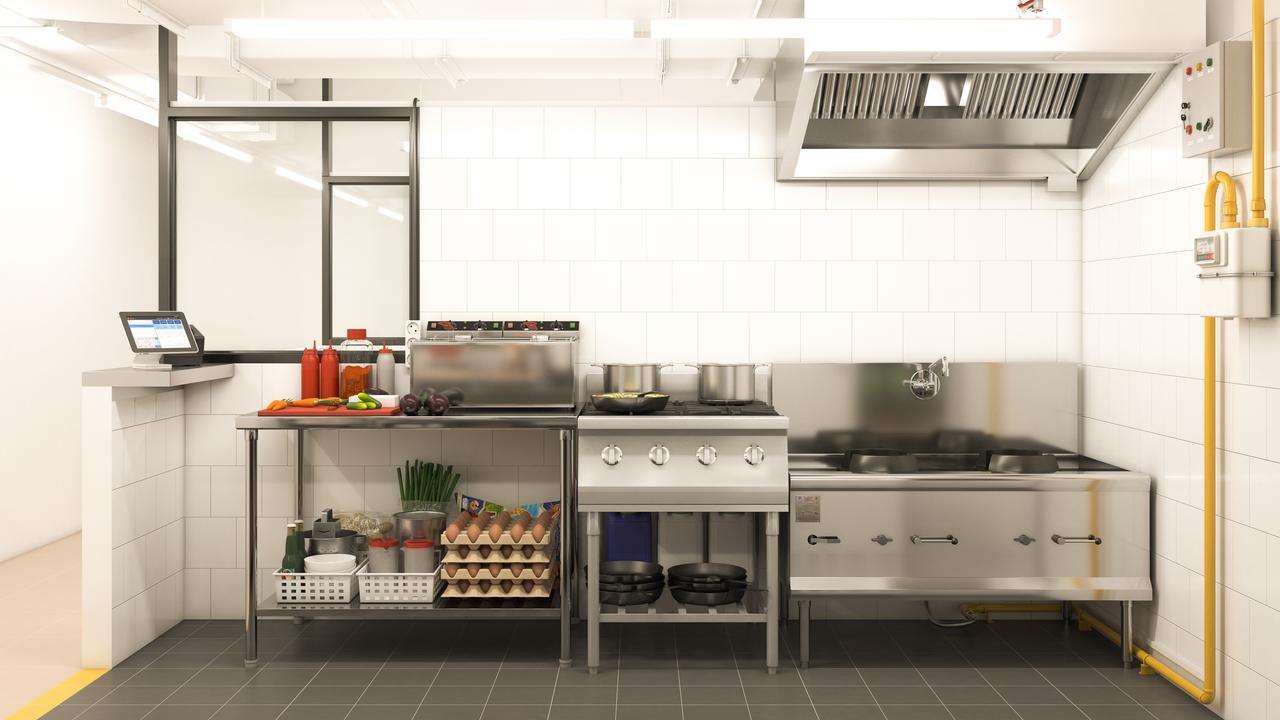 If you're considering opening a restaurant, you likely have many questions. Among the more urgent is cost. What is the cost to start a restaurant and the expenses associated with this type of business?
The answer isn't straightforward and varies based on a number factors, such as the restaurant type you want to open, where you want to operate, and how large a restaurant you are planning. Do you want in-restaurant dining or exclusively takeout and delivery services? Narrowing down these elements and understanding the expenses of opening and running a restaurant will help you navigate how to increase restaurant sales.
Restaurant startup costs vary, ranging from $175,500 to $750,000. If the high startup costs feel overwhelming, don't get discouraged. We'll cover how much it costs to open your own restaurant and how an innovative strategy, like the ghost kitchen method, helps drastically reduce these costs. 
Food costs
The cost of food weighs heavily on your operating expenses. It generally makes up around 28% to 35% of a restaurant's ongoing expenses. The cost can also differ based on what type of menu items you plan to serve. For example, a steakhouse may run up to 40% in food costs, while an Italian restaurant may run closer to 28%. 
It's important to consider how many profit dollars your menu items will generate. For example, a menu item may have 35% food costs but still generate more profit than a 28% food cost menu item because of its popularity and volume sold. As a result, it's important to consider promoting items based on their "gross profit contribution" rather than on low food costs alone. 
Food costs are volatile. A bad weather event like a hurricane or other natural disasters can quickly throw everything into flux. You're also at the mercy of trends driving up demand and, therefore, costs. If avocados, for example, become a hot item on the market, you are vulnerable to supply-and-demand issues, which may drive up food costs. 
Vendor relationships are also crucial as you launch and maintain your restaurant business. One study found that 4 in 10 restaurant owners actively negotiate with vendors to keep their food costs low. Consider this as you build vendor relationships and plan for the future. 
And finally, be mindful of food waste. A difficult balance exists between not having enough of an item and having too much. One study found that 58% of restaurants struggle to manage their inventory properly and end up ordering too much food, resulting in wasting money and food.
Labor costs 
Labor makes up a large slice of your operating costs and includes hourly wages, vacation pay, sick days, employee benefits, payroll tax, and more. 
Restaurants attempt to keep labor costs at around 25% to 30%. Quick-service restaurants are at the lower end of the range, while casual dining is at the upper end. Curious how you can calculate your labor cost percentage? 
It's as simple as taking your total labor costs for a period divided by the total sales for that same period, multiplied by 100. 
Let's take a look at an example. Your November labor costs were $20,000, and total monthly gross sales were $65,000. The labor cost percentage is $20,000 divided by $65,000, multiplied by 100. This gives you about 31%, which is just slightly above the upper limit of 30%. 
Market conditions and emerging regulations play into your labor cost. Additionally, labor shortages have the potential to drive up these costs as well. One study found that 7 in 10 restaurants struggle with filling positions due to a labor shortage. 
Rent 
Every restaurant needs space, and the cost of that space varies based on your goals. If you plan to open a large restaurant with a spacious dining room, the cost will be much higher than a small restaurant with plans to offer pickup and delivery-only options. The average restaurant rent makes up around 5% to 10% of a restaurant's monthly costs. One survey found that the median rent of a restaurant is $5,000 per month. 
If you're looking to save money in this area, we're diving into how ghost kitchens drastically reduce the amount of space required, and therefore the rent you pay, helping you turn a profit faster. 
Technology costs 
A few decades ago, technology played a small role in the restaurant industry, but now it's the backbone of the customer experience. Without the right technology, you risk creating subpar experiences for customers, which can quickly reduce profits. Consider the following when planning for technology: 
• An employee scheduling system. Nearly one-fourth of restaurants say they spend 3 or more hours working on employee schedules, which is why a scheduling system can be an essential tool. 
• A point-of-sale (POS) system. A good POS system is important to provide a seamless customer experience. What's more, is that 70% of restaurant owners report the ability to gain insights from their POS system helps grow their profits. 
• A single platform and table for deliveries. If you offer delivery service, it's important that your technology connects seamlessly with multiple vendors to create a single workflow. 
The cost of your technology will vary based on what tools you decide to use. Regardless, select technologies that give you access to insights. These insights will enable you to get an in-depth view of the many factors that influence sales. 
Other costs to consider 
As you take inventory of the potential costs of opening your restaurant, there are a few more categories to consider. 
Marketing costs – Marketing will help you grow your food business from unknown to respected and adored by customers. If you manage marketing in-house, your expenses are less. You might pay an existing employee, for example, to devote several hours a week to marketing activities, such as social media. Alternatively, you might decide to use a professional marketing agency, which could cost thousands. 
Décor and remodeling costs – Even if you lease a commercial space that was previously a restaurant, you will likely have some remodeling costs. Expect to spend anywhere from $5,000 to $100,000 or more. 
Kitchen equipment – The cost of kitchen equipment will depend on whether you decide to lease or purchase the equipment. You'll also need to purchase necessities such as dishes, glasses, linens, and other items for in-restaurant dining. A laundry service may also be required to clean your restaurant items. 
Licensing costs – The cost of a business license ranges from $75 to $7,000 or more, depending on your location and local requirements. The initial cost of a food-handling service license is around $100 to $1,000, and a liquor license costs around $300 to $14,000, depending on state regulations. 
If you want to reduce some of the costs of opening a restaurant, you might consider an alternative business strategy. A ghost kitchen allows you to eliminate costs associated with in-house dining and to maximize efficiency for a quicker return on investment. 
Ghost kitchen versus traditional kitchen 
An alternative to the traditional restaurant startup business model enables you to pursue your business without worrying about high upfront costs. If you haven't heard of a ghost kitchen, you might wonder what it is, how it works, and if it makes sense for your business. Consider the following. 
Brick-and-mortar traditional restaurant
One of the key expenses of opening a brick-and-mortar restaurant is the location. If you don't have a good location, you miss out on foot traffic and other opportunities that make a successful restaurant. And since you'll offer in-restaurant dining, you'll need a large space. 
For example, you might have a capital investment of $1 million for a space of 2,000 square feet. At a minimum, you would need 25 employees, and the time required to open the new restaurant could be 52 weeks or longer. In this scenario, the capital investment and risk are high. 
Ghost kitchen
A ghost kitchen does not have in-restaurant dining, so it requires a much smaller space than a brick-and-mortar restaurant. The business operates on a delivery model, which requires a much smaller space to get started. For example, you only need a 200-to-300-square-foot kitchen to get up and running. 
Foot traffic isn't important, so you don't need to pay a premium for a highly visible space, thereby saving on rent costs. Without the need for front-of-house staff, you hire 4 employees who are solely focused on making really good food. With CloudKitchens set in a specific location like a ghost kitchen in Miami, Austin or Chicago, this plan takes as little as 4 weeks to set up, and you get a return on your investment much more quickly. 
Moving forward with greater success
Opening a restaurant requires many decisions, and one of the most important is your business model. The restaurant industry is at a point of rapid transformation. By embracing trends, such as demand for delivery services, you can create a business positioned for future success with greater efficiency and lower upfront costs.
Ready to cut costs and take your restaurant business to new heights? Find a CloudKitchens location near you today!
CloudKitchens is proud to offer ghost kitchens in Miami, NYC, Chicago, Orlando, Austin,  Philadelphia and more. Contact us today to find the location nearest you!
Sources