How Much To Tip A Waiter Or Bartender – Tipping At Restaurants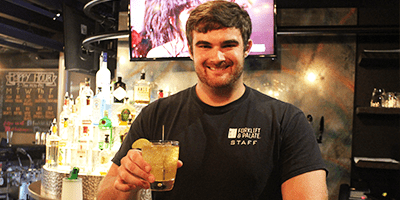 When you go to a restaurant, you know you need to leave a tip. But how much should that be? And if you have been sitting at the bar, do you owe the bartender a tip as well?
There's no one correct answer to this question. Tipping depends a great deal on the quality of service you received. If the service was outstanding, then the tip should be, too.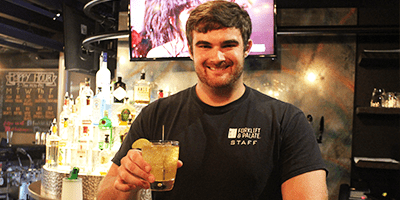 On the scale of tips given to service industry, restaurants rank rather highly. You should also give tips to the bell boy at a hotel, your hotel housekeeping staff, taxi drivers and the hair dresser or barber. But while many of those tips are a couple of bucks, you pay a higher percentage of your bill back to the wait staff.
How Much to Tip a Waiter or Waitress
Your waiter or waitress has a difficult job. They bring you food and anticipate your every need throughout mealtime. In return, it's customary to tip as a reflection of the type of service you were offered. Here are the standard tipping rates:
20 percent for excellent service
15 percent for good service
10 percent for poor service
Note that even when you receive terrible service, you should still pay a minimal tip. It's considered polite to do this since the wait staff usually makes just a couple dollars per hour without tips. Restaurants build the tip into the pay structure.
What Determines Great Restaurant Service?
How do you decide what type of service you received? You can consider a number of factors. Here are a few to think about:
Were you offered a drink quickly upon sitting down?
How long did it take for the waiter or waitress to take your food order?
Did they bring the drinks quickly, and were those drinks correct?
When the food arrived, were your special instructions for preparation heeded?
Did you receive the right food?
Did they return to the table at least once after delivering the food to ask how it was?
Did they ask you if you wanted dessert?
Did they bring the check promptly after you were done?
You can also consider some intangibles when deciding what type of tip to leave. Was the waiter or waitress friendly? Did they answer your questions? Were they helpful if you asked for substitutions or special dietary assistance?
Sometimes a waiter or waitress simply has an off night, which is another reason why you should still tip even if the service was poor. Perhaps they were distracted by something happening at home or they recently received some bad news. Every once in a while, even the best members of the wait staff will be off their game. Treat this as a fluke rather than the norm, and still leave a small tip.
How Much to Tip a Bartender
How much you tip the bartender will depend to some degree on what type of place you are getting your drinks. If you are at a nice, very upscale establishment, then you should stick to the 20 percent rule because the drinks will have higher prices.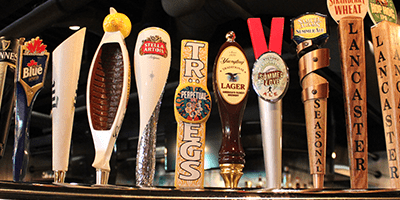 For a long time, $1 per drink was the rule of thumb, but recently that has risen to $2 in major metropolitan areas. If you are unsure of the establishment, then you can generally stick to the rule of $1 to $2 per drink.
Tipping for Cocktails vs. Drafts
Cocktails tend to be more expensive than beer, so you should generally tip 20 percent for those. Beer is less expensive, and so you should always tip between $1 to $2.
Poor Bartender Service?
What if your bartender brought you the wrong drink or took forever to fill your order? Then you can bump down the level of tip.
Experts say you should then tip between 15 and 18 percent of the final bill. This lets the bartender know you were unhappy with the service and may prompt them to try to figure out what they did incorrectly. Again, everyone has off days, so you should still leave a tip even when service is less than on the ball.
Tip According to the Service You Receive
Tips are a way of saying "thank you" for the service you get at a restaurant. If you are satisfied with how you have been treated, then leave a generous tip as a way of saying thank you. If, however, you were ignored, received the wrong meal or your special dietary order got messed up, then you can leave a smaller tip.
Our outstanding wait staff at Forklift & Palate is ready to serve. Visit us today.
Learn More About Restaurant Staff
How To Get Seated And Fed Fast At A Restaurant
How To Properly Signal Waitstaff