Jalsa restaurant in Kolkata echos a fusion of Indian flavours
Imagine a cauldron perched on simmering heat with a medley of tantalising Indian spices, culinary delights and traditional contemporary interiors rustled up together—seems like a tasteful vision to behold. Precisely expressing this, is the Jalsa restaurant in Kolkata that crafts the nuances of the country's culture.  
This Post: Jalsa restaurant in Kolkata echos a fusion of Indian flavours
The 4000 sq ft modern Indian restaurant located in the old colonial Harrington Mansion on Harrington Street has over 100 years of history. Designed by Ajay Arya, Founder and Interior Designer of A Square Designs, the restaurant celebrates life with spaces that evoke a joie de vivre.
"The concept and the cuisine of the restaurant presented an opportunity to create a fusion of sorts. Just like authentic Indian cuisine, with a contemporary twist, I had a chance to blend the old with new, the stereotypical with inspiring, and the traditional Indian with modern," recalls Ajay.
You may also like: Minimal and whimsical Three Yellow Circles in Ahmedabad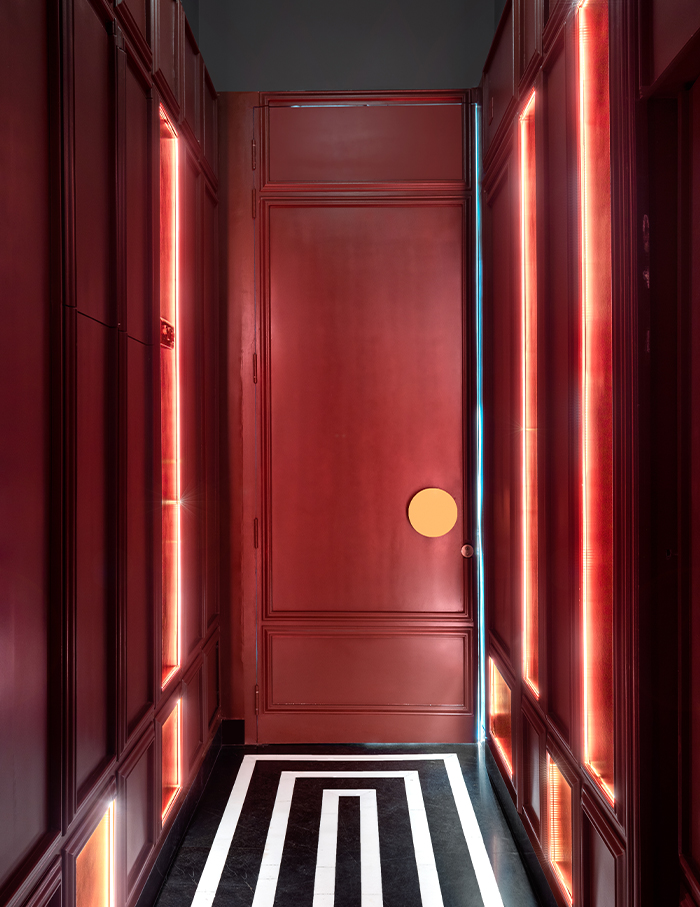 The restaurant celebrates the many ingredients of India — its cuisine, art and design, and the modern Indian woman rooted in traditions, yet conquering the world with her independent spirit. Inciting enigma and interest upon entrance is the narrow passage painted in deep red with striped black and white flooring and concealed mood lighting.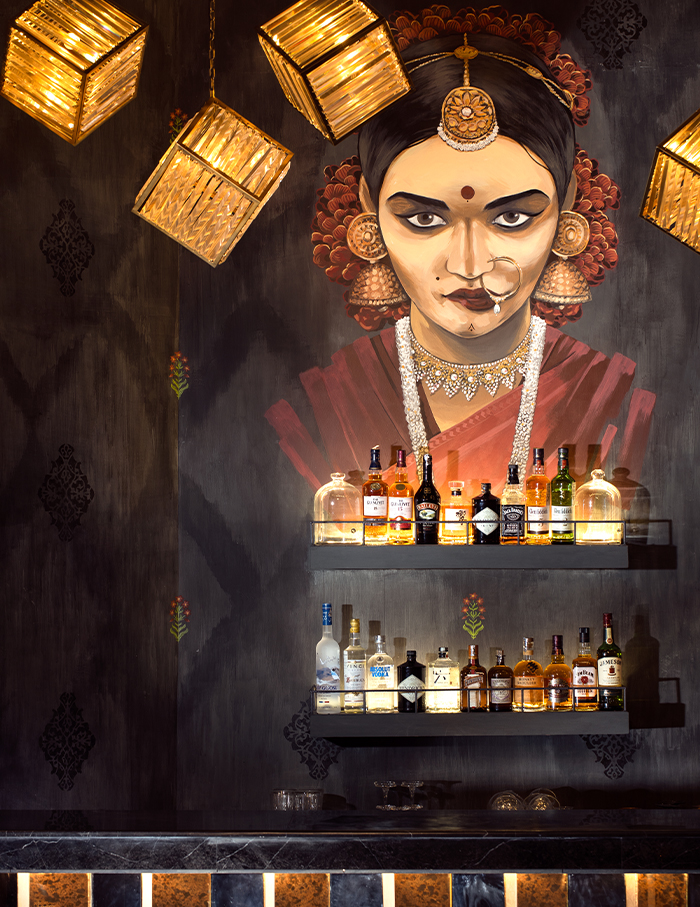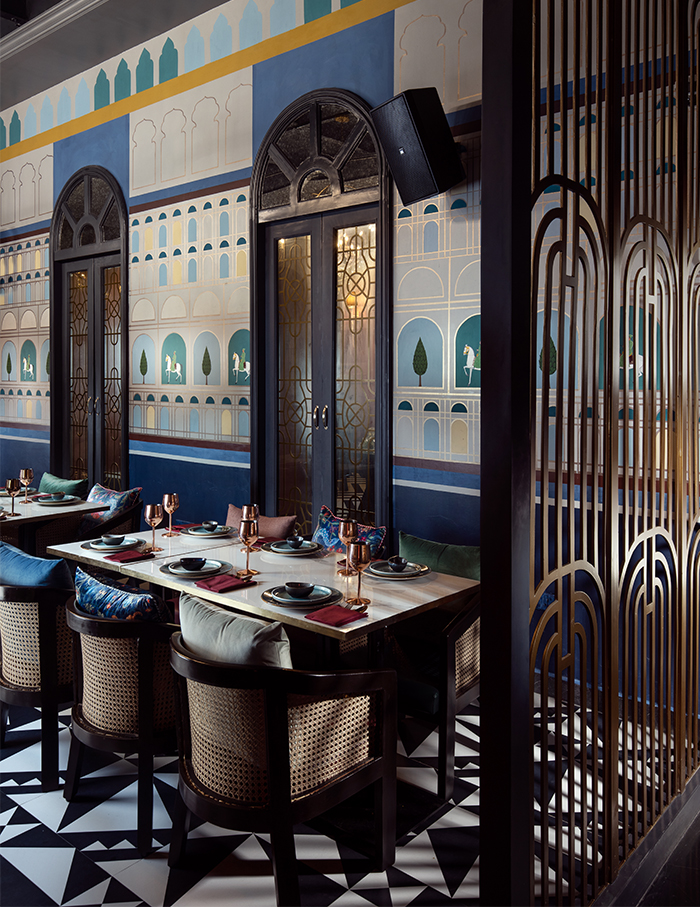 As it is rightly pointed out, 'earth' without 'art' is just 'eh', the restaurant interiors pop a peppy mood with its artistic flair. A 7ft painting of a woman behind the bar in the central dining hall personifies the idea of an urban woman—traditional yet modern. The adjacent walls are decorated with paintings of women in various moods on one side and imagery of arches on the other put together with dazzling chandeliers that enhance the Indian vibe. Gold metal screens, custom-made vintage seating and cushions in rich fabrics and vibrant florals add just the right dose of exuberance to the ambience.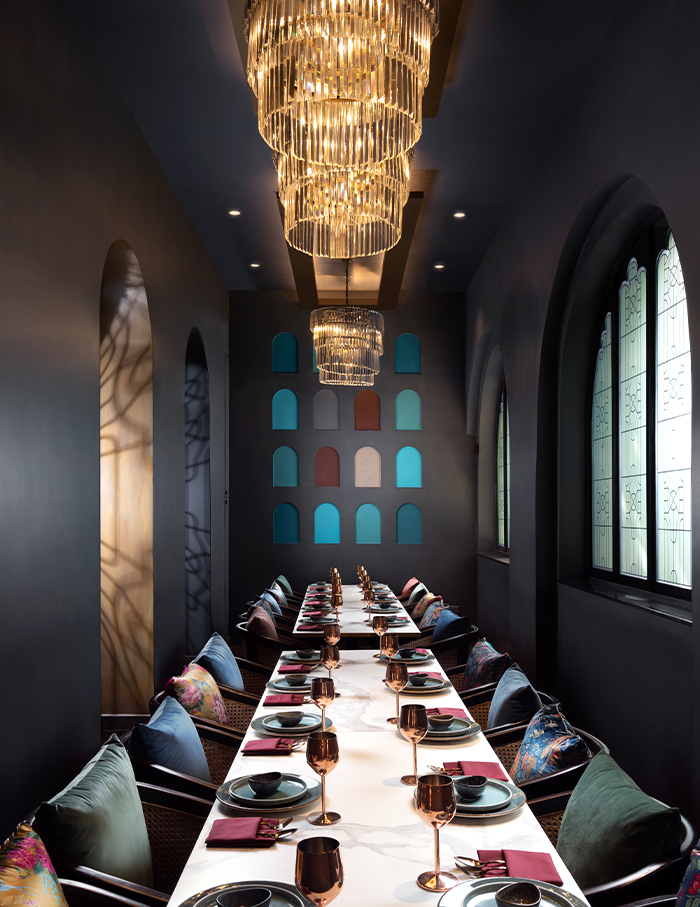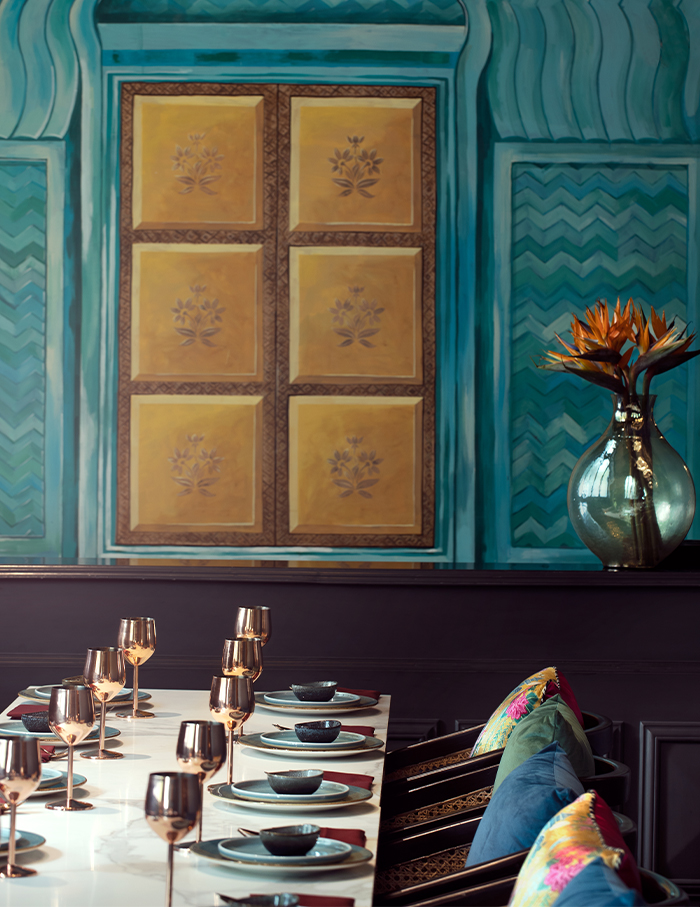 Decked in wooden flooring, the private hall crafts a more sober and elegant mood. Arched window panes, a hand painted old door by a local Kolkata artist and a series of small arches, like 'aalas' in pastels accentuate the interiors of this space.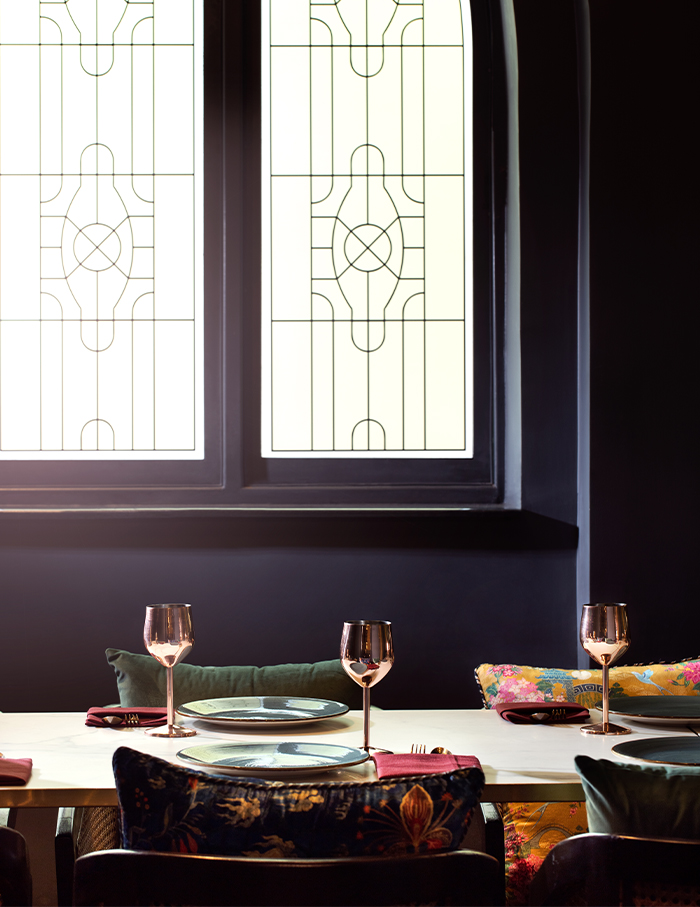 The party lounge features a rich shade of burgundy and teal paired with mouldings, stained glass details and black and white chevron flooring that furnishes a vibrant and royal dining experience. Just like the cuisine it offers; the restaurant interiors create a nostalgic world that takes you straight to royal dining rooms.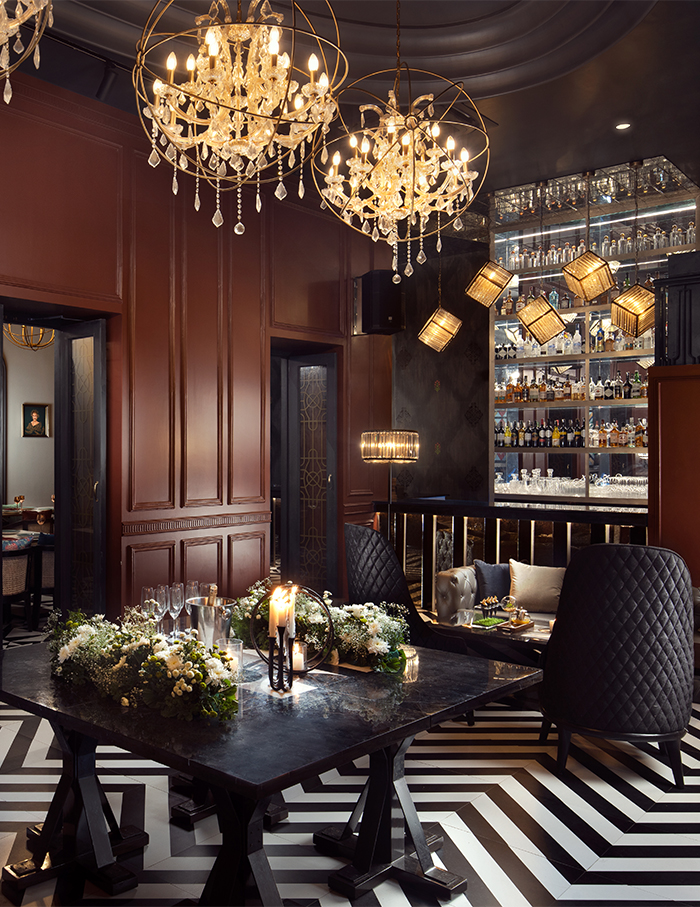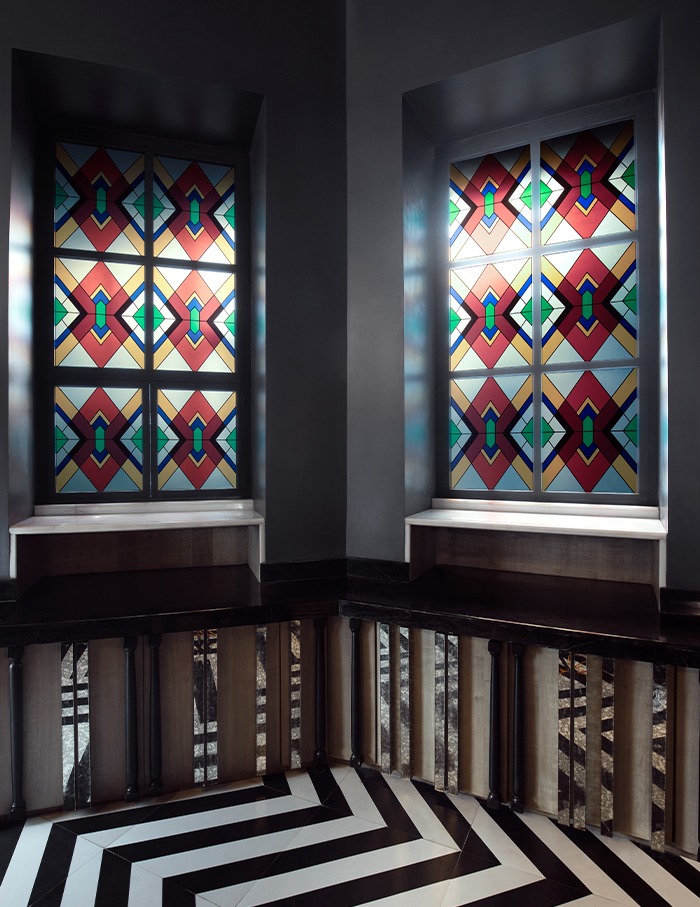 Ajay Arya enunciates a regal atmosphere with hand painting techniques, old lead work on glass used in the churches of yore, and a captivating colour palette to present a new taste and character to the city. There is a tasteful play of art, patterns, bright colours and arches that echo the flavours of India in all the three parts of the Jalsa restaurant in Kolkata.
If you loved the vibe of Jalsa Restaurant in Kolkata, then do check out this charming Mumbai restaurant Donna Deli
Source: https://bloghong.com
Category: en