Learn Restaurant Hospitality using ASL – Visually Speaking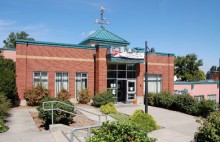 Learn how to engage your Deaf customers and provide a dining experience using sign language, please bring a menu!
Restaurant Hospitality Workshop
Are you a server or host, or work in a restaurant? Especially if you're in the Seattle area, you are bound to have Deaf customers. How great would it be if you were able to make them feel comfortable and at home? Communication and hospitality are what you offer to all of your hearing patrons, and this courtesy should be extended to Deaf patrons as well. Whether you know sign language or not, there are ways to make your Deaf customers feel more at ease in your restaurant and with your staff.
Join us on July 28th for a workshop in Restaurant Hospitality, from 7-9pm! We will cover basic signs and ways to interact with Deaf customers, specifically in a restaurant setting. You will have the opportunity to expand your knowledge of Deaf culture: allowing you to provide quality service to a wider, more diverse range of customers. We encourage you to bring your administrators as well as your staff to join us for our first summer workshop, and make your business a more accessible one! This class is created for the beginner sign skills but advanced skills are welcome!
40 per registrant
want to pay less? just ask
Miller Community Center
330 E. 19th Ave
Tuesday July 28 — 7 to 9 pm
Seats are limited!
Sign up now!
Notice: JavaScript is required for this content.No Fields Found.
No Fields Found.