Liberty House Restaurant – Lynn Hazan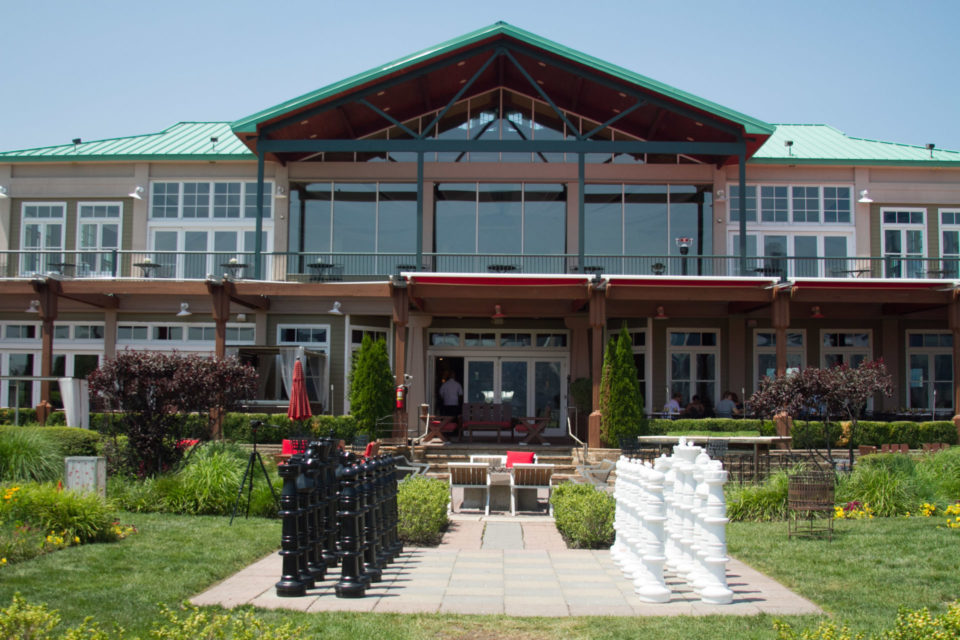 I've been to Liberty House Restaurant a few times since I moved to Jersey City. Every time I visit, I say to myself, "This place is magical." Located in our very own Liberty State Park; the "farm to table" food is outstanding, the service is like nothing else (the staff actually care about their guests), the drinks are fresh, and the ambiance is outstanding. I would say Liberty House has the best view of the NYC Skyline in Jersey City. You can quote me on that.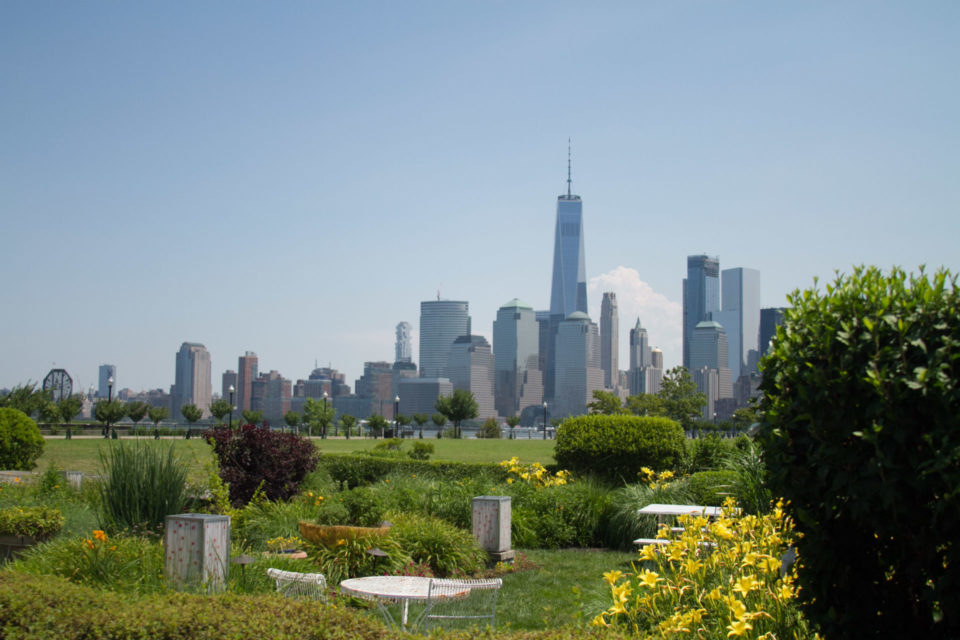 Liberty House is owned by Frank and Jeanne Cretella of Landmark Hospitality. They are the Jay-Z and Beyonce of the hospitality business. They own restaurants and venue spaces all over NJ and PA and they are extremely active in each of the communities they own in and are involved in many non-profit organizations. Jeanne is actually on the board of Dress for Success and was honored last year as Woman of the Year. Very well deserved.
I had the chance to check out another venue of the Cretella's; The Stone House, which is located in Warren, NJ (yes I leave Jersey City sometimes) and my experience there was nothing short of amazing (blog post coming soon!). It just goes to show you that people still do care about providing excellent and consistent service to their patrons, regardless of their location. Big shout out to the Cretella family. My parents owned a restaurant growing up and I had a glimpse into that world, and it's not easy. The Cretellas crush it.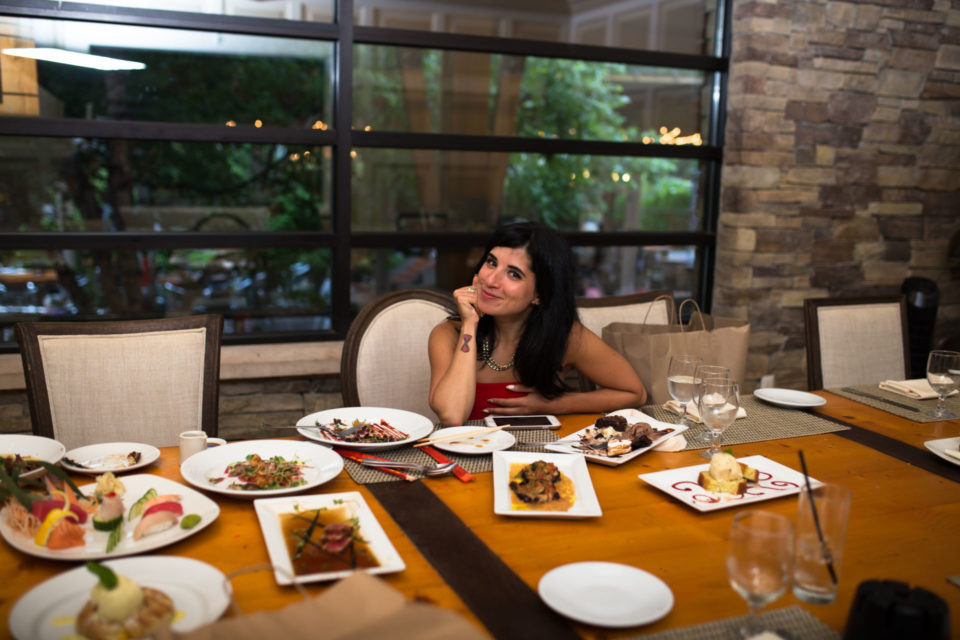 Now back to Liberty House… I don't even know how to do this place justice. You need to go there for yourself and experience it, whether it's a casual business lunch, drinks with your friends, a sexy date night, or a special occasion. I know people who come here three times a week, it's that good. Maybe you've already been there, so here is your reminder to go back. Make some good memories while you're at it.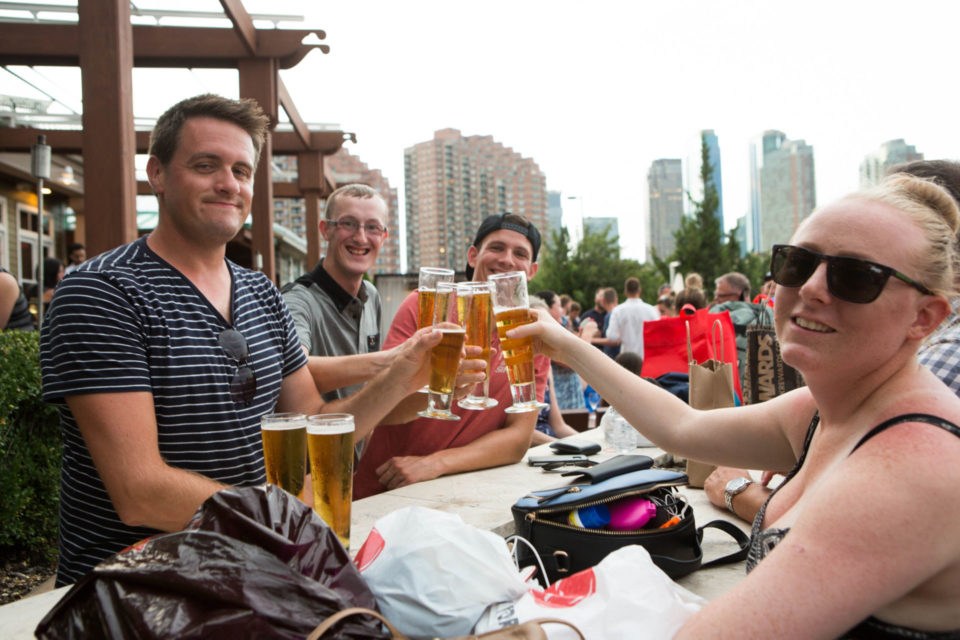 Liberty House is literally in our backyards! It's a 5 min drive from downtown, it's accessible via the light rail, ferry or even a nice walk on the pedestrian bridge into the park. It's also a casual place, you don't need to be all fancy to eat at Liberty House. You can come here dressed in shorts and a tee, or show up in your snazziest outfit – everyone is welcome here! That being said, there are so many Instagram worthy opportunities 🙂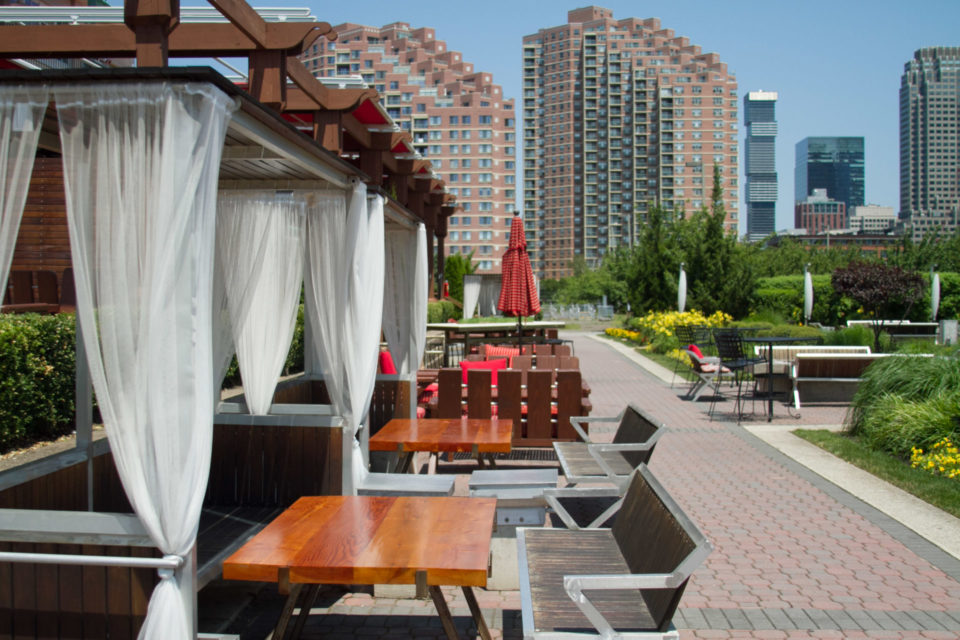 I had lunch with John Williams, VP of Operations for Landmark Hospitality, to get the scoop on Liberty House aka "Views with a Room."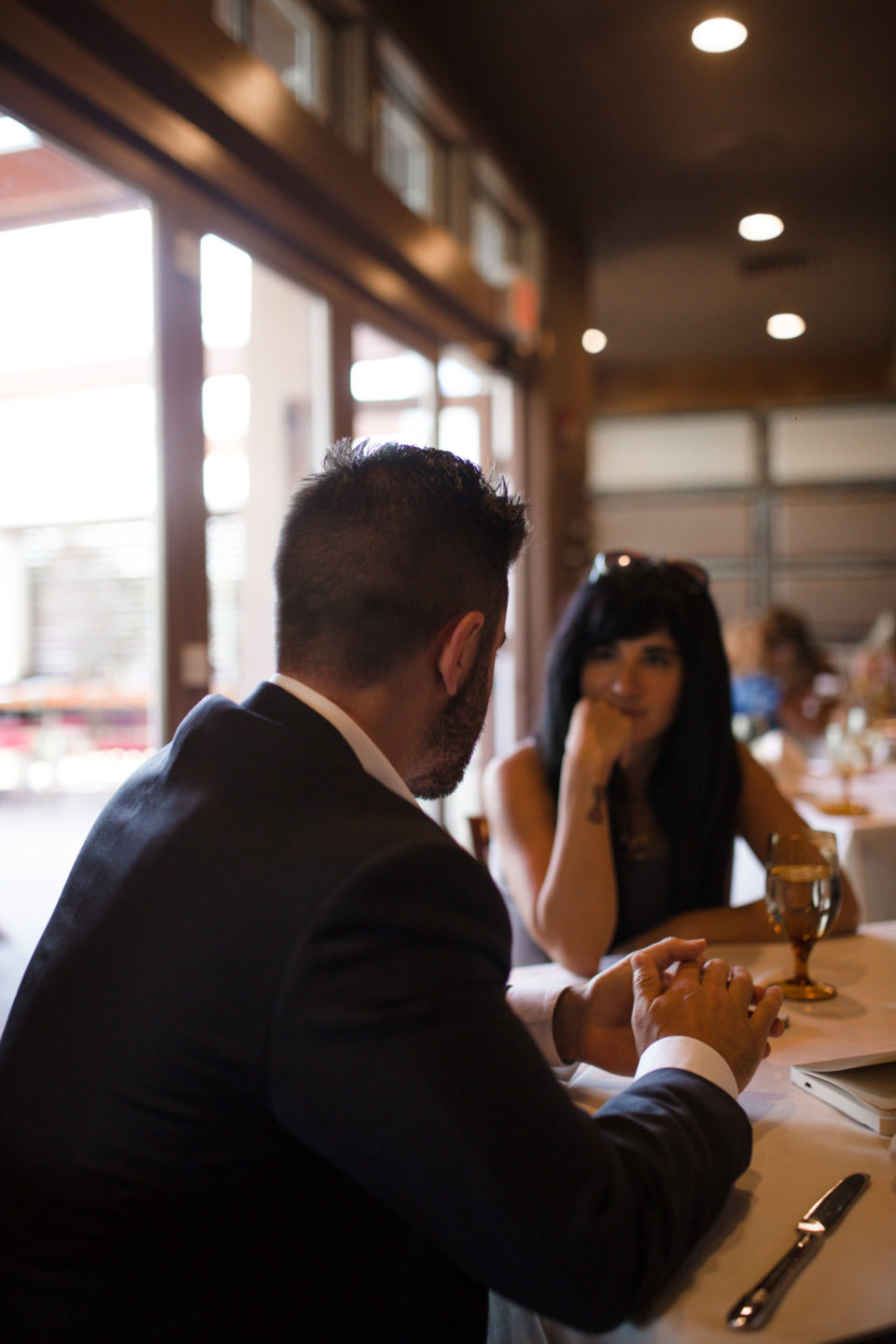 What's your name?
John Williams.
What do you do?
I'm the Vice President of Operations for Landmark Hospitality.
What does Landmark Hospitality do?
We own and operate multiple venues in New Jersey and Pennsylvania – Liberty House, Stone House, Ryland Inn, Logan Inn, Hotel du Village, and Crave Events Group which operates its own set of venues, mostly Boat House and exclusive catering spots.
So we're here at Liberty House. How long have you been working here?
I've worked for Landmark Hospitality for about five years.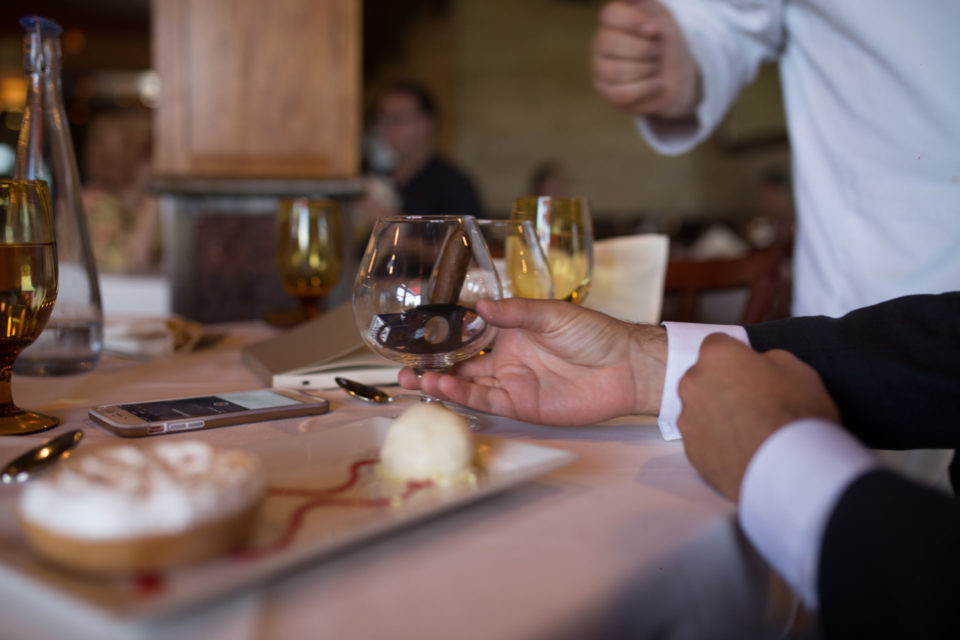 How long has Liberty House been around?
Liberty House catering opened in 2001. In March of 2002, the restaurant opened.
How would you describe the food?
The food style can be described as "continental" or "New American." I think it's food that is very comfortable, but done in a better way. It's recognizable and just done well. We're bringing great steaks all the time and we try to explore better products all the time. We do our best to be as seasonal and as local as we can. We have relationships with places like Zone 7, who will give us local produce from local farms. We try to be antibiotic-free where we can be, and we're legitimate about it.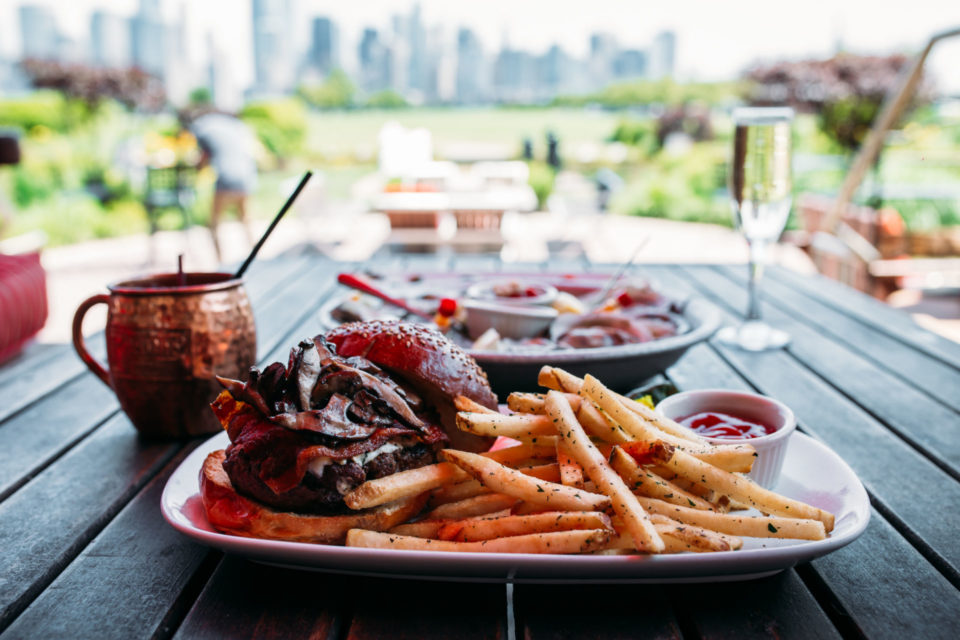 Our chef's name is Ken Trickilo, and he's been with us for five or six years now. He's fantastic with a great vision. It's simple, not overthought, and fresh.
It's the type of place where you can just come and know you're going to have a good meal.
People eat here multiple times a week, and some people are here every single night. It's a local place. The Marina is right here, so everyone who lives on their boats comes here all the time.
RED : "Nữ hoàng nội y" Ngọc Trinh khoe tài khoản đầu tư coin hơn 10 triệu USD
And you basically have the best view in Jersey City!
I believe we do.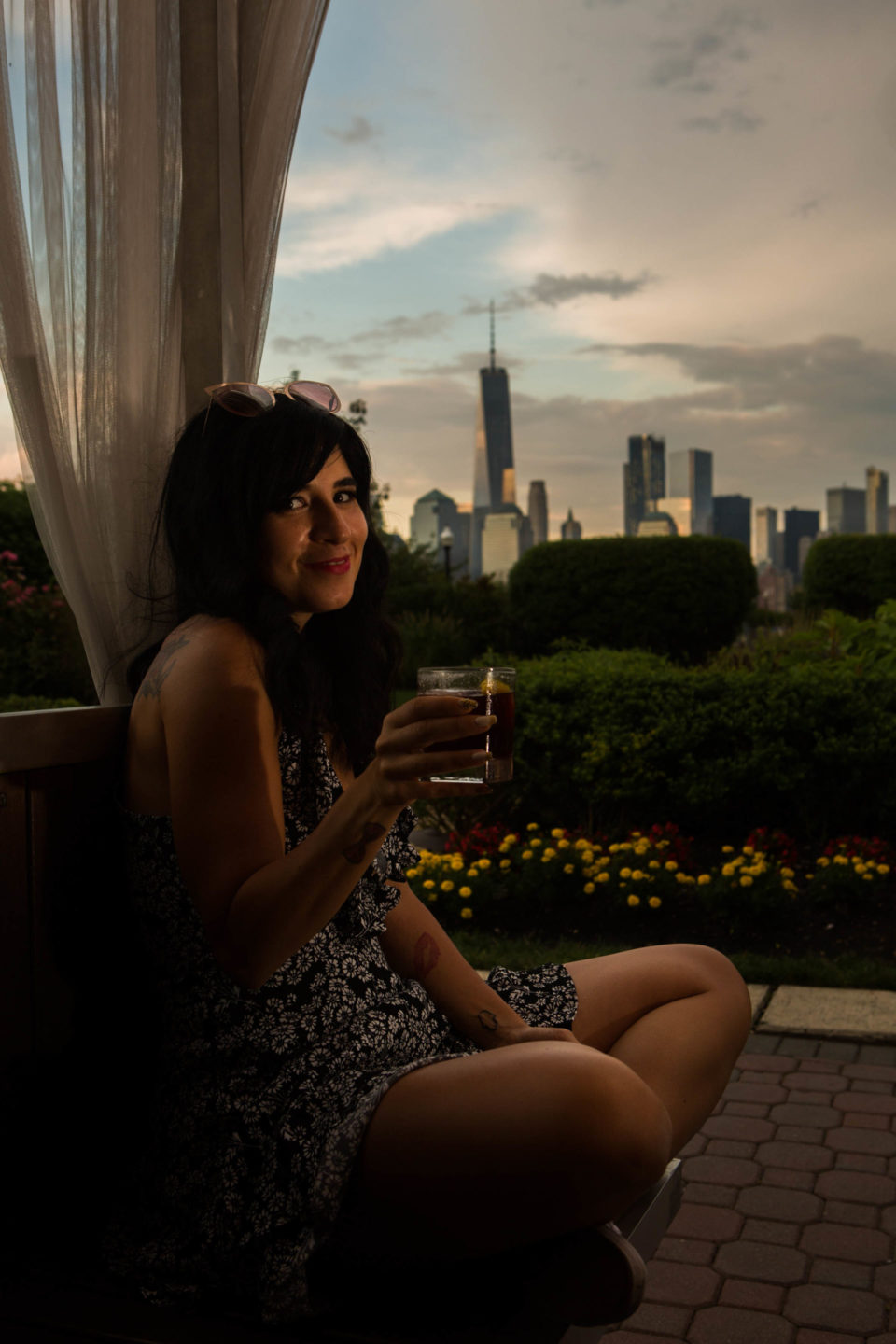 Tell me a little bit about Liberty House being in Liberty State Park.
It's unique. There are only two restaurants in Liberty State Park, and we have the waterfront. It's a great partnership and we're going to be here for a very long time. We serve as an amenity to the park and to the Marina, to the people who live in their boats or dock their boats. We're in Jersey City and have a great following, and we're always trying to expand our following. I think people that come here not only get to take advantage of the view, which is the best view even on a cloudy day, but we're also accessible. Everyone thinks they have to drive here, but there's actually a pedestrian bridge or they can take the water taxi.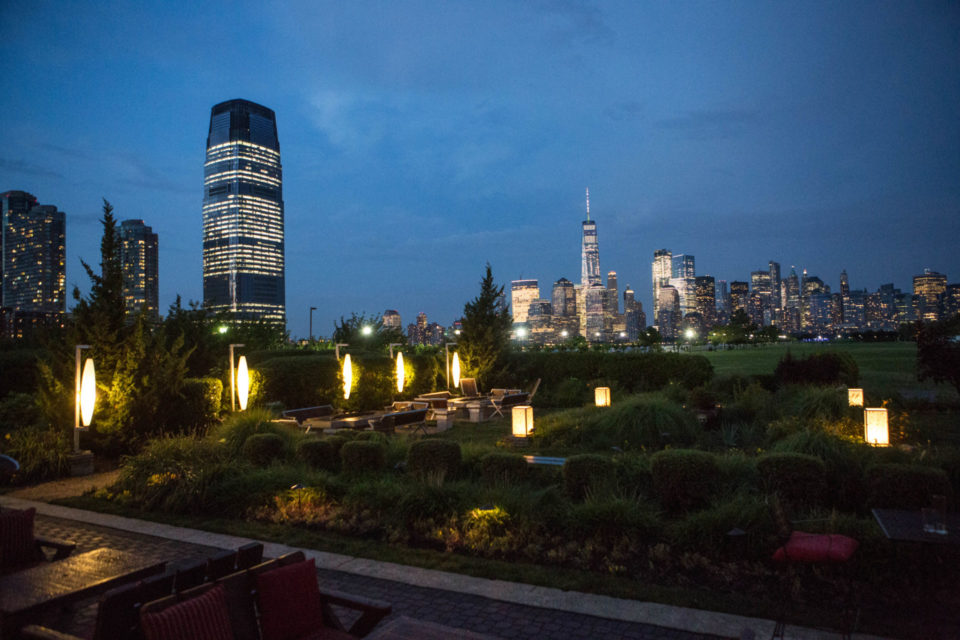 We're open for lunch and dinner Tuesday through Sunday, and we have brunch here on weekends. We do punch bowl brunches, a whole bunch of cool things. We're always trying to push the envelope and try new things, but I think the thing about us is that you can always be here. It's always going to be friendly, warm, you'll see the same faces. A lot of our staff have been here for over five years, some since we opened. They know who you are, they'll recognize you, it's not faceless. We feel like Liberty House is our home, it's your home.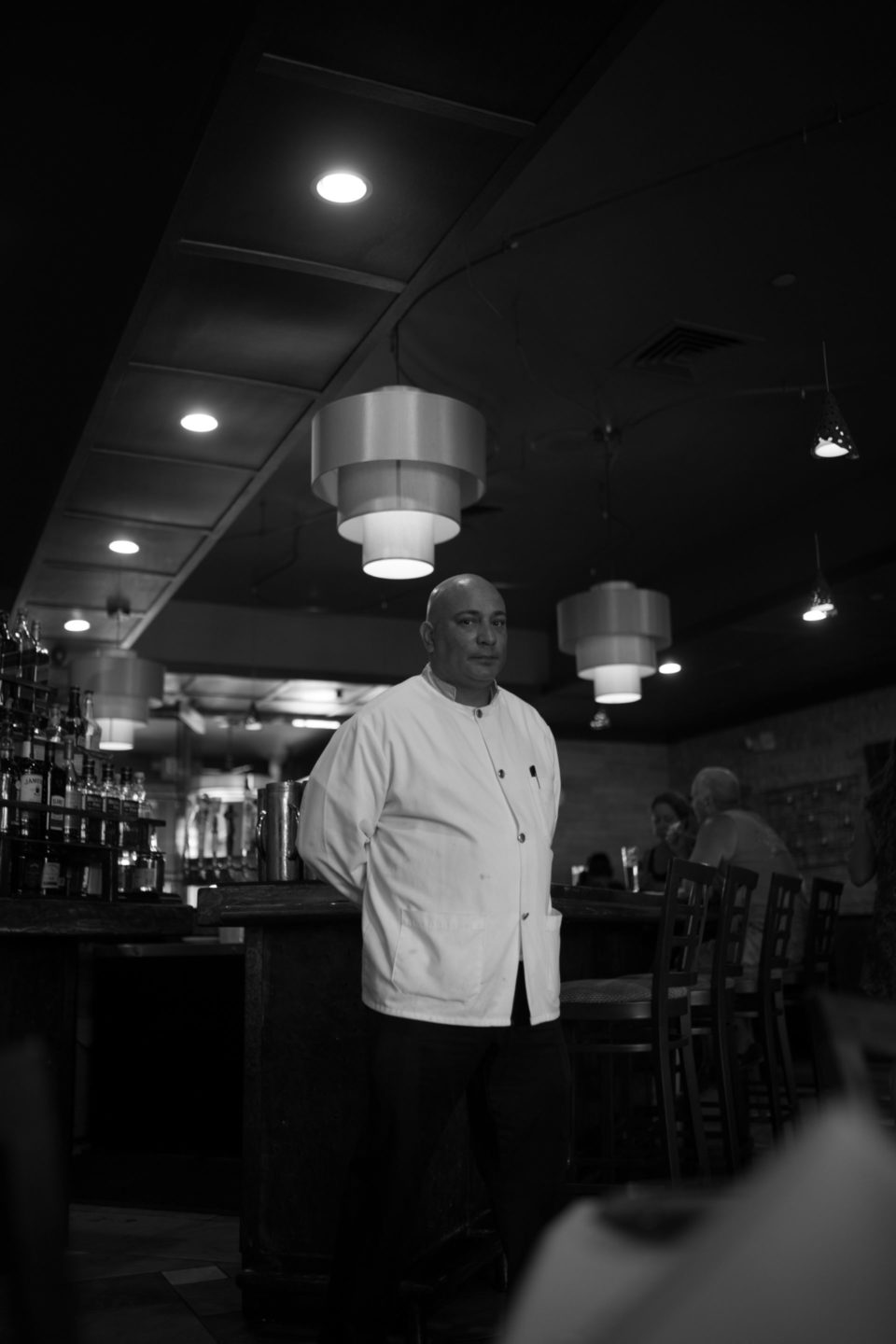 In a way, this restaurant is in Jersey City but I don't feel like I'm in Jersey City.
It's not a destination that's out of your way. Sometimes, people think a destination is something you go to once in a while. We are the restaurant version of a stay-cation. You're staying where you live, you're in Jersey City and you are minutes away, there's no better place to drink, there's unobstructed views. You can come for a drink, lay out on the lawn, enjoy the fire pits at night, we have s'mores. It's fantastic.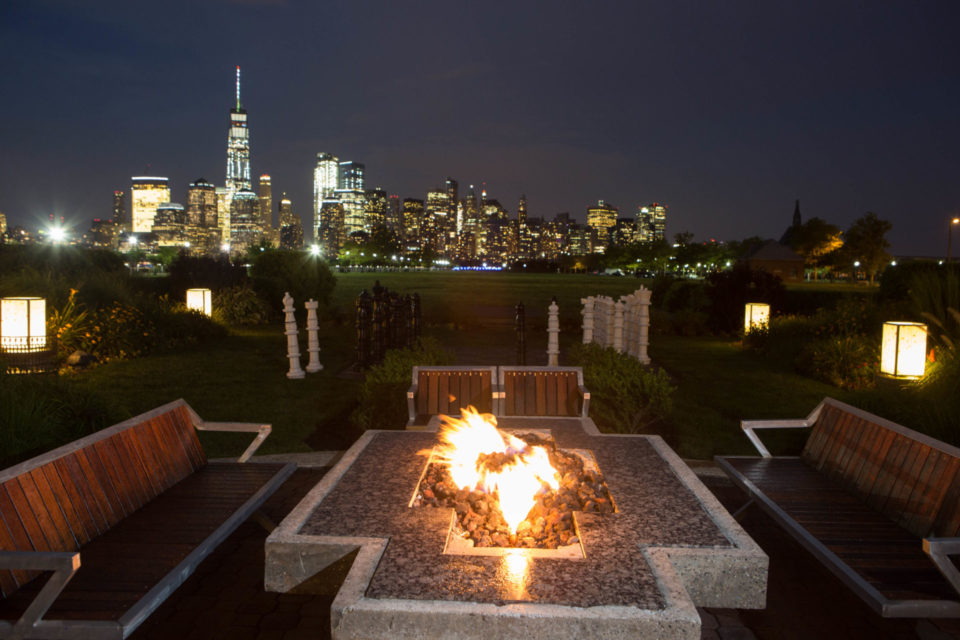 It's also a big place for a wedding venue, right?
Events and weddings, yes. We do a lot of events during the week, and a lot of people want to have their wedding here. The view is great, the food's fantastic, service is phenomenal. We treat weddings like we treat restaurant guests, it's not impersonal. We try to bring the same hospitality and warmth to larger events as we do for individual diners. Our wine list is great and very contemporary, meaning it's a lot of everything – American, Italian, and more. There's just no pretense here; it's about the guests.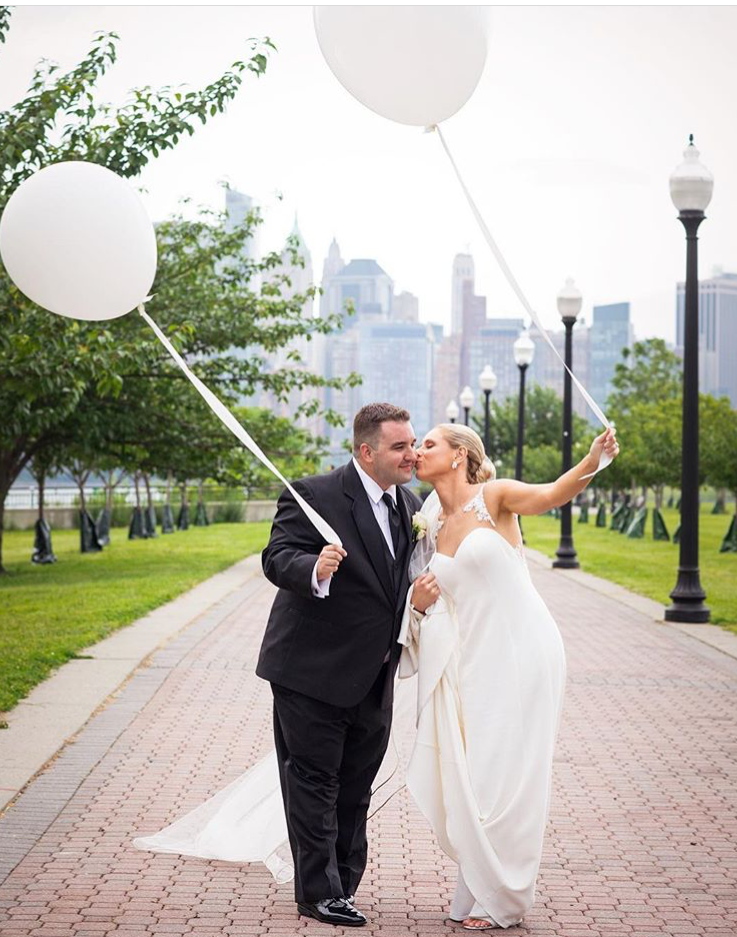 Is it place where you have to dress up to come here?
No, no. You'll see people in here wearing anything from t-shirts and shorts to full suits. It's a great place to have business meetings, bring your friends, bring a date and sit outside with the view of New York City.
Tell me a little bit about the family that owns Liberty House.
Landmark Hospitality and Liberty House are owned by Frank and Jeanne Cretella. They've been in business for over 30 years. They're a great family, and they really turned their company into a large family. I've worked with them for over five years and I feel like I'm a part of it. Our tagline is "Creating memories," and that's what we try to do. Every time someone comes in here, there's an experience that takes place and our job is to create an experience that's memorable. We're in the Experience business, and Frank and Jeanne have really made sure that permeates throughout the company.
What do you love about being in the hospitality business?
I love Saturday nights on the floor when people are having a great time. Food and beverage is just the best way to bring people together. A wide range of people come together over food, and we do a good job of doing that. That's what I love about the restaurant business, I like making people happy.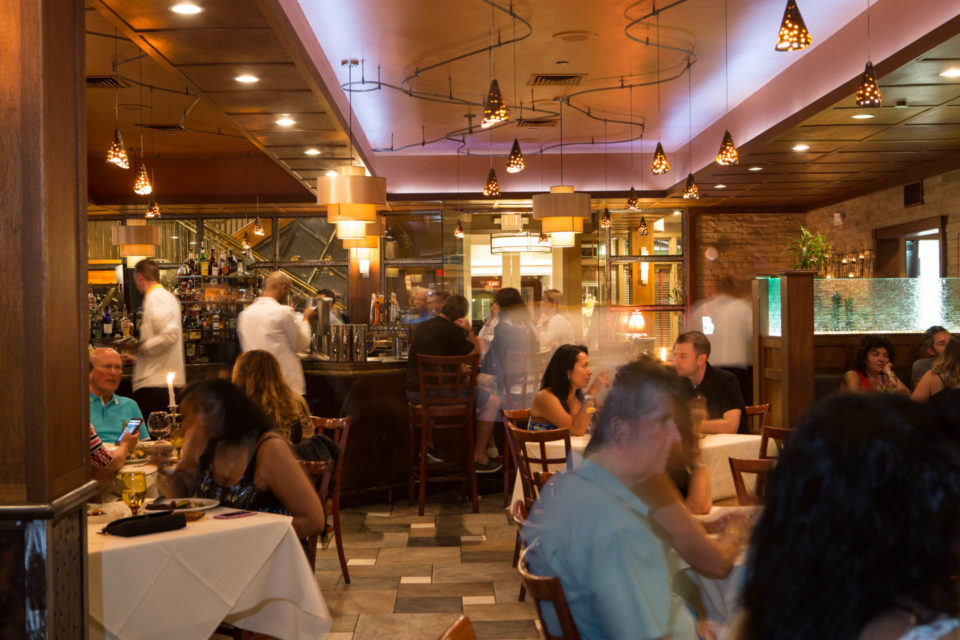 Do you have a favorite dish on the menu?
My favorite dish here would probably be the Piedmontese steak. We bring it in a couple of times a year for the Piedmontese burger. It's an Italian beef, and it has a particular taste. Next to that, my favorite would be the tuna tacos. They're ahi tuna tacos, I definitely get them for brunch. We also do sushi! We have two sushi chefs and every night, starting at 5 PM, we have sushi that's just as good as any sushi joint around.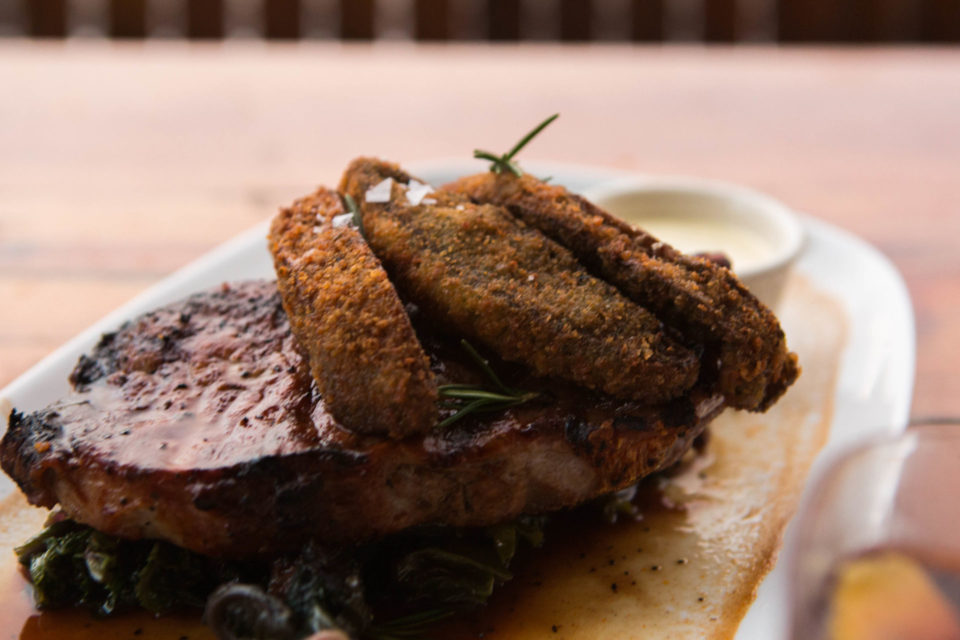 Oh, I didn't know that! I'll have to try it.
Now, you ordered a cigar. Is that a common thing? I've never seen that on a menu.
We have a humidor and we bring in cigars locally from a guy named Rocky who is right by the PATH Station in Hoboken. He's been a loyal customer of ours for a very long time, and he's an avid cigar smoker so we sell cigars and have a cigar menu.
Is there a designated area, or can anyone smoke outside?
You can smoke on the second level of the patio. You can't smoke around the diners.
We have a cigar menu, we have an after-dinner drink menu that goes along with the cigars, and it's very popular.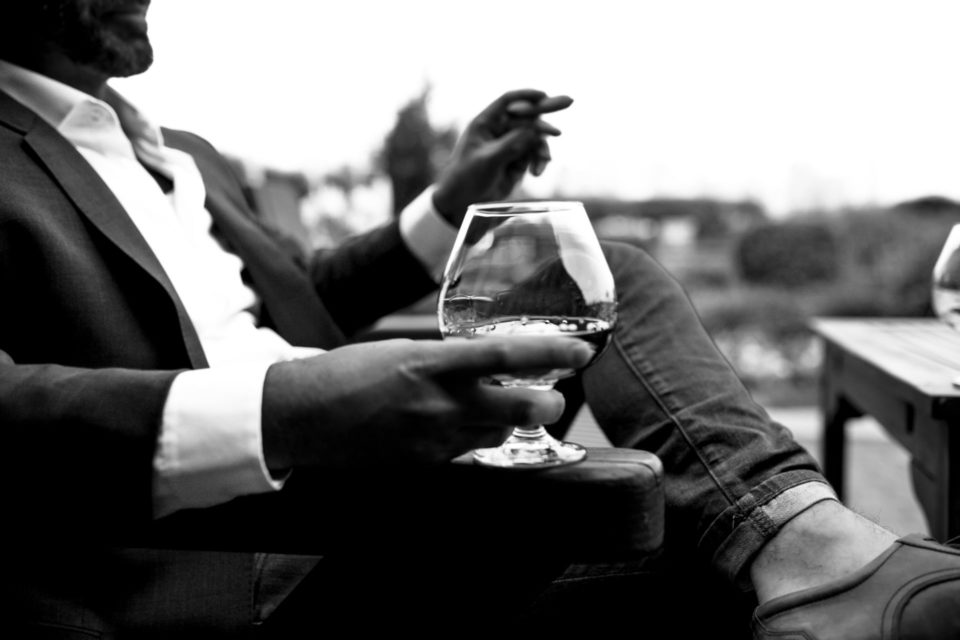 RED : Working at Horace Mann Insurance: 227 Reviews | Indeed.com
Describe the Liberty House experience.
I think the Liberty House experience is what every restaurant should be. It's familiar, it's accommodating, it's fun, it's exciting, it's a place where you just feel like you're a part of the action. It's not quiet, it's not pretentious, it's fun. It has fine dining qualities, but it's certainly more fun than fine.
I love the natural light in here.
There's plenty of natural light, it has a bit of a nautical feel with the woods, and I think it's something that makes the food taste that much better.
You mentioned earlier that you guys make all of the furniture.
We have some teams who build the furniture, but it's all designed by Frank Cretella. He has a passion for design. Frank and Jeanne have designed all of this, and all of the woodwork is done by our in-house finishing carpenters, and he and Jeanne are the designers even down to the light fixtures. We make a lot of our farm tables, the benches, the tables around the fire pits, and we make the fire pits.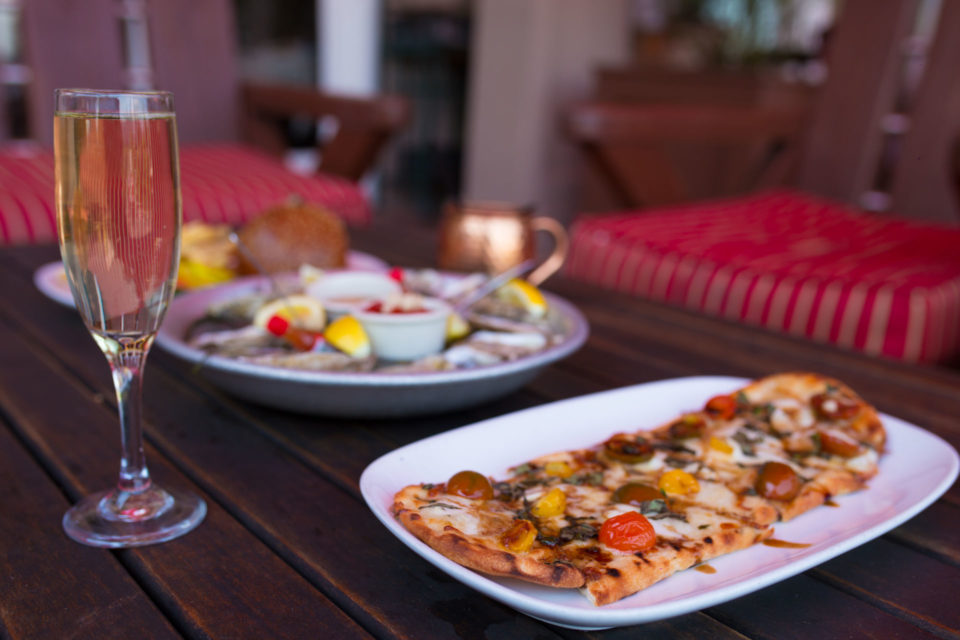 Frank and Jeanne – are all of the restaurants the same style?
They all have common aspects. You'll see that a lot of the woodwork is common and the metalwork is common, so you can always pick up on the Landmark brand. Our restaurants all feel the same, they all feel like they're family, and we try to cultivate the feeling of home. It's the experience we want. In that sense, yes. This restaurant's more continental cuisine, Stone House has a more Tuscan-Italian edge to it, Ryland Inn's a bit more French in technique in an equestrian setting, the Logan Inn is a tavern with the same family feel. Some of our Events Only spaces bring that warmth and genuine hospitality that you find in our restaurants to an event, which I think is different than what most people do.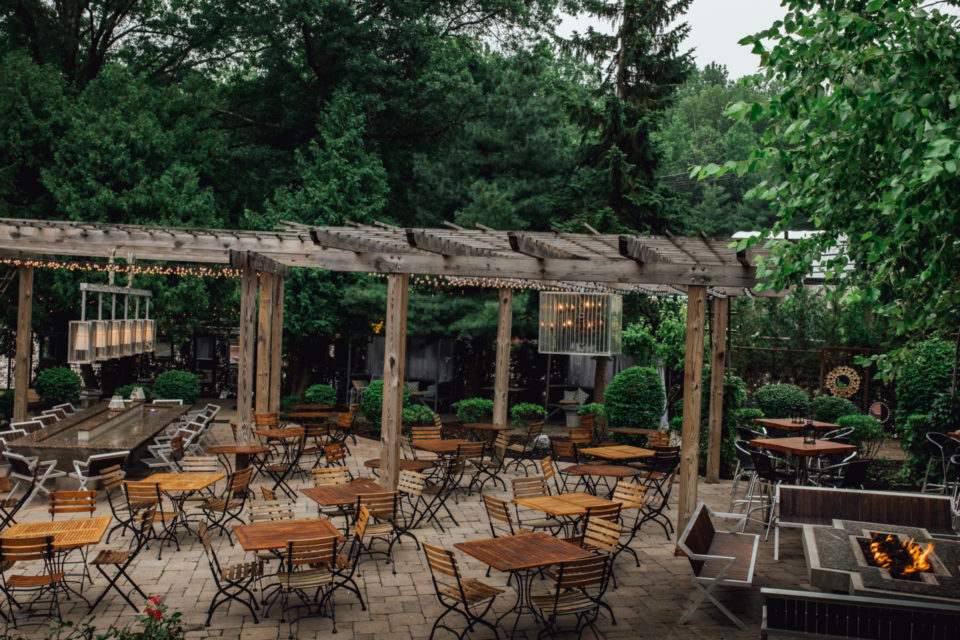 I love that. What else should we know about Liberty House?
It's right in your backyard, and you can come anytime whether it's with your family or with a date. It's family-friendly, and we even have music on the weekends. It's accessible and it's been here for a long time. We do a good job, and that's why people continue to come back.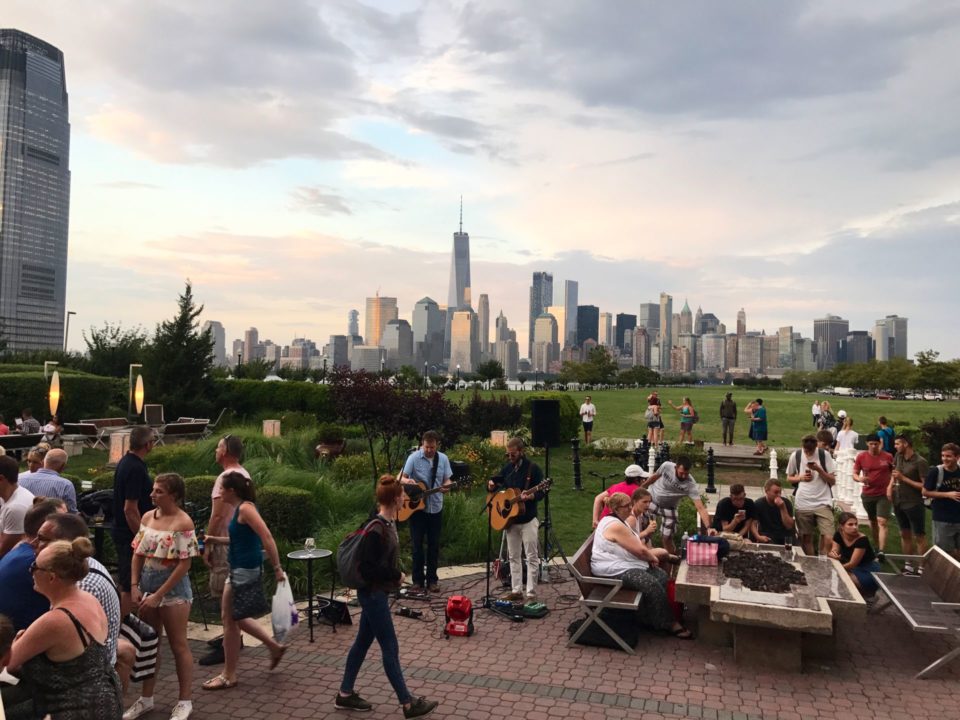 Do you have any special events?
We always have something going on. We have wine dinners, cocktail dinners, cocktail classes, and you can find it all on libertyhouserestaurant.com, landmarkvenues.com, landmarkhospitality.com, and chicpeajc.com of course!
Do you have a favorite Jersey City hangout spot?
I'm loving Downtown. I'm loving Mathew's right now and Kitchen Step, but I have a lot of places to visit.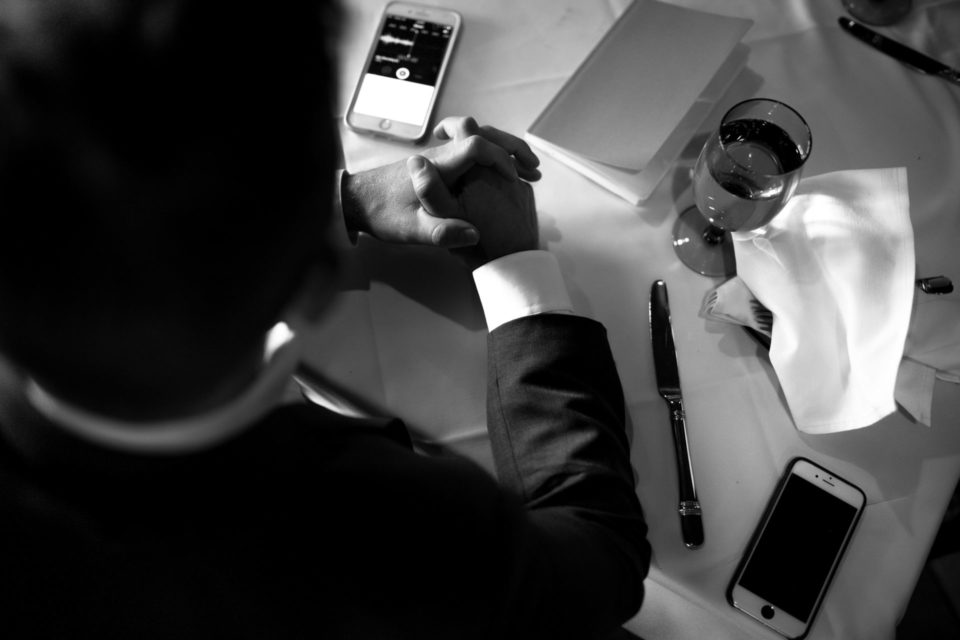 Tell us a little bit on your background in hospitality.
I've worked in hotels and restaurants for pretty much my entire career. I worked in many restaurants as a kid serving and working in the kitchen. I got my real start in a place called Chambersburg, which was Little Italy in Trenton, at a place called Marsilio's. It was a very popular restaurant with the politicians in Trenton. I worked there for many years, and I worked for Marriot in Princeton for about four years as their Food and Beverage Manager. I left there to work for the W Hotel in Manhattan and started off as the Director of In-Room Dining and left running all of the food and beverage.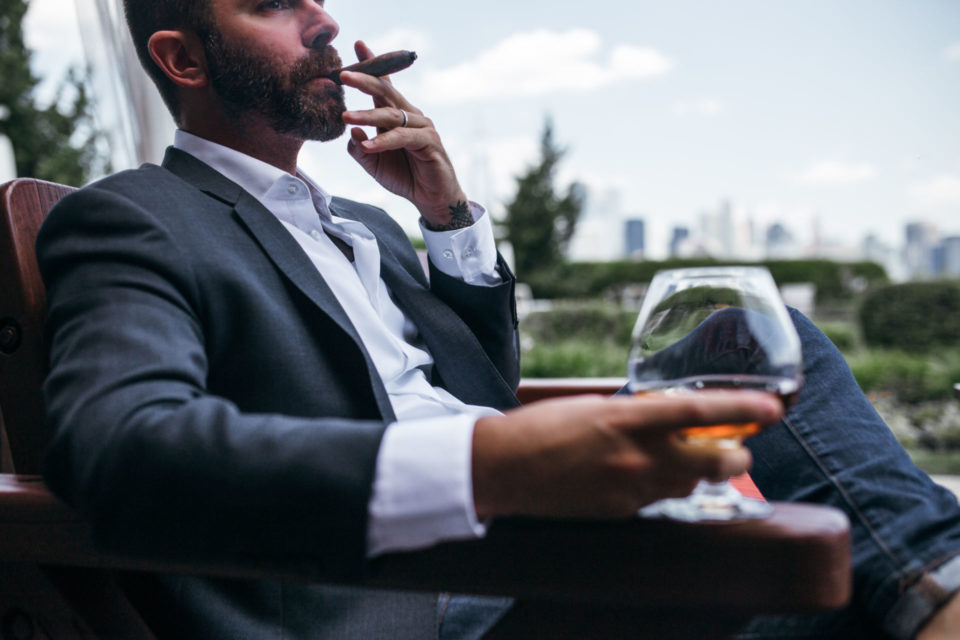 When I started working at the W Hotel, there were only about eight of them and it was a truly unique brand within a brand. There was nothing like it at the time. I left the W and went to work for Stephen Starr in Philadelphia as Director of Operations. I helped them launch a new business, which was on the events side, and we did a lot of really big things. I left Starr to become a consultant and help my friend who owned Marsilio's to start an events company. It was really great to help my mentor open a new restaurant and help him with his catering group. I did that for about a year and a half until he was on his feet, and then I went on to consult for the Westin in Times Square. I was with Jean-Georges as the Acting General Manager, and then I ran into Frank and Jeanne and within a week of meeting them, they offered me the job as Director of Operations. I took it, I've been here for five years now, I went from Director to Vice President of Operations and partner in Crave Events Group with them, and now I'm here for many more years to come.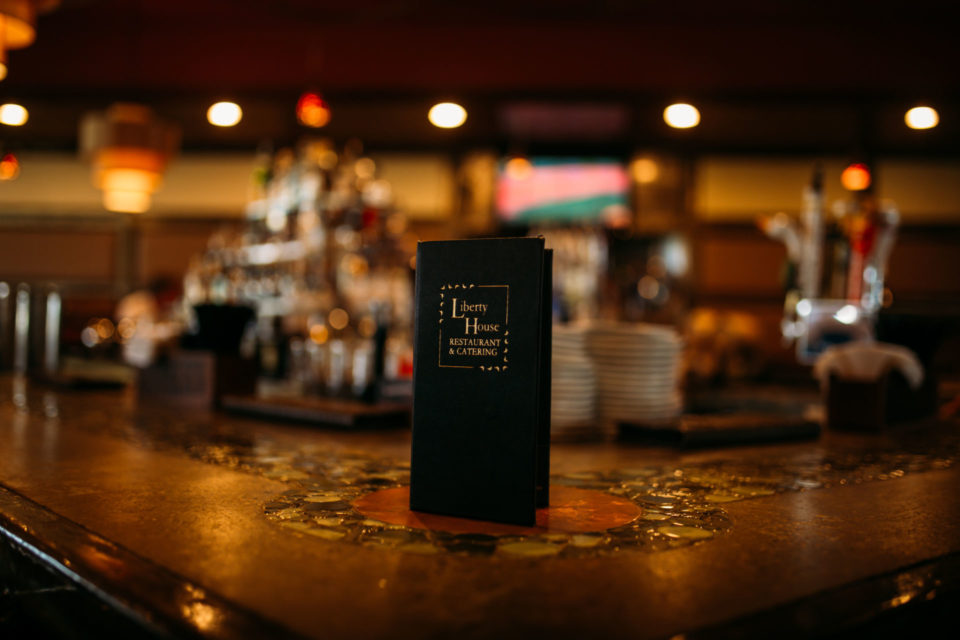 Any last words?
Not only come to Liberty House, but once you experience what we have, you'll realize what's missing in experiences in general. Things taste better when the hospitality is there.
Liberty House Restaurant
76 Audrey Zapp Dr, Jersey City, NJ
(201) 395-0300
www.libertyhouserestaurant.com | Instagram | Facebook
Source: https://bloghong.com
Category: en