Meagan & Rob | Fairy Tale Wedding at Shakespeare's Restaurant & Pub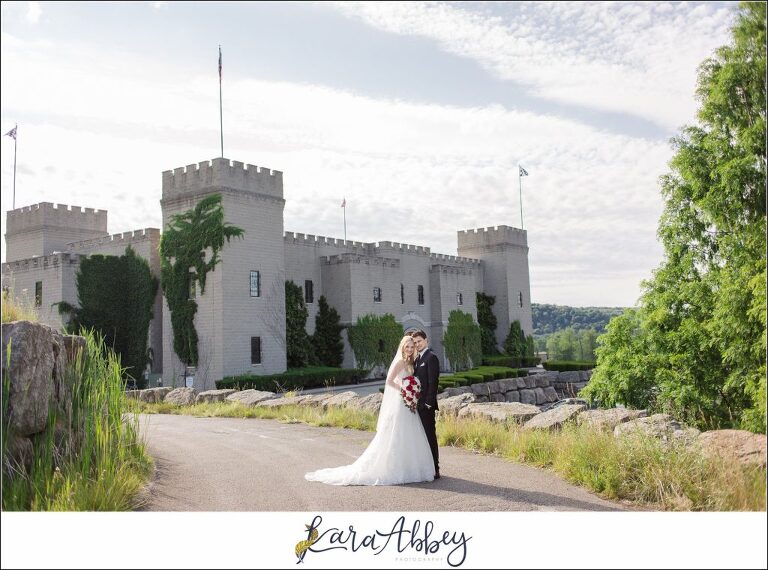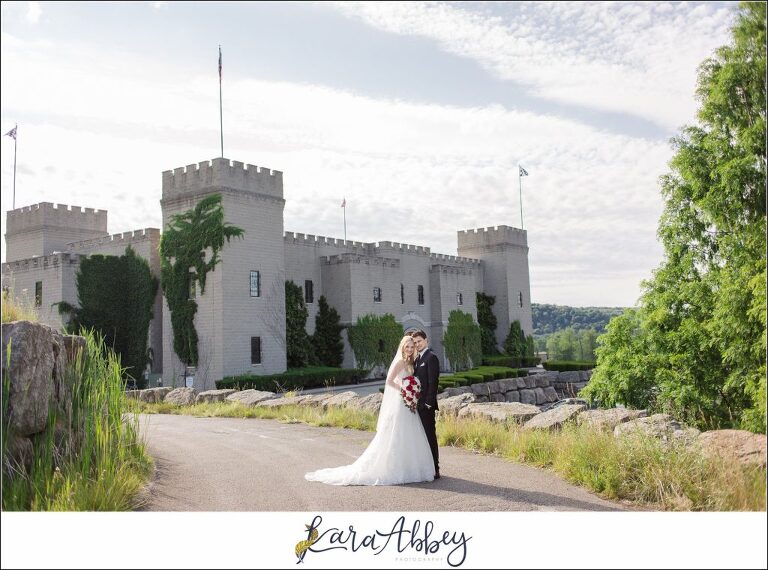 The week Rob proposed was the busiest week of the year at Meagan's job – which is probably why a proposal was the last thing she expected.
It's a week of conferences, deadlines, & tons of work and by Wednesday night, Meagan was beat. She was supposed to go out with a few friends that night after work (so Rob knew that her apartment would be empty & he could sneak in & plant the clues to the scavenger hunt he had planned for the following day). However, she called him after work & said, "I just can't do it. I'm so exhausted, I can't go out tonight."
Worried about his plan, Rob showed up at her apartment shortly after to surprise Meagan & hang out for a bit. She was so delirious that she had no clue he was acting a bit suspicious & making things super easy on Rob: she actually fell asleep (passed out is more like it) while he was still there. Seizing the opportunity, Rob hid his clues & set a letter out for Meagan to find that would kickstart the entire day when she woke up the following morning.
There was just one problem: Meagan missed the letter.
She got up the next morning & went about her day, enjoying some time off in the middle of a super stressful week.
Meanwhile, Rob was waiting on pins & needles. When he didn't hear anything from her by mid-morning, he gave her a call: "Soooooooo, did you find my letter?" She had absolutely no clue what he was talking about – so he reset her & told her to go find his letter.
This of course set the ball in motion for a day-long scavenger hunt including multiple locations, multiple friends, and lots of puzzles & clues.
Meagan ended up at a restaurant that Rob had set all up where he finally popped the question & Meagan very excitedly said, "Yes!"
Of course: she was so surprised by the entire day, mostly because it was a Thursday! After all: who proposes on a Thursday?!
When I talked to Meagan & Rob, way back in the winter of 2019, they told me that they didn't want to plan a "long" engagement – and thus they had made plans to get married in the summer of 2020.
And then, COVID-19 struck & demolished all of their plans.
Refusing to give up on the big wedding of their dreams, they postponed their day once, twice, and finally a third time – pushing the big day clear into the summer of 2021 – hoping & praying that by July 2021, the regulations would be lifted, the case-numbers would be low, and they could move forward with the wedding they had been dreaming of.
And that's exactly what happened.
This past Saturday – on a perfect summer day, Meagan & Rob (finally) got married! The day was absolutely packed with special moments, happy memories, and every single thing that they had been dreaming of for so so long.
Meagan & Rob – I have to admit: I have never met a couple quite like you guys. While other couples changed their wedding plans (switching locations, chopping down their guest list, downplaying their original plans) you both stuck to your guns. You knew what you wanted & you refused to back down from the wedding you had been dreaming of your entire life. As you postponed your wedding again & again & again, I can only imagine the heart-break that that caused! But, you were steadfast: you knew what you wanted and even if you had to wait a few more months – you were content to wait. Which simply made Saturday that much more special & perfect. I couldn't imagine a better day for you guys – everything was absolutely magical & I was so honored to be a part of celebrating with you & all of your friends & family! Cheers to a lifetime of happiness to you both!
And I mean, can we just talk about Meagan's shoes?!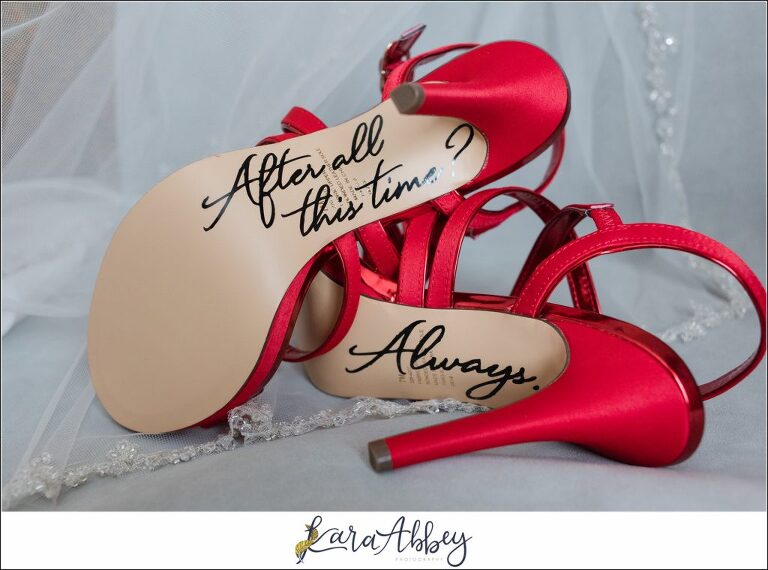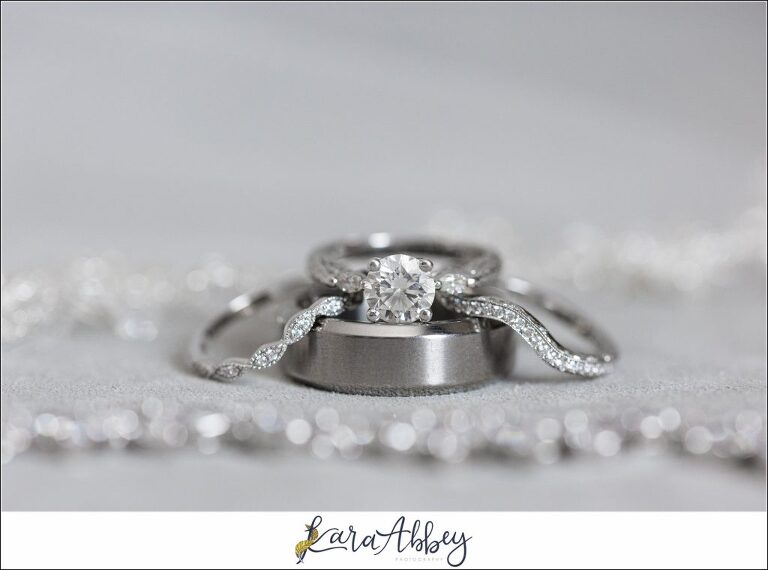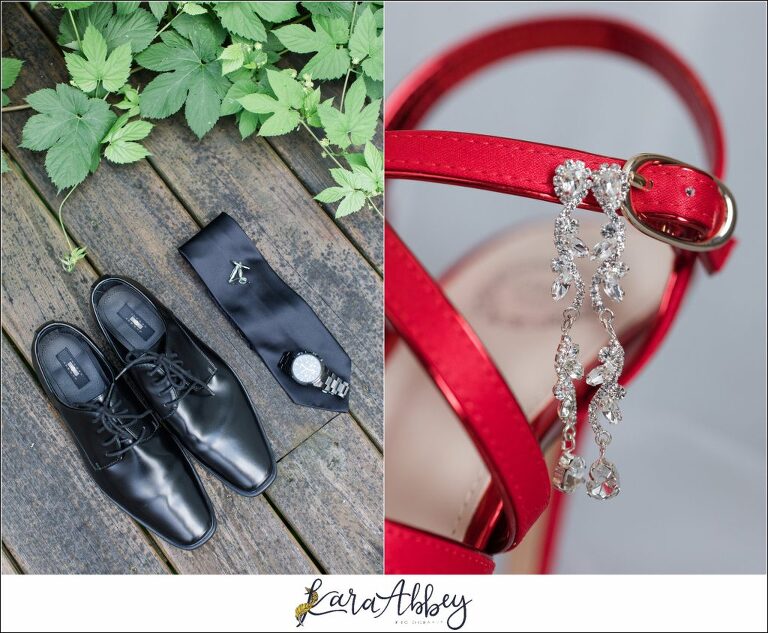 So, while I absolutely take family photos at every single wedding – I never add them to my blog post. However: I am quite obsessed with this image! I think this is the largest family photo I have ever taken!!
When Meagan & Rob told me that their reception was in a castle – I wasn't exactly sure what they meant: but they literally meant a castle!
Can we just talk about Meagan & Rob's cake?! I had no clue it was going to be so grand & huge & incredible!! And the icing on the cake (pun totally intended)? Meagan actually made all of this herself! I'm still speechless over this fact!
Not only did Meagan & Rob have a beautifully choreographed first dance, but Meagan & her Dad had special dance as well!!
As if that wasn't enough, the surprises continued as Meagan surprised Rob by singing to him! I don't think there was a dry eye in the house!
Recognize anyone? Mitchel is actually Meagan's cousin! It was so fun to see Chelsea & Mitchel again!!
We snuck out to the gardens behind the castle for a few sunset photos during the reception.
And then it was back inside for more dancing!
As the most epic ending to the evening, Meagan & Rob invited all of their guests outside for a lantern send-off – which of course channeled all of the Rapunzel feels!
And with it being Fourth of July weekend – we had to have some sparklers too! I literally cannot think of a more epic way to end the most epic day.
Huge shout-out and thank you to the amazing team of vendors, as well as friends & family, who helped make Meagan & Rob's wedding day absolutely perfect!
Ceremony Venue: Clen-Moore Presbyterian Church in New Castle, PA
Reception Venue: Shakespeare's Restaurant & Pub in Ellwood City, PA
Reception Coordinator: Chelsea
Catering: Shakespeare's Restaurant & Pub in Ellwood City, PA
Cake: Made by the bride! Check out her Instagram: Meagan's Cakes
Florals: DIY by the bride
Hair & Makeup: Kelly Renwick
Bridal Gown Designer: Maggie Sottero
Bridal Gown Shop: Rana Bridal in Englewood Cliffs, NJ
Bridesmaid's Gowns: David's Bridal
Groom & Groomsmen Attire: Men's Wearhouse
DJ: DJ 007 of Loyalty Entertainment in Oakdale, PA
Videographer: Craig of Loyalty Entertainment in Oakdale, PA
Assistant Photographer: Darcie Lindsay Photography in Pittsburgh, PA
Photographer: Kara Abbey Photography in Irwin, PA
Related