Naples golf courses – Clublender
Located in the shores blessed by the sun of the Gulf of Mexico, Naples, Florida has many options for the avid golfer looking for clear blue waters and gorgeous nature. Many courses were designed by some of the masters, like Arthur Hills, Jack Nicklaus and Arnold Palmer. There are only a couple of dozens of public golf courses, while the majority will require a membership to enjoy. Plan to play a new course during your stay in Naples and take advantage of this course map provided to you by Clublender.
Don't see your favorite course? Please let us know and we'll add it.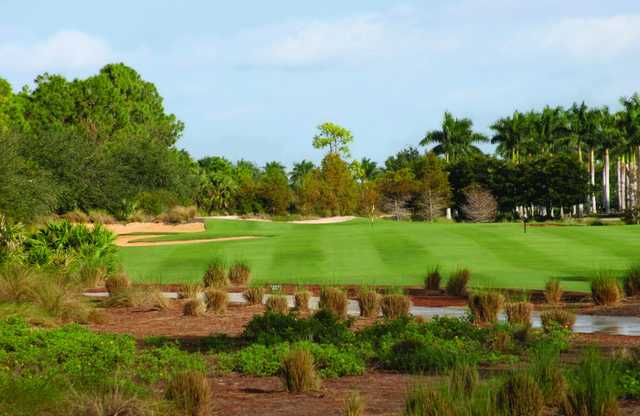 Tiburon Golf Course in Naples, FL
Private Courses
Bay Colony Golf Club
9740 Bent Grass Bend, Naples, FL 34108
baycolonygolfclub.com
239-592-9515
Bonita National Golf & Country Club
17481 Bonita National Blvd, Bonita Springs, FL 34135
bonitanationalgolf.com
(239) 908-0704
Calusa Pines Golf Club
2000 Calusa Pines Dr, Naples, FL 34120
calusapinesgolfclub.com
(239) 348-2220
Country Club of Naples
185 Burning Tree Dr, Naples, FL 34105
ccnaples.net
(239) 261-1267
Cedar Hammock Golf & Country Club
8660 Cedar Hammock Blvd, Naples, FL 34112
cedarhammockgolf.com
239-354-1175
Countryside Golf & Country Club
600 Countryside Dr, Naples, FL 34104
countrysidegcc.net
239.353.1780
Eagle Creek Golf & Country Club
11 Cypress View Dr, Naples, FL 34113
eaglecreekgcc.com
(239) 774-2202
Fiddlers Creek Foundation
3470 Club Center Blvd, Naples, FL 34114
fiddlerscreek.com
(239) 734-4440
Forest Glen Golf & Country Club
3855 Forest Glen Blvd, Naples, FL 34114
forestglengcc.com
(239) 354-1898
Golf Club of the Everglades
8835 Vanderbilt Beach Rd, Naples, FL 34120
gcoftheeverglades.com
239.354.4727
Glen Eagle Golf & Country Club
1403 Glen Eagle Blvd, Naples, FL 34104
gleneaglecountryclub.com
239.354.3167
Palmira Golf Club
28501 Matteotti View, Bonita Springs, FL 34135
golfclubatpalmira.org
(239) 949-4466
Grey Oaks Country Club
2400 Grey Oaks Dr N, Naples, FL 34105
greyoakscc.com
(239) 262-5550
Kensington Golf & Country Club
2700 Pine Ridge Rd, Naples, FL 34109
kensingtoncc.com
(239) 920 2991
Naples Grande Golf Club
7335 Premier Dr, Naples, FL 34105
naplesgrandegolf.com
239-659-3700
Quail Run Golf Club
1 Forest Lakes Blvd, Naples, FL 34105
naplesquailrun.com
239-261-3930
Village Golf Course At Quail Crk
11875 Quail Village Way, Naples, FL 34119
quailvillagegolfclub.org
(239) 598-9922
Royal Palm Golf Club
405 Forest Hills Blvd, Naples, FL 34113
royalpalmcc.com
239-775-1315
Royal Poinciana Golf Club
1600 Solana Rd, Naples, FL 34105
rpgolfclub.com
(239) 261-3968
The Old Collier Golf Club
790 Main House Dr, Naples, FL 34110
theoldcolliergc.com
(239) 597-9898
Wilderness Country Club
101 Clubhouse Dr, Naples, FL 34105
wildernesscc.com
(239) 261-6060
Windstar Country Club
1700 Windstar Blvd, Naples, FL 34112
windstarclub.com
239-775-3500
Public Courses
ArrowHead Golf Club
2205 Heritage Greens Dr, Naples, FL 34119
arrowheadgolfnaples.com
(239) 596-1000
Bonita Fairways Golf Course
9751 W Terry St, Bonita Springs, FL 34135
bonitafairways.com
(239) 947-9100
Club Pelican Bay
707 Gulf Park Dr, Naples, FL 34108
clubpelicanbay.com
239-597-1183
Eagle Lakes Golf Club
18100 Royal Tree Pkwy, Naples, FL 34114
eaglelakesgolfclub.net
(239) 732-0034
Foxfire Country Club
1030 Kings Way, Naples, FL 34104
foxfirecc.com
(239) 643–3139 
The Glades Golf & Country Club
174 Teryl Rd, Naples, FL 34112
gladescountryclub.com
239-774-6899
Hibiscus Golf Club
5375 Hibiscus Dr, Naples, FL 34113
hibiscusgolf.com
(239) 774-0088
Lakewood Country Club
4235 Lakewood Blvd, Naples, FL 34112
lakewoodcountryclubofnaples.com
(239) 775-0765
The Club at LaPlaya Beach & Golf Resort
9891 Gulf Shore Dr, Naples, FL 34108
laplayaresort.com
(239) 254-5001
Lely Resort
7989 Grand Lely Dr, Naples, FL 34113
lelyresortgolfandcountryclub.com
(239) 793-2600
The Links of Naples
16161 Tamiami Trail E, Naples, FL 34114
linksofnaples.com
239-417-1313
Mediterra Golf Course
15465 Corso Mediterra Cir, Naples, FL 34110
mediterraliving.com
(239) 254-3000
The Naples Beach Hotel & Golf Club
851 Gulf Shore Blvd N, Naples, FL 34102
naplesbeachhotel.com
239.435.2475
Esplanade golf & country club
Naples, FL 34119
naplesesplanade.com
239-494-8020
Old Corkscrew Golf Course
17320 Corkscrew Rd, Estero, FL 33928
oldcorkscrew.com
(239) 949.4700
Pelican Marsh Golf Club
1810 Persimmon Dr, Naples, FL 34109
pelicanmarshgc.com
(239) 597-3000
Raptor Bay Golf Club
23001 Coconut Point Resort Dr, Estero, FL 33928
raptorbaygolfclub.com
(239) 390-4600
Riviera Golf Club
48 Marseille Dr, Naples, FL 34112
rivieragolf.com
(239) 774 – 2011
Spanish Wells Golf and Country Club
9801 Treasure Cay Ln, Bonita Springs, FL 34135
spanishwellscountryclub.com
(239) 992-5100 
The Classics Country Club
7989 Grand Lely Dr, Naples, FL 34113
theclassicscountryclub.com
(239) 732-1200
Tiburón Golf Club
2620 Tiburon Dr, Naples, FL 34109
tiburonnaples.com
239-593-2200
Treviso Bay Golf Club
9004 Tamiami Trail E, Naples, FL 34113
tpctrevisobay.com
(239) 302-5738
Valencia Golf & Country Club
1725 Double Eagle Trail, Naples, FL 34120
valenciagolfandcountryclub.com
(239) 352-0777