Online Menu of Dimitri's Corner Restaurant, Wellington, OH

Dimitri's Corner Restaurant
($)
Hours
Sorry, we don't have hours for this restaurant yet. We'll be updating the hours for this restaurant soon.
Monday: Add Hours
Tuesday:
Wednesday:
Thursday:
Friday:
Saturday:
Sunday:
Menu
Additional Dining Info
Delivery
No delivery
Payment
Credit Cards Accepted
Parking
Yes
Good for Kids
Yes
Attire
Casual
Alcohol
Reservations
No
Price Point
$
$ – Cheap Eats (Under $10)
$$ – Moderate ($11-$25)
$$$ – Expensive ($25-$50)
$$$$ – Very Pricey (Over $50)
WiFi
No
Outdoor Seats
No
Restaurant Description
Small in town place, with cheap prices and huge portions 🙂 | sun-thurs 7-9 fri and sat 7-10
Restaurant Photos


| Add Photo
Menu
Write a Review for Dimitri's Corner Restaurant
Share Your
Experience!
Select a Rating
Select a Rating!

08/12/2022 – MenuPix User


07/09/2022 – MenuPix User


02/24/2022 – MenuPix User


01/06/2022 – MenuPix User


01/02/2022 – MenuPix User


12/09/2021 – MenuPix User

Yummy 😋 great menu service to

09/19/2021 – Chris

Always good food and lots of it. Go there every chance we get. And the waitresses are so friendly.

08/23/2021 – MenuPix User

Slow service. Air conditioning not working!!! In the middle of August. Hot Hot Hot.

08/03/2021 – Scott

Always good comfort food, great service. I always stop when I'm in town

01/02/2020 – MenuPix User


12/30/2014 – Hanmore's

ordered for pickup was lovely …thank you for the amazing experience !

02/16/2013 – Tone

If you are looking for a "very good" lunch (no matter what you pick from the menu) with a nice, relaxing and enjoyable atmosphere that has (most importantly) "excellent/friendly" service from staff (Jessica, Karen, Tracy, Shannon) then Dimitri's is where you should go! Even when Dimitri's is crowed, the prior mentioned service just gets better.
Menu
Show All Menus
  |  Menu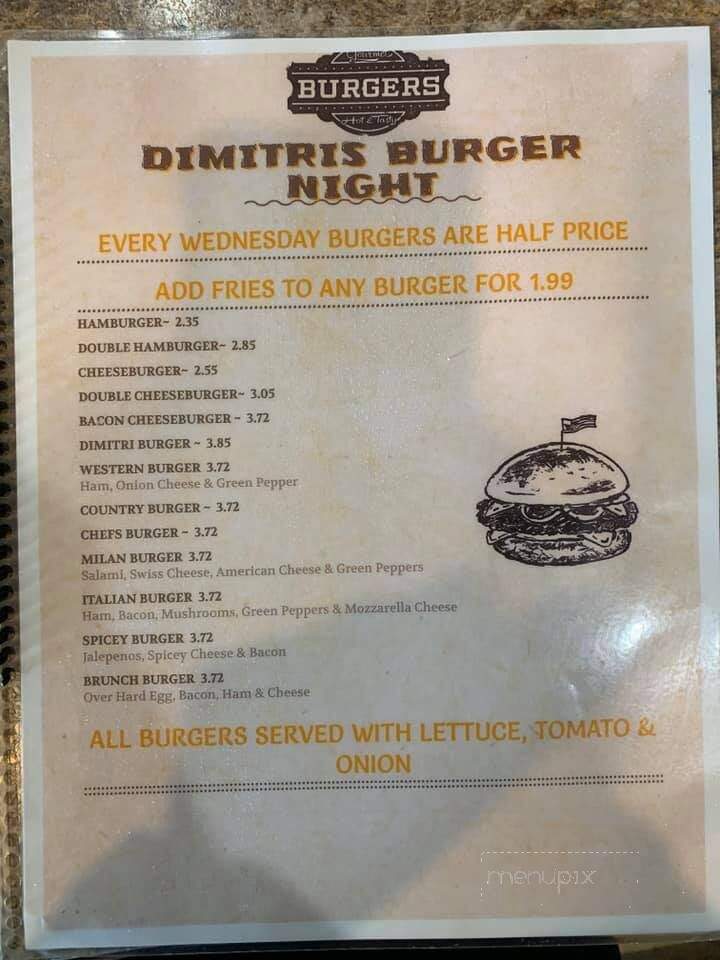 Page 1 of 9 Back to top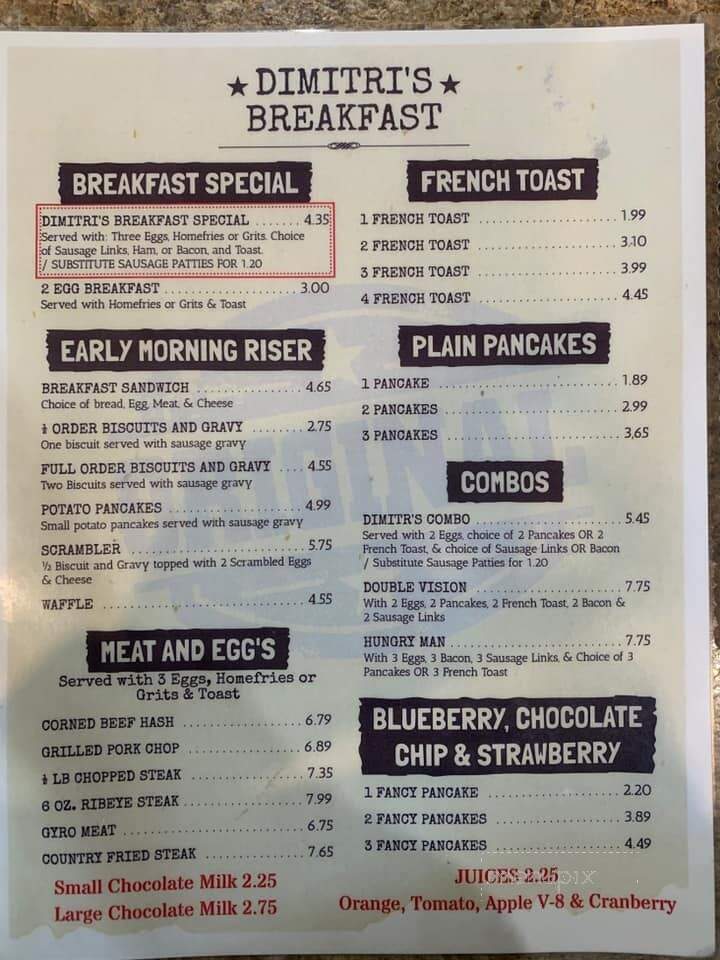 Page 2 of 9 Back to top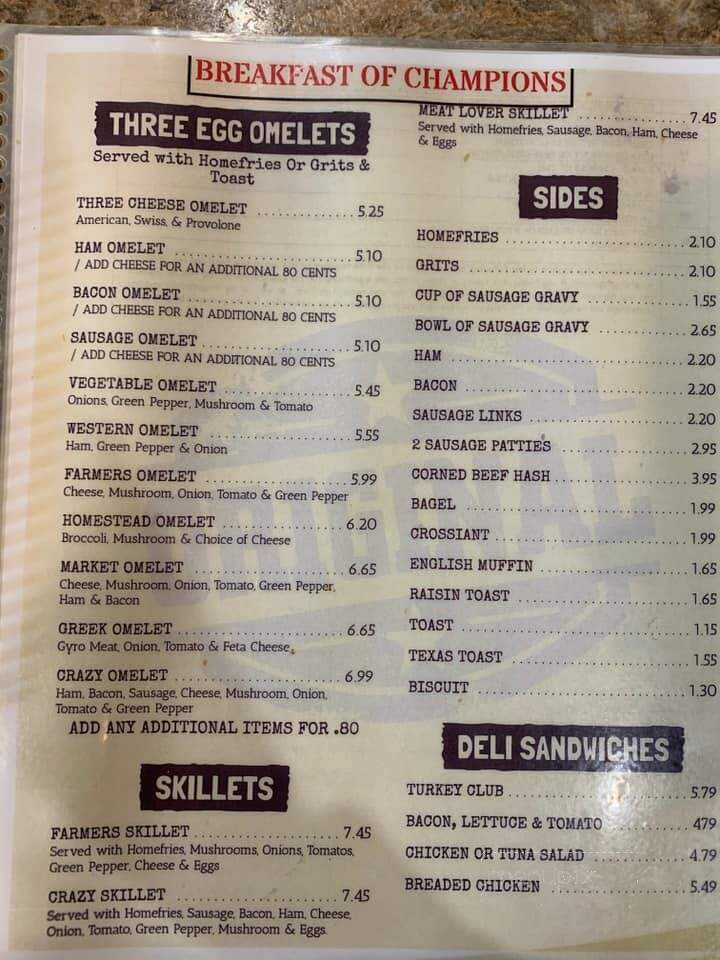 Page 3 of 9 Back to top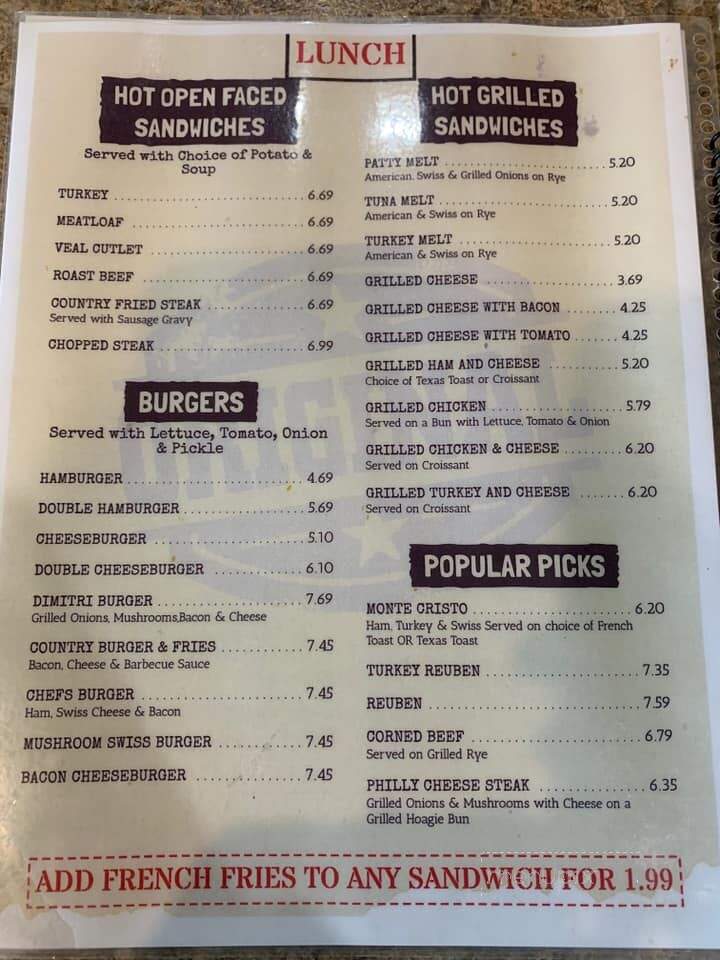 Page 4 of 9 Back to top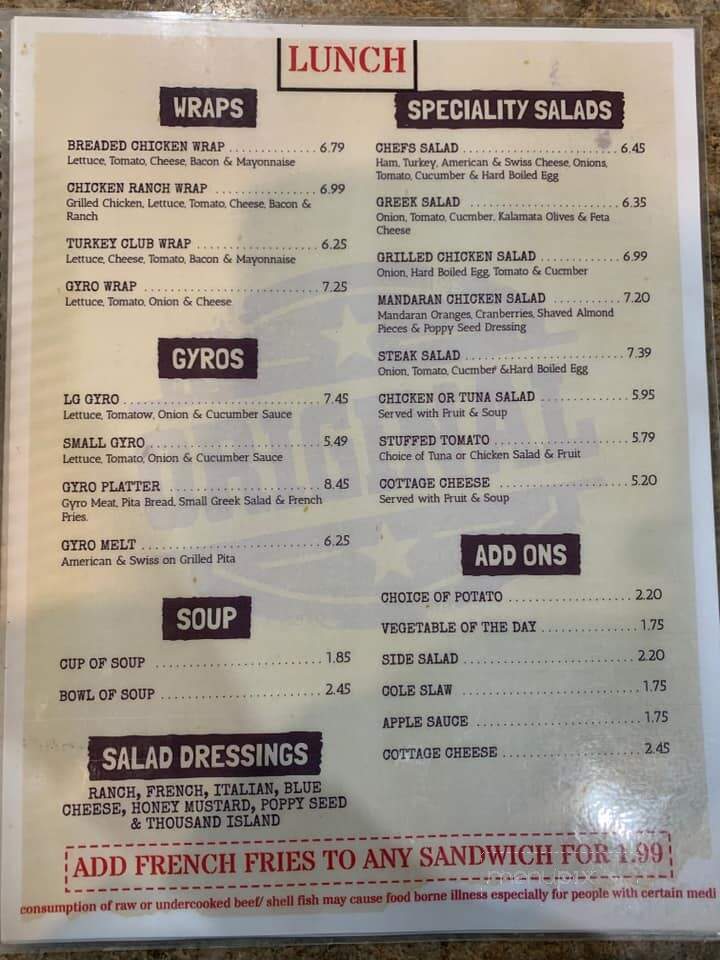 Page 5 of 9 Back to top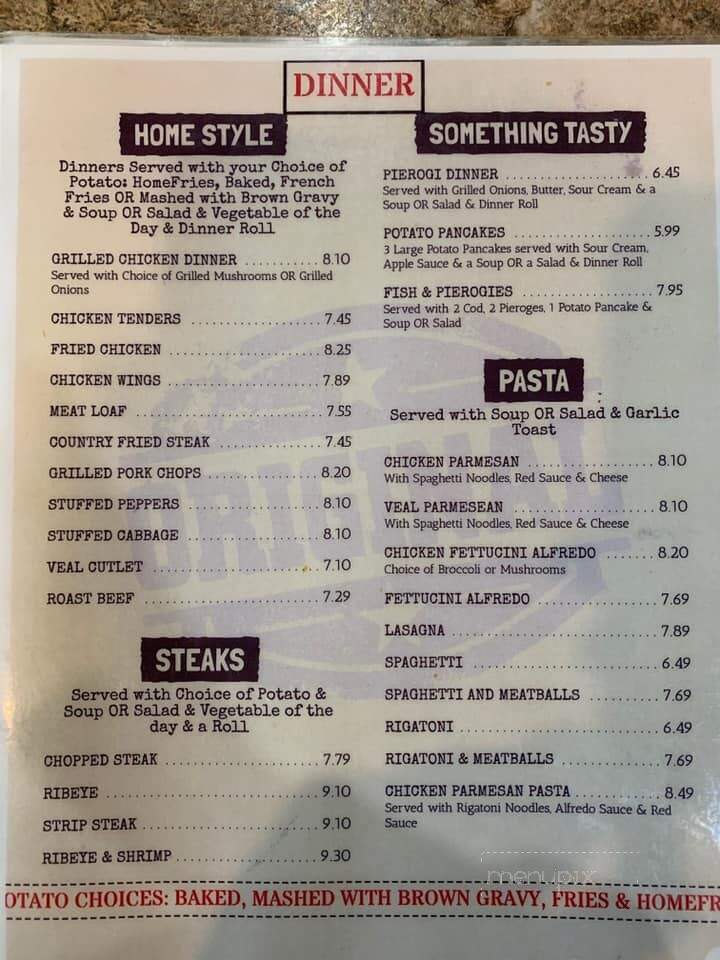 Page 6 of 9 Back to top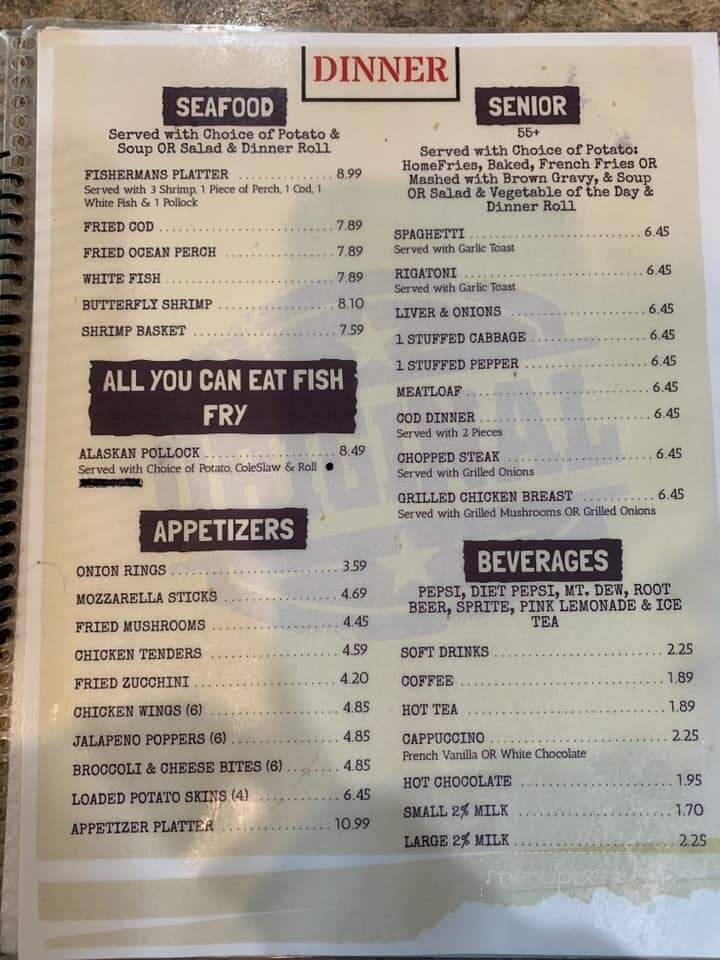 Page 7 of 9 Back to top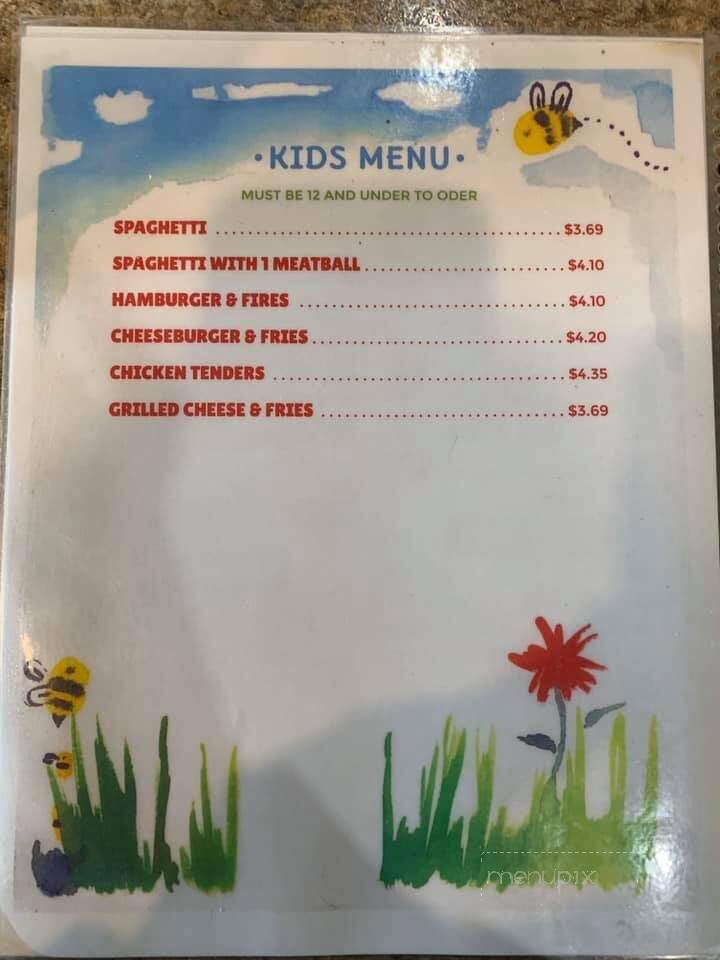 Page 8 of 9 Back to top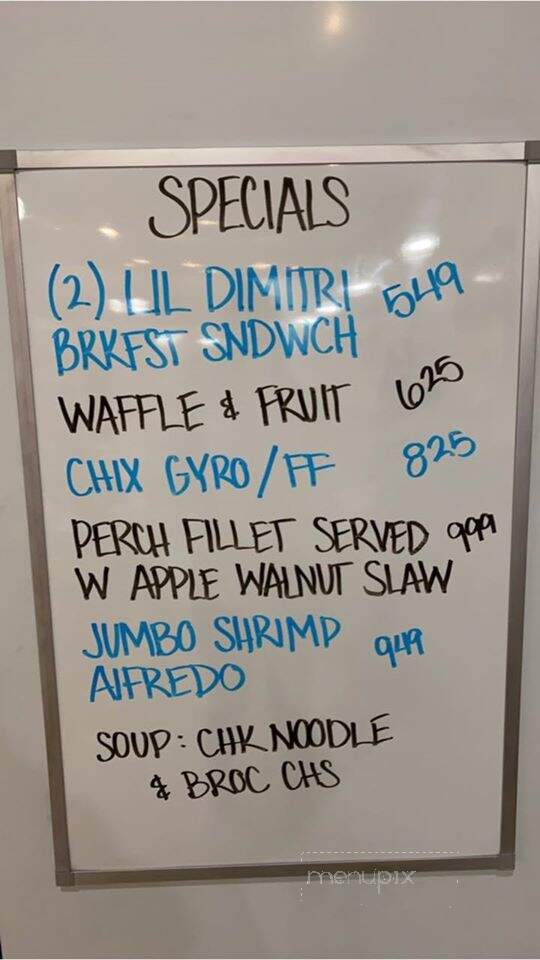 Page 9 of 9 Back to top