Outdoor Dining in Chicago | Top Patios and Rooftops | Choose Chicago
Last updated on May 6, 2022 by Joe Dixon
This Post: Outdoor Dining in Chicago | Top Patios and Rooftops | Choose Chicago
It's patio season in Chicago! And there's no better time to get a taste of the city's award-winning dining scene. Dine in a hidden garden, sip cocktails on a rooftop, enjoy dinner with waterfront views, and explore outdoor dining options in every neighborhood. Here's an ongoing list of Chicago restaurants with outdoor patios, rooftops, and more for summer dining.
Chicago restaurants with outdoor dining
Eden: Newly re-opened in the Avondale neighborhood, Eden offers a seasonal, garden-fresh menu. Ingredients are sourced from their on-site greenhouse and local farms.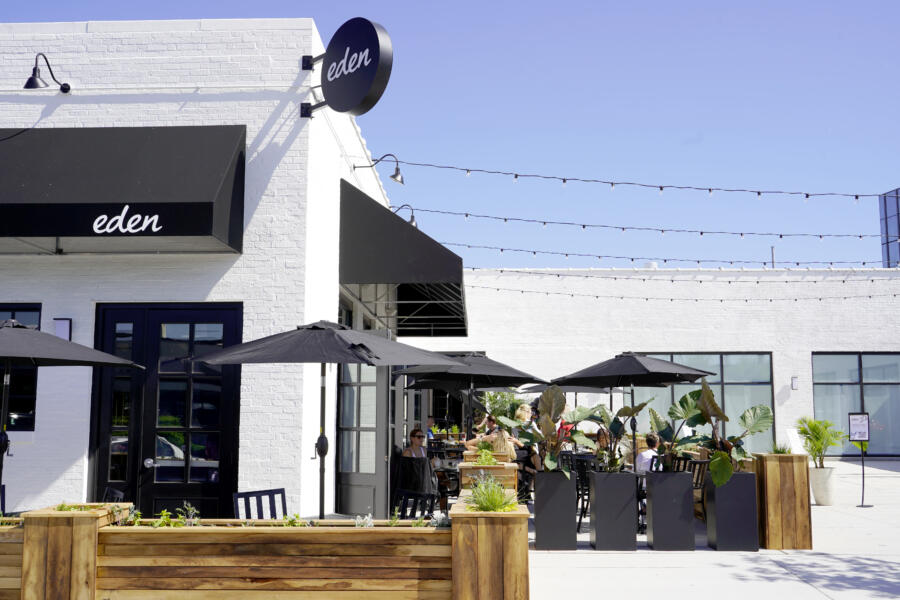 Mima's Taste of Cuba: Enjoy a refreshing beverage or savory sandwich on this brightly decorated patio in Irving Park complete with picnic tables.
Bayan Ko: Explore a menu of Filipino-Cuban fusion surrounded by flowers on this sidewalk patio escape in Lakeview.
Kale My Name: Combine fresh air and fresh food at this vegan oasis in Albany Park.
Bernie's Chicago: This airy River North rooftop is the perfect spot to enjoy happy hour cocktails and European-inspired fare.
Lirica: Located inside Sable at Navy Pier, this Latin-inspired restaurant's outdoor seating offers city views that can be hard to beat.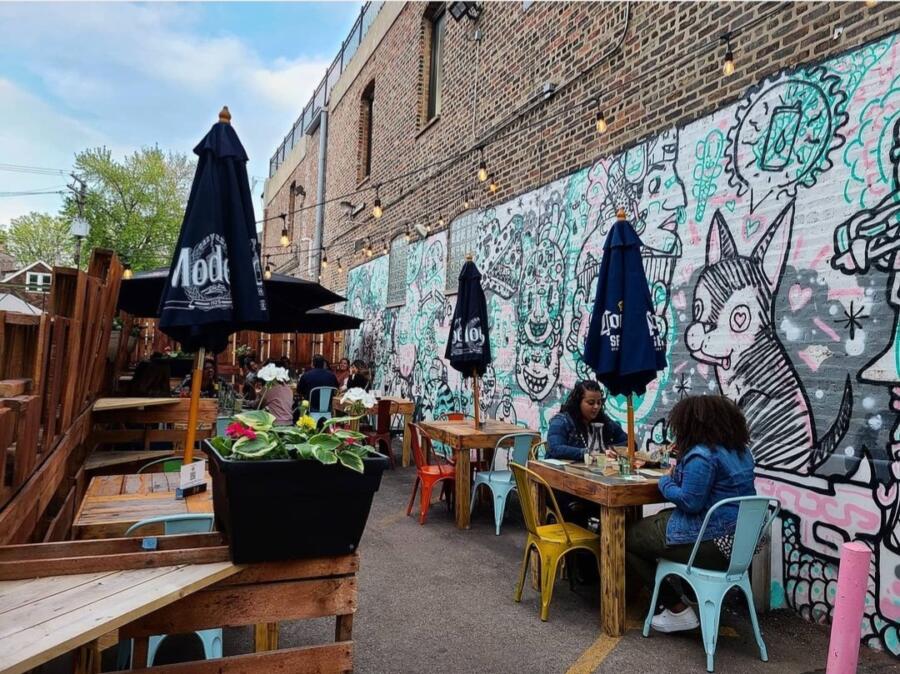 Fiya: Taste "soul food of the Levant" on this picturesque backyard patio in Andersonville.
Osito's Tap: This Latinx-owned bar in Little Village brings the speakeasy vibes and a patio ready for warm summer days.
Dusek's Tavern: Dine outside under the beauty of Thalia Hall before you see a show at Pilsen's historic concert venue.
RED : Top 10 Best Italian Food in Chandler, AZ – September 2022 – Yelp
14 Parish Restaurant and Rhum Bar: Feast on Caribbean-inspired eats and a variety of cocktails on the sidewalk patio at this woman- and Black-owned restaurant in Hyde Park.
Chez Joel Bistro Francais: This cozy back patio features ornate lamps hanging from an enormous tree that looks over the space, bringing the French bistro's ambiance outdoors.
Club Lucky: Stay cool while still enjoying the weather and some Italian food under Club Lucky's retractable awning.
Eden: This new riverfront space in Avondale, opening mid-May, will feature an outdoor space decked out in foliage.
Artango Bar & Steakhouse: Fill up on some hearty Argentinian food with lights twinkling overhead on this sidewalk patio.
The Dandy Crown: This spacious West Town spot is known for their cocktails and laidback neighborhood-bar vibes.
Big Star: Enjoy platefuls of tacos on the enormous outdoor patio at the original Wicker Park location or within feet of Wrigley Field during Cubs season.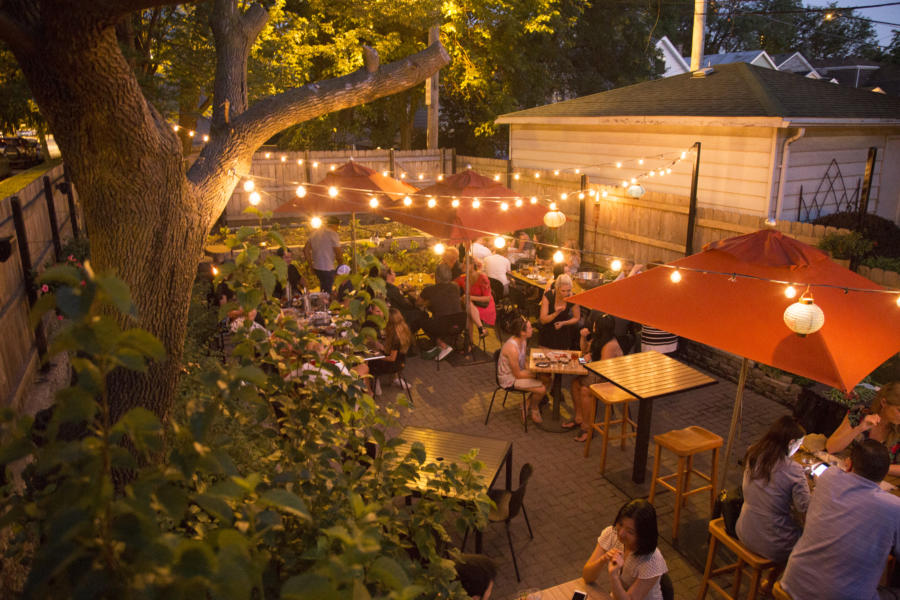 Bar Roma: Nestled on the streets of Andersonville, Bar Roma's patio offers a cozy neighborhood vibe along with an extensive menu of Italian dishes.
Chikatana:  A new addition to West Loop's Fulton Market, the Chikatana patio offers a lively space to enjoy a seasonally inspired menu of Mexican delights.
Cabra: This Peruvian rooftop restaurant offers no shortage of ceviche, empanadas, and stunning views from its open-air patio.
The Duck Inn: This treelined patio is a great place to expand (or indulge) your palette and try the restaurant's signature rotisserie duck.
The Village Tap: Camp out in the beer garden to enjoy an extensive list of draft beers and a large selection of bar food from sliders to chicken wings.
Reggies Chicago: Live music, laidback vibes, and good food converge on this rooftop patio.
RED : The 100 Greatest Snacks of All Time, Ranked
Utopian Tailgate: Tailgate all year long on this rooftop patio featuring tailgating favorites like hot dogs and nachos, inventive drinks, and games to play.
Homestead on the Roof: This large rooftop patio has a fireplace and cozy atmosphere that might just trick you into thinking you're dining at home.
Medici on 57th: Grab some 'za on the charming patio of this restaurant that's been a fixture in Hyde Park for nearly 60 years.
Sheffield's Wine & Beer Garden: Kick back and enjoy a drink at this beer garden located in the heart of Lakeview.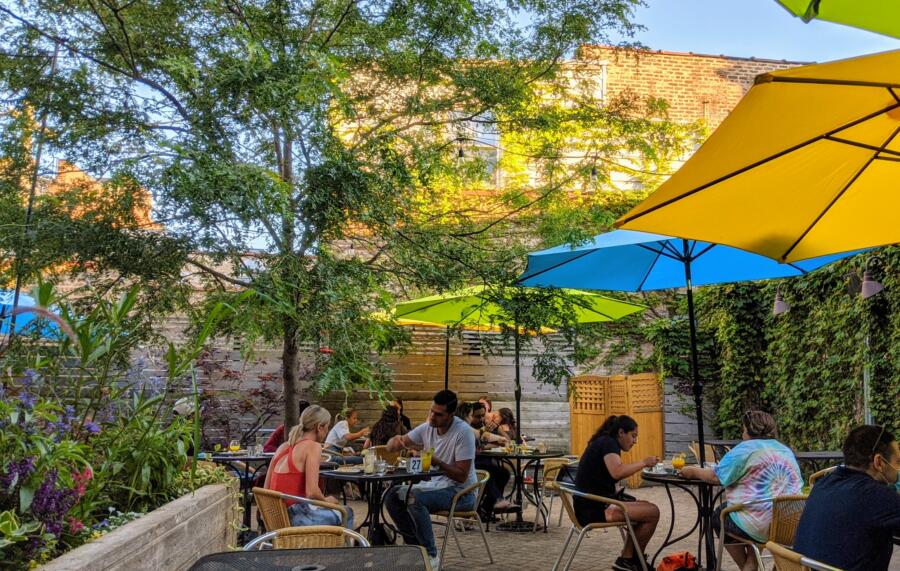 The Long Room: Enjoy the lively back patio with a beer or a biscuit sandwich.
Recess: Whether it's your birthday or just a regular weekend, this enormous patio is perfect for you and your friends (and their friends) to get together for a Sunday funday.
The Welcome Back Lounge: Feast your eyes on the bright colors and wide variety of cocktails available at this memorable spot in Logan Square.
Ada Street: Tucked away between Lincoln Park and Wicker Park, this patio could be a nice option for your next date night.
Park & Field: Vintage sports equipment dots this patio, where you can enjoy a selection of farm-to-table fare in Logan Square.
Lou's Backyard: With shareable snacks and drinks perfect for a happy hour, this patio has a variety of seating and fire pits to warm up any brisk summer night.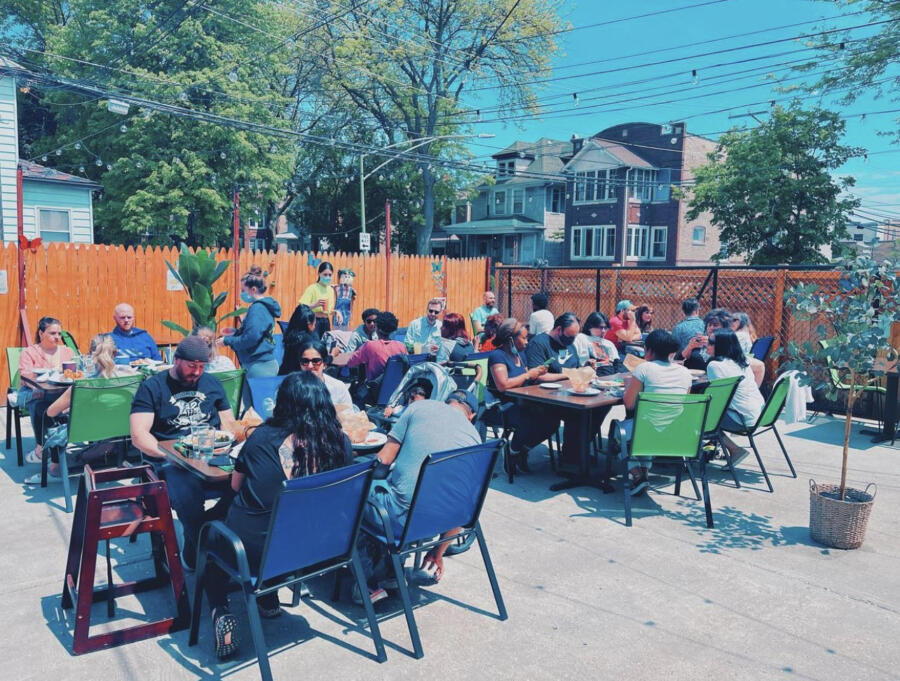 Looking for more? Explore restaurants with outdoor dining in Chicago.
Source: https://bloghong.com
Category: en