PHOTOS, VIDEO, REVIEW: Chip 'N' Dale's Harvest Feast Dinner at Garden Grill Restaurant Debuts as Only Modified Character Dining Option in EPCOT – WDW News Today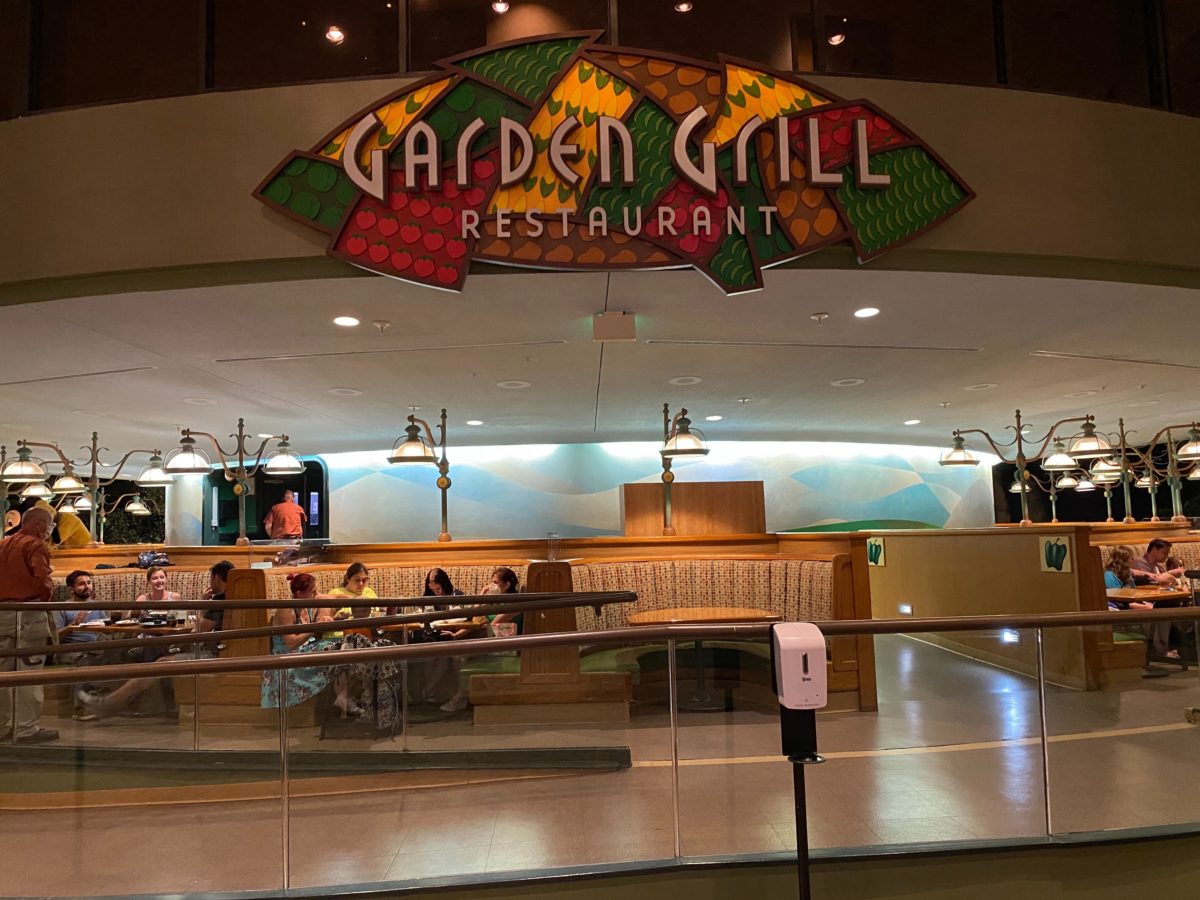 Garden Grill is one of the most popular dining locations in EPCOT, which finally reopened to guests this week. Located inside The Land pavilion, Garden Grill is famed for its family-style dining, rotating restaurant, and best of all, its fun, interactive character experience, complete with farm-clad Mickey, Pluto, Chip, and Dale.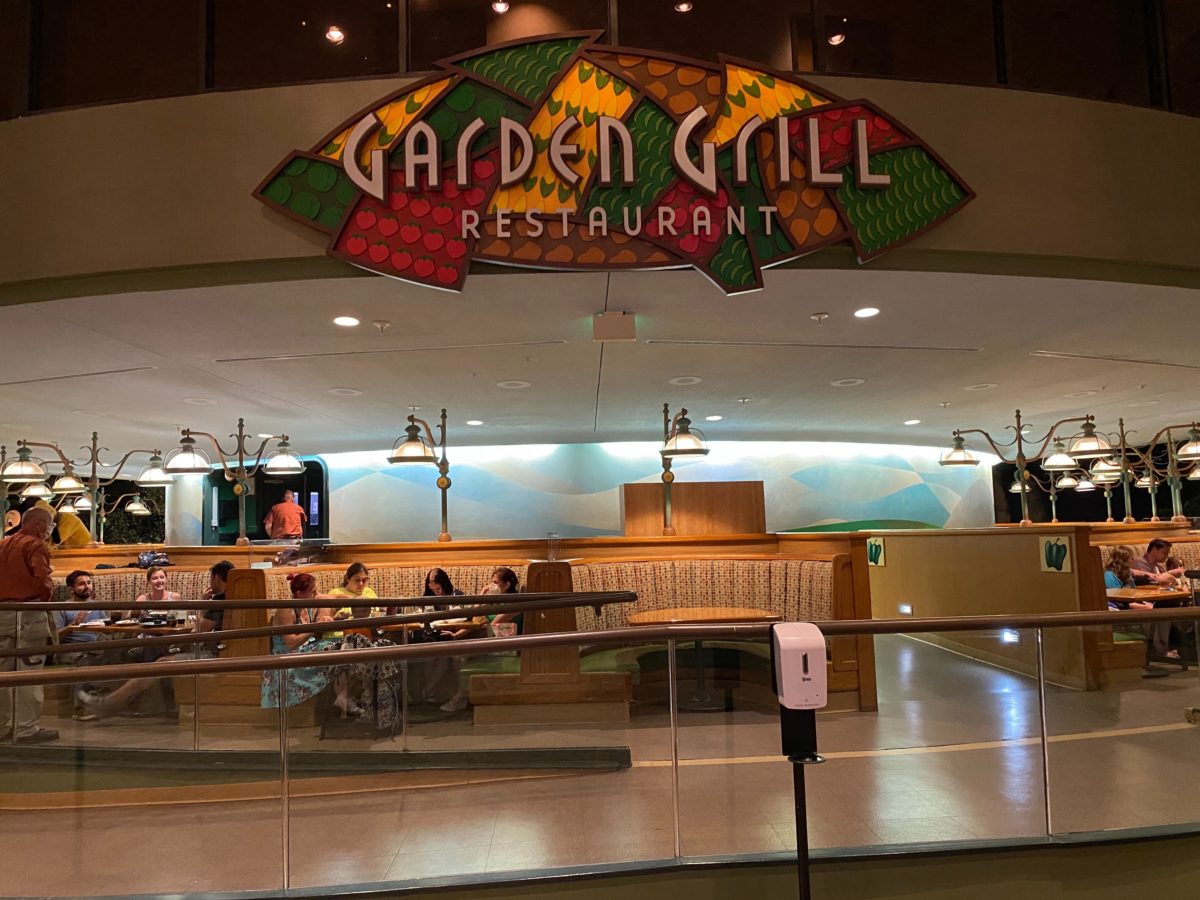 Because of strict new health and safety guidelines in place throughout Walt Disney World and emphasis on social distancing, we already knew that Mickey, Pluto, Chip and Dale would be greeting guests in a "modified" way when the restaurant opened. However, that didn't stop us stopping by to try Chip 'n Dale's Harvest Feast this week. Why don't you join us to see what's new?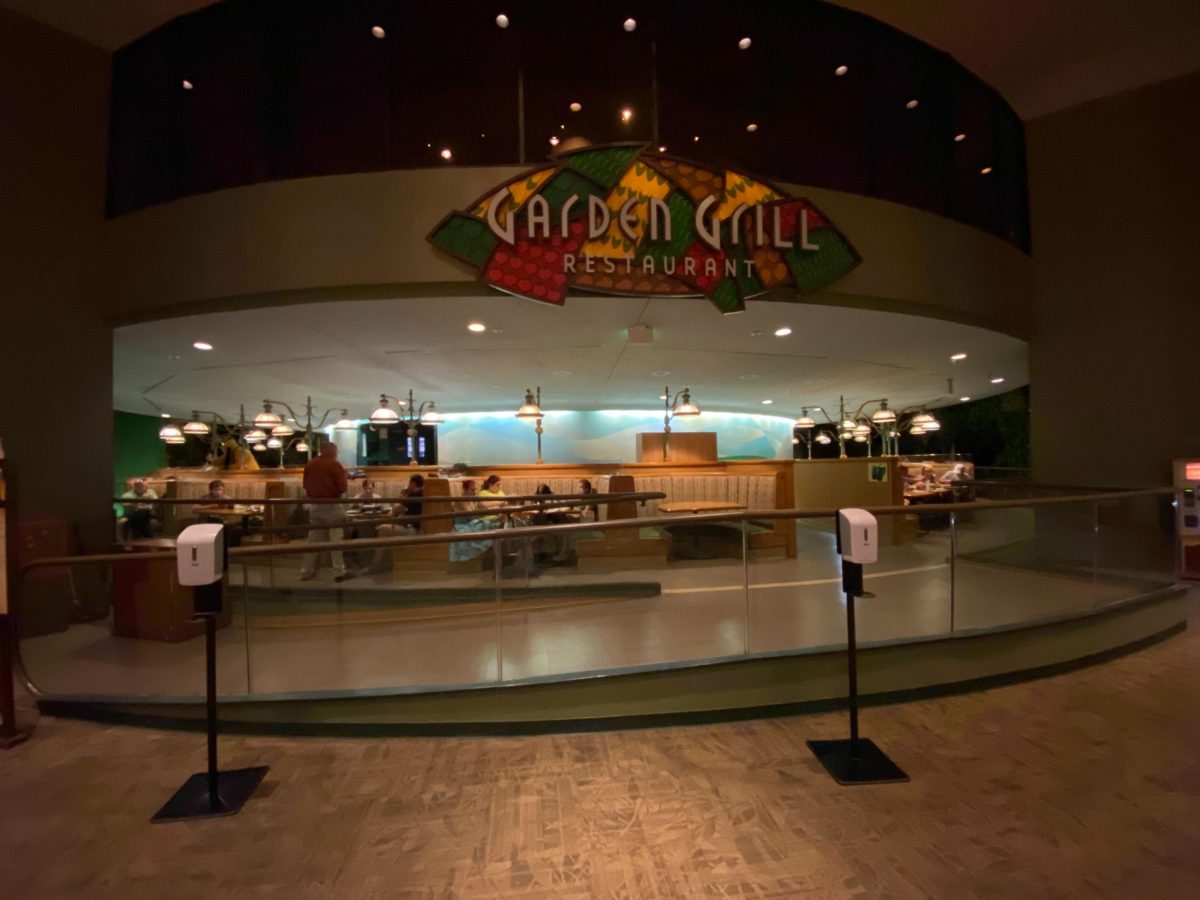 Plenty of hand sanitizer is available outside of the restaurant for guests to use. Restrooms are also conveniently located at the end of this hallway, so make sure to wash your hands for at least 20 seconds before digging in.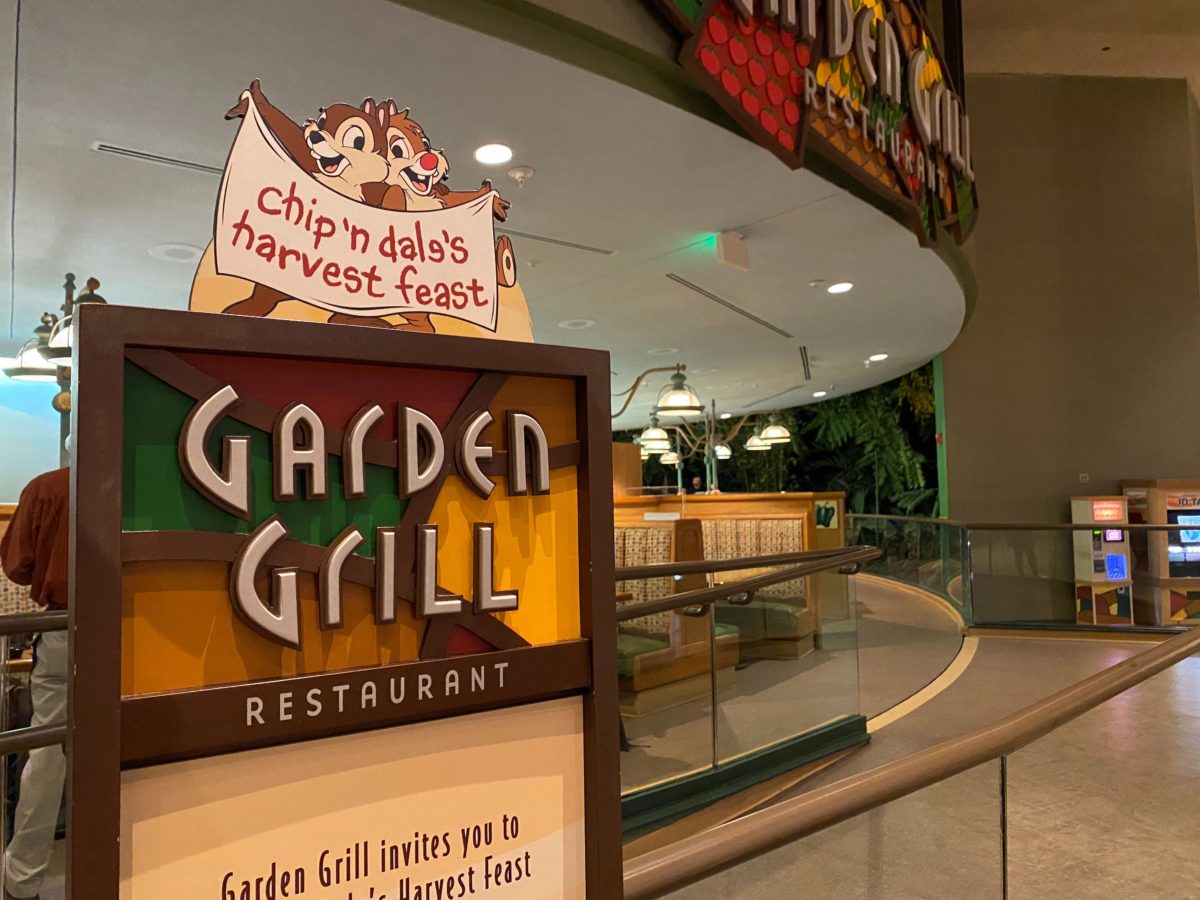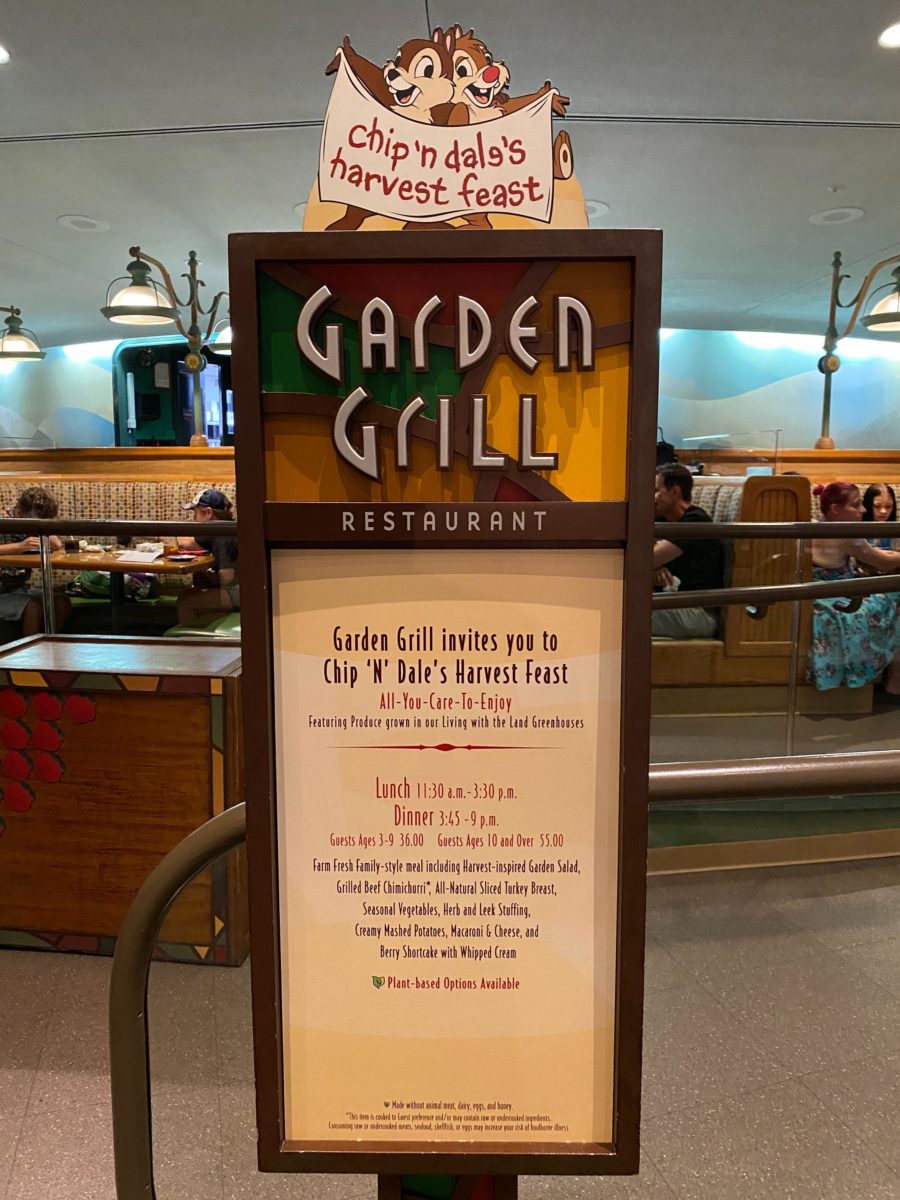 Here is a look at the menu for Chip 'n' Dale's Harvest Feast, which still promises us freshly-grown produce from the Living with the Land greenhouses. Garden Grill has always operated with a family-style dining system, where unlimited food is brought to tables. It works well, and we've recently seen this system utilized in restaurants across Walt Disney World which formerly operated as buffets, due to new health and safety regulations. One of these locations is Biergarten, also in EPCOT, which we visited earlier this week. Pricing is the same for Lunch, which runs from 11:30 am to 3:30 pm, and Dinner, which runs from 3:45 pm to 9 pm. It's $36 for guests ages 3-9 and $55 for guests 10 and over.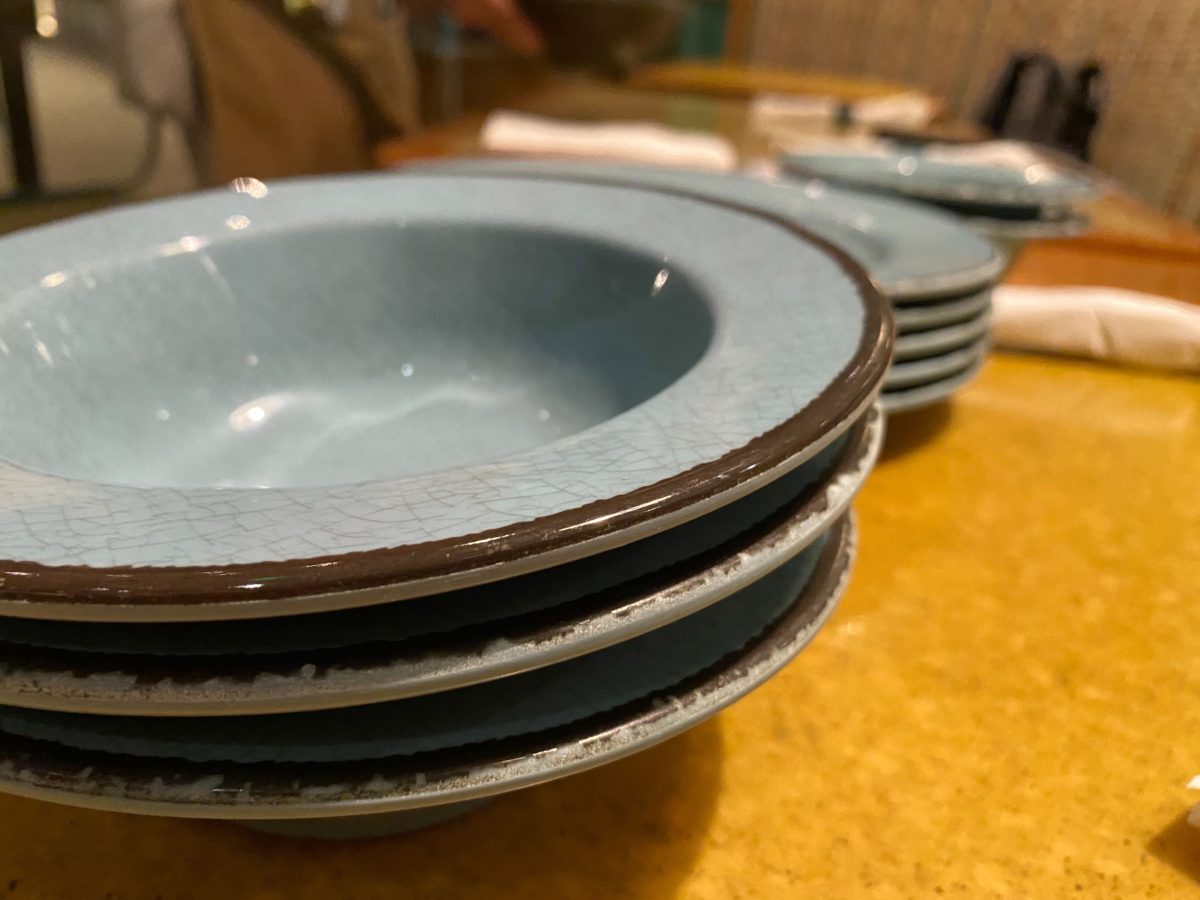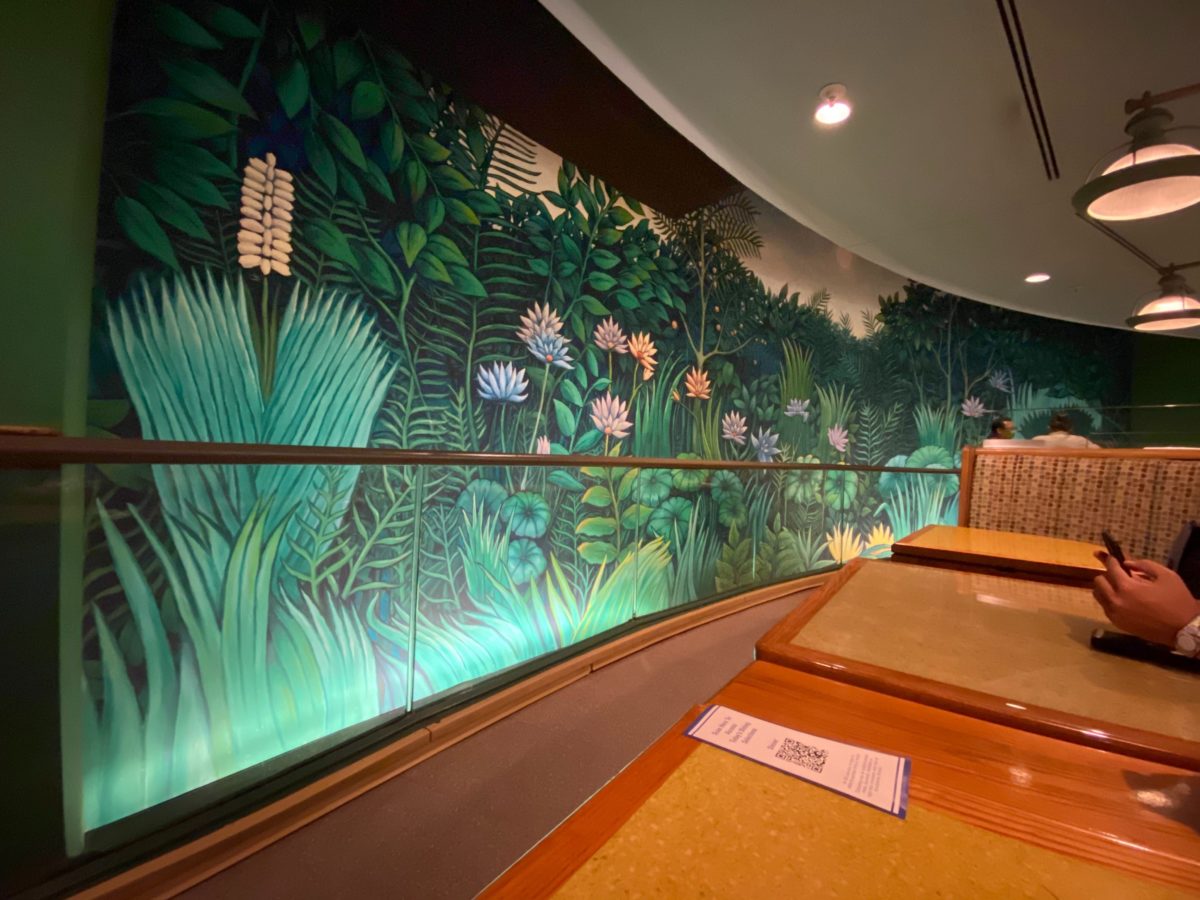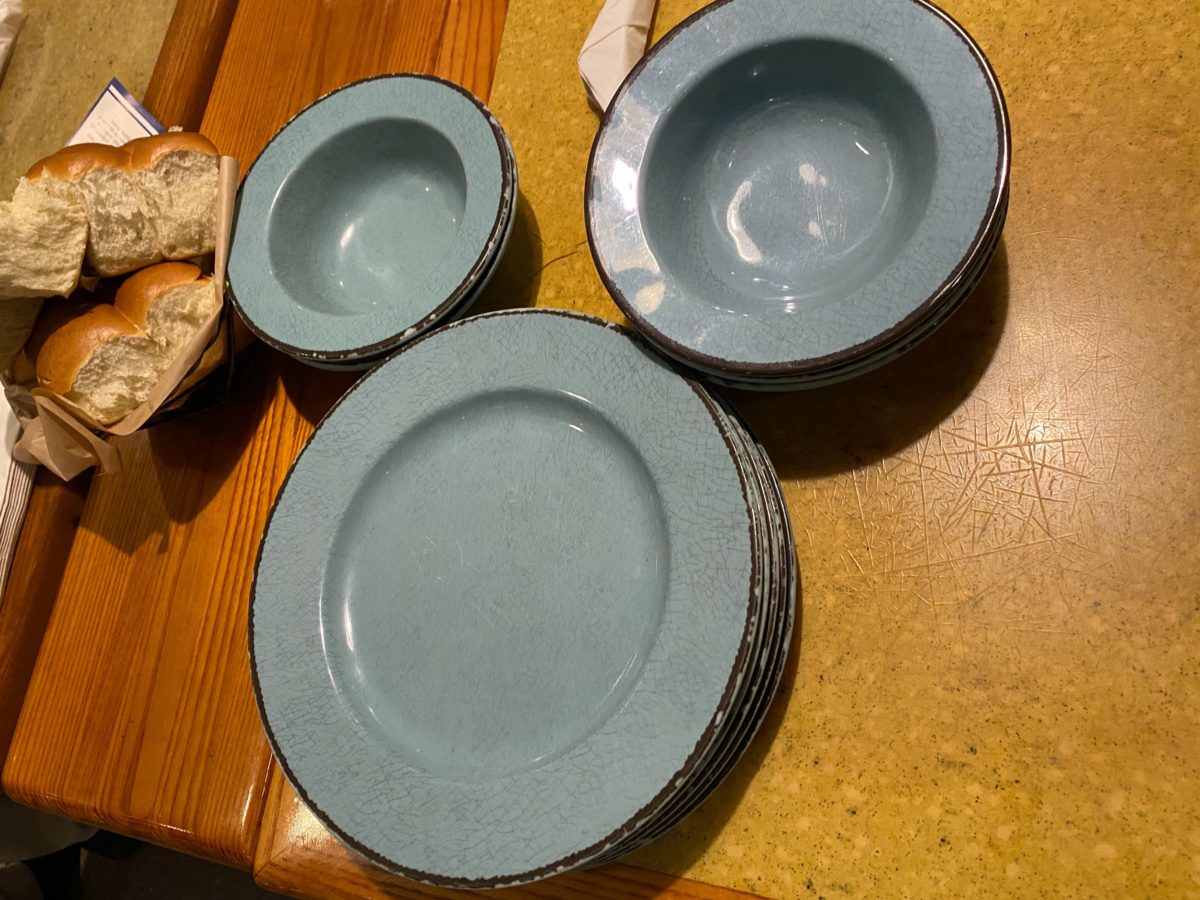 A server leads us to our table, where a Mickey-shaped plate stack is waiting for us.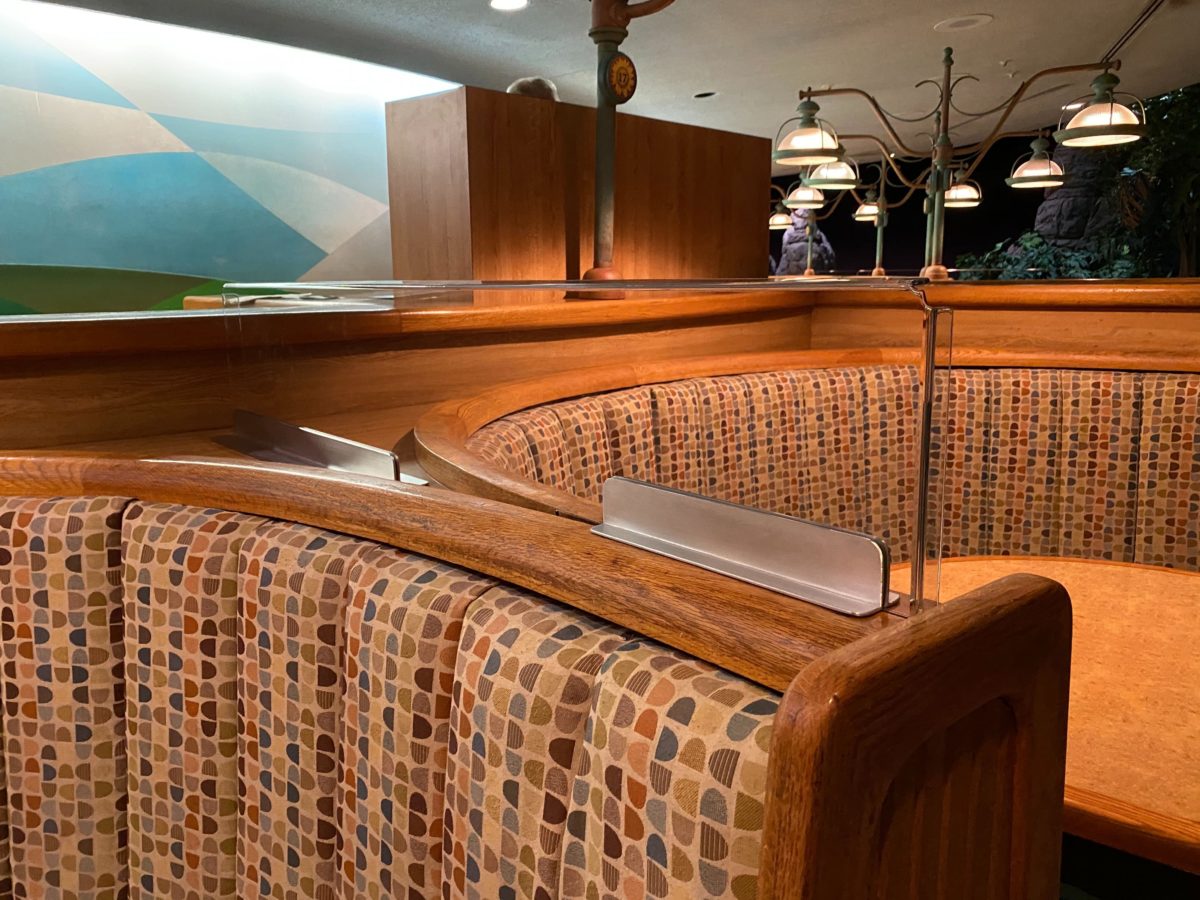 A new feature in the restaurant is the addition of these Plexiglas dividers in between each booth, to help separate parties. In dining locations all across Walt Disney World, we have seen tables be removed or relocated to help aid social distancing, however, since the seating at Garden Grill is primarily in booths, moving tables is not an option. These screens present an unobtrusive and easy solution, which won't affect guests' views as they slowly rotate through the pavilion. Yes, that's right. If you aren't familiar with the restaurant, the entire platform rotates to show you different scenes from Living with the Land and more:
When your dining party at Garden Grill is complaining about the spinning…. pic.twitter.com/HvG0Z5GbMT

— WDW News Today (@WDWNT) July 16, 2020
While it's incredibly slow-moving, those who are unaware of the feature may be caught off-guard, if slightly motion sick.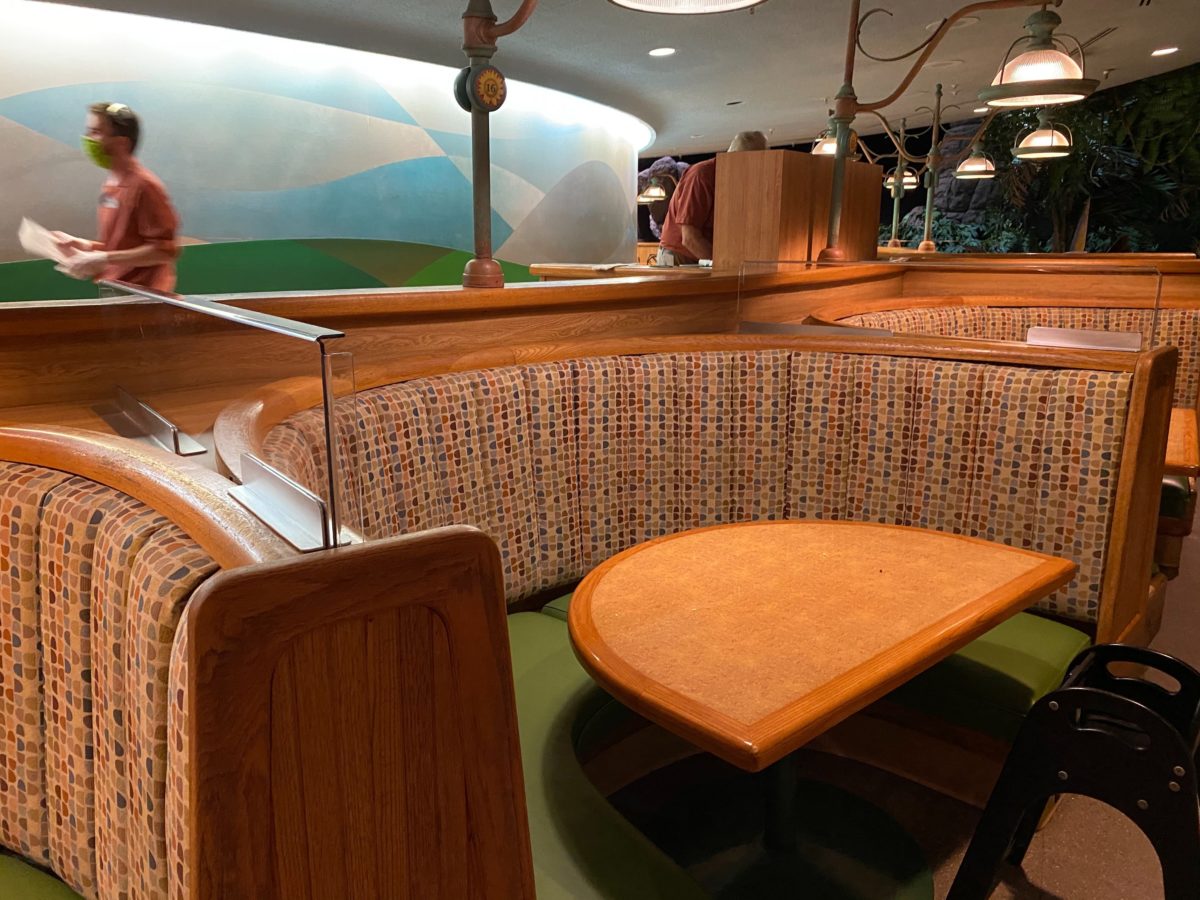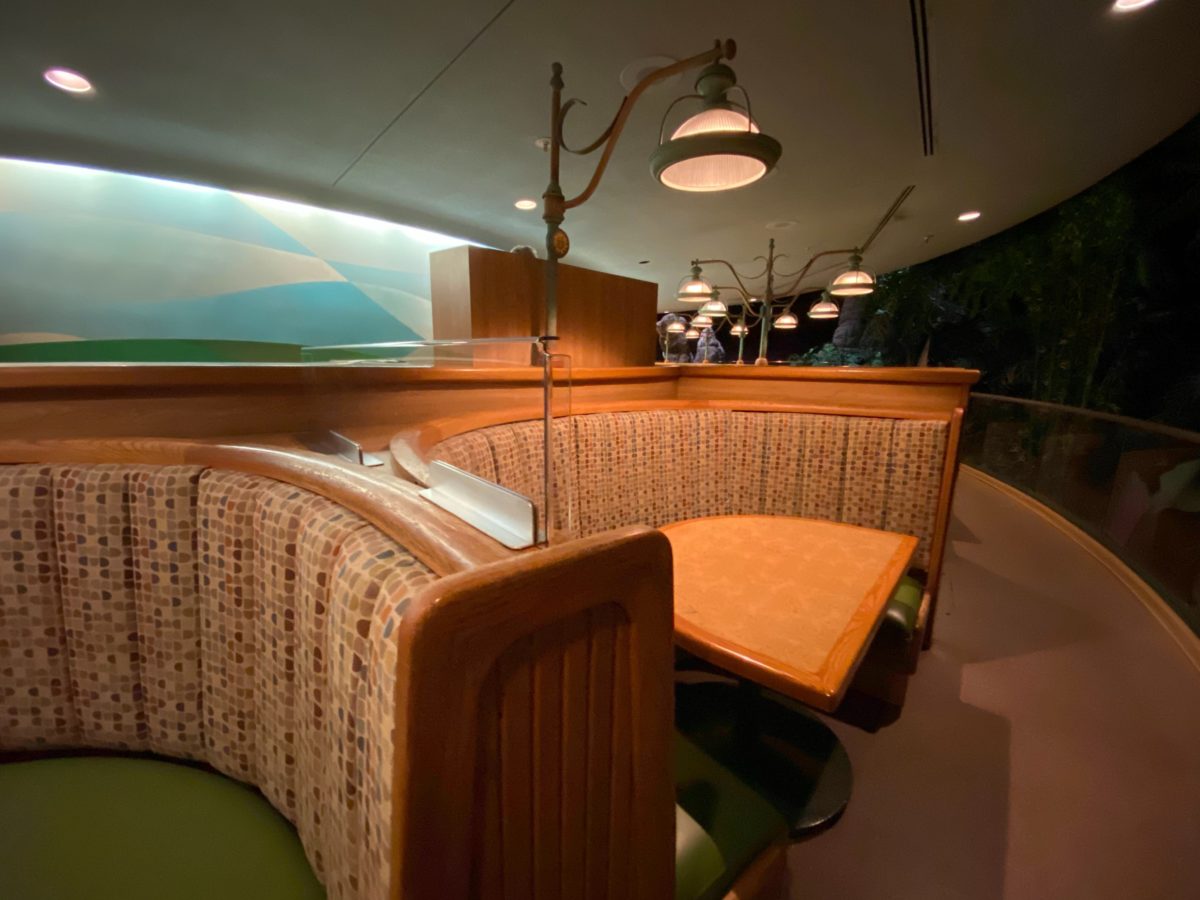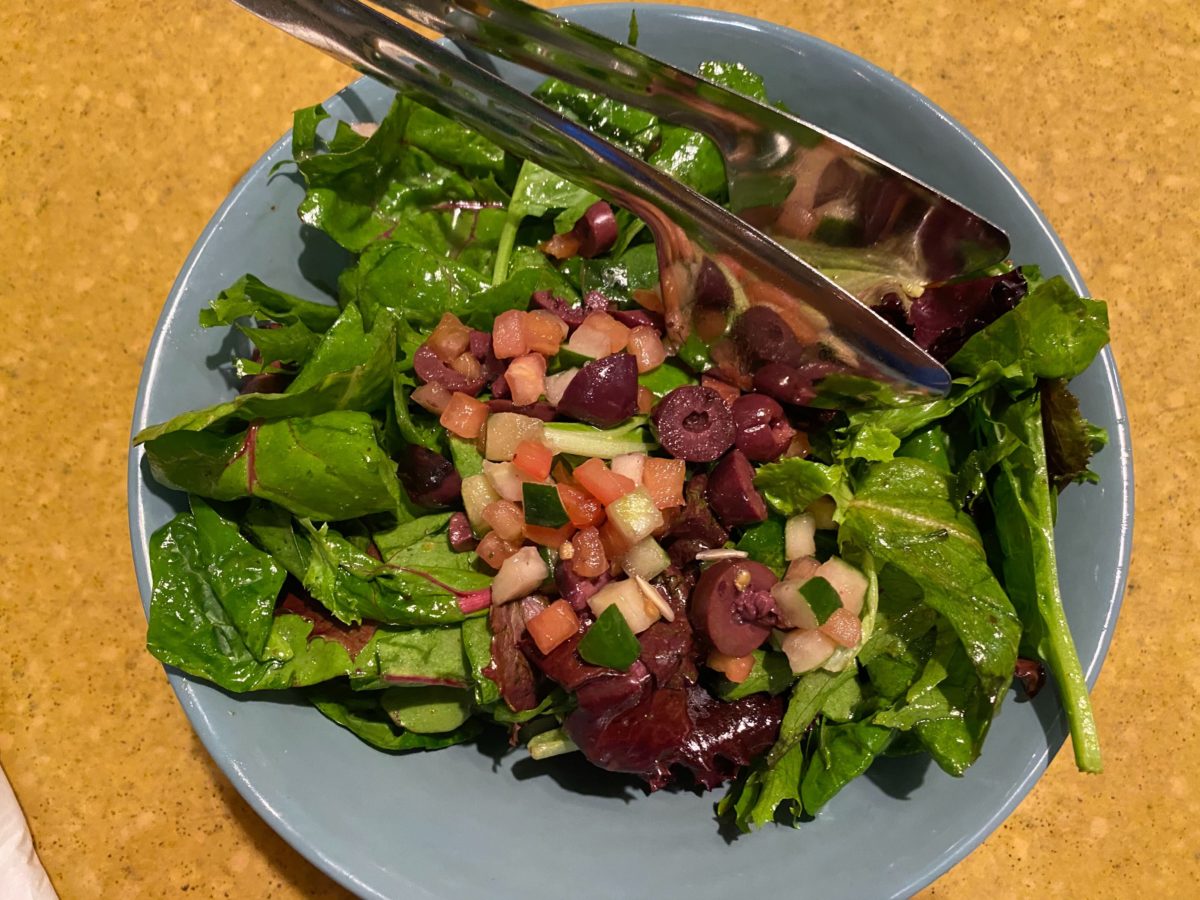 Looks like our food has started to arrive! For starters, we have this harvest-inspired Garden Salad, with fresh, fluffy bread rolls on the side.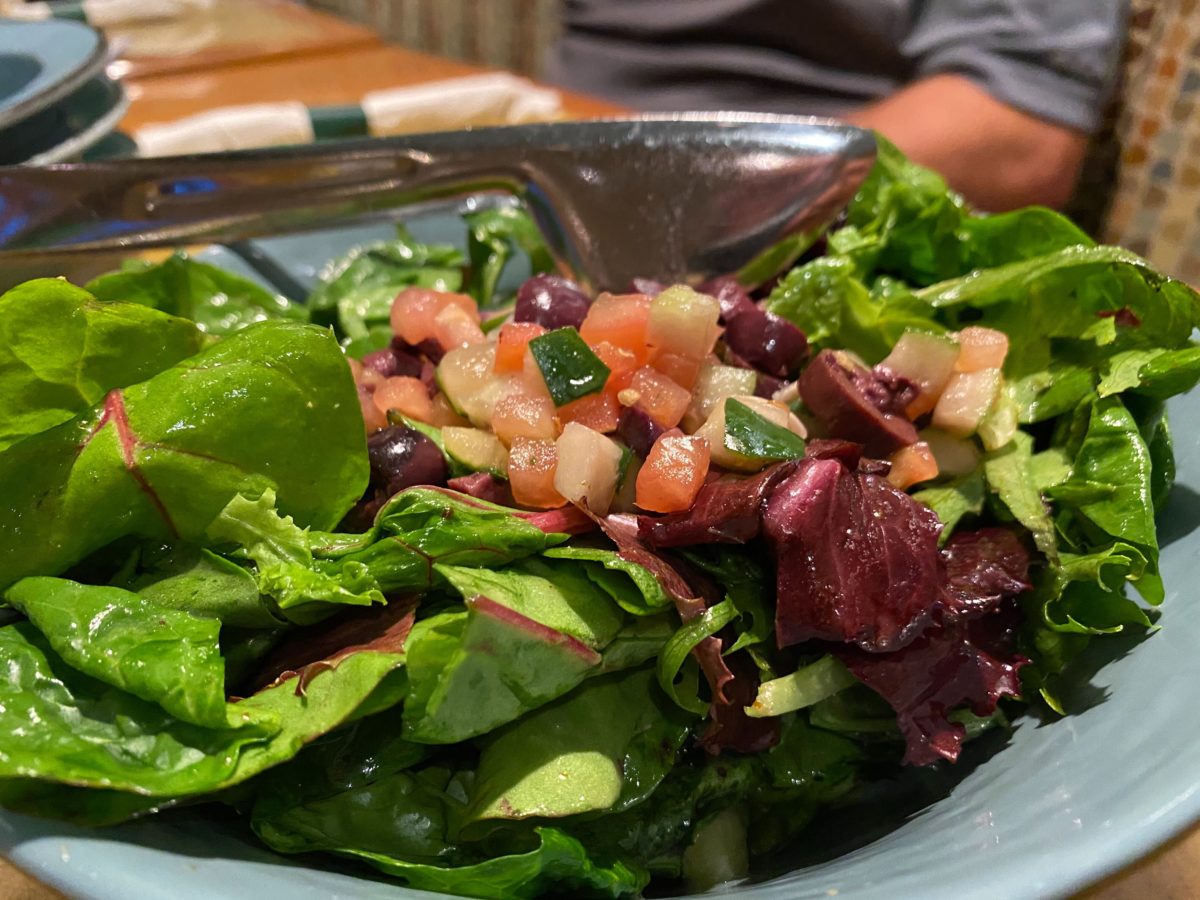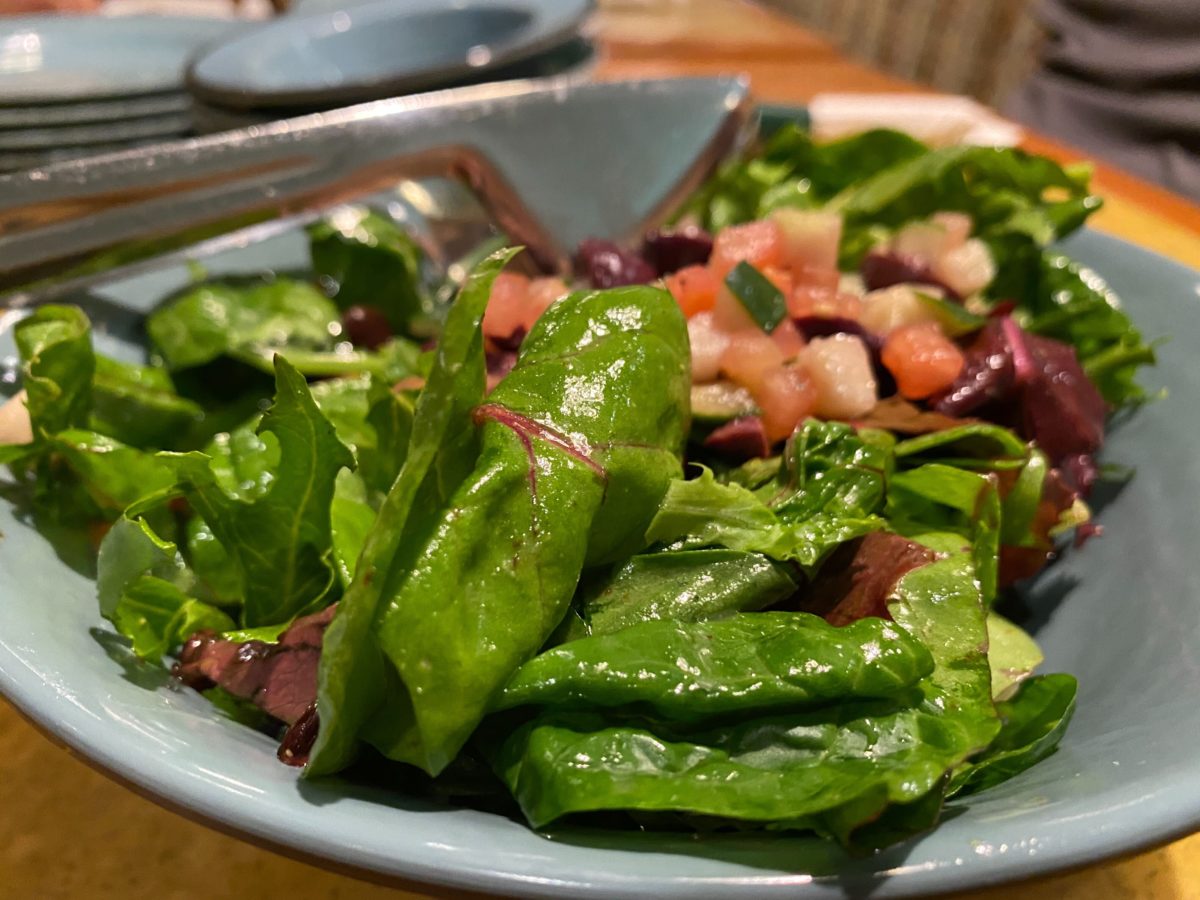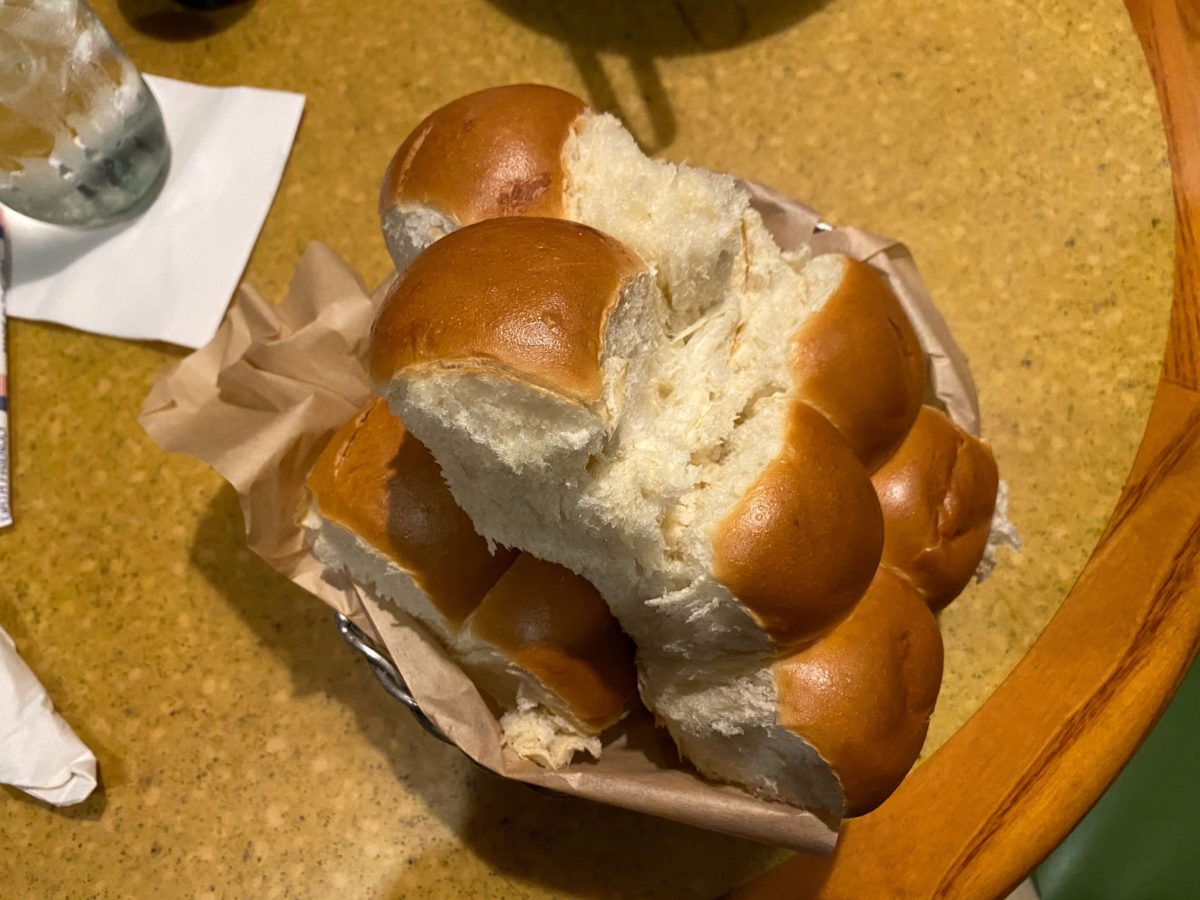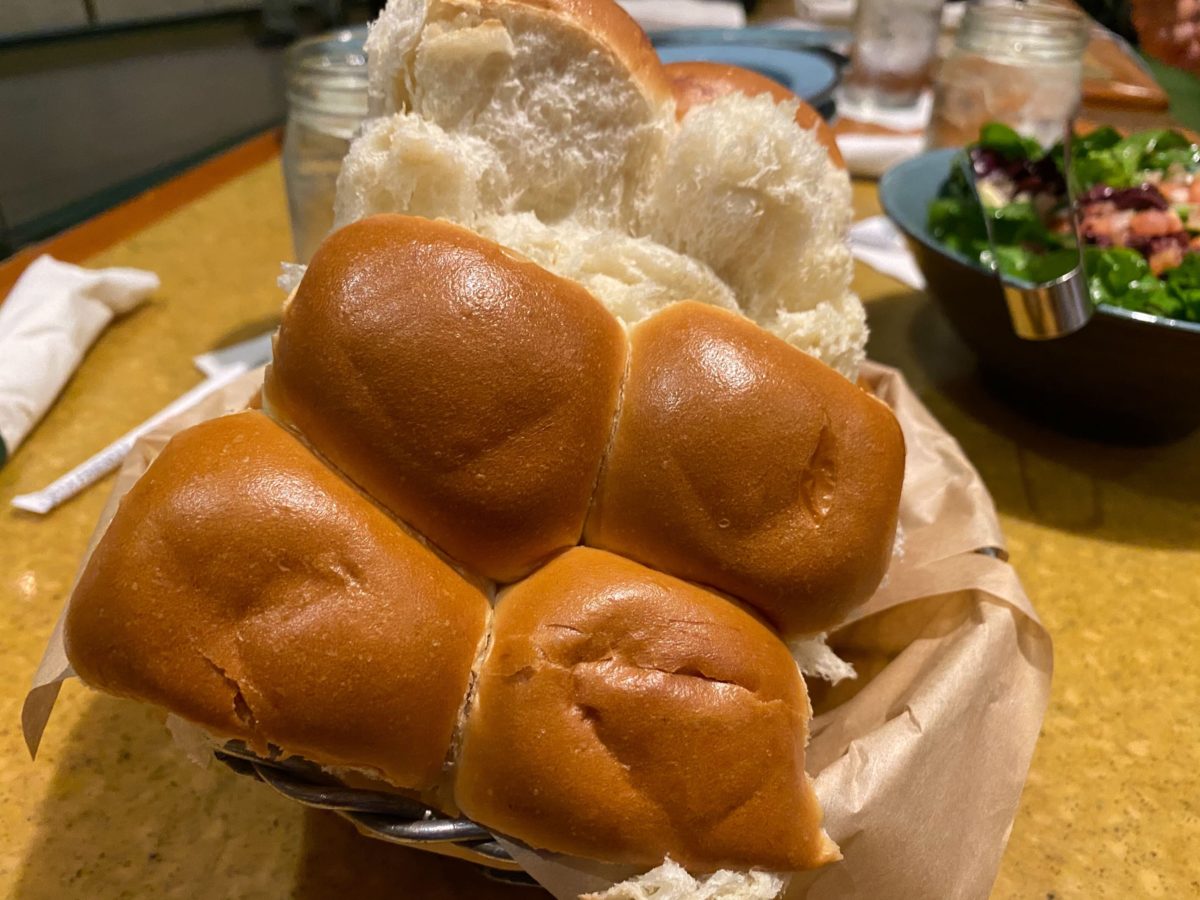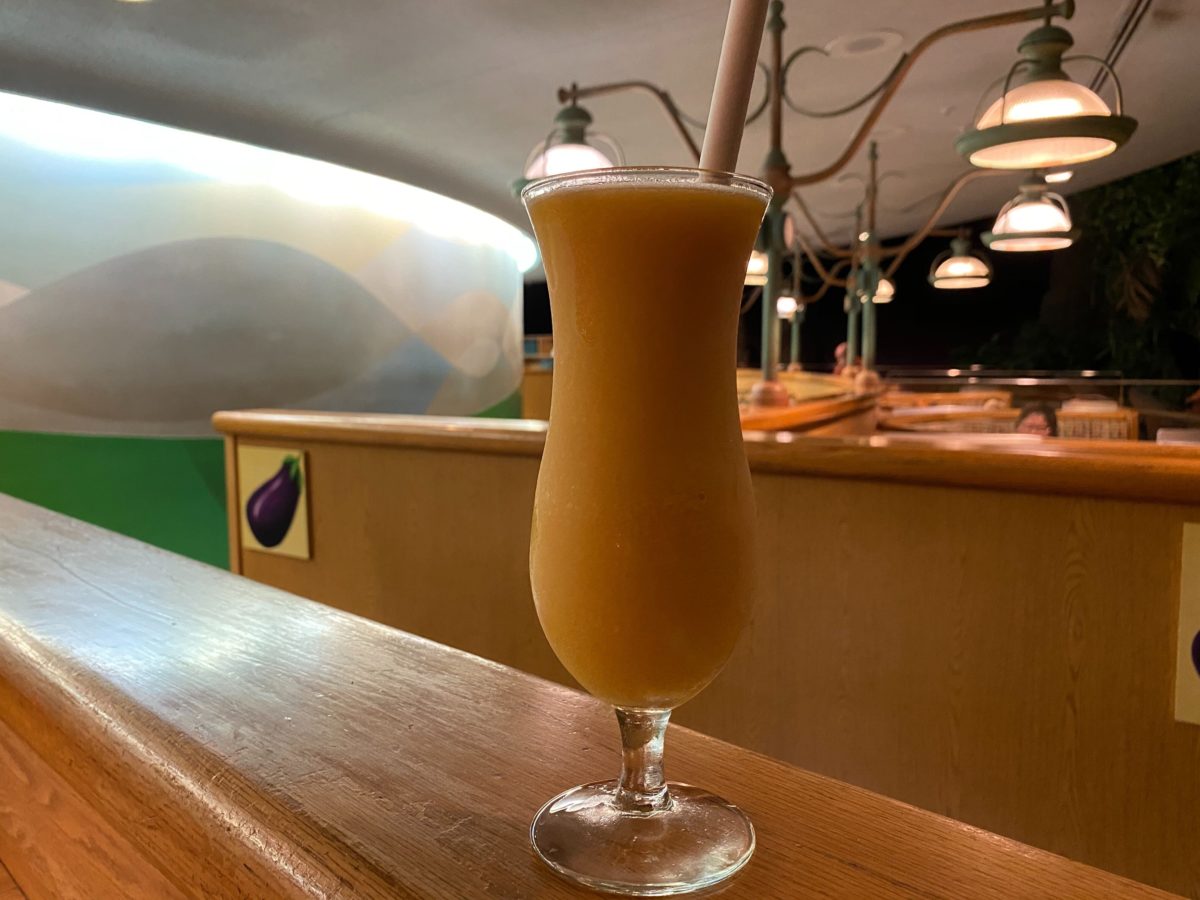 If you're curious about cocktails, there's only one on the menu, but it's absolutely delicious, refreshing and citrusy. Aptly named the Citrus Freeze, it's made with Florida Cane 'Orlando Orange' Vodka, Peach Schnapps, and Mango Purée for $14.00. (As with all buffet-style dining, your standard sodas, coffee, and tea are all included with the price of the meal.)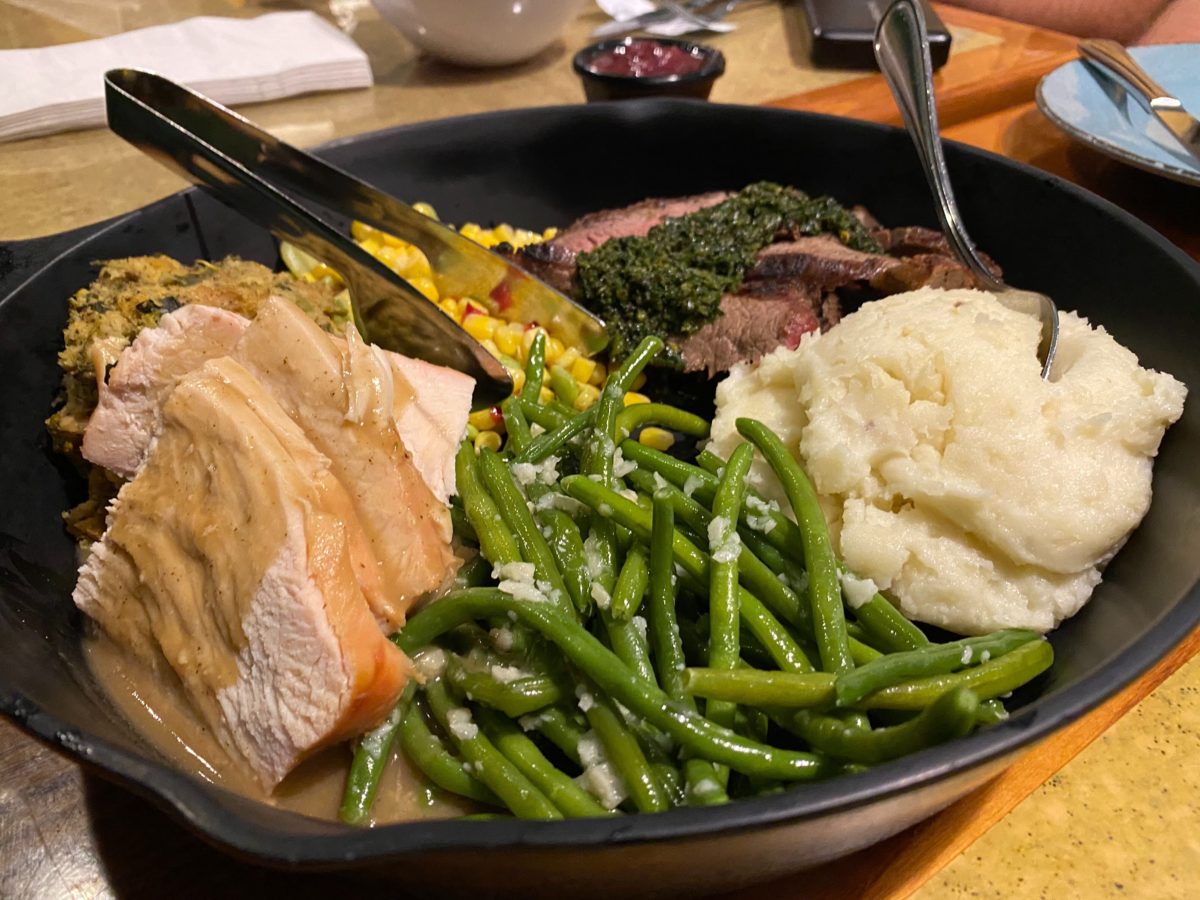 The main skillet of food which arrived included Grilled Beef Chimichurri, sliced Turkey Breast, Seasonal Vegetables including Green Beans and Corn, Herb and Leek Stuffing, and Creamy Mashed Potatoes.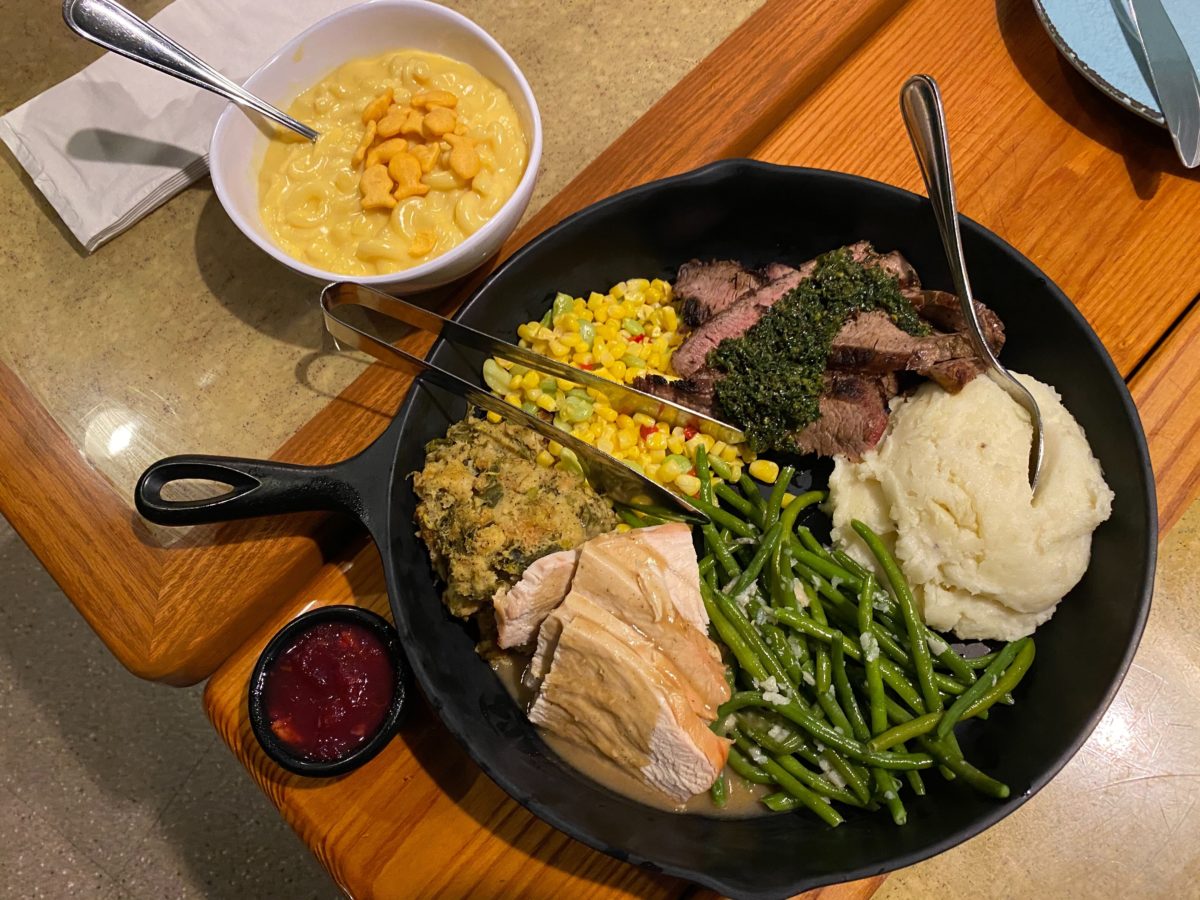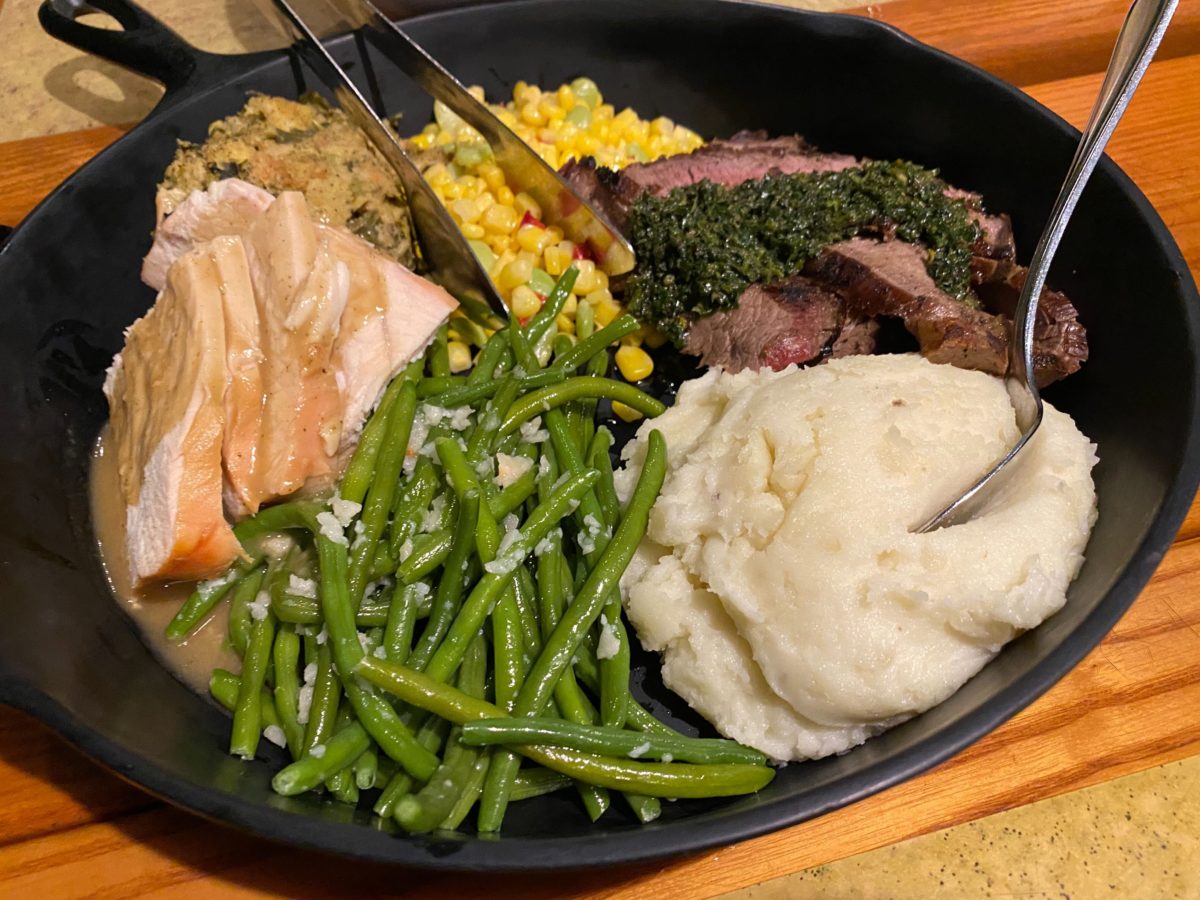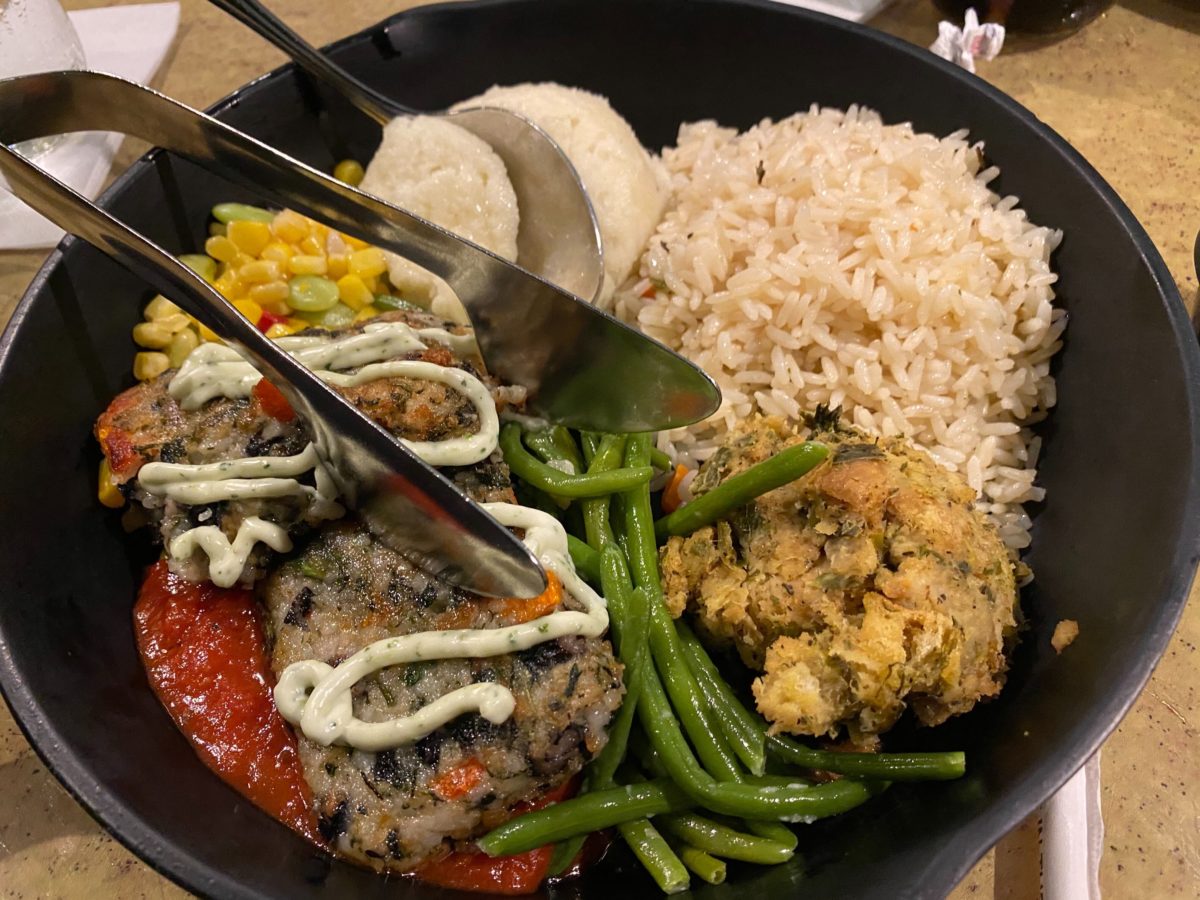 Vegans will be happy to know they have a skillet just for them here, as well. It's piled high with Veggie Loaf (drizzled in a zesty vegan cream sauce), Green Beans, Stuffing, Mashed Potatoes, Rice, and a Corn and Veggie medley.
For more information on booking your next trip with our official travel agent sponsor, the Vacationeer, visit wdwnt.travel.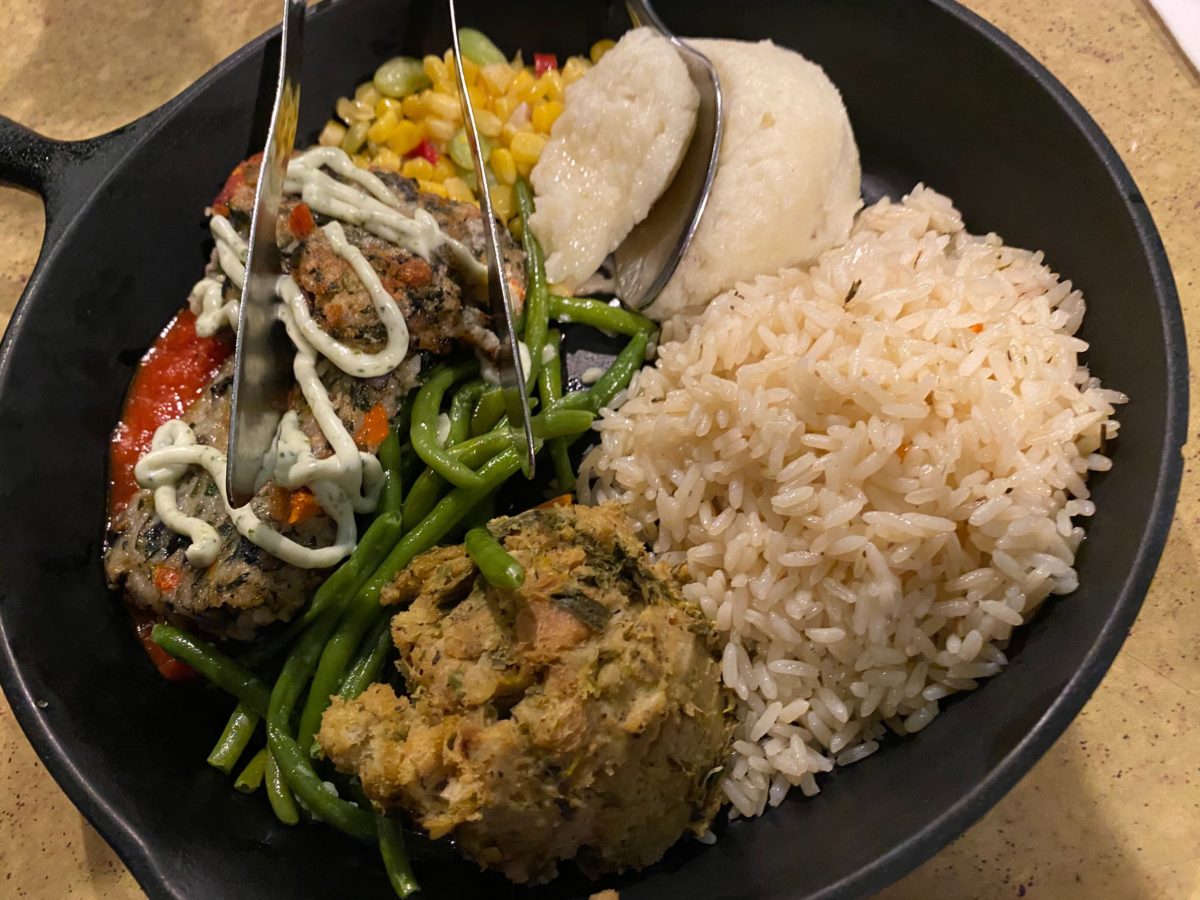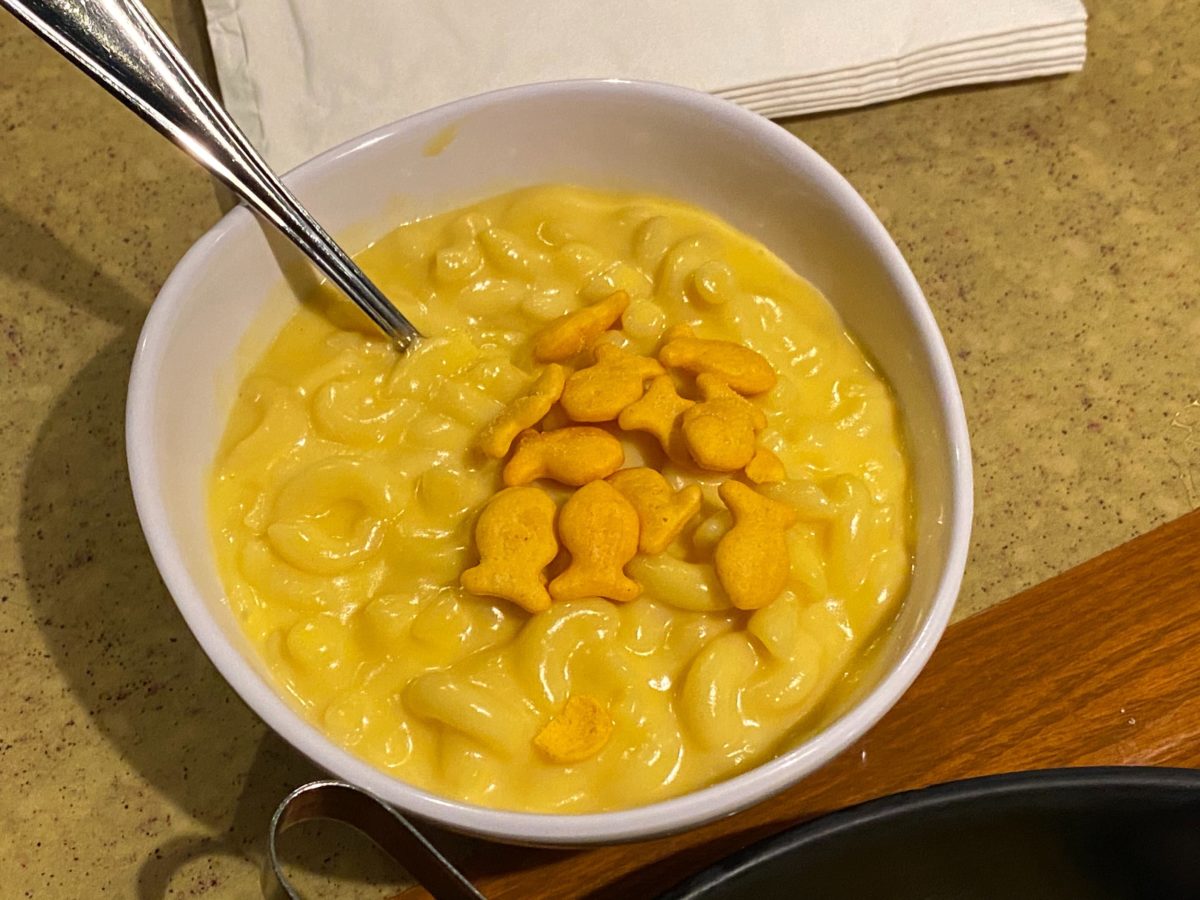 With this, we also received a bowl of Mac and Cheese, which had Goldfish Crackers swimming around in it. This is probably one of the silkiest, richest mac and cheeses on property, and we love the fun addition of the Goldfish.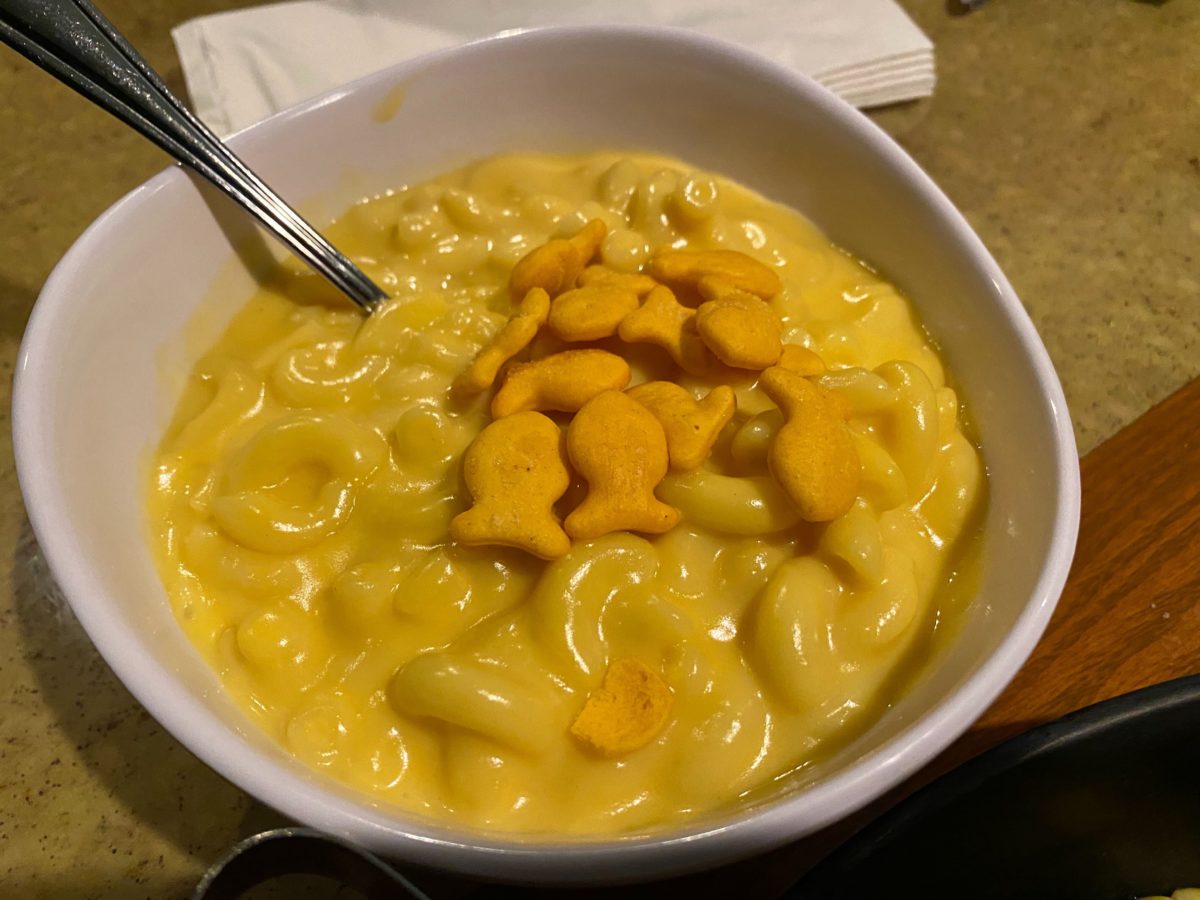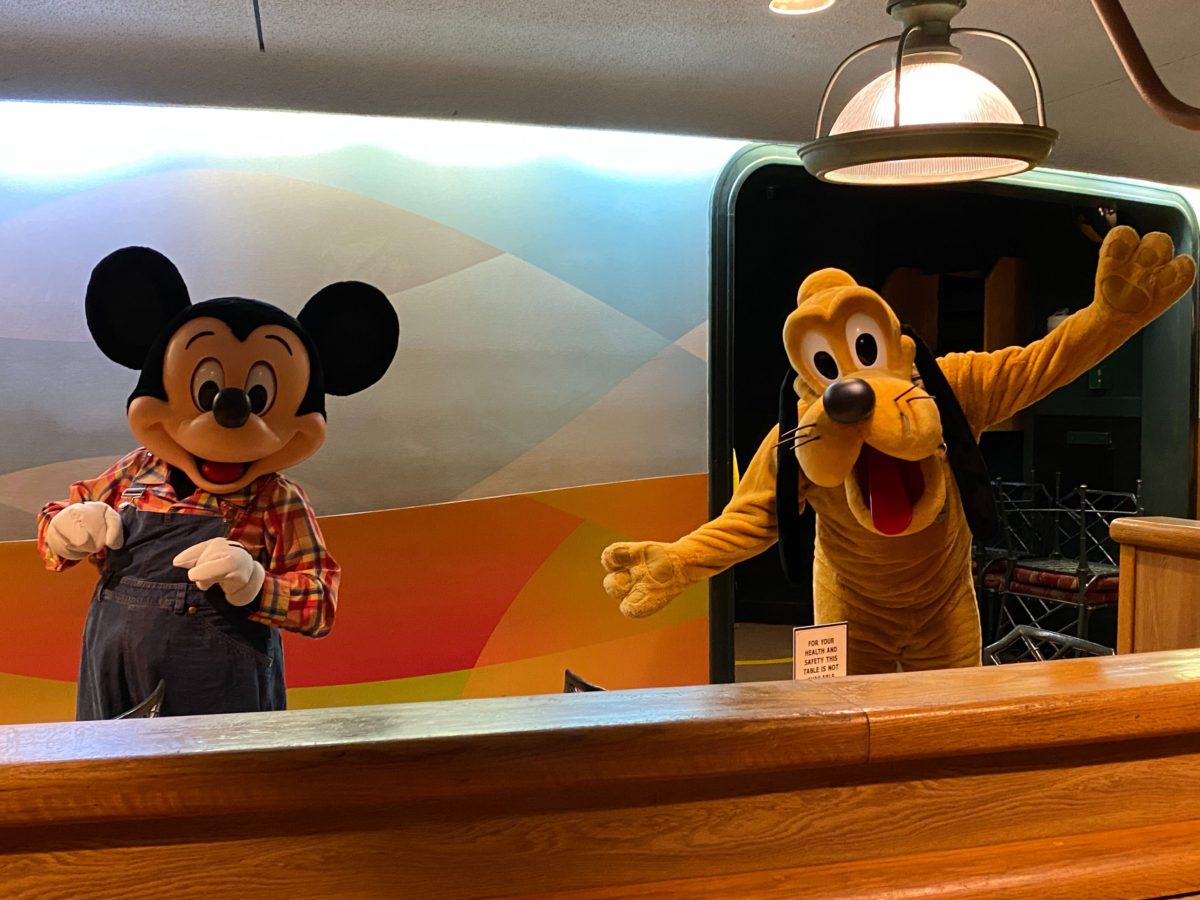 While we were eating, look who came to visit us! Mickey Mouse and Pluto. Unlike previously at Garden Grill, where the characters would approach each table, Mickey and his friends now have to keep their distance from guests. To do this, they greets us from behind our booth, with a wall in-between to prevent anyone getting any closer.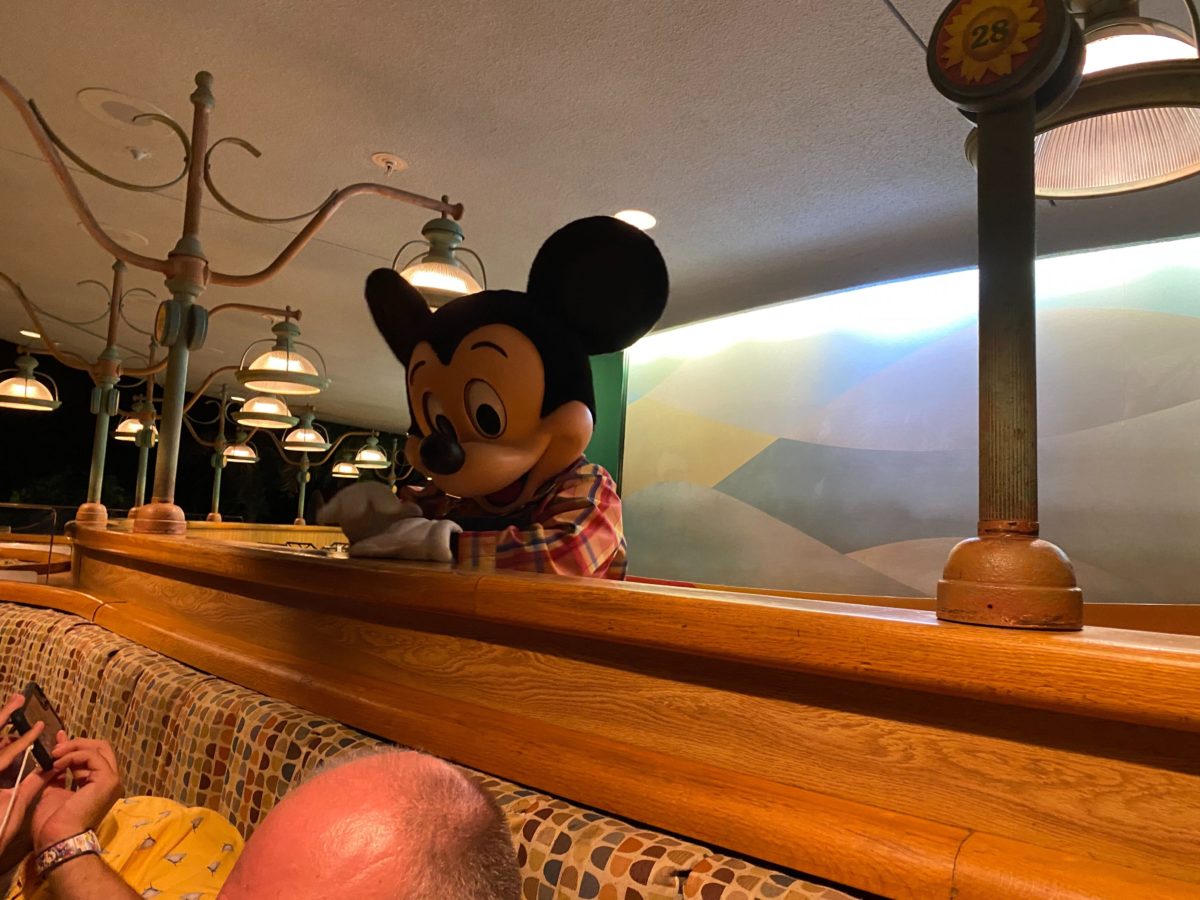 The workaround makes for a funny experience, albeit an enjoyable one nevertheless. Mainly because it feels like the characters are "spying" on your table as they peer over from the second level of the restaurant:
Mickey and Pluto now greeet guests dining at Garden Grill from the second level, you are seated below pic.twitter.com/YF7TXFYHbU

— WDW News Today (@WDWNT) July 16, 2020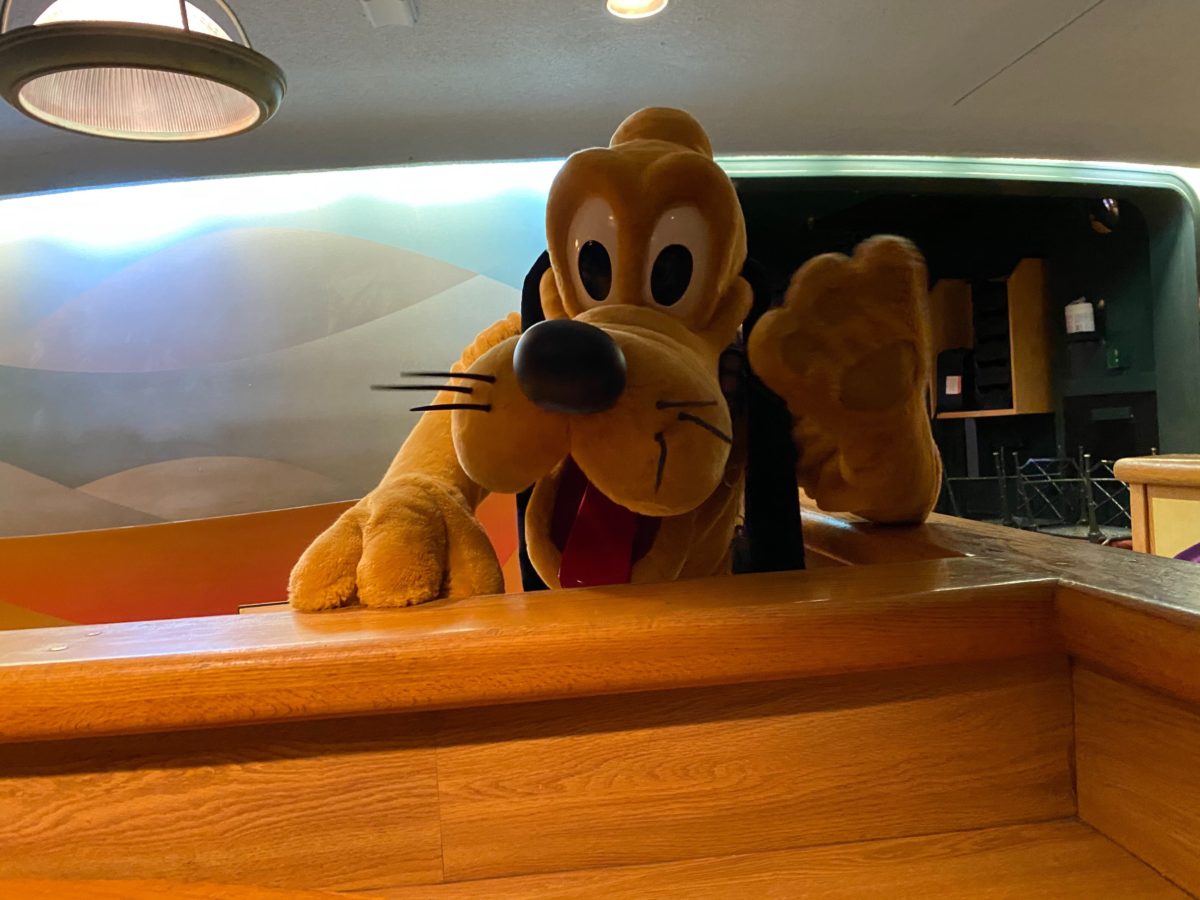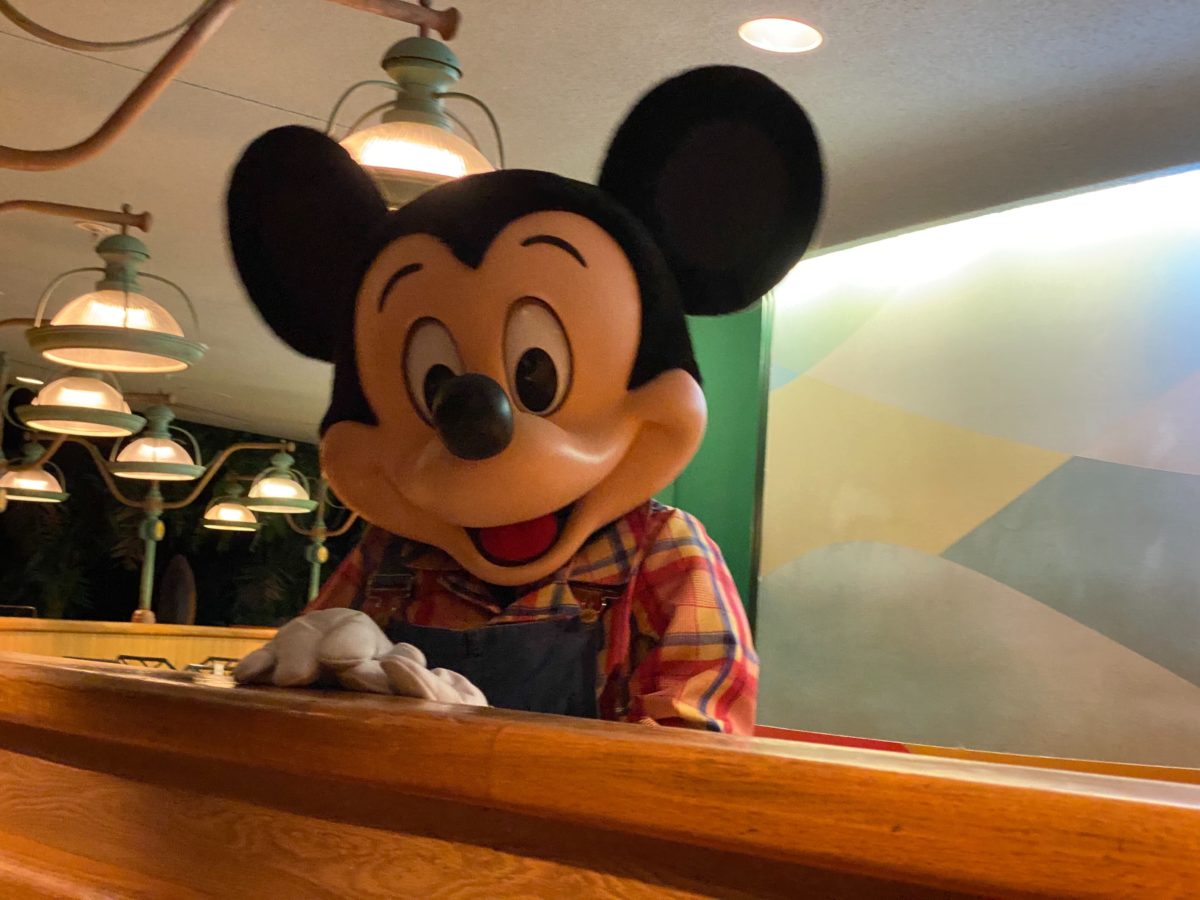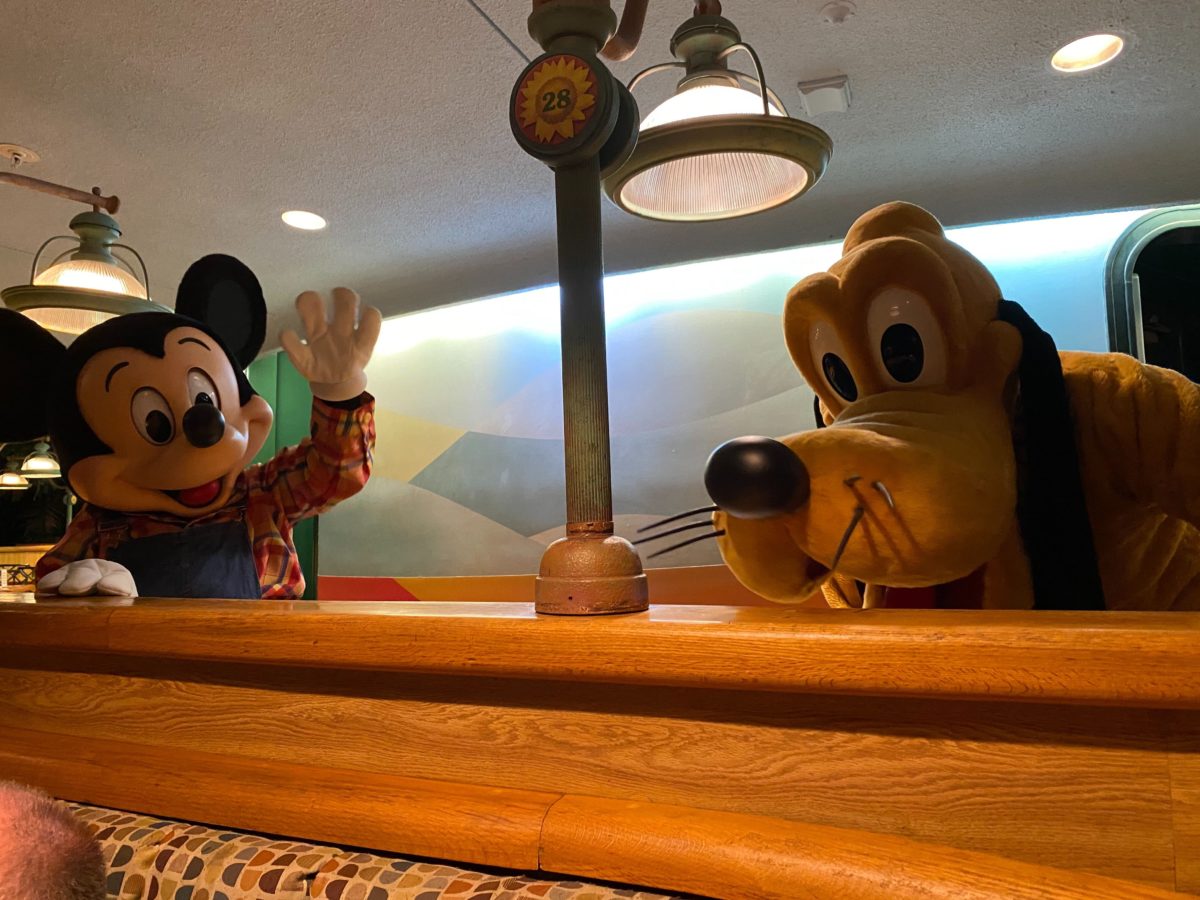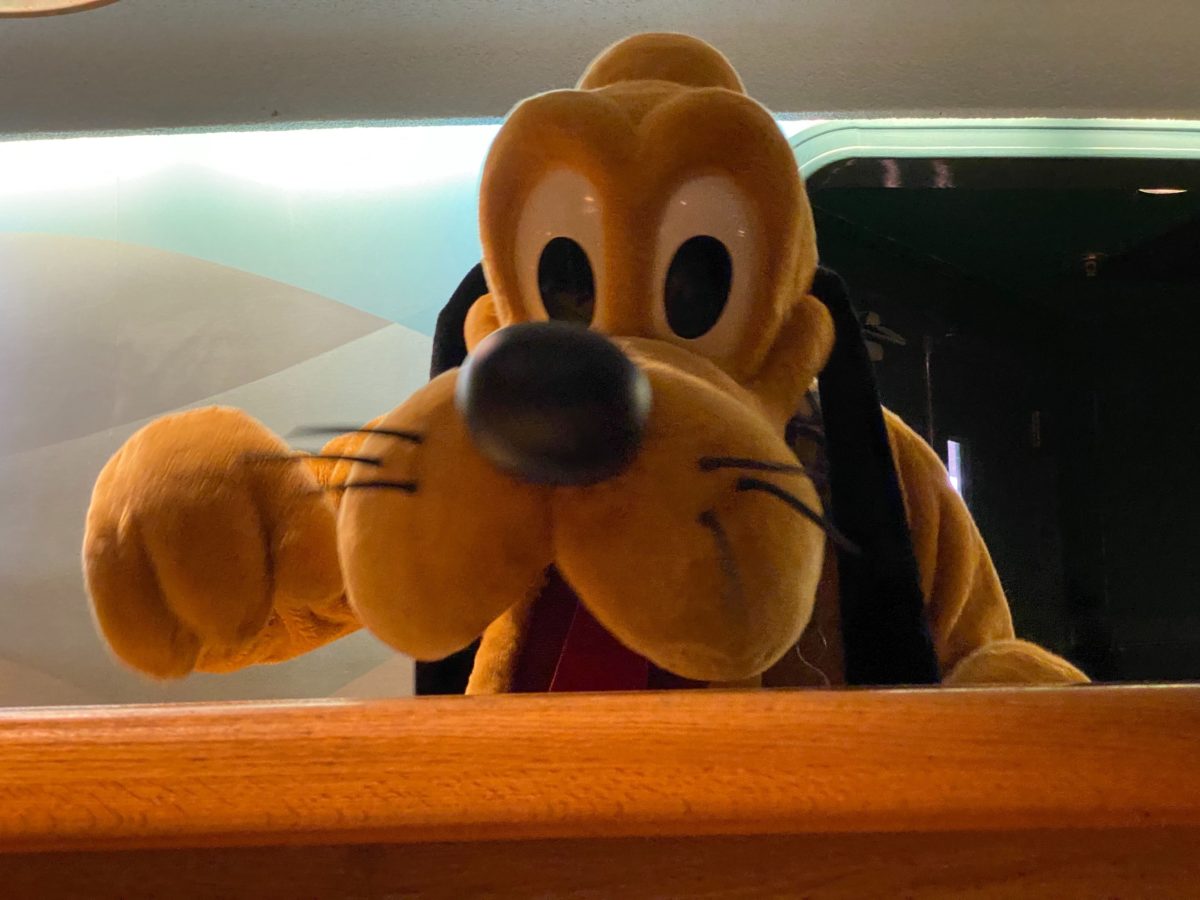 Pluto was clearly eyeing our mashed potatoes, so having the wall divider was definitely a good thing in this case.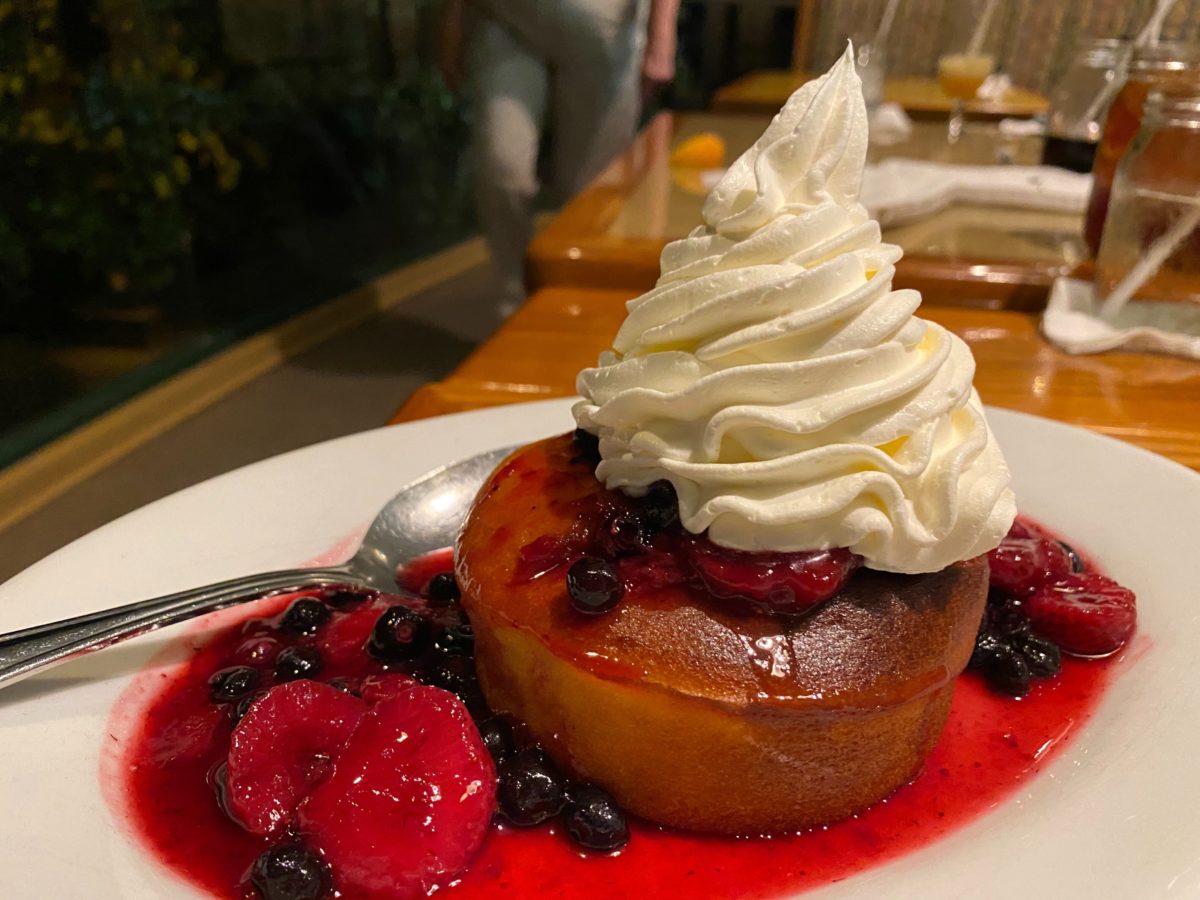 Later on came dessert. This was a delicious Berry Short Cake, served with Whipped Cream.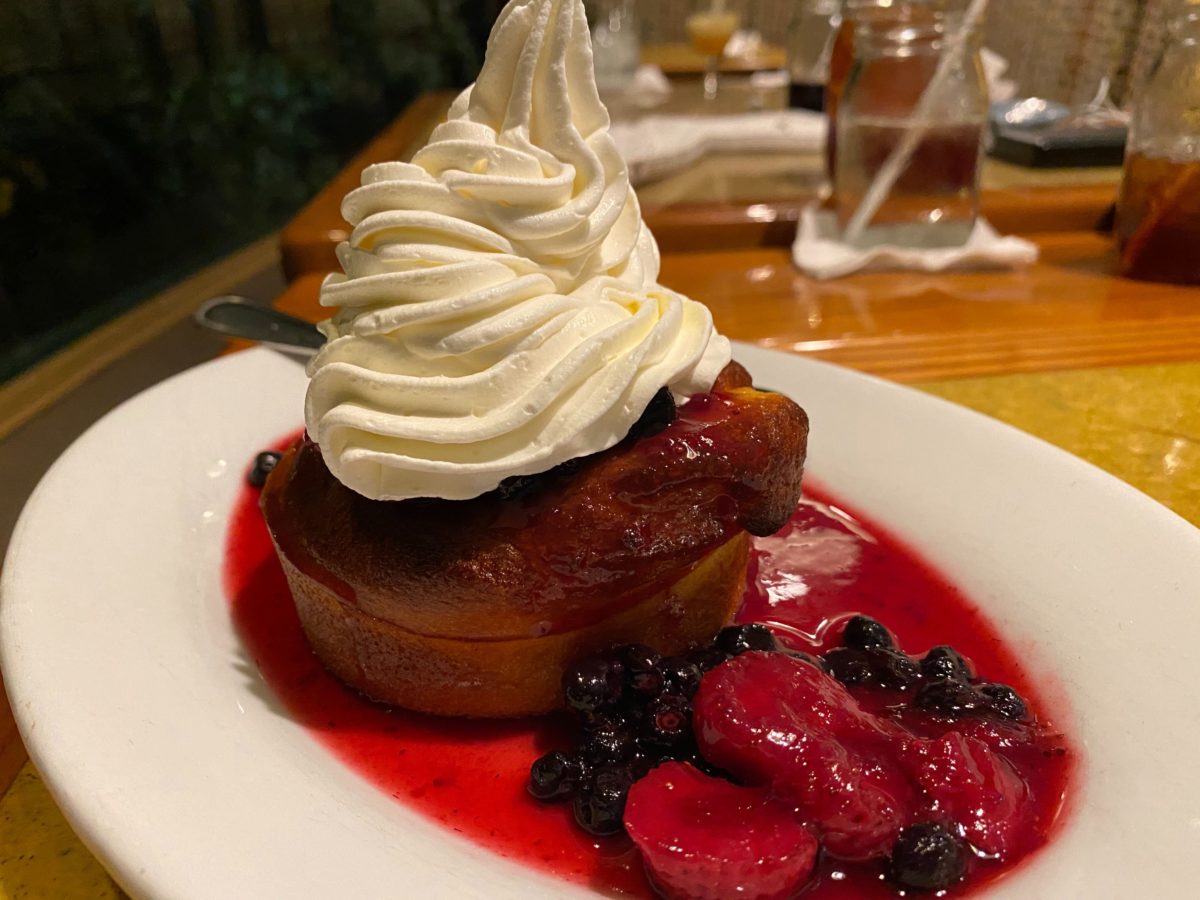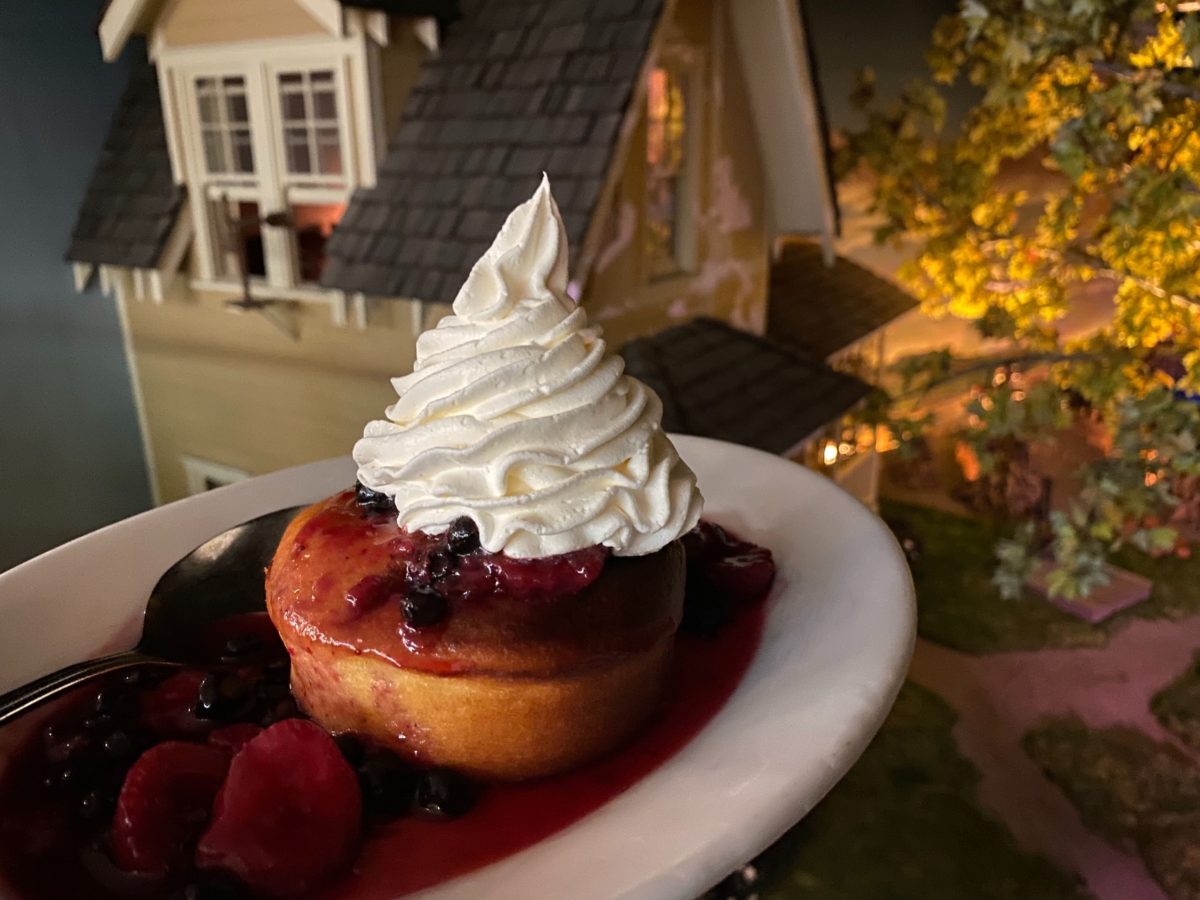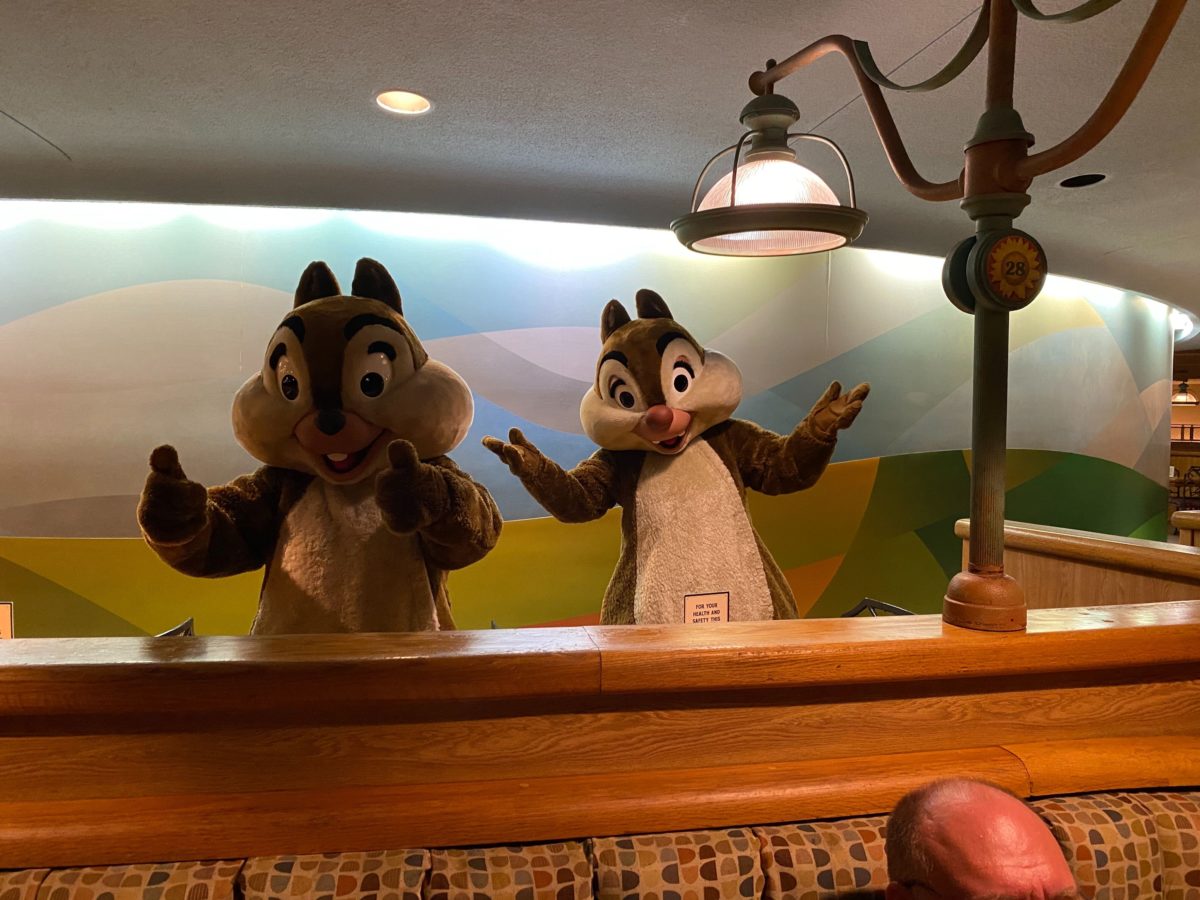 As we were working through our dessert, we were visited by the real stars of the show. Chip and Dale!
Chip and Dale greeting from above at Garden Grill at EPCOT pic.twitter.com/YfaUXEvsqz

— WDW News Today (@WDWNT) July 16, 2020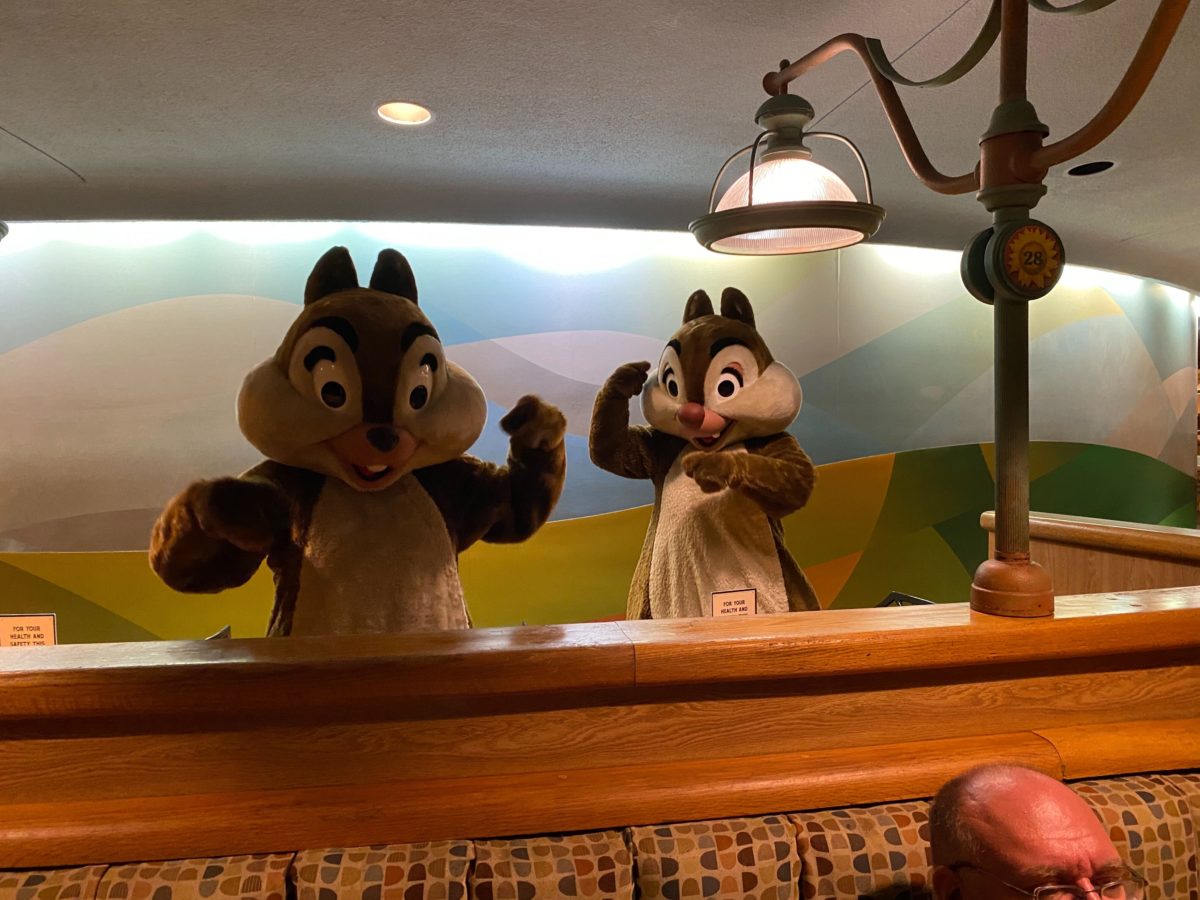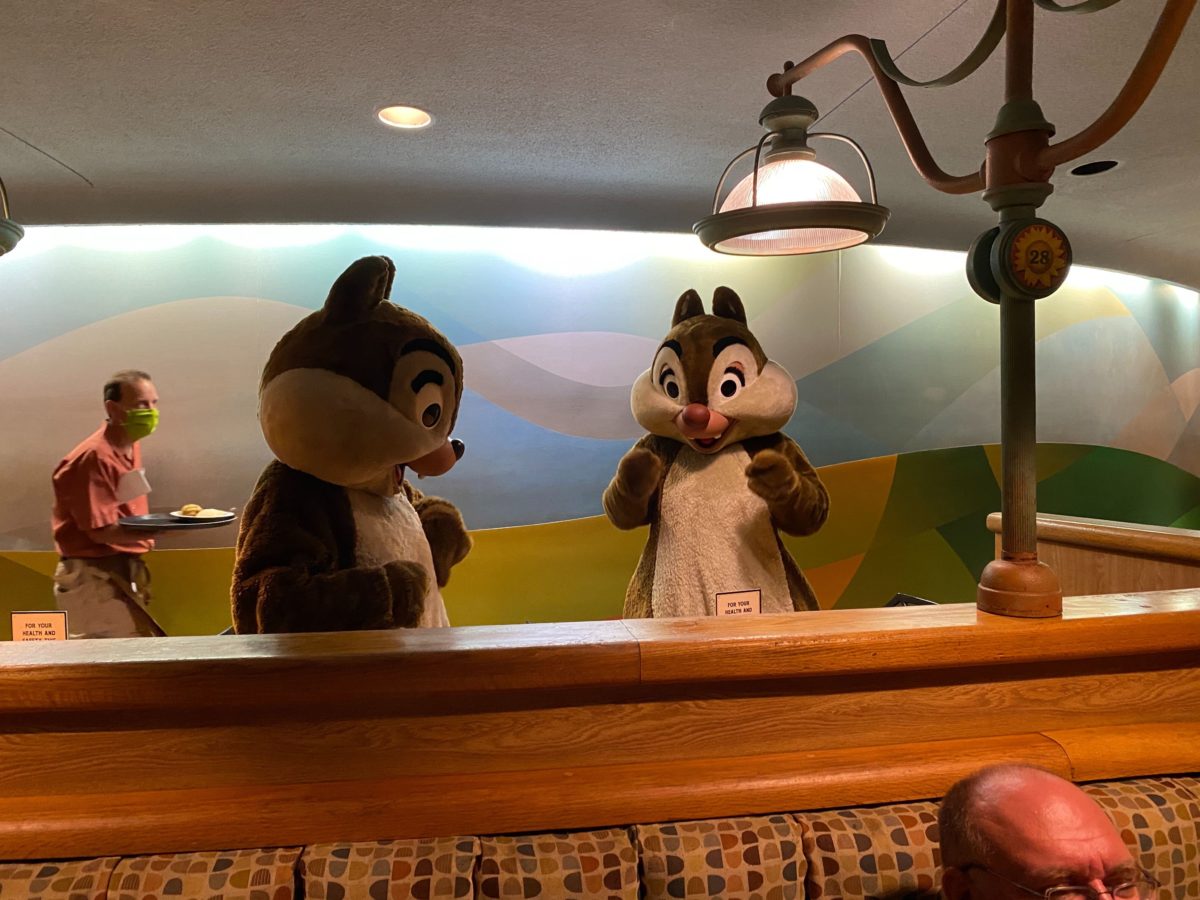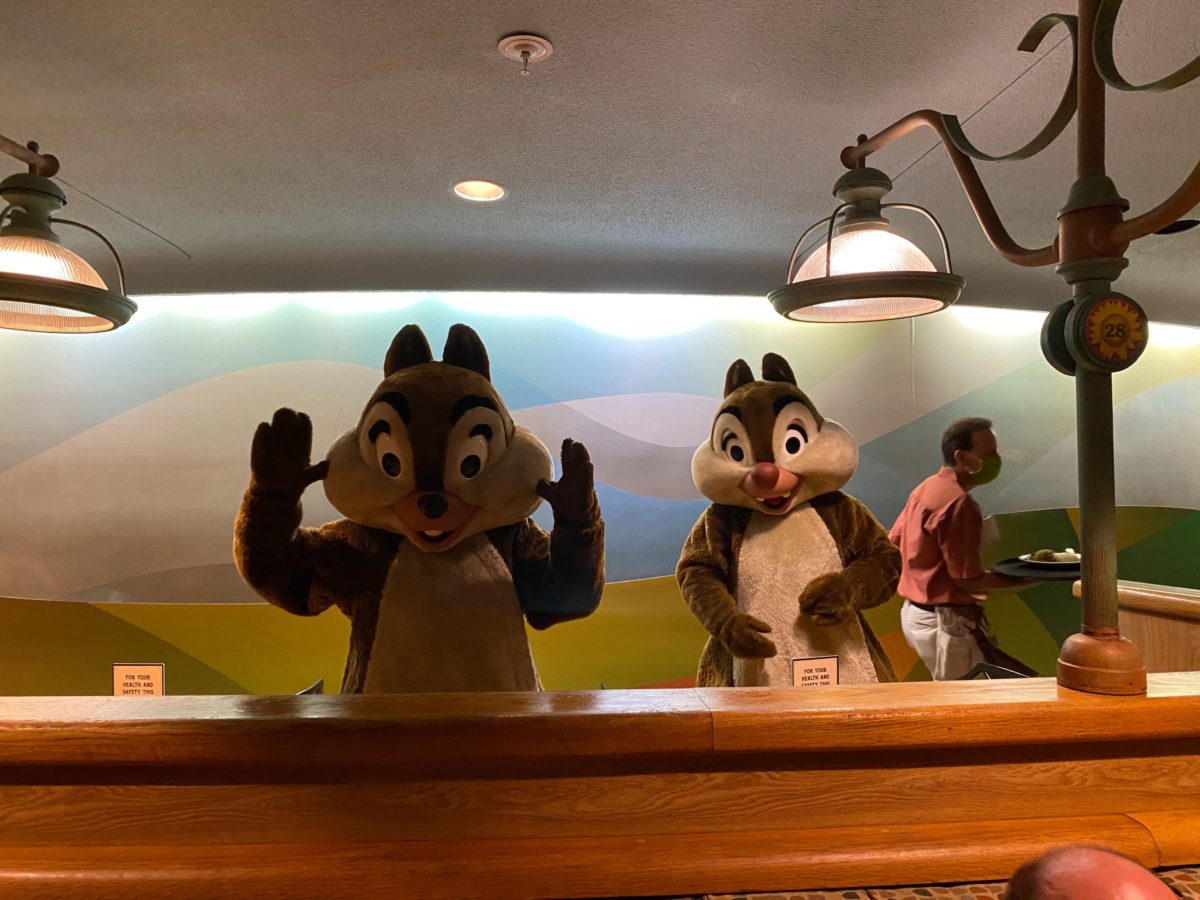 The chipmunks were being mischievous and adorable as usual, and it was lovely to have them visit as we enjoyed our meal, even if from a distance.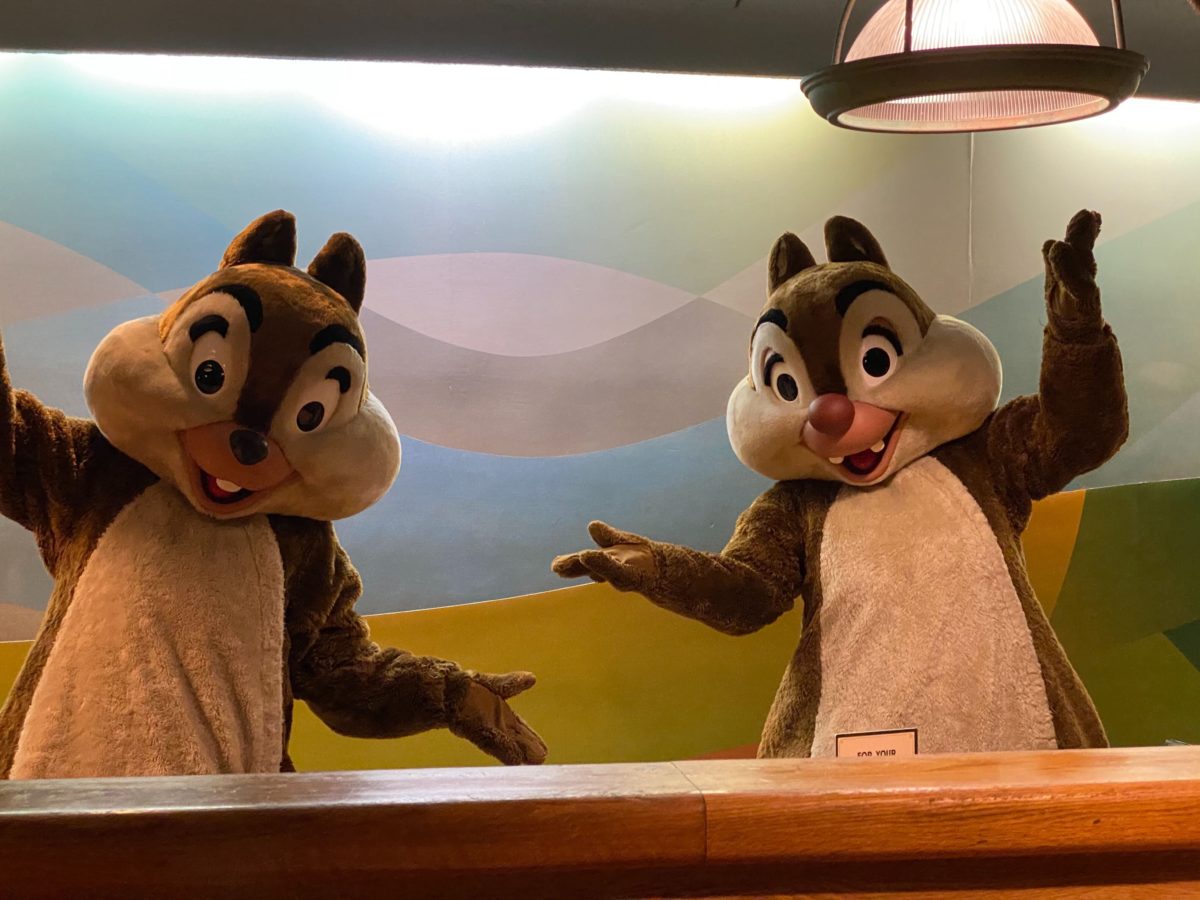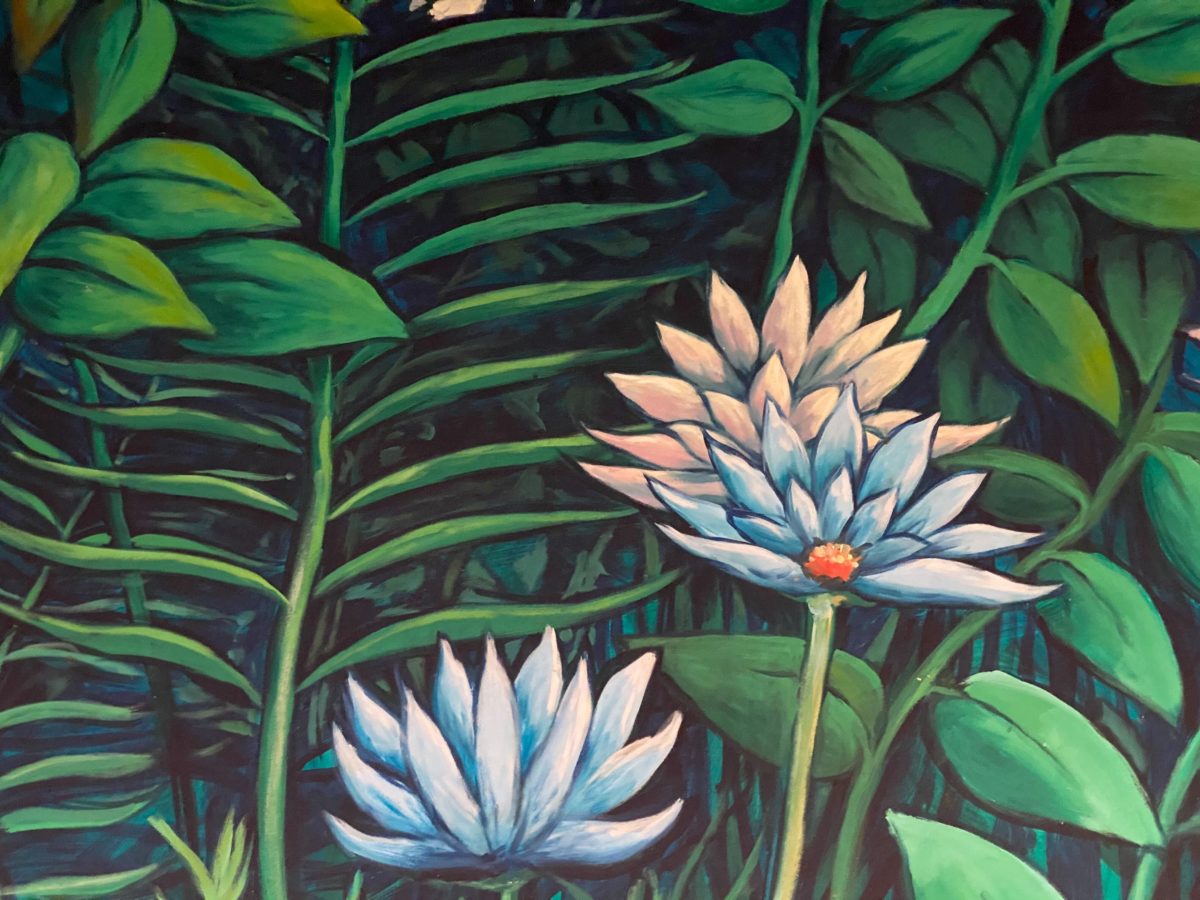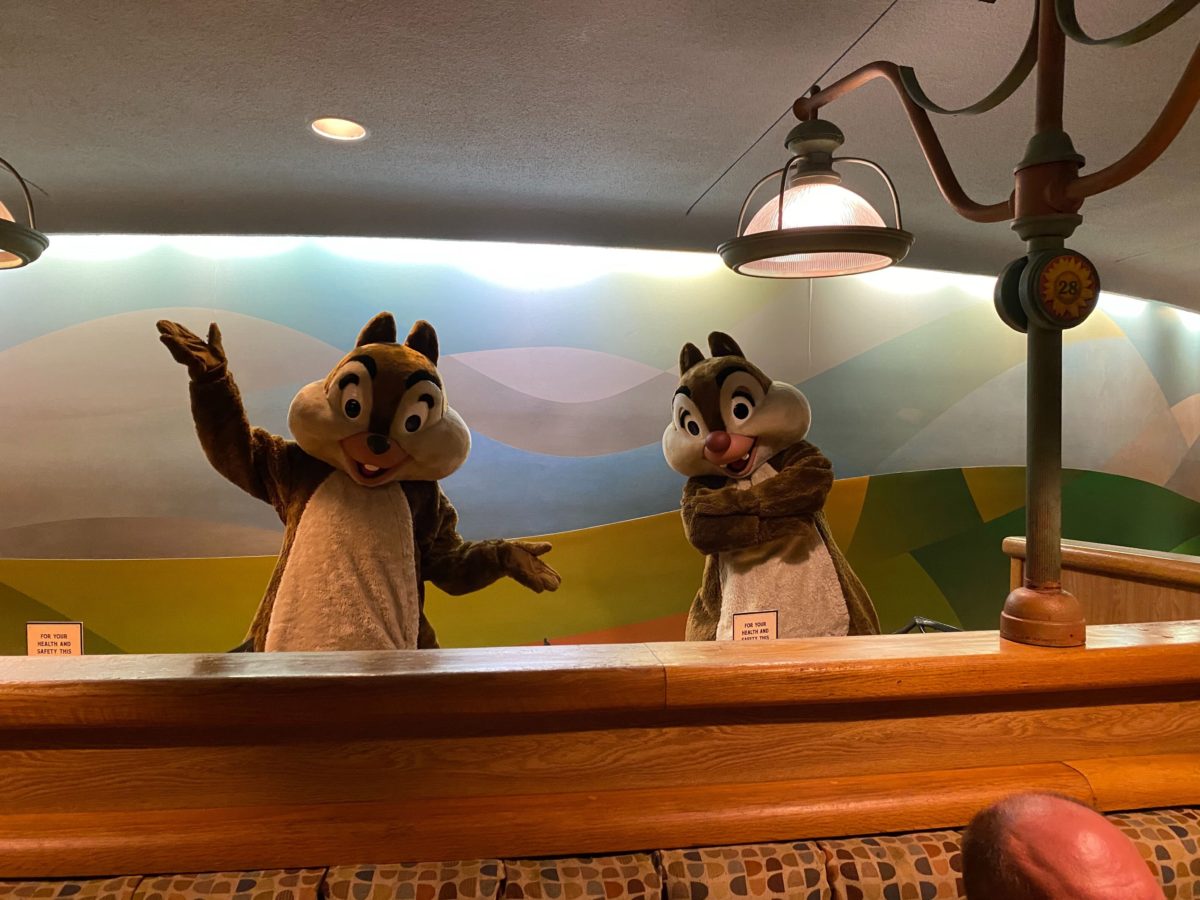 All in all, this is the only place you can experience Character Dining inside EPCOT, and we think the modifications made were clever, and still make for an enjoyable experience. This is one of the few restaurants in the park if not this very pavilion that have suffered the least amount of menu cuts (looking at you, Sunshine Seasons, which is just downstairs), so you can still enjoy all of your usual favorites here without being disappointed—just make sure you tell everyone in your party that the restaurant moves.
Thank you for joining us for dinner at The Garden Grill Restaurant! Will you be stopping by on your next visit to EPCOT?