RESTAURANT NEWS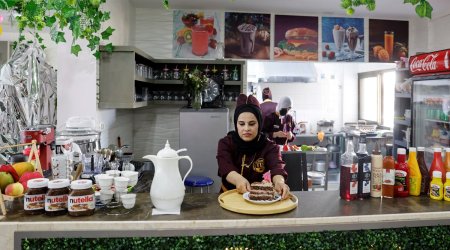 Sandwiches and a safe space: a Gaza restaurant run by women, for women
September 16, 2022 10:36 am
Sabaia means "Lasses" in Arabic, a playful choice of words for a clientele made up of women of all ages — and no men.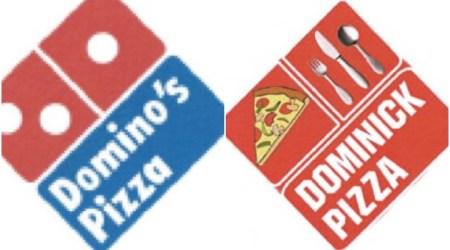 Domino's vs Dominick: Delhi HC restrains Ghaziabad-based restaurant from using historical name of American pizza chain
September 01, 2022 1:28 am
Justice Pratibha M Singh also prohibited the 'Dominick Pizza' – which has outlets in Ghaziabad and Punjab's Jalandhar – from advertising and selling any products under marks 'Cheese Burst' and 'Pasta Italiano' or any other similar marks to Domino's registered trademarks, till November 24.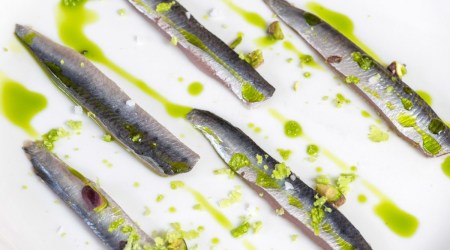 The world's best restaurant is in a football stadium
July 19, 2022 1:04 pm
It's the second year in the row that a restaurant from the capital of Denmark was at the top of the list. Last year, Noma won the No. 1 spot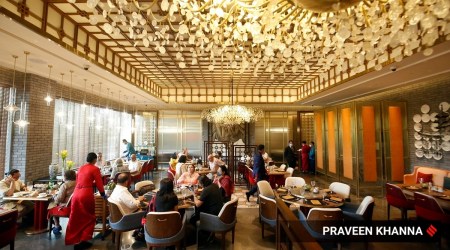 'Why single out the restaurant industry?' Owners react to government doing away with service charge
July 05, 2022 4:38 pm
"The new rule will mostly impact the restaurant staff, because they work long hours to give customers excellent service."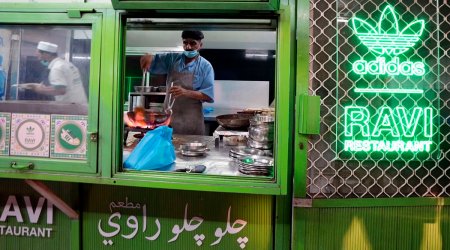 Popular Pakistani restaurant stands test of time in Dubai
July 04, 2022 4:50 pm
The restaurant opened its doors in the United Arab Emirates in 1978 in the Dubai neighborhood of Satwa, at a time when it was a sandy area full of big lorries and small construction shops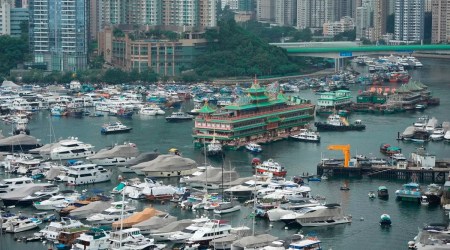 Hong Kong's iconic Jumbo Floating Restaurant capsizes at sea
June 21, 2022 11:49 am
The restaurant was towed away last Tuesday. The company said it planned to move it to a lower-cost site where maintenance could be carried out
Why Chai Pani has been voted the best restaurant in the US
June 14, 2022 10:18 pm
The Asheville eatery was named "America's most Outstanding Restaurant" at the James Beard Foundation Awards in Chicago on Monday, topping nominees such as Brennan's in New Orleans.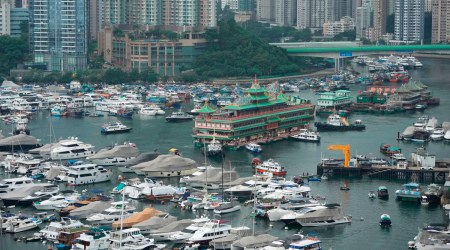 Victim of pandemic, Hong Kong floating restaurant towed away
June 14, 2022 4:30 pm
The massive floating restaurant designed like a Chinese imperial palace on Aberdeen Harbour was known for its Cantonese cuisine and seafood dishes. It received over 30 million guests since its establishment in 1976.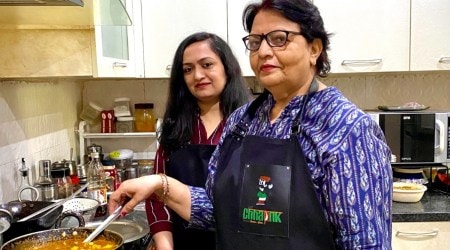 Saas, bahu and Bihari food: This Gurugram-based duo is bringing authentic homemade food to your doorstep
May 06, 2022 12:10 pm
"Bihari cuisine is rarely found in every restaurant. So many people from Bihar live all around the country and hardly get enough to eat," the entrepreneurs, who founded cloud kitchen 'The Chhaunk' during the pandemic, said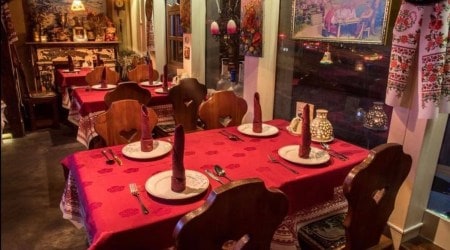 Ukrainian restaurant in Hong Kong says many clients want to help
March 06, 2022 9:34 pm
Wang says many in Hong Kong have asked how they can help Ukraine in the past week after Russia invaded. As the requests were too many to handle individually, the restaurant began posting online about how people could contribute