Restaurant stocks rip higher on signs of inflation peak (NASDAQ:WING)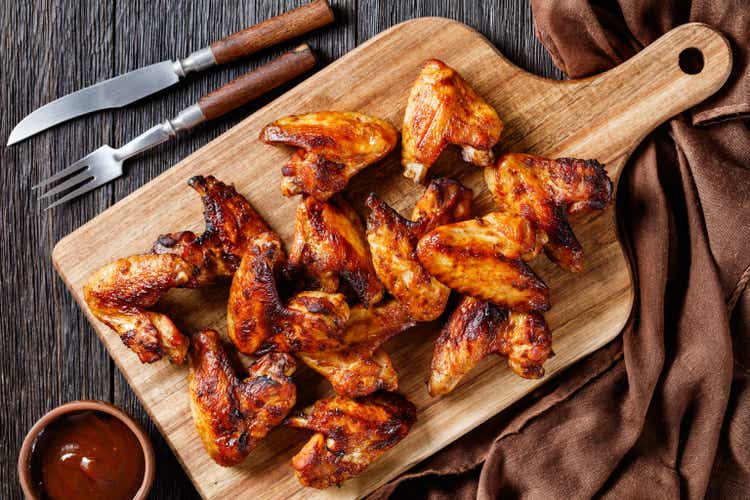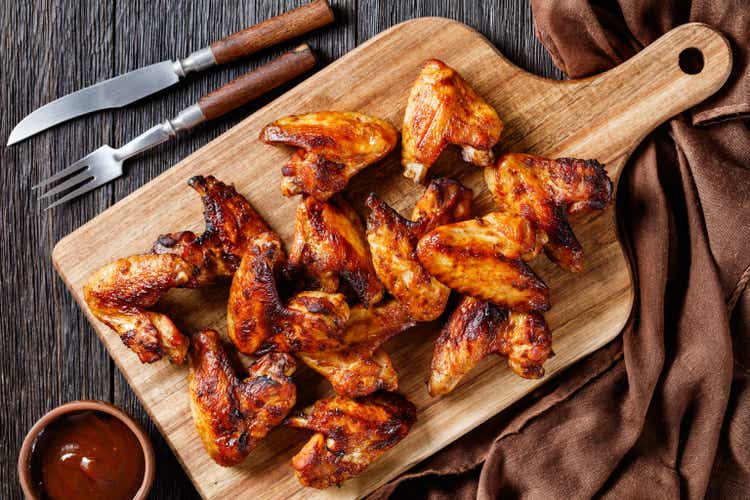 The restaurant sector was among the top performing sectors on Thursday after a strong report from Wingstop (NASDAQ:WING) offered indications that commodity prices may be coming down.
Inflation has been a key concern in the space for much of 2022, as price increases have aroused suspicion about demand destruction and trade-down from sit-down restaurants. Indeed, Chipotle Mexican Grill (CMG), McDonald's (MCD), BJ's Restaurants (BJRI), and more have all announced price increases to continue into the close of 2022.
"Our models assume little relief from food costs on the horizon given contracting and still ongoing geopolitical concerns/commodity volatility," RBC analyst Christopher Carril wrote in a recent note. "On labor, recent company commentary and BLS data suggest that staffing levels have recently improved, and while we think this could potentially result in easing Y/Y wage pressures in the 2H of the year, we are still hearing of pockets of labor pressures."
However, a report from Wingstop on Thursday morning that noted a stark 18.8% decrease in the cost of bone-in chicken wings served as an indication that commodity costs may be coming down. CEO Michael Skipworth called it a "meaningful deflation", a stark contrast to recent commentary from its peers. Additionally, the company offered optimistic commentary on labor costs, a concern that may also ebb as the economy grinds into a recession and the labor market loosens.
While Wingstop (WING) +21.06% led gains on the day as consumer discretionary stocks surged generally, numerous restaurant stocks took off alongside it. Major gainers included Shake Shack (SHAK) +7.66%, Dutch Bros. (BROS) +9.29%, Portillos (PTLO) +7.54%, Darden Restaurants (DRI) +3.98%, BJ's Restaurant (BJRI), Sweetgreen (SG) +5.1%, Papa John's (PZZA) +4.75%, Dine Brands (DIN) +3.22%, Denny's Corporation (DENN) +4.48%, Cracker Barrel (CBRL) +3.28%, Cheesecake Factory (CAKE) +5.04%, Brinker International (EAT) +8.51%, Jack in the Box (JACK) +5.74%, and Bloomin' Brands (BLMN) +5.63%.
Read more on longer term trends for restaurant stocks.