Restaurants in Costa Rica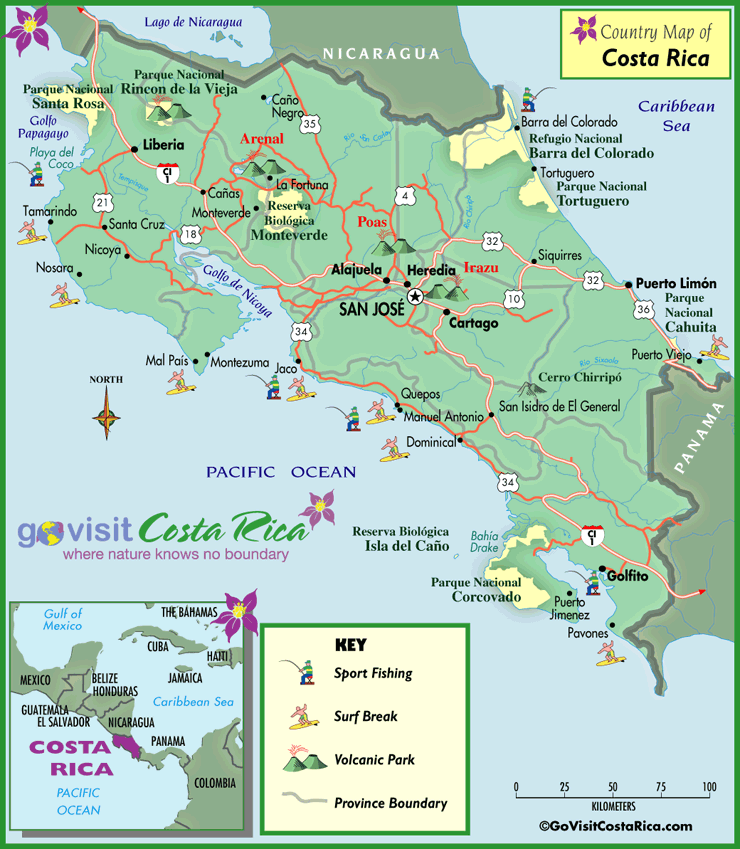 Costa Rica Restaurants
One of the best things about traveling to a different country is getting to experience the local and regional cuisine. Throughout Costa Rica's provinces, chefs are crafting innovative dishes that embrace the traditional plates eaten by locals with a creative spin. While there are some national dishes that you can find no matter where you are visiting, there are also localized trends in certain areas.
Types of Restaurants
Throughout Costa Rica there are a number of different places to grab a meal, and travelers who want to experience the local flair can head to one of the many small sodas, or a family-owned restaurant. These establishments serve up heaping portions at a low price, and travelers may feel as though they are getting served at a Tico family's home.
In Costa Rica, it's not necessary to sit down at a table to get some fantastic food. Street food or outdoor festivals are some of the best places to get typical dishes, and the cost is usually very reasonable. Pick from common items like Salvadoran pupusas, Jamaican jerk chicken or Argentinian empanadas, and wash it all down with a refreshing coconut juice, straight from the nut!
Popular plates
Gallo Pinto is probably the most popular dish in the country, and it is most simply just black beans and rice mixed together with red bell pepper, onion, cilantro and cooked with salsa Lizano. It is commonly served as a breakfast with eggs, fried plantains and tortillas. This can be found in restaurants and sodas, and can usually be ordered any time of the day.
Tamales are also easy to find here, and they are made with boiled plantain leaves, corn meal mix, rice, pork, beans and vegetables. These are best if they are freshly made at a farmers market or at a local soda.
Casado is another traditional meal, it usually consists of white rice, black beans, a portion of meat (fish, chicken, beef or pork), a small salad and a fried plantain. This delicious dish can be found in virtually any part of the country.
Choose Restaurants by Region
Click on the map to select a region.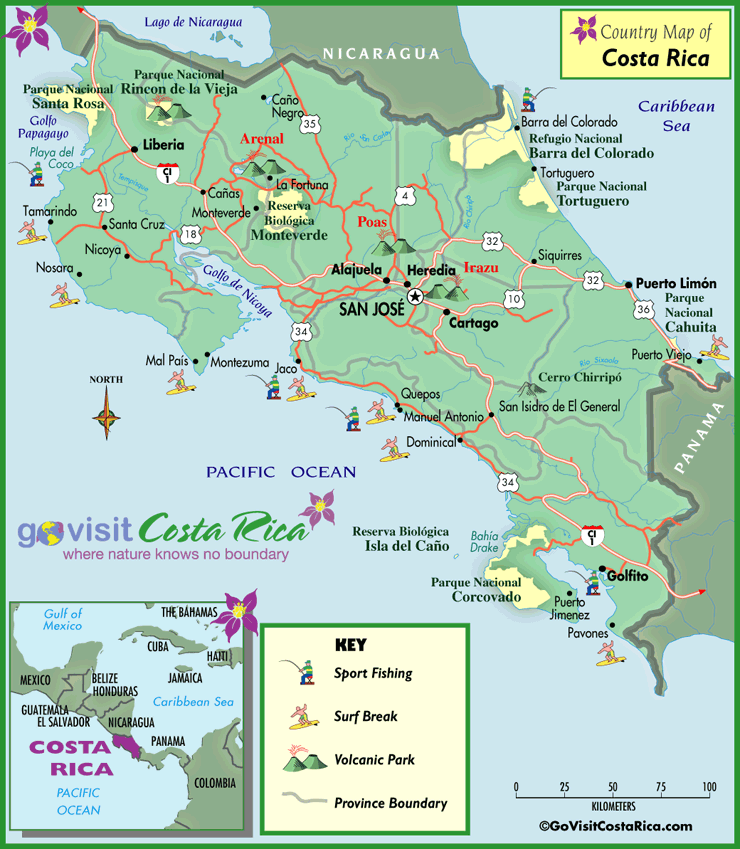 Click to enlarge map – Costa Rica Map
As the Costa Rican's version of rice pudding, arroz con leche is a sweet dessert. It consists of rice soaked in milk with sugar, cinnamon and other spices.
Regional Differences
A visit to the southern Cordillera de Talamanca will put you near a number of Italian eateries due to the high population of Italians in the area. However, travelers that stay along the Caribbean coast will likely find spicy foods like Jamaican jerk inspired by the Jamaican and Caribbean locals.
The Caribbean coast of the country is known for its distinct cuisine, which is seafood and fish heavy. Locals use coconut milk and cream to add a unique flavor to many dishes, including this region's style of gallo pinto. Instead of the traditional black beans and rice, locals here cook up red beans and rice in coconut milk so that it absorbs the sweet flavor. Fruits of the sea are also extremely popular here. Seafood lovers must try rondon, which includes fresh vegetables from the area, the catch of the day and coconut cream combined in a hearty stew.