RISE Credit Personal Loans 2022 Review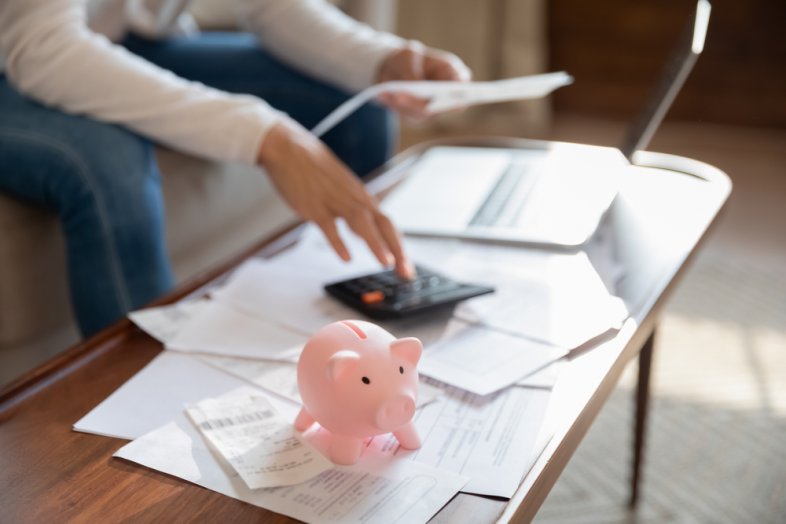 RISE Credit is an alternative lender that offers loans to people with less than perfect credit.
Its loans are notably more expensive than traditional personal loans, but cheaper than most payday loans, which carry high, almost predatory APRs.
RISE Credit offers loans ranging from $500 to $5,000, which gives you a lot of flexibility when it comes to meeting unexpected expenses.
If you're considering a loan from RISE Credit, this review will tell you everything that you need to know.
Borrowing Amounts
You want to be able to borrow exactly as much as you have to borrow to meet your need.
RISE Credit offers loans ranging from $500 to $5,000 which makes it suitable for most small needs.
When you want to apply for a personal loan, you usually have a specific need in mind.
Maybe you need help paying a car repair bill or you want to fund a project. Regardless of the reasoning, you know how much money you need to borrow.
When you're considering different lenders, look to the minimum and maximum loan amounts they offer.
Repayment Period
Once you've borrowed the money, you have to think about repayment.
A loan's term is how long it will take you to pay it back by making the minimum monthly payments.
Longer terms result in lower monthly payments but a higher overall cost for the loan. Shorter terms have higher monthly payments but cost less overall.
RISE Credit offers terms ranging from 6 to 26 months.
Interest Rates
Last, but not least, you should look at the interest rate. A loan's interest rate has a huge effect on its total cost and the monthly bill you have to pay.
RISE Credit charges very high interest rates when compared to traditional lenders, often ten times higher or more.
However, its loans may cost half or less when compared to a payday lender, making RISE Credit a middle ground between the two.
Application Requirements
To apply for RISE Credit, you must meet the following requirements.
You are at least 18 years old (19 in AL and NE)
You have a job or a regular source of income
You have an active and valid checking account (savings and prepaid accounts not accepted)
You have an email address to receive account information
RISE Credit currently offers loans in 31 states. The terms of the loan may vary from state to state.
Fees
RED : Flood Insurance | Maricopa County, AZ
When applying for any loan, you should take the time to examine the fees that you'll pay.
RISE Credit will outline any fees attached to your loan in the borrowing agreement (varies by state), so make sure to pay attention to the fine print. The cost of the fees is also included in the calculation of APR.
One nice perk of RISE Credit is that the company offers some flexibility with your payments, giving you some extra time past the due date to make your payment if you need it before assessing late payment fees.
Fund Disbursement
Another thing to consider when applying for a loan is how quickly you can get the money.
The last thing you want is to apply for a loan when you need money this week, only for the lender to take two weeks to make a lending decision.
RISE Credit says that it can approve loans on the same day you apply and can fund them as soon as the next business day, making the company a good choice for people who need cash quickly.
Build Credit with Your Loan
One of the drawbacks of working with an alternative lender like a payday lender is that most alternative lenders don't report your loan activity to credit bureaus.
That means that you can't build your credit, even if you pay all of your bills on time.
RISE Credit does report your loan activity to two of the three major credit bureaus, giving you the chance to increase your credit score if you handle the loan well.
Of course, if you miss your payments, you'll wind up hurting your score, making it even harder to get a traditional loan, so make sure you can handle the loan before applying.
Improving Your Chances of Getting Approved
If you want to apply for a traditional personal loan, there are some steps that you can take to help qualify.
Increase your credit score
When you apply for a traditional loan, one of the most important factors in the lender's decision is your credit score.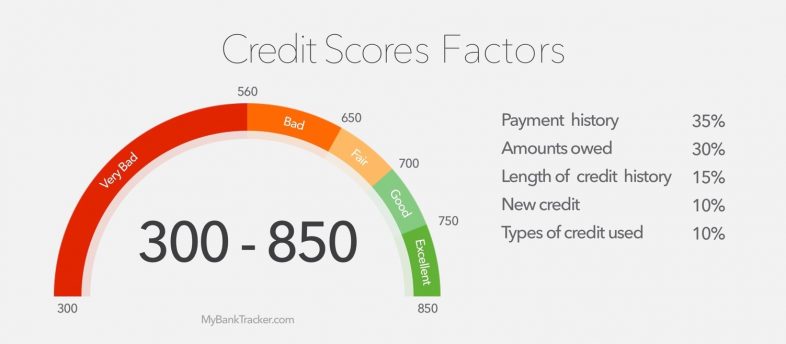 The most important part of your credit score is your payment history.
Every time you pay a credit card or loan bill by the due date, it helps you build a good payment history. Every late or missed payment hurts your score.
Unfortunately, missed and late payments have a much larger effect than timely ones, so it's important to make sure you always pay your bill before the due date.
Your debt, both in total and as compared to your credit limits, is also important in determining your credit score. Only borrow money when you need to and avoid maxing out your credit cards and it can help your score.
Reduce your debt-to-income ratio
Your debt-to-income (DTI) ratio does not affect your credit score, but it is another major factor in your ability to qualify for a loan.
The lower your debt-to-income ratio, the better it is for your chances of qualifying for a loan.
Your DTI ratio measures your income compared to the amount of debt that you have.
RED : SUKIYA
That means:
The less debt that you have or the more money that you make, the lower your DTI ratio will be.
The best way to reduce your DTI is to pay down your existing loan balances. On top of reducing the ratio, this can also give your credit score a boost, giving you an even better chance of qualifying for a loan. 
Increasing your income is the other option. If you choose to go this route, make sure that your income has a paper trail. If you get a job under the table, lenders won't consider that income when making a lending decision.
How Does It Compare?
RISE Credit is a poor choice when compared to traditional lenders. Its loans are far more restrictive and charge incredibly high interest rates compared to traditional personal loans.
However, when compared to a payday lender, RISE Credit is a much better option.
The loans are less expensive and allow you to build your credit, which means you could eventually qualify for loans from traditional lenders
There are also other lenders that serve as a middle ground between traditional and payday lenders. If you're considering a loan from RISE Credit, they're also worth considering.
Opploans
Opploans, like RISE Credit, offers loans at very high APRs targeted at people with poor or no credit history.
Also, like RISE, Opploans reports your loan activity to the credit bureaus, helping you build credit.
Opportun
Opportun is another lender that offers high-rate loans, but the thing that sets it apart is its borrowing limit.
With Opportun, you can borrow as much as $8,000, which is one of the highest limits among non-traditional lenders.
Possible Finance
Possible Finance is a slightly different take on high-cost personal loans. You have to link your bank account to the Possible Finance app as part of the application process.
The upside is that Possible Finance can process and approve applications in as little as one minute in some cases.
However, Possible's loans are very limited. You can only borrow up to $500 at a time.
The Final Verdict
RISE Credit isn't a great choice of lender for someone who has passable credit. These loans are not designed for these borrowers.
There are many other options available from traditional lenders that will let you borrow money at a lower cost.
If you have no credit or bad credit, RISE can give you a way to get an emergency loan at a much lower cost than a payday lender.
The fact that you can use the loan to build your credit is an additional perk.
If you have to borrow money and can't qualify for a typical loan, consider RISE Credit to be a last resort.
Source: https://bloghong.com
Category: en