Sandra Bullock is a Staple of Austin, Just like Walton's Fancy and Staple, Her Restaurant | Jason Weiland | NewsBreak Original
Sandra Bullock
Angela George, CC BY-SA 3.0, via Wikimedia Commons
From Speed with Keanu Reeves to the amazing film Gravity, we all know Sandra Bullock for her class, unbelievable energy, and sense of humor. She also adds a wee bit of southern charm to each role she plays. But Sandra Bullock didn't start living in Austin full-time until 2010, so why is she so full of southern sensibility?
We like to think Austin, Texas was inside of her all along.
She also spent quite a bit of time here in Austin before 2010 as she opened Bess Bistro in 2006 and then Walton's Fancy and Staple, a hybrid bakery, deli, and flower shop in 2009.
The eclectic building where Walton's is housed is described on statesman.com like this:
"The pre-1900s building has been renovated from the plumbing up, keeping the architecture, wood and brickwork intact, when possible, down to the faded ads for gum and coffee painted on an inside wall. The renovation follows a template established at other high-profile, Bullock-owned Austin properties, including the 1918 Stratford Arms building across West Sixth Street from Walton's that houses Bullock's restaurant, Bess Bistro, and the century-old building at 400 Nueces St. that plays host to Mellow Johnny's, the bicycle shop in which Lance Armstrong is a partner."
According to the Walton's about page, the food they offer is classy and expansive:
"Open for breakfast, lunch, and early evening, Walton's features an expansive menu, from breakfast offerings like farm-fresh eggs and scratch biscuits and gravy to gourmet sandwiches with all-natural meat roasted in-house daily, bountiful salads, and daily rotating Blue Plate Specials. Artisan cheese plates and select beers and wines make for perfect early evening pairings.
Walton's pride 'n' joy comes in the form of scrumptious desserts painstakingly created each day by Walton's skilled pastry chefs. Highlights include Golden Eggs, nutmeg-infused yellow cake dipped in melted butter and delicately coated in cinnamon sugar; Parisian Macaroons; and Flourless Chocolate Hearts, indulgent dark-chocolate brownies."
According to a write-up in the blog, VisitAustin:
"Walton's history is almost as interesting as its menu – the current restaurant now carries the torch for the original Walton's Florist and Nursery, established in Westlake Hills in 1969. It is housed in a magnificent historic building on West Sixth Street and still maintains a gift and floral shop inside the restaurant. This charming deli is an Instagrammer's paradise; every corner is photo-ready, from the divine bakery to the living terrariums which brighten up the rustic brick walls. It isn't difficult to imagine sipping your espresso in this unique café-meets-garden setting."
And, as if Sandra Bullock couldn't be any more real and likable she gave her 2013 Vogue interview with Jason Gay at Walton's Fancy and Staple. From Vogue:
"High-ceilinged and airy, with elegant floral arrangements sold in the back, Walton's looks like the kind of establishment Jimmy Stewart might have taken someone on a first date. Bullock is deep in its details here, and also at Bess, the law office turned bistro she opened three years prior down the street. She jokes that her staff rolls its eyes at her suggestions, since the boss has expensive taste. Whatever. It makes her happy. "The acting thing is so beyond my control," she says. "Acting isn't mine. You're like a tiny piece in this big, corporate mechanism that needs chemistry and divine intervention." She looks at the tables behind us, full of families meandering on a long summer Sunday. "This is mine."
Just because she is easy-going and famous does not mean that Mrs. Bullock's life is all about sunshine and daffodils. She has had her share of personal issues, but always injects a great amount of effort and love into her Austin businesses.
Even though she planned to sell one of her Austin homes, she still has others and she commutes between Texas and California to be close to her son and her production company Fortis Films in LA.
She still has ties to Austin and to Walton's Fancy and Staple so it's safe to say that Sandra Bullock will be a figure in the Austin area for a long time to come.
Follow me to see more articles like this.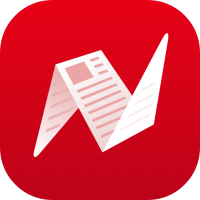 …
This is original content from NewsBreak's Creator Program. Join today to publish and share your own content.