Server Resume Sample and Template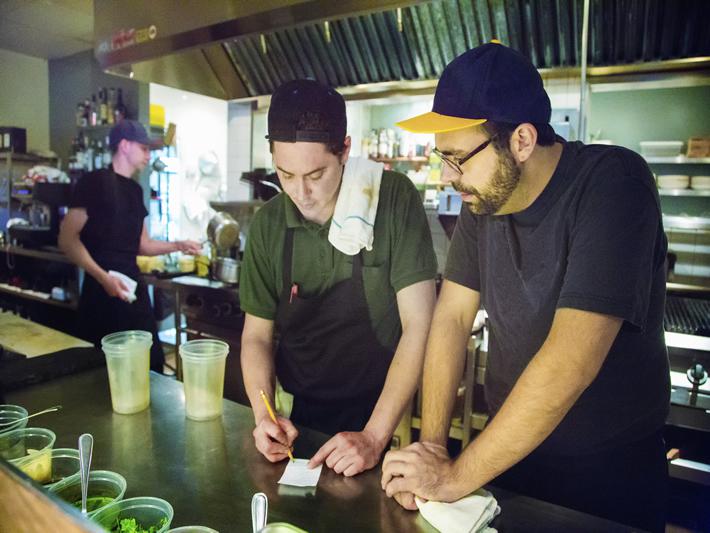 Server Resume Sample and Template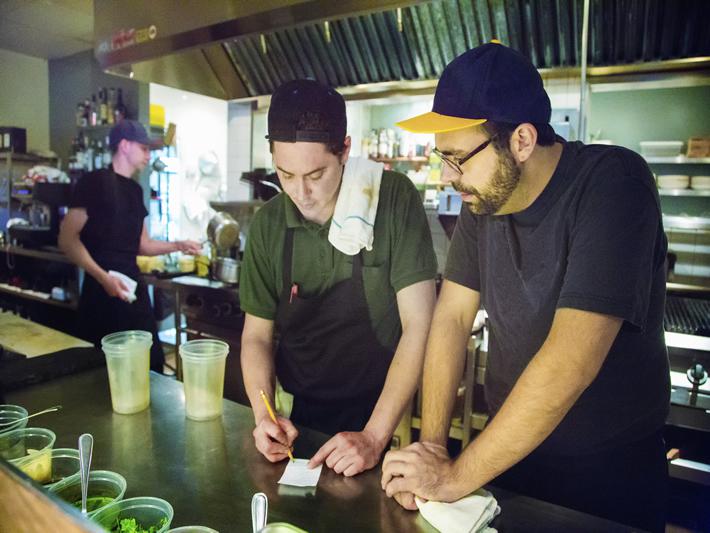 Restaurant servers, also called waiters or waitresses, are crucial team members in the restaurant and food service industry. Your server resume should talk about all the responsibilities on your plate (no pun intended), such as greeting customers, assisting with seating requests and arrangements as needed, taking orders, carrying trays of food and drinks to tables, accommodating requests for dietary restrictions by acting as a liaison between customers and kitchen staff, and cleaning up after guests leave.
Food servers should be pleasant, cordial, and welcoming to each guest who visits the restaurant. Some of the main goals of a server should be to ensure complete customer satisfaction so that these guests will want to come back, thus increasing rates of retention for the restaurant. Working in the food service industry isn't always easy, since servers may work with frustrated or impatient customers. However, with the right attitude, this job can be a fun way to interact with people during each day at work.
Common Mistakes for Server Resumes
When working on a resume, be sure to avoid clerical errors that can cause a potential employer to weed yours out very quickly. Typos and errors in dates or other information can result in an immediate rejection, so proofread the resume thoroughly and ask others to read through it as well.
While some traits might seem ideal for a server job, such as punctuality and dependability, a future employer might take these for granted as obvious traits that any employee should have. Instead, focus on highlighting skills and experience that will set you apart as a server. If you haven't worked in food service before, look for opportunities to volunteer at parties or other functions where you gain the experience that will be valuable on a resume. Include specifics about experience you have had, such as upselling chef's specials and developing relationships with customers who continue to come back and request to sit at your assigned tables.
Server Resume Sample
Work Experience
Jan '14 – Present
Calgary, AB
Trains all new floor staff and servers on customer service requirements, proper food handling guidelines, restaurant protocols, and safety procedures
Responds to customer concerns and inquieries to provide complete resolution
Provides individual training to servers to correct concerns
Head Server | Charcut Roast House
Apr '12 – Dec '13
Calgary, AB
Memorized menu entrees and daily specials to provide guidance to customers with questions about meal choices
Accurately recorded orders and worked with kitchen staff to serve drinks and food that exceeds expectations
Took on closing duties and restocking in preparation for next day
Server | Libertine Public House
Mar '10 – Feb '12
Calgary, AB
Trained with bar staff to learn more about making and serving beverages
Handled customer complaints to maintain customer satisfaction
Assisted in training of new staff members regarding restaurant protocols, safe and proper food handling procedures, and service expectations
Server | Bookers BBQ Grill & Crab Shack
Education
Sep '08 – May '12
Calgary, AB
Bishop Caroll High School
High School Diploma
Additional Skills & Interest
Trained in food, liquor, and wine service
Current Food Handlers Permit
Excellent Customer Service and interpersonal skills
Proficient with computers, learns new software systems with ease
Experience with staff training
Proficient with computers, learns new software systems with ease
Experience with staff training
Proficient at Microsoft Excel and PowerPoint
Thorough understanding of food safety and handling requirements
Extensive experience in customer service
Server Positions to Consider
Are you ready to apply for a server job? Check out the following links and apply on Monster now.
Order Up a New Job
Now that you know what a winning resume for a restaurant server looks like, it's time to add your experience and skills to make it your own. The experts at Monster's Resume Writing Service are certified to do exactly that. They'll customize your resume to make sure your relevant skills and accomplishments align with the job description, plus they'll use the relevant keywords to help you get past screening software.