Suffolk County Golf Courses – Clubs Outings Golfing – Hamptons Long Island New York
 

Home
 
Long Island Events
 
 

Long Island
Jobs
 
Long Island Fire Departments
 
 

Long
Island Libraries
 
 

Long Island
Museums
 
Long Island Non-Profits
 
Long Island Parks
 
 

Long Island
Pets
 
Long Island Police Departments
 
 

Long
Island Real Estate
 
 

Long Island
Summer Camps
 
Send A Message
 
Online Marketing
Advertise With Us
 


KINGA
Edina Kinga Agoston
Portrait Artist / Graphic Designer / Fitness Dancer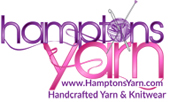 Hamptons Yarn
Handcrafted Yarn and Knitwear


Muttikam
Crochet and Knitting Classes
Amanda Schaefer
Crochetier / Knitter / Fiber Artist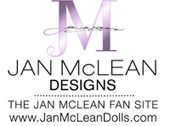 Jan McLean Dolls
Artist Originals and Limited Edition Artist Dolls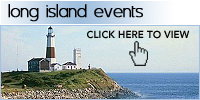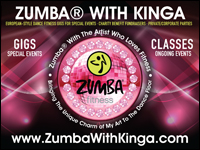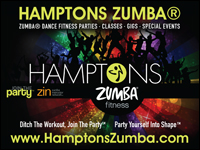 Long Island golf courses in
Nassau County,
Long Island New York. The Nassau County Department of
Parks, Recreation and Museums provides a total of seven
golf courses to accommodate players with a range of
skills. In addition, there are three driving ranges, and
for children and families two mini-golf courses, in
Eisenhower Park in East Meadow and Cantiague Park in
Hicksville. At Eisenhower Park, three of Long Island's
finest golf courses are open to the public, including
the famed "Red" course.
Golf
Courses in Suffolk
County, Long Island, New York
Atlantic Golf
Club
Scuttle Hole Road
P.O. Box 1890
Bridgehampton, NY 11932
t 631-537-1818
Babylon
Village Golf Course
75 Cedar Street
Babylon, NY 11702
t 631- 669-2340
Bellport
Country Club 
South Country Road 
Bellport, NY 11713 
t 631-286-7206
Bergen Point
Golf Club 
69 Bergen Avenue
West Babylon, NY 11713 
t 631-661-8282
Big Apple
Golf Soc., Inc.
550 Smithtown Byp # 201
Smithtown, NY 11787
t 631- 979-3560
Blue Ridge
Golf Club 
899 Golf Lane 
Medford, NY 11763 
t 631-698-8394
Brentwood
Country Club 
100 Pennsylvania Avenue
Brentwood, NY 11717 
t 631-436-6060
Bretton Woods
Country Club 
1027 Clubhouse Court 
Coram, NY 11727
t 631-698-4861
Bridgehampton
Club 
Ocean Avenue P.O. Box 807 
Bridgehampton, NY 11932 
t 631-537-9875
Calverton
Links 
149 Edwards Avenue
Calverton, NY 11933 
t 631-499-5200
Cedar Beach
Golf Course
Cedar Beach & Ocean Parkway
Babylon, NY 11702
Phone: 631-321-4562
Cedars Golf
Club 
Cases Lane 
Cutchogue, NY 11935 
t 631-734-6363
Centennial
Golf Consultants
59 Spence Avenue
Holtsville, NY 11742
t 631-472-3499
Cherry Creek
Golf Course
900 Reeves Avenue
Riverhead, NY 11901
t 631-369-6500
Cherry Creek
Golf Link Maintenance
60 Sound Avenue
Riverhead, NY 11901
t 631-369-6589
Cold Spring
Country Club 
East Gate Drive P.O. Box 246 
Cold Spring Harbor, NY 11724 
Phone: 631-367-3513
Crab Meadow
Golf Club 
220 Waterside Avenue
Northport, NY 11768
t 631-757-8800
Dix Hills
Country Club 
527 Half Hollow Road 
Huntington Station, NY 11746 
t 631-271-4788
Dix Hills
Park Golf Course 
Vanderbilt Parkway 
Dix Hills, NY 11746 
t 631-499-8005
Fox Hill Golf
& Country Club 
100 Fox Hill Drive 
Baiting Hollow, NY 11933 
t 631-727-6363
Gardiner's
Bay Country Club 
12 Dinah Rock Road P.O. Box 3014 
Shelter Island, NY 11965 
t 631-749-1033

Golf
at The Links at Shirley
333 William Floyd Parkway
Shirley, NY 11967
t 631-395-7272
Gull Haven
Golf Club 
Gull Haven Drive 
Central Islip, NY 11722 
t 631-436-6059
Hamlet Golf
& Country Club 
One Clubhouse Drive 
Commack, NY 11725 
t 631-499-5200
Hamlet Wind
Watch Country Club 
1715 Vanderbilt Motor Parkway 
Hauppauge, NY 11788 
t 631-232-9850
Hampton Hills
Country Club 
P.O. Box 1087 
West Hampton Beach, NY 11978 
t 631-727-6862
Hauppauge
Country Club 
Veterans Memorial Highway, P.O. Box 5237 
Hauppauge, NY 11788 
t 631-724-7500
Heatherwood
Golf Club 
Nesconset Highway Route 347 
Centereach, NY 11720 
t 631-473-9000
Holbrook
Country Club 
700 Patchogue-Holbrook Road
Holbrook, NY 11741 
t 631-467-3417
Hollow Hills
Country Club 
49 Ryder Avenue
Dix Hills, NY 11746 
Phone: 631-242-0010
Huntington
Country Club 
Route 25A P.O. Box 1900
Huntington, NY 11743 
t 631-427-0876
Huntington
Crescent Club 
Washington Drive, PO Box 1800 
Huntington, NY 11743 
t 631-549-7948
Indian Hills
Country Club 
21 Breeze Hill Road 
Northport, NY 11768 
t 631-757-7718
Indian Island
Country Club 
105 County Road
Riverhead, NY 11901 
t 631-727-7776
Island Hills
Golf Club 
Lakeland Avenue
Sayville, NY 11782 
t 631-218-2166
Islands End
Golf and Country Club 
Route 25A P.O. Box 2066
Greenport, NY 11944 
t 631-477-0777
Long Island
National Golf Club 
1793 Northville Turnpike 
Riverhead, NY 11901 
t 631-727-4653
Maidstone
Golf Club 
Old Beach Lane 
East Hampton, NY 11937 
t 631-324-5530
Michael
Hebron Golf Course
495 Landing Avenue
Smithtown, NY
t 631-979-6534
Middle Island
Country Club 
Yaphank Road P.O. Box 205 
Middle Island, NY 11953 
t 631-924-5100

Mill Pond Golf Course 
300 Mill Road 
Medford NY 11763 
t 631-732-8249
Montauk Downs
State Park  Pub
50 South Fairview Avenue P.O. Box 735 
Montauk, NY 11954 
t 631-668-1100
National Golf
Links of America 
PO Box 1366 
Southampton, NY 11968 
t 631-283-0559

Nissequogue Golf Course 
Moriches Road 
St. James, NY 11780 
t 631-584-2453
North Fork
Country Club 
Main Road P.O. Box 725 
Cutchogue, NY 11935 
t 631-734-7758

Northport Vets Hospital Golf Course 
Veterans Hospital 
Northport NY 11768 
t 631-261-8000

Northport V.A. Golf Club
Middleville Road
Northport, NY 11768
t 631-261-7210
Noyac Golf
Club 
Wildwood Road
Sag Harbor, NY 11963 
t 631-725-1889
Outings
Unlimited
92 West Main Street
Smithtown, NY
t 631-979-1966
Pine Hills
Country Club 
162 Wading River Road
Manorville, NY 11949 
t 631-878-4343
Ponds Golf
Course
100 New Moriches Road
Lake Grove, NY 11755
Phone: 631-737-4649
Port Jefferson
Country Club 
44 Fairway Road
Port Jefferson, NY 11777 
Phone: 631-476-1788

Poxabogue Golf Club 
556 Montauk Highway 
Bridgehampton, NY 11932 
t 631-537-0025

Professional Golf Management
26 Hamlet Drive
Hauppauge, NY
t 631-435-3096
Quogue Field
Club 
Club Lane 
Quogue, NY 11959 
t 631-653-9885
Robert Moses
State Park
P.O. Box 247 
Babylon, NY 11702 
Phone: 631-669-0470
Rock Hill Golf
and Country Club 
105 Clancy Road
Manorville, NY 11949 
t 631-878-2250
Rolling Oaks
Country Club 
181 Route 25A 
Rocky Point, NY 11778 
t 631-744-3200
Sag Harbor
Golf Club 
Barcelona Neck P.O. Box 463
Sag Harbor, NY 11963 
t 631-725-2503
Sandy Pond
Golf Course 
Roanoke Avenue
Riverhead, NY 11901 
t 631-727-0909
Seaside
Country Club
Bergen Avenue
West Babylon, NY11704
t 631-661-8282
Shelter Island
Country Club 
26 Sunnyside Avenue P.O. Box 852 
Shelter Island Heights, NY 11965 
t 631-749-0416
Shinnecock
Hills Golf Club 
P.O. Box 1403 
Southampton, NY 11969 
t 631-283-3525
Smithtown
Landing Golf Club 
495 Landing Avenue
Smithtown, NY 11787 
t 631-979-6534
South Fork
Country Club 
Abrams Landing Road P.O. Box 38 
Amagansett, NY 11930 
t 631-267-6827
Southampton
Golf Club 
1005 Co. Road 39 
Southampton, NY 11968 
t 631-283-0623
Southward Ho
Country Club 
Montauk Highway P.O. Box 158
Bay Shore, NY 11706 
t 631-665-1710
Spring Lake
Golf Club 
30 East Bartlett Road 
Middle Island, NY 11953 
t 631-924-5115
St. George's
Golf and Country Club 
134 Lower Sheep Pasture Road
Setauket, NY 11733 
t 631-751-0585
Stonebridge
Country Club
Veterans Highway North
Hauppauge, NY
Phone: 631-724-7500
Suffolk County
Golf Course
Riverside Drive
Riverhead, NY
t 631-727-7776
Sunken Meadow
Golf Course
Sunken Meadow State Parkway
Kings Park, NY 11754
t 631-269-3838
Sunken Meadow
State Park 
P.O Box. 716 
Kings Park, NY 11754 
t 631-544-0036
Swan Lake Golf
Club 
373 River Road
Manorville, NY 11949 
t 631-369-1818
Tall Tree Golf
Course
181 Route 25A
Rocky Point, NY 11778
t 631-744-3200
Tam O'Shanter
Golf Club 
Fruitledge Road
Brookville, NY 11545 
t 631-626-1580
Timber Point
Country Club 
Great River Road P.O. Box 622 
Great River, NY 11739 
t 631-581-2401
West Sayville
Golf Course 
Montauk Highway 
West Sayville, NY 11796 
t 631-567-1704
Westhampton
Country Club 
35 Potunk Lane 
Westhampton Beach, NY 11978 
t 631-288-1110
William Leposa
Golf Pro
700 Patchogue Holbrook Road
Holbrook, NY 11741
t 631-585-4235
Bergen
Point Golf Course
69 Bergen Ave
West Babylon, NY 11704
631-661-8282
# Holes: 18
Bethpage
State Park Golf Course
99 Quaker Meeting House Road
Farmingdale, NY 11735
516-249-0701
# Holes: 90
Brentwood
Country Club
100 Pennsylvania Avenue
Brentwood, NY 11717
631-436-6060
# Holes: 18
Calverton
Links
149 Edwards Avenue
Calverton, NY 11933
631-369-5200
# Holes: 18
Cedars
Golf Club
Cases Lane Ext
Cutchogue, NY 11935
631-734-6363
# Holes: 9
Cherry
Creek Golf Links
900 Reeves Avenue
Riverhead, NY 11901
800-883-5674
# Holes: 18
Crab
Meadow Golf Course
220 Waterside Road
Northport, NY 11768
631-757-8800
# Holes: 18
Dix Hills
Country Club
527 Half Hollow Road
Dix Hills, NY 11746
631-271-4788
# Holes: 9
Dix Hills
Park Golf Course
575 Vanderbilt Parkway
Dix Hills, NY 11746
631-499-8005
# Holes: 9
Great
Rock Golf Club
141 Fairway Drive
Wading River, NY 11792
631-929-1200
# Holes: 18
Gull
Haven Golf Club
1 Gullhaven Drive
Central Islip, NY 11722
631-436-6059
# Holes: 9
Hamlet
Wind Watch Golf Course
1715 Motor Parkway
Hauppauge, NY 11788
631-232-9850
# Holes: 18
Heartland
Golf Park
1200 Long Island Avenue
Edgewood, NY 11717
631-667-7400
# Holes: 9

Heatherwood Golf Club
303 Arrowhead Lane
Centereach, NY 11720
631-473-9000
# Holes: 18
Holbrook
Country Club Golf Course
700 Patchogue Holbrook Road
Holbrook, NY 11741
631-467-3417
# Holes: 18
Indian
Island Golf Course
661 Riverside Drive
Riverhead, NY 11901
631-727-7776
# Holes: 18
Islands
End Golf and Country Club
Route 25
Greenport, NY 11944
631-477-0777
# Holes: 18
Long
Island National Golf Club
1793 Northville Turnpike
Riverhead, NY 11901
631-727-4653
# Holes: 18
Middle
Island Country Club
275 Yaphank Middle Island Road
Middle Island, NY 11953
631-924-3000
# Holes: 0
Mill Pond
Golf Course
300 Mill Road
Medford, NY 11763
631-732-8249
# Holes: 18
Montauk
Downs State Park Golf Course
50 S Fairview Avenue
Montauk, NY 11954
631-668-1100
# Holes: 18
Northport
Golf Course at the VA
79 Middleville Road
Northport, NY 11768
631-261-8000
# Holes: 9
Pine
Hills Country Club
2 Country Club Drive
Manorville, NY 11949
631-878-4343
# Holes: 18
Pine
Ridge Golf Club
2 Golf Course Drive
Coram, NY 11727
631-331-7930
# Holes: 18
Poxabogue
Golf Center
3556 Montauk Highway
Bridgehampton, NY 11993
631-537-0025
# Holes: 9
Robert
Moses State Park Golf Course
Robert Moses Causeway
Babylon, NY 11702
631-669-0449
# Holes: 18
Rock Hill
Golf and Country Club
105 Clancy Road
Manorville, NY 11949
631-878-2250
# Holes: 18
Rolling
Oaks Country Club
181 Route 25a
Rocky Point, NY 11778
631-744-3200
# Holes: 18
Sag
Harbor Golf Club
683 Barcelona Point Road
Sag Harbor, NY 11963
631-725-2503
# Holes: 9
Sandy
Pond Golf Course
1495 Roanoke Avenue
Riverhead, NY 11901
631-727-0909
# Holes: 9
Shelter
Island Country Club
26 Sunnyside Avenue
Shelter Island Heights, NY 11965
631-749-0416
# Holes: 9
Spring
Lake Golf Club
30 E Bartlett Road
Middle Island, NY 11953
631-924-5115
# Holes: 27

Stonebridge Golf Links and Country Club
2000 Raynors Way
Smithtown, NY 11787
631-724-7500
# Holes: 18
Sumpwams
Creek Golf Course
75 Cedar Street
Babylon, NY 11702
631-669-2340
# Holes: 9
Sunken
Meadow State Park Golf Course
Sunken Meadow Parkway
Kings Park, NY 11768
631-269-5351
# Holes: 27
Swan Lake
Golf Club
388 River Road
Manorville, NY 11949
631-369-1818
# Holes: 18
Tall
Grass Golf Course
24 Cooper Street
Shoreham, NY 11786
631-209-9359
# Holes: 18
The Woods
At Cherry Creek
967 Reeves Avenue
Riverhead, NY 11901
631-506-0777
# Holes: 18
Timber
Point Golf Course
Great River Road
Great River, NY 11739
631-581-2401
# Holes: 27
West
Sayville Golf Course
Montauk Highway
West Sayville, NY 11782
631-567-1704
# Holes: 18
Willow
Creek Golf and Country Club
1 Clubhouse Drive
Mount Sinai, NY 11766
# Holes: 18