Sunmi's Label, Abyss Company, Taking Legal Action Towards Highly Inappropriate Commenters!
Sunmi's Label, Abyss Company, Taking Legal Action Towards Highly Inappropriate Commenters!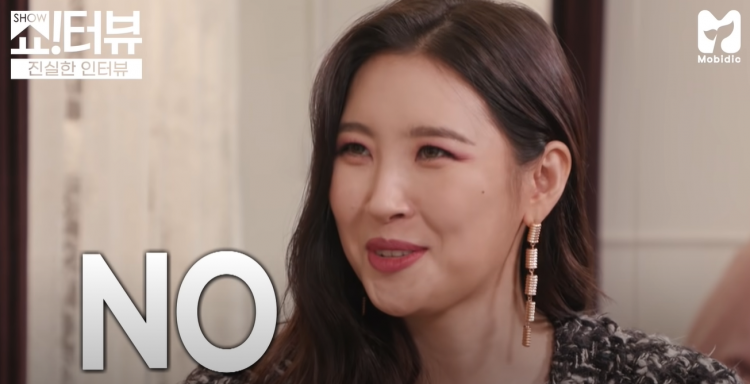 On October 11, Sunmi posted on her personal Twitter account tweets to personally talk about the death threats and other malicious comments she has received, being the 'K-pop master' of Mnet's "Girls Planet 999."
Responding to the plethora of malicious comments, Sunmi wrote:
"What did I do that was so wrong? 
Advertisement
What should I do?
What about me made you hate seeing me so much and made you want to kill me? Was it my judging standards that I mentioned in Episode 1? Up until now, I've been monitoring [the show] and making efforts to talk [on the program] in a way that more people would be able to relate to and understand. I also genuinely spent every moment sincerely thinking about what more I 
could do for our [contestants].
RED : Crypto Loans | Borrow and Lend Cryptos Instantly | Binance
Just cheer harder for our [contestants], please."
Not long after, on the 13th of October, Sunmi's label, Abyss Company, dropped an official statement that showed their plans regarding taking legal action towards the malicious commenters. 
Abyss Company's statement is as follows:
"Hello. This is Abyss Company.
First, we want to thank the fans supporting our agency artist Sunmi.
Following the statement we released in August 2019, we took strict legal action against malicious comments, attacks on character, insults, and all other malicious writings, and the individuals at that time received fine summary indictments.
However, despite that, we've recently discovered numerous malicious comments accompanied with insults. Hiding behind the mask of anonymity on the internet and slandering and cursing at artists is a definite crime.
To protect the rights and interests of our agency artist, our priority is to take strong legal action that results in paying the price without any mercy, against malicious acts that infringe upon our artist's character.
In the future, we plan to continue with strong follow-up measures based on the evidence gathered from self-monitoring and fans' reports. As fans' reports are a big help, please send evidence involving insults and reckless malicious comments to the email address below.
RED : Background Of Samsung Electronics Company Marketing Essay – Subjecto.com
We ask for fans' active cooperation."
Advertisement
Advertisement
Like us
and
Follow us
and
© 2022 Korea Portal, All rights reserved. Do not reproduce without permission.
Source: https://bloghong.com
Category: en