The 20 Biggest Companies in the World
As proven by this list of the 20 biggest companies in the world, which have graced the Fortune 500 list for many years, even record downturns such as the COVID-19 pandemic barely scratch the surface of these powerful behemoths.
This Post: The 20 Biggest Companies in the World
The largest companies offer other benefits for jobhunters as well. The breadth of these businesses means opportunities in a wide variety of fields and at varying experience levels. The number of departments and positions provides room for advancement, and the international scope means you can reap the benefits of working abroad.
So, let's take a look at the top 20 biggest companies across the globe.
20. Industrial & Commercial Bank of China
2021 revenues: $182.8 billion
Asia houses several of the largest and best banks to work for in the world. Founded in 1984 and headquartered in Beijing, the Industrial & Commercial Bank of China (ICBC) employs over 430,000 workers and has 884 worldwide locations in 39 separate countries and territories. With 2021 profits over $45 billion and assets topping 5 trillion, the ICBC ranks yet again as the largest lender in the world. According to their own financial interim report (PDF), the state-owned bank serves more than 9.2 million corporate clients and 590 million personal customers around the world.
19. Royal Dutch Shell
2021 revenues: $183.2 billion
For over a century, Royal Dutch Shell has been a major player in all aspects of the oil and gas industry. This international entity has 87,000 employees and operates in 100 countries, with Shell USA being one of its largest revenue-generators. Despite profit losses across the sector, Shell's forward-thinking strategies, which include a pledge for net zero emissions by 2050, a 2022 streamlined name change (Shell plc) and a move from The Netherlands to the more tax-friendly England, should keep the company prosperous.
SEE ALSO
Highest-Paying Engineering Jobs
18. BP
2021 revenues: $183.5 billion
It's a testament to the size and profitability of London's oil and gas behemoth that a 600% loss in profits still didn't stop the company from ranking in the top 20. BP operates over 1200 filling stations in the UK, and over 6000 in the US. Its 68,000 employees work across refining, service, technology and other divisions in 70 countries worldwide. Female jobseekers should note that BP leads Big Oil firms in hiring women, including executive positions.
17. AmerisourceBergen
2021 revenues: $189.9 billion
The Bergen Drug Company was the first business in America to use computers for accounting and inventory practices back in 1959. Throughout its history of mergers and acquisitions, AmerisourceBergen has remained at the forefront of innovation and technology in wholesale drug distribution, logistics, and patient services. The company provides a wealth of opportunity for a range of pharmaceutical jobs, with 42,000 employees in over 50 countries.
16. Ping An Insurance
2021 revenues: $191.5 billion
Experts expect China to rule the world's economy in the not-so-distant future, and companies like Ping An are the reason why. The Shenzhen-based health, home and life insurance company serves hundreds of millions of customers. They're also a technology leader, with 600 million digital users and a division of Smart City products that utilizes personal and public technology for advanced city-wide data analytics. Ping An's 362,000 employees work in a variety of roles including financial, legal, administration and translation.
SEE ALSO
Jobs for the Future
15. Samsung Electronics
2021 revenues: $200.7 billion
If you're looking for jobs that resist obsolescence and that offer great benefits, tech companies are some of the best places to work for. The nearly 268,000 employees at Samsung have the added security of working for a company that was named the most innovative tech company in the world in a Capital on Tap report in 2021. With a huge share of the smartphone and 5G network market, Samsung also posted a 26.4% increase in yearly profits thanks to its display and memory chip technology.
14. Saudi Aramco
2021 revenues: $229.8 billion
A relative newbie on the Fortune 500 list, this Saudi Arabian mining and oil production company has weathered the pandemic storm and continues to find ways to stay profitable. Saudi Aramco incorporates sophisticated technology to help with environmental, government compliance, efficiency and financial processes throughout the company. Run with a workforce of nearly 80,000, those in search of high-level tech jobs will find ample opportunities here.
13. China State Construction Engineering Company
RED : Định luật vạn vật hấp dẫn là gì? Bài tập áp dụng lý thuyết định luật
2021 revenues: $234.4 billion
China is widely known for pouring large sums of money into infrastructure. The state-backed China State Construction Engineering Company (CSCEC) has scored many lucrative contracts. The international company takes on the design, engineering and construction of everything from roads and bridges to skyscrapers, monorail systems, automobile factories and emergency COVID-19 hospitals. CSCEC hires its 356,000-plus employees from all over the globe and offers four different 'promotion channels' in management, professional, consultant and operation divisions.
SEE ALSO
Highest Paying Construction Jobs in the World
12. McKesson
2021 revenues: $238.2 billion
This pharmaceutical and medical supplies distributor is the largest of its kind in the US. The scope of its operation makes it ideal for government contracts, which includes pharmacy and mail-order supplies for Veteran's Affairs hospitals and distributing COVID-19 vaccines nationwide. McKesson has additional operations in the UK and Canada, and its 67,500 roles are based in the medical, technology, marketing, sales and project management fields.
11. Berkshire Hathaway
2021 revenues: $245.5 billion
Berkshire Hathaway's CEO, Warren Buffett, still graces the world's wealthiest lists and holds sway over investors hoping to achieve a mere fraction of his lifelong success. His company is a juggernaut of a conglomerate that boasts the most expensive shares in history, runs a lucrative insurance division, and owns multiple companies including GEICO, Duracell, Dairy Queen and Helzberg Diamonds. The 360,000 workers with Berkshire Hathaway count on Buffett's famously sensible business decisions to keep the company stable and profitable.
10. Volkswagen
2021 revenues: $254 billion
Germany continues to excel in the auto industry, which includes many of the best companies to work for in the country. Volkswagen is the largest automotive manufacturer in the region, and second largest in the world, with massive revenues just a hair behind Japan's Toyota Motor. The VW company encompasses several other well-known car makes, including Porsche, Lamborghini, Bentley and Audi. VW employs 663,000 workers globally and favors trainee and development programs, offering an impressive 17,939 apprentice positions as of December 2020.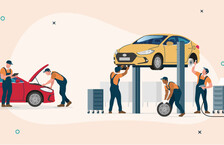 FURTHER READING
The Best Automotive Careers
9. Toyota Motor
2021 revenues: $256.7 billion
Japan has a massive, lucrative technological sector, but automotive giant Toyota tops the list of the largest companies in the country and the world. Just as customers' environmental concerns have motivated the oil and gas industries, Toyota is focusing on pursuing both hydrogen vehicles and an impressive 15 models of battery electric models by 2025. The company's 366,000 employees work mostly in Japan and North America, but manufacturing and distribution centers offer opportunities globally.
8. UnitedHealth Group
2021 revenues: $257.1 billion
Though headquartered in Minnesota, this health insurance giant employs 340,000 people in all 50 states and 33 additional countries. The hugely profitable UnitedHealth offers individual and corporate plans as well as Medicare and Medicaid supplemental insurance. It also runs offshoot Optum, which specializes in technology-based health services, including benefits management and data analysis to manage prescription costs.
7. CVS Health
2021 revenues: $268.7 billion
Jobseekers based in the US with a finely tuned pharmacist résumé have a very good chance of landing a role at a CVS pharmacy. With over 9900 retail locations in the nation, some regions have one practically on every corner. There are additional opportunities for prospective employees, with many of the company's 300,000 workers applying their skills to health care clinics, customer service, information technology and newly acquired insurance provider Aetna.
SEE ALSO
How to Become a Pharmacist
6. Apple
2021 revenues: $274.5 billion
Apple continues to inspire cult-like devotion from its customers, and the sudden surge in supplying home offices during the pandemic made profits for the tech giant soar. Apple's 154,000 employees enjoy good salaries and benefits in what is considered one of the best companies to work for in the world. The biggest danger to Apple is anti-monopoly legislation as it continuously strives to corner the market on smartphones, apps, computers, smart watches, digital music and even Oscar-winning films.
5. Sinopec Group
2021 revenues: $283.7 billion
China's second-largest oil company has seen profits returning with increased demand from factories and freight operators, but their future objectives involve pivoting to greener energy. Sinopec reportedly plans to become China's largest supplier of hydrogen as a transportation fuel by 2025, which means a whole new subsidiary's worth of jobs in addition to the over half a million workers they already employ.
4. China National Petroleum
2021 revenues: $284 billion
The world's largest oil and gas company operates in 30 countries, including several strategic and cooperative alliances for drilling, operations and supply chains. The international fuel giant employs over 1.2 million workers, with abundant career opportunities in STEM roles. The company will also abide by the Chinese government's goals to drastically reduce carbon emissions, with plans to shift more of its business to natural gas in the coming years.
3. Amazon
2021 revenues: $386.1 billion
Just as its founder, Jeff Bezos, became the richest person in the world, the pandemic hit, and his e-retail empire surged in sales and subsequent profits. Although the entrepreneurial icon stepped away from Amazon's day-to-day operations in 2021, the company continues to capitalize on multiple fronts.
A price hike on Amazon's Prime delivery and on-demand entertainment business, coupled with the climb to over 200 million subscribers worldwide, contributes heavily to the company's profitability.
In response to criticism of work conditions at its distribution warehouses, Amazon has increased wages and benefits for employees, and remains a powerhouse employer with nearly 1.5 million workers worldwide.
SEE ALSO
How to Get an Internship with Amazon
2. State Grid Corporation of China
2021 revenues: $386.6 billion
China's state-owned electric utility provider, State Grid Corporation of China (SGCC) has faced the same devastating combo of pandemic-related profit loss and government pressure for reduced carbon emissions. Despite the difficulties, SGCC still has substantial profits from serving over a billion utility customers in China as well as stakes in international utilities including the Philippines, Australia, Italy and Brazil. The company's commitment to pursue cleaner energy means a future increase in environmental jobs in addition to the 896,360 workers already employed.
1. Walmart
2021 revenues: $559.2 billion
More than half of Walmart's 2.3 million employees work at its 5,342 retail and discount superstores in the US. The rest of its staff are based at their international locations in over 20 countries, including 400 retail outlets each in Canada and China.
Founder Sam Walton believed good service and lower prices could help improve people's lives, and that mission has expanded most notably with the powerful company negotiating affordable drug prices for its customers. With revenues still miles ahead of the runner-up of this list, Amazon, Walmart looks to preserve its lead by investing further in store technology, grocery delivery and its online store.
Final thoughts
As you can see, the biggest companies in the world span several industries, including oil and gas, banking, and automotive. Unsurprisingly, Chinese businesses take up several slots on the list, but the US retail giant Walmart continues to reign supreme in a combination of profits, assets and employment opportunities.
Jobseekers should consider the multiple benefits of working for large companies, including job stability, career development possibilities, and the ability to work internationally.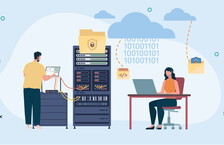 READ NEXT:
10 Best Tech Companies to Work For
Have you worked for any of these leading companies? Share your experiences in the comment section below!
This article is an updated version of an earlier article originally published on 31 October 2017.
Source: https://bloghong.com
Category: en